A Mighty Girl's top picks for children and teens about 9/11 on the terrorist attacks' 21st anniversary.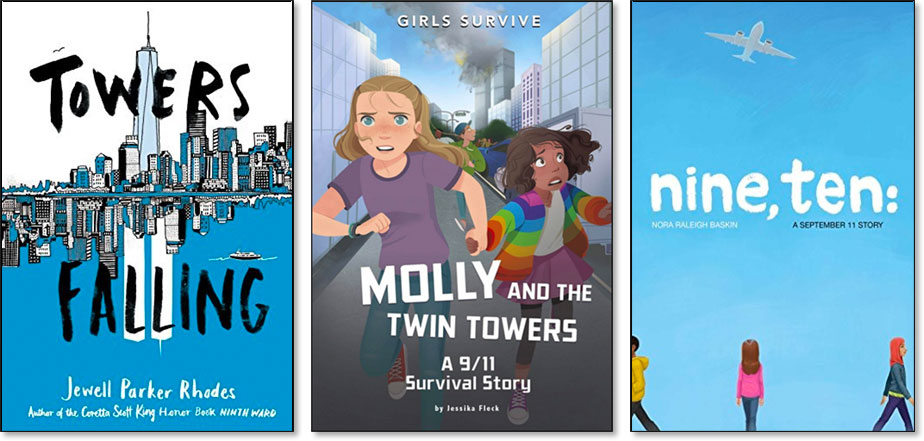 On September 11, 2001, nearly 3,000 people were killed in four coordinated terrorist attacks by the militant Islamist terrorist group al-Qaeda. To this day, 9/11 remains the largest terrorist attack in history and most adults can still clearly recall where they were and what they were doing on that terrible day. And yet for today's kids, 9/11 can feel like a tragic event in the distant past with little relevancy to their lives. The 9/11 attacks, however, have had a profound impact over the past two decades on both the families of those immediately impacted and on the country and world at large.
To introduce those who are too young to remember the day itself to 9/11 and its importance, we've shared a selection of books for children and teens about the attacks and their immediate aftermath. These powerful books will give kids an understanding of the significance of 9/11 and an appreciation of why the attacks and those lost must never be forgotten.
In addition to the fictional stories featured below, we also recommend these two excellent non-fiction books on the history of 9/11: What Were the Twin Towers? for ages 8 to 12 and the graphic novel In the Shadow of the Fallen Towers: The Seconds, Minutes, Hours, Days, Weeks, Months, and Years After the 9/11 Attacks for ages 13 and up.
Books For Children & Teens About the 9/11 Terrorist Attacks
On September 11, 2001, a little girl and her family watch in horror as the planes strike the towers... and the towers fall. In the weeks after the attack, workers discover the branches of a pear tree poking through the rubble. Although the tree is burned and buried, it still lives and grows. The girl grows too; as the tree is moved to a Brooklyn nursery for rehabilitation, she goes to school and a younger sibling joins her family. A memorial is built, and the tree is transplanted there. And by the time 20 years have passed, the tree is healthy and strong, and the girl has become a woman — a firefighter, just like her first-responder uncle. This moving picture book, both poignant and hopeful, is a real-life fable about survival and healing. For another picture book about the Survivor Tree, we recommend This Very Tree: A Story of 9/11, Resilience, and Regrowth.