SAMPLE TEXT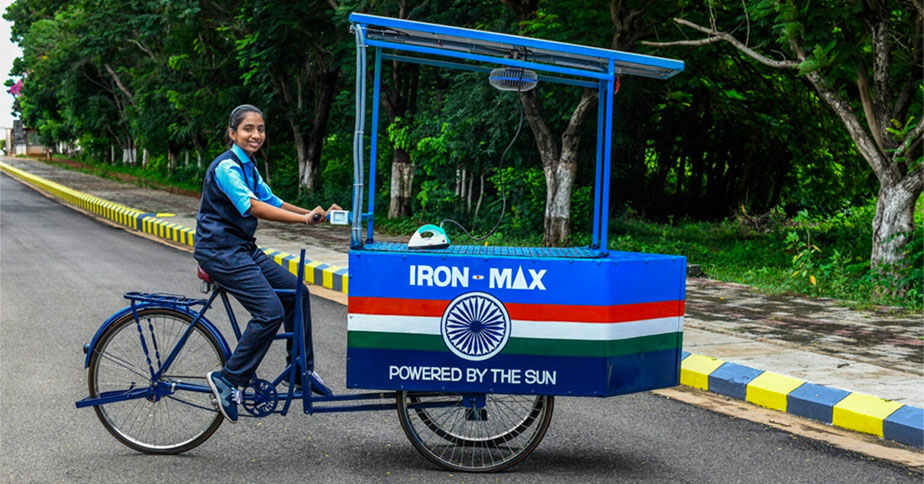 When she was 12 years old, Vinisha Umashankar watched an ironing cart vendor throw out burnt charcoal in her hometown in southern India. She started thinking about all of the ironing vendors across India who use charcoal to heat an iron and press clothing for a fee and the tremendous environmental impact of the common practice. "It made me think about the amount of charcoal burnt every day," Vinisha recalls, "and the damage it does to the environment." The science-loving Mighty Girl decided to come up with an environmentally friendly alternative and, after poring through college level physics textbooks to understand how solar panels worked, she designed a new ironing cart that uses solar panels to power a steam iron. Three years later, the now 15-year-old has gained worldwide acclaim for her invention, which she hopes to start manufacturing within the next few months, and even addressed COP26, the U.N.'s climate change summit in Glasgow, Scotland.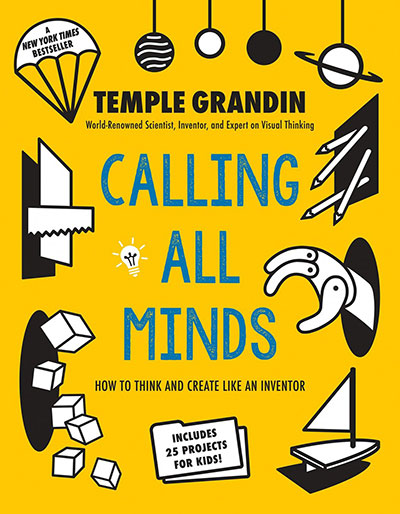 The Indian government estimates that there are 10 million ironing carts across the country, each using 11 pounds of charcoal daily. The smoke generated by burning charcoal contains particulate matter which contributes to the country's poor air quality, which is already among the worst in the world, and harms both human health and the environment. "That's when I learned that something as common as an iron can have such dangerous consequences," observes Vinisha.
When she started researching her solar powered iron cart concept, Vinisha determined that five hours of sunshine could provide enough energy for six hours of ironing. Her design was recognized by India's National Innovation Foundation and engineers there helped her to build a prototype and apply for a patent. The cart, which she calls Iron-Max, is attacked to a bicycle to make it easy for iron vendors to transport. She included a coin-operated cellphone charging port in the prototype that gives vendors an additional way to make income. There's also a battery that can be used to store energy from the solar panels for use on cloudy days.
Since completing her prototype two years ago, Vinisha's invention has attracted global attention. Last year, she won the Children's Climate Prize, a Swedish award recognizing young innovators; the jury for the prize wrote that "if implemented on a large scale, this is an invention that can have a significant positive impact on India's air quality and people's health." She also became the youngest person nominated for this year's inaugural Earthshot Prize, launched by Prince William, Duke of Cambridge this year. Recently, she was given the opportunity to speak at COP26 where she told world leaders: "You are deciding whether or not we will have a chance to live in a habitable world. You are deciding whether or not we are worth fighting for, worth supporting and worth caring [for]."
Looking forward, Vinisha has big plans for Iron-Max and hopes to start manufacturing the carts within the next few months. She also hopes to come up with more inventions to help reduce humans' impact on the Earth. "We are trying to restore our planet in less than a century, and that's not much time compared to the time it took us to get to this point," she points out. "[But during the pandemic] we worked our way around and figured out alternative methods to get things done. I believe we can take the same initiative for the future and for our planet."
Children's Books and Science Kits For Mighty Girl Inventors
"I take care of the earth because I know I can do little things every day to make a BIG difference." This book draws direct connections between suggestions for environmentally-friendly life and the way those actions protect the Earth — using both sides of the paper, for example, means fewer trees cut for paper, which also protects the wildlife that lives within those trees. Best-selling author / illustrator Todd Parr's signature art style is colorful and fun — and printed on recycled paper with soy inks. The book also includes a poster full of reminders of how kids can take care of the Earth every day.