A Mighty Girl's 2021 Halloween Gallery is now live! A small sample of the many hundreds of photos submitted can be viewed in our Halloween Highlights blog post.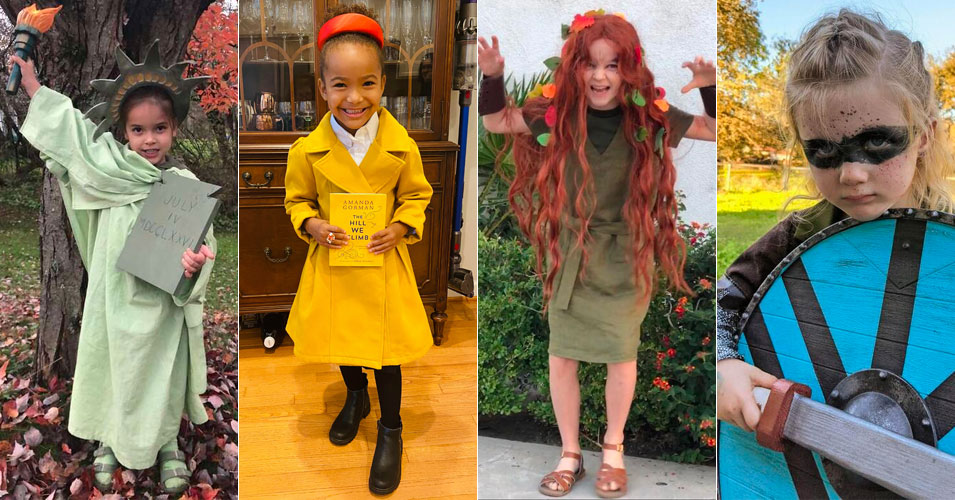 Thank you to everyone who submitted photos of their Mighty Girls in costume to our 2021 Halloween Gallery! We were awed by the creativity and variety of the Mighty Girl costumes submitted to the gallery. As we've always said, Mighty Girls know that their costume possibilities are limited only by their imaginations and with costumes ranging from ones based on favorite superheroes to ones inspired by historic role models, these Mighty Girls clearly know no bounds!
In this blog posat, we've showcased a small sample of these incredible costumes — to browse all of the amazing costume photos submitted, visit our 2021 Halloween Gallery. And, to help you and your Mighty Girl learn more about the wonderful historic figures and characters depicted, we've also linked to our character collection and biography section where relevant.
And, if you're seeking girl-empowering dress-up clothing or costumes anytime of year, visit our extensive costume collection with options for all ages from infants through adults in A Mighty Girl's Halloween Costume Guide. You can also find Mighty Girl stories for many of the upcoming holidays, including Thanksgiving, Hanukkah, and Christmas, in our Holidays & Celebrations collection.
2021 Mighty Girl Costume Highlights