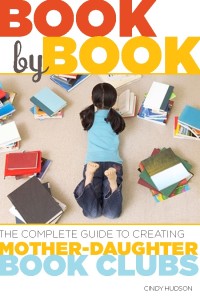 By Katherine Handcock, A Mighty Girl Senior Research Intern
Since A Mighty Girl launched in April 2012, one question we've received from many parents is what parenting books we recommend to help them raise strong, confident, independent, and courageous girls. With that in mind, A Mighty Girl is proud to launch our new parenting section, featuring over 150 carefully-selected books about a wide variety of parenting issues.
A Mighty Girl's parenting philosophy is that kids should be encouraged to explore their own interests and strengths, rather than following society's narrow idea of what is gender appropriate. We believe in encouraging girls and supporting the development of their healthy self-image while fostering their compassion and respect for others.
We also believe that kids need to learn basic life skills like financial management, responsible technology use, and stress management so that they can be happy and safe, even as their world expands from childhood life with Mom and Dad to teenage freedom and eventually adult independence. Most importantly, we believe that parents can make all of those things happen.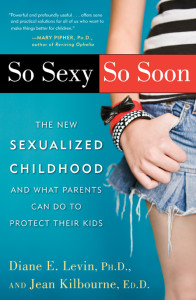 A selection of the books in our collection are about general parenting, suitable for parents of girls or boys (or both), but many are specific to parenting girls. We've gathered books that address some of the biggest challenges facing girls today: Body Image / Self-Esteem, Bullying, Child Sexualization, and Media / Commercialization. Our Physical / Emotional Development section will help parents understand how their girls grow and change, while our Gender Research section will help you understand how girls' development may differ from the development of boys. And our Healthy Living section will teach you how to encourage your daughter to get outside, play sports, and otherwise enjoy the potential inherent in her body.
Some parents are facing particular circumstances that can make parenting more challenging. In our Special Circumstances section, we provide resources specific to parenting kids dealing with issues that aren't covered in general parenting books. Maybe you have an adoptive family and you'd like some recommendations on how to make sure your child feels confident that this family is forever. Perhaps your child has been diagnosed with apraxia or ADHD, or faces depression or an eating disorder. Maybe you're watching your teenage daughter living with a relationship that seems controlling or abusive, and you'd like to know how to help her without driving her away. Or perhaps your daughter has realized that she is lesbian, bisexual, transgender, or is gender queer or questioning, and you want to know more about how to support her. Challenges like these can be difficult, but together, parents and daughters will give each other the strength to deal with them.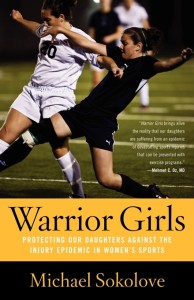 Of course, you don't have to be dealing with unusual circumstances to want your relationship with your daughter to be strong! Our Parent / Child relationships section, which is also includes specific Mother / Daughter and Father / Daughter categories, will give you lots of ideas on how to improve your communication, spend special time together, and achieve the relationship you want. And, for those days when you could use a little encouragement, our Inspirational section has poems and books about the ups and downs of parenting that will let you know just how important your job as a parent is.
As always, if you choose to purchase these books through the Amazon links on A Mighty Girl's website, we will receive a small commission at no cost to you, which will allow us to continue growing and developing the site in years to come.
We're sure we're just beginning to scratch the surface of the great parenting books out there, so if there's a resource you enjoy that you don't see on our list, please get in touch! You can recommend a title through the Feedback and Support link on the right hand side of the page.
Many smart, confident, adventurous girls out there have Mighty parenting to thank for it. We hope that this section will help make it easier for you to raise your amazing daughters, and we thank each and every one of you for your commitment to helping your daughter grow up strong, independent — and Mighty!
Help keep A Mighty Girl growing in the years ahead!
If you discover any books or other resources via this post that you would like to purchase, please use the "Buy at Amazon" link on every A Mighty Girl product page. By doing so, at no added cost to you, you help to support the site and allow us to continue providing you with wonderful girl-empowering resources. Thanks for your support!