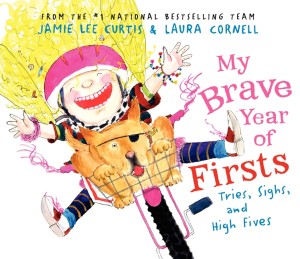 By Katherine Handcock, A Mighty Girl Communications Specialist
In 2015, who knows what your Mighty Girl will do? A new year is full of possibility, prompting many of us to start dreaming about what new things we'll do over the next twelve months. To help inspire your Mighty Girl, we're sharing some of our favorite books about Mighty Girls who take a deep breath and leap with both feet into new experiences!
Of course, trying new things can be intimidating, and making your new dreams into reality takes persistence and planning. These books will remind your Mighty Girl that, even if it takes courage, time, and hard work, her dreams are always worth striving for!
And, if you're looking for more stories to help bolster your Mighty Girl's confidence to chase her dreams in the year ahead, check out our blog posts on 15 Self-Esteem Boosting Books for Mighty Girls and Confidence-Building Books for Mighty Girls.
The First Step: Daring To Try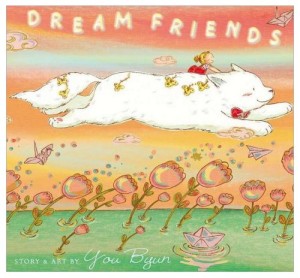 The first step -- and often the most difficult one -- is having the courage to try something new! These books will show Mighty Girl that she does have the daring necessary to test out her dreams.
In My Brave Year of Firsts: Tries, Sighs, and High Fives by Jamie Lee Curtis and illustrated by Laura Cornell (age 4 - 8), Frankie has a lot of new experiences over the course of a year! She learns to ride a bike, gets her first dog, goes to first grade. And, while all of these things seem insignificant once you're grown up, Frankie learns that discovering you're brave enough to try anything is part of what growing up is all about.
One of the hardest acts of everyday bravery is making a new friend. In Dream Friends by You Byun (age 3 - 5) Melody has a wonderful friend in her dreams, but is too shy to talk to other children on the playground in real life. She wishes that her dream friend could join her in her waking life too, but no matter how hard she tries, it just won't work. But her dream friend is happy to give her a little nudge, and before long, there are two little girls joining him in dreamland! A gentle, whimsical story about overcoming shyness, this book is sure to inspire your Mighty Girl.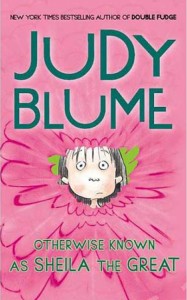 Even harder than overcoming fear can be admitting that you have fears in the first place! In Otherwise Known As Sheila The Great by Judy Blume (age 8 - 12), Sheila is brave on the surface, but Secret Sheila is afraid of spiders, dogs, and swimming. When her family rents a house for the summer, she's forced to meet her fears head on: the house comes with a dog, and her parents have signed her up for swimming lessons! Even though Sheila suspects she's not fooling her new best friend, it will take a lot before Sheila will admit that she's not fearless Sheila the Great all the time. This favorite Mighty Girl book will remind everyone who reads it that admitting your fears -- and overcoming them -- is worth the struggle.
Many children are also inspired by knowing that their efforts make a difference to those around them. In Plant A Kiss by Amy Krouse Rosenthal and illustrated by Peter H. Reynolds (age 2 - 8), Little Miss plants a kiss in the ground and carefully tends it. When a delicate, sparkling plant grows, Little Miss decides she should share it with the world and travels to every distant corner to do so. The glittery magic being shared is left open to interpretation, but the message is clear: even a little girl can bring something special to the world.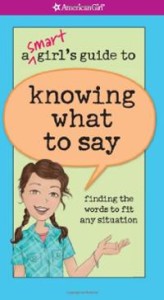 As Mighty Girls get older, they also need to learn to speak up -- both for themselves and for those they care about. In Minnie McClary Speaks Her Mind by Valerie Hobbs (age 9 - 13), Minnie doesn't fit in at school until the day Miss Marks takes over Minnie's language arts class and encourages the kids to ask questions and think critically. Minnie loves Miss Marks, but some parents in town don't like the questions she's encouraging their children to ask. Fortunately, Miss Marks' teaching inspires Minnie to stand up for herself and the teacher who has made such a difference in her life.
If your Mighty Girl wants some help learning how to speak up for herself as she pursues her dreams, A Smart Girl's Guide to Knowing What To Say from the American Girl Library (age 9 - 12), will help her learn tips, techniques, and conversation starters to make speaking up -- whether it's to meet a new friend or to defend yourself from a bully -- a little easier. The guide covers over two hundred different situations, including talking to a new girl at school, comforting a friend whose relative has died, and negotiating with parents for a change in the rules. By planning for some common scenarios, your Mighty Girl will feel confident that she knows what to say in any situation.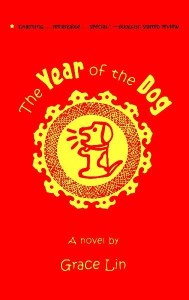 Sometimes feeling different can make a Mighty Girl want to hold herself back. In Grace Lin's The Year of the Dog (age 7 - 12), 4th grader Pacy learns that her Chinese horoscope says that this is the year she will "find herself." But it's hard enough struggling to meld her Taiwanese background with American culture! In the end, after wrestling with friends, crushes, and schoolwork, it's having the courage to enter a contest that will give Pacy a clue about her future path. This charming coming-of-age novel is sure to speak to any Mighty Girl who feels like it takes courage just to be herself.
Even more difficult than being yourself is changing who that self is. In Fangirl by Rainbow Rowell (age 13 and up), Cath and her twin sister Wren have been dedicated Simon Snow fans (think Harry Potter) for years. But they're going to college, and Wren has dropped a bombshell: she's ready to move away from fandom and she doesn't want to live with Cath. Cath has never had to make it without Wren by her side, but as she tentatively steps out into the world, she discovers that there are hints of a great life -- her own life -- to be had. Is she willing to leave behind Simon Snow and everything that she used to be in order to write her own story? This story about finding your own way is sure to speak to any teenage Mighty Girl as she faces a great, but scary, adventure: her own life.
Making It Happen: Persistence and Hard Work
Of course, after taking the first step into a new experience, you have to keep going! It can be hard to remember sometimes that a lot of persistence and work is necessary to achieve what you want. These books will remind your Mighty Girl that dreams need to be backed up by some serious dedication!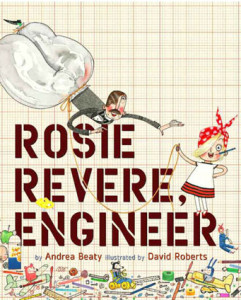 In Marilyn Singer's Tallulah's Tutu, illustrated by Alexander Boiger (age 4 - 8), Tallulah dreams of being a ballerina, tutu and all. She's thrilled to start ballet lessons, and figures she'll have her tutu in no time. But when her teacher tells her that you have to earn a tutu with practice and dedication, Tallulah is furious, and quits lessons altogether. Except that everywhere she looks, and everything she does, reminds her of ballet. When Tallulah returns to class, and she's ready to be a real ballerina -- one who works hard to perfect her dancing. Singer tells Tallulah's story with great empathy and kindness, making it a great reminder to Mighty Girls that the best things in life come from hard work.
It's also important to understand that failures are part of the process. In Rosie Revere, Engineer by Andrea Beaty and illustrated by David Roberts (age 4 - 9), Rosie loves inventing crazy contraptions. When her great-great-aunt Rose (a cameo by Rosie the Riveter) confesses that her dream is to fly, Rosie is determined to invent something to let her do just that! Except her great invention falls from the sky and smashes on the floor. Far from being disappointed, though, Rose is delighted, telling Rosie that the only true failure is giving up.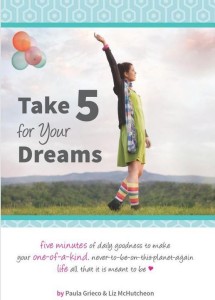 Sometimes, it helps to have someone to show you how to stick with things. In Amelia's Must-Keep Resolutions for the Best Year Ever by Marissa Moss (age 7 and up), Amelia is determined to keep her resolutions: prove to her parents she's responsible enough for a pet, make sixth grade go a little more smoothly, and make the most of her vacations. In her notebook, she shares her resolutions and tips for sticking with them, along with fun cartoons and relatable stories about her own efforts to change her ways. Your Mighty Girl will feel like she has another friend to back her up after reading this charming book.
When social conflicts strike at the same time as new challenges, it's even more important to be determined to stick with it. In Throwing Like A Girl (age 11 - 15) by Weezie Kerr Mackey, Ella doesn't know anybody at her new private school until she dares to try out for the softball team and makes it! But she gets her spot with sheer athletic ability; she's never played before. Now she'll have to learn softball skills, negotiate the social waters  and find a way to stand up for herself without jeopardizing the team's success. Doing so, though, she'll discover confidence she'd never expected to find.
As Mighty Girls get older, too many of them lose sight of their dreams or never really deeply examine what they want in the first place. In Take 5 For Your Dreams by Paula Grieco and Liz McHutcheon (age 12 and up), your Mighty Girl will find a series of five minute prompts and exercises to help her examine her strengths, her desires, and how she can turn her dreams into reality. By taking this little bit of time every day, your Mighty Girl can discover what matters most to her and start taking steps toward achieving her dreams.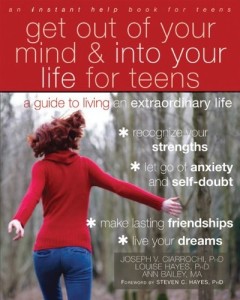 On the other hand, creative girls can sometimes feel like dreaming is easy -- it's reality that's the hard part! If your Mighty Girl needs help figuring out how to move from imagination to reality, she'll love Indie Girl: From Starting A Band to Launching A Fashion Company, Nine Ways to Turn Your Creative Talent into Reality by Arne Johnson and Karen Macklin (age 12 and up). This comprehensive guide will teach your artistic Mighty Girl how to start an independent creative venture, from a webzine to a dance company to a theater production. Knowing that people just like her dreamed big and then made it happen will remind her that she shouldn't limit herself.
If your Mighty Girl finds that the stresses of teenage life make it hard for her to pursue her dreams, check out Get Out Of Your Mind And Into Your Life For Teens from the Instant Help Solutions series (age 13 and up). This workbook will help your teen work through feelings of anger, embarrassment, or self-doubt to find inner reserves of confidence and self-worth that she never knew she had. As she becomes more aware of how her emotions work, she'll be more ready to face them and overcome the ones that are holding her back.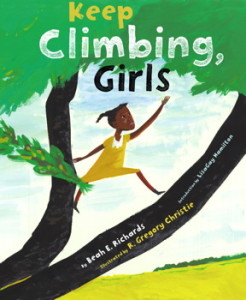 Sometimes it's important to remind Mighty Girls that even adults have to work hard to learn new things. In The Wednesday Surprise by Eve Bunting and illustrated by Donald Carrick (age 3 - 8), Anna and Grandma are planning a special surprise for Dad's birthday. Together they spend hours curled up together with a book until finally, after Dad has opened all his presents, Grandma is able to give him one more by reading him a story for the very first time. It's a great way to show every Mighty Girl that you're never too young -- or too old -- to try something new.
Most of all, Mighty Girls need to hear that they should never give up reaching for the sky! Beah E. Richards, the African-American playwright and poet, wrote a poem called Keep Climbing, Girls in 1951 that celebrates a daring young girl's determination to reach the top -- of both a nearby tree, and of her life's aspirations. This picture book edition featuring illustrations by R. Gregory Christie, exhorts girls to remember that "the path of life goes up and up / not down!" Although the reading level is appropriate for girls as young as 4, the message of this book makes it perfect for all ages, including as an inspirational gift for graduates or those in the midst of other life transitions.
So encourage your Mighty Girl to chase her dreams in 2014! Her first steps in this new year are sure to lead her someplace wonderful.
Additional Recommended Resources
Help keep A Mighty Girl growing in the years ahead!
If you discover any books or other resources via this post that you would like to purchase, please use the "Buy at Amazon" link on every A Mighty Girl product page. By doing so, at no added cost to you, you help to support the site and allow us to continue providing you with wonderful girl-empowering resources. Thanks for your support!