By Katherine Handcock, A Mighty Girl Communications Specialist
After a long winter, the first signs of spring are a welcome sight! Whether your winter has been snowy, icy, rainy, or just grey, spring always seems to bring new energy to everyone — including Mighty Girls. To celebrate the first day of spring, we've put together a collection of books and toys that recognize all the joys this season brings.
Celebrating The Changing Season: Books About Spring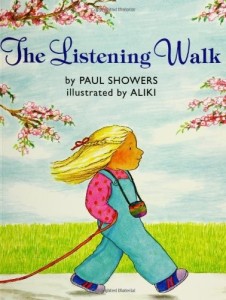 For the youngest Mighty Girls, changing seasons are especially fascinating! The world, while still familiar, changes around them as days grow longer and the weather changes. By reading these Mighty Girl books, you'll give her an idea what to expect and introduce her to the joys that come with spring.
Toddlers will love the Spring Board Book by Gerda Muller (age 0 - 3). One of a series of four wordless books about the seasons, this book showcases all the special things that come with spring — sowing seeds in a garden, playing with lambs, painting Easter eggs, and spotting baby birds. It's a great way to introduce the season while also fostering imagination and creativity as you talk about the pictures with her.
Another book to inspire your Mighty Girl to think about spring is The Listening Walk by Paul Showers (age 3 - 7). A little girl and her father go on a walk during which no talking is allowed. As they take an unhurried stroll, the sounds they hear hint at all the activity of people and animals in the neighborhood. This revised edition of a classic title features color illustrations that showcase a diverse contemporary community. It's sure to inspire your own listening walk!
The change from winter to spring can seem almost magical, and it makes a good starting point for talking about transformations of all types. In Farfallina and Marcel by Holly Keller (age 3 - 7), caterpillar Farfallina meets gosling Marcel when she nibbles on the leaf he's using to protect himself from the rain. The two become fast friends until Farfallina declares she needs to climb a tree and rest for a while. As the weeks go by, both Farfallina and Marcel undergo dramatic changes: Marcel sheds his fluffy down for elegant feathers, and Farfallina turns from caterpillar into butterfly. Fortunately, friendship survives through all these changes! After reading this book, your Mighty Girl will be ready to watch for how all the plants and animals around her transform as spring takes hold.
How A Mighty Girl Rolls: Wheeled Outdoor Fun!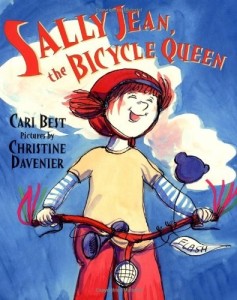 Spring weather also inspires thoughts of hitting the road! Whether it's on a bike, a scooter, a skateboard, or roller skates, Mighty Girls love to get moving, and with the roads finally getting clear, it's the perfect time to get her ready to roll.
It's a rare Mighty Girl (or Mighty Woman!) who didn't dream of a bike. In fact, two great Mighty Girl books, The Best Bike Ride Ever! by James Proimos and Johanna Wright (age 3 - 6) and Sally Jean, The Bicycle Queen by Cari Best (age 4 - 8), both celebrate the joy, freedom, and excitement that come hand-in-hand with your very own bicycle.
There are lots of ways to introduce your Mighty Girl to that special experience, even when she's very little. A tricycle, like the classic red Radio Flyer (age 2 - 5) is one great possibility. Others prefer to start their Mighty Girls learning the trick of balancing early with a balance bike, a pedal-less version with no training wheels, which teaches balance and handlebar control while still keeping her feet firmly on the ground. The Skuut (age 2 - 5) and the Strider PREbike (age 1 - 5) are both great options to get her started.
Or, if your Mighty Girl is well practiced on a two-wheeled bike, she might be looking for a new challenge like the M-Wave Uno, a 20 inch unicycle, suitable for age 10 and up.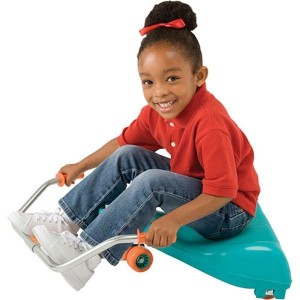 Of course, bicycles aren't the only way to hit the road! Scooters are another great option, whether she wants a seated version, like the Original Flying Turtle Scooter (age 3 - 12), or a standing kick-scooter, like My 1st Scooter from Radio Flyer (age 2 - 5) or the Razor A2 kick scooter (age 5 and up). Both fold up for easy storage when the outdoor fun is done.
Elementary-aged kids can try out a great set of roller skates, like the Firestar pair (age 7 and up), or inline skates, like this adjustable Tracer pair (age 7 and up), both from Roller Derby. Or let her rip up the skate park on a cherry blossom or butterfly patterned skateboard from Punisher Skateboards (both age 8 and up).
Of course, while she's having her fun, make sure she's protected! A good helmet (like this infant / toddler version for age 0 - 3, or this multi-sport youth helmet for age 8 and up), will make sure she's can bounce back from any tumbles and get back on her new set of wheels.
Digging In The Dirt: For the Mighty Girl Gardener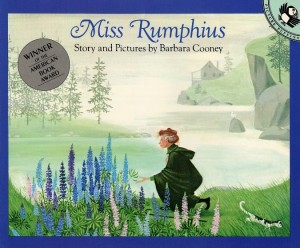 If your Mighty Girl loves to garden, spring probably means the chance to get her hands back into her flower or vegetable beds! A few great books about gardening are a great way to get her planning for the growing season.
Eve Bunting's Flower Garden (age 3 - 7) captures the excitement that comes from picking flowers for a planter, while In The Garden (age 0 - 3) shows the fun of planting and nurturing your own garden. Grace Lin's The Ugly Vegetables also shows how gardens can be a fun way to bring neighbors together.
Two much beloved Mighty Girl classics are a great way to inspire her in interest in gardening! In Barbara Clooney's Miss Rumphius (age 4 - 8), Alice Rumphius helps make the world a more beautiful place by planting lupines everywhere she goes. While in the Caldecott Honor Book, The Gardener by Sarah Steward (age 4 - 8), a young girl brightens her uncle's shop during the Great Depression with a surprise rooftop garden.
Of course, gardens aren't all about pretty flowers and rapidly-growing vegetables — sometimes, you've got to get dirty and squirmy! Winnie Finn, Worm Farmer by Carol Brendler (age 4 - 8) and Marty McGuire Digs Worms! by Kate Messner (age 6 - 9) both celebrate the special role that worms play in the garden — and how a creative Mighty Girl can turn a love for worms into an adventure! And, the picture book Compost Stew by Mary McKenna Siddals (age 3 to 8) further explores this important stage of the gardening process.
Gardens can also unite people in a common cause: in City Green by DyAnne DiSalvo-Ryan (age 3 - 8) and in Seedfolks by Paul Fleischman (age 9 - 12), spaces that start as ugly vacant lots become garden plots — and the heart of a community's spirit. And gardens can help people overcome grief: such as in the classic The Secret Garden by Frances Hodgson Burnett (age 7 - 12), tending a garden is also a way of tending to a wounded heart.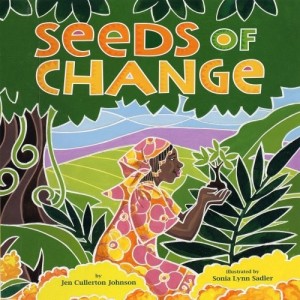 And while you're planning your growing season, why not talk about all the ways that gardening can make the world a better place? Effective, thoughtful gardening and farming techniques benefit individual families, like in Katie Smith Milway's The Good Garden: How One Family Went From Hunger To Having Enough (age 7 - 10), which showcases how sustainable farming can improve food security.
Moreover, national or international sustainable farming movements, like Wangari Maathai's Green Belt Movement, can change the lives of millions of people; Jen Cullerton Johnson's Seeds of Change: Wangari's Gift To The World (age 5 - 8) is a great way to introduce this inspiring story to your little gardener.
And if all of these stories have her eager to try her hand at gardening, set her up with a garden tote with kid-sized hand tools (age 2 - 8), a set of large child-sized gardening tools, including a rake, spade, leaf rake, and hoe (age 4 - 12), a good set of grippy gardening gloves (age 2 - 5), and a fun Chameleon Watering Can (ages 3 to 7). If she has really big projects planned, you can even get her a child-sized wheelbarrow (age 3 - 7) to carry everything in!
While it may be hard to believe in some places right now, spring is really just around the corner! Here's hoping you and your Mighty Girl enjoy celebrating all of the potential it brings.
Additional Recommended Resources
Help keep A Mighty Girl growing in the years ahead!
If you discover any books or other resources via this post that you would like to purchase, please use the "Buy at Amazon" link on every A Mighty Girl product page. By doing so, at no added cost to you, you help to support the site and allow us to continue providing you with wonderful girl-empowering resources. Thanks for your support!