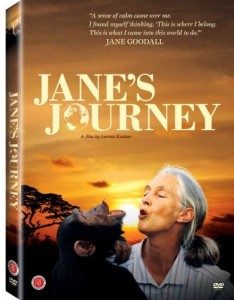 By Katherine Handcock, A Mighty Girl Communications Specialist
Since 1970, Earth Day has grown from a one-time event involving 20 million Americans to an annual global day of awareness involving more than 22,000 organizations in 192 countries. On April 22 and throughout the month of April, people everywhere focus on the wonders of our amazing planet and the need to protect it.
In preparation for Earth Day, A Mighty Girl will provide a variety of resources that parents and educators can use to introduce environmental issues and concerns to children. We begin our new blog series with this post showcasing girl-empowering movies with an environmental theme. These films showcase the beauty and fragility of the Earth and both the fictional and real Mighty Girls and women who have worked to protect it.
So curl up with your Mighty Girl and share one of these great films; they're sure to get her thinking about how she could change the world.
Jane's Journey, directed by Lorenz Knauer (age 8 and up)
When discussing significant female figures in the conservation movement, Jane Goodall is justifiably one of the first names to come to mind! Jane's Journey explores the life and research of this trailblazing scientist, from her childhood in England to Gombe in Tanzania, and then to her work around the world speaking about the importance of protecting and preserving nature. As the filmmakers follow Jane on her travels, they also include interviews with a wide variety of people and previously unseen footage from Goodall's private collection.
Although the film is framed with Goodall's story, its principal message is a call to stand up in defense of the environment. Goodall is quietly humble about the amazing work she has done for the conservation movement, and her words in this documentary provide plenty of ideas for people looking to make a difference in their own lives. Your Mighty Girl will be inspired to find her own environmental journey.
For many books about Jane Goodall's incredible life story for children and teens, visit our Jane Goodall Collection.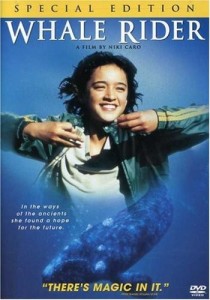 Whale Rider, directed by Niki Caro (age 10 and up) — Available for Online Viewing
According to Maori legend, Pai's tribe came to their community when their leader guided their ancestors, riding on a whale. Pai is a descendent of the legendary Paikea, but her grandfather Koro doesn't believe a girl can lead the tribe and protect their culture from being swallowed by the modern world. Instead, he assembles local boys to train and test them, hoping to find an heir among them. When a pod of whales beaches near the village, everyone sees it as a sign: either they will rescue the whales, who will choose their new leader or the whales will die, and so will the tribe. Fortunately, when the moment of truth comes, Pai is ready to step up to take her destined place.
Based on a novel by Witi Ihimaera, Whale Rider captures a deep respect for nature in both its message and its beautiful setting. Keisha Castle-Hughes shines as the determined Pai, and the supporting cast capture the complex relationships as members of the tribe -- and Pai's family -- wrestle with the challenges of adapting traditional cultures to the modern world.
The Fox and The Child, directed Luc Jacquet (age 9 and up) — Available for Online Viewing
A 10-year-old girl walking through a forest near her home spots a fox, and decides to "tame" it. Slowly, and with difficulty, she earns the trust of the fox — who she names Lily — and develops a genuine friendship with this wild animal. Together, they adventure through the woods and see an amazing variety of other animals on their journeys. When the fox eventually appears at the child's house, the girl can't resist coaxing it inside her bedroom. But wild things aren't meant to live inside, and discovering the difference between befriending a wild animal and owning a domesticated one, put them both in jeopardy.
This film, which stands somewhere between fantasy and realism, captures a very important message: wild animals can be admired, but they, and their needs, still require respect. The stunning cinematography depicts a gorgeous world of forests and meadows. It's sure to make your Mighty Girl have new appreciation for the power and fragility of nature.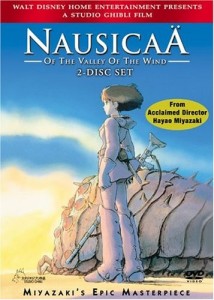 Nausicaa of the Valley of the Wind, directed by Hayao Miyazaki (age 9 and up)
Acclaimed director Hayao Miyazaki updated a classic Japanese folk tale in his manga series, then brought it to the screen in this astonishing animated film. A millennium after a planet-wide war, a contaminated forest full of giant mutated insects may be the only hope for Earth to regain its green past. But clashing nations threaten to destroy this green valley, and the only thing standing in their way is Princess Nausicaa, a warrior whose empathic bond with the insects will be the key to returning peace and nature to the world.
With a courageous and kind heroine, strong supporting characters, and breathtaking animation, Nausicaa of the Valley of the Wind provides a fascinating exploration of the importance of sustainable living, as well as the need for tolerance and understanding in all areas of life. This version, issued by Walt Disney Home Entertainment, provides both the original soundtrack with subtitles and an English dub, and includes the complete story, unlike the edited versions previously available. It's sure to make your Mighty Girl think differently about the natural places in the world, especially those areas that seem unimportant at first.
Erin Brockovich, directed by Steven Soderbergh (age 15 and up) — Available for Online Viewing
The rise of a struggling single mom to the woman behind a major legal case gets film treatment in this comedy-drama based based on the true story of Erin Brockovich. After pushing an attorney into giving her a clerical job, Brockovich notices a connection between chemicals used by PG & E, and illnesses and disease among residents of Hinkley, California — residents who have all been treated, free of charge, by company doctors. The town's water supply, she learns, is contaminated by what the company says is a safe form of chromium, but Brockovich's digging uncovers that it's actually the carcinogenic hexavalent chromium. Soon, she's putting together a class-action lawsuit on behalf of residents of the town, and after earning their trust, manages to achieve a major settlement in their favor.
Julia Roberts perfectly captures the brash, explosive Brockovich, whose fire and determination were critical to tackling the previously untouchable PG & E. Although the message is serious, Soderbergh also touches on the moments of humor that come from his unlikely heroine's lack of experience at professional legal behavior. Above all, the message of care and concern for those affected by environmental damage rings out. It's the perfect way to show the dramatic change a single person can make.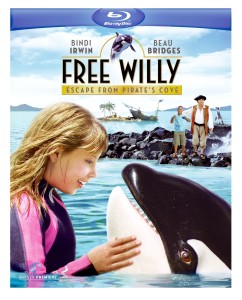 Free Willy: Escape from Pirate's Cove, directed by Will Gieger (age 6 and up) — Available for Online Viewing
When Kirra leaves her Australian home to spend the summer with her grandfather in South Africa, she's not expecting the adventure she'll find! While exploring the lagoon near her grandfather's failing amusement park, she discovers an orphaned baby orca, stranded and alone. Kirra names the whale Willy, and wants to help him get back into the ocean, while her grandfather Gus sees the possibility of boosting attendance and profit for the park. When Kirra learns that Willy isn't fit to survive in the wild yet, she is determined to rehabilitate him, but how can she and her grandfather properly keep and care for a whale? The path may not be clear, but with persistence and determination, Kirra is sure she can see Willy swim free.
Part sequel to the original Free Willy film, part retelling of the story, this exploration of how to handle animals like Willy is more complex than it first appears; the best course of action, like in real life, isn't always clear. Bindi Irwin makes her first acting appearance as a believably passionate Kirra, whose determination to see Willy live free drives the film. It's a terrific way to start discussing the controversies surrounding zoos and marine parks, as well as a lead-in to discussing real-life stories of animal rehabilitation.
Gorillas In The Mist, directed by Michael Apted (age 13 and up) — Available for Online Viewing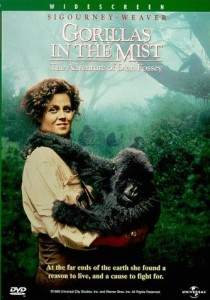 This film tells the story of Dian Fossey, the groundbreaking primatologist whose work studying Central African mountain gorillas turned into a personal crusade to protect the animals she's grown to love. Fossey begins as an amateur scientist, but grows in prominence as she establishes the Karisoke camp in Rwanda and attracts the attention of National Geographic and, through them, the world. When she discovers that the government won't help her protect the gorillas from poaching and tourism, Fossey becomes determined to do the job herself. Although the ending, Fossey's murder, is tragic, a note before the credits reminds the viewer that Fossey's efforts successfully saved the mountain gorilla from extinction.
Sigourney Weaver stars as Fossey, capturing the single-minded dedication and courage of this remarkable woman — a performance that earned her an Academy Award nomination. Equally remarkable is how Apted successfully combined real interactions with the gorillas at Karisoke with actors in some of the most realistic gorilla costumes ever created. This visually stunning film is sure to inspire your Mighty Girl.
Your Mighty Girl can learn more about Fossey in Light Shining Through The Mist: A Photobiography of Dian Fossey by Tom Matthews (age 9 - 12) and in Primates: The Fearless Science of Jane Goodall, Dian Fossey, and Birute Galdikas by Jim Ottoviani and Maris Wicks (age 12 and up).
Whether she's learning about the true story of an environmental hero, or exploring issues of conservation and the natural world through a fantastical adventure, your Mighty Girl is sure to look at the world in a new way after watching these films and be inspired to take action to help protect it and all of its inhabitants.
Additional Recommended Resources
Help keep A Mighty Girl growing in the years ahead!
If you discover any books or other resources via this post that you would like to purchase, please use the "Buy at Amazon" link on every A Mighty Girl product page. By doing so, at no added cost to you, you help to support the site and allow us to continue providing you with wonderful girl-empowering resources. Thanks for your support!