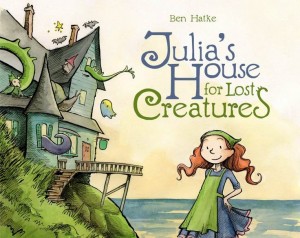 By Katherine Handcock, A Mighty Girl Communications Specialist, and Carolyn Danckaert, A Mighty Girl Co-Founder
Every year brings great new children's and young adult book releases, and 2014 was no exception — especially when it comes to books starring Mighty Girls! From fun fantasty to fascinating biographies, from thought-provoking realistic fiction to beautiful works of poetry, there have been dozens of wonderful releases in the past year. In fact, our 2014 Year in Review collection has topped 150 titles!
In this post, we showcase 35 of our favorite 2014 books for younger readers, including board books, picture books, and early chapter books. This wide assortment of titles feature diverse characters, engaging stories, and creative artwork that are sure to delight your Mighty Girl!
To learn about our favorite 2014 releases for tweens and teens, check out our post, Top 2014 Mighty Girl Books for Tweens and Teens. You can view our entire collection of recent Mighty Girl releases in our special feature 2014 Mighty Girl Books: A Year in Review.
2014 Mighty Girl Books for Young Readers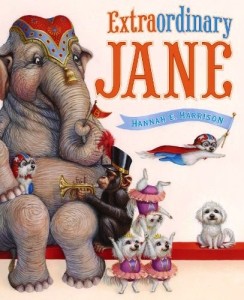 Be Patient, Pandora by Joan Holub, illustrated by Leslie Patricelli (age 1 - 4): The myth of Pandora's Box gets a modern rewrite for preschoolers in this board book which pits curious Pandora against her mother's mysterious box. Can she resist touching the box and, if she doesn't, what will happen then? A note at the end explains the original myth.
Mine! by Sue Heap (age 2 - 5): Amy's not a fan of sharing anything with her twin brothers Zak and Jack and her new baby brother Joe. But when she realizes Joe doesn't have any toys to play with at all, will she change her tune? A charming story of sibling love and learning the joys of sharing.
Extraordinary Jane by Hannah E. Harrison (age 3 - 6): In a circus full of extraordinary animals — strong elephants, clever apes, and elegant dancing dogs — Jane is just a regular pup. She wants to be special like all of them, so she really feels like she belongs in the circus. But maybe her friend the Ringmaster can convince here that there's plenty of value in being "a really good dog."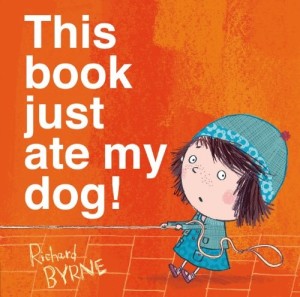 Uni the Unicorn by Amy Krouse Rosenthal, illustrated by Brigette Barager (age 3 - 7): All the grown-up unicorns laugh at Uni's belief in little girls since everyone knows they're just a myth! But Uni is sure that, somewhere — maybe even nearby — there's a little girl dreaming of a unicorn friend. This is a funny and sweet story of friendship and dreams coming true.
Maple by Lori Nichols (age 3 - 7): Before Maple was born, her parents planted a maple tree in her honor, and it soon becomes a special place to play, especially when Maple feels like being loud. But when a willow sapling appears next to Maple's tree — and noisy baby Willow shows up in Maple's family — Maple's tree may end up being a special place for both of them. Fans of Maple will love the follow-up, Maple and Willow Together.
This Book Just Ate My Dog! by Richard Byrne (age 3 - 7): With a clever play on a picture being lost in the gutter of a book, Byrne sets up a delightful adventure as this determined little girl works to get her furry friend back! It's not until the reader gets involved that everything gets set right — or does it? Colorful images and fun use of the physical properties of books makes this a great option for storytime.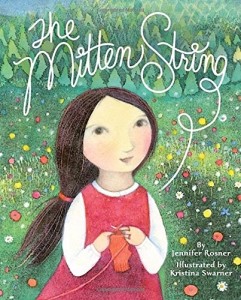 The Mitten String by Jennifer Rosner, illustrated by Kristina Swarner (age 3 - 7): When Ruthie's family takes in a deaf woman with a baby, Ruthie wonders how she hears her son if he wakes at night. Ruthie, a talented knitter, expands on Bayla's clever solution with her own innovation — one that inspires a special gift for all the children in the village. This modern Jewish folktale provides a respectful and sensitive view of compassion towards those with physical differences.
Julia's House For Lost Creatures by Ben Hatke (age 3 - 7): The author of Zita the Spacegirl tells a sweet, funny story of a girl who finds life too quiet, until she opens a house for lost creatures like goblins, mermaids, fairies, even dragons. But when her new housemates won't follow the rules, Julia might decide there are some advantages to quiet after all!
Madame Martine by Sarah S. Brannen (age 4 - 7): Madame Martine's scrupulous daily routine gets thrown for a loop when she adopts a stray dog who takes off, leading her on a wild chase! And when her runaway pup leads her to the top of the Eiffel Tower — and shows her the view — Madame Martine may just decide that there's something to be said for new experiences.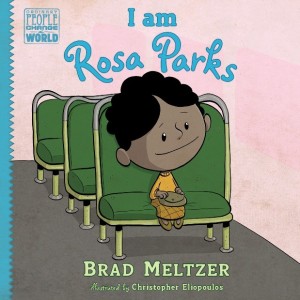 Sparky! by Jenny Offill, illustrated by Chris Appelhans (age 4 - 8): When a little girl's mother agrees to let her get a pet "as long as it doesn't need to be walked or bathed or fed," she finds a creative solution and orders a sloth through the mail! Sparky the sloth is not quite what the little girl pictured: she can't convince him to do tricks or play. But maybe, sometimes, the important thing is to love the pet you have, rather than convincing it to be something it's not.
I Am Amelia Earhart and I Am Rosa Parks by Brad Meltzer, illustrated by Christopher Eliopoulos (age 4 - 8): Meltzer's new biography series Ordinary People Change The World gets a good start with these biographies of a daring aviator and a Civil Rights activist. Each book focuses on a particular character trait that shows how ordinary people can become heroes.
Peggy: A Brave Chicken on a Big Adventure by Anna Walker (age 4 - 8): Content Peggy the hen likes her daily routine and the quiet of life on the farm, but when a gust of wind blows her into the middle of the big city, she'll have to make explore her environment, make new friends, and make her way back home. But when she gets there, will she be as content with nothing but quiet days?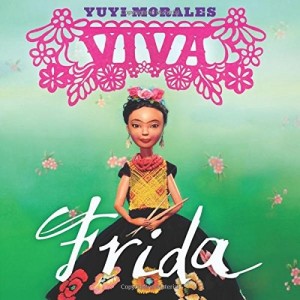 Mr. Wayne's Masterpiece and Fiona's Lace by Patricia Polacco (both age 4 - 8): Prolific children's author Polacco tells two new stories, one inspired by her own experience, one by a family story. In Mr. Wayne's Masterpiece, young Trisha overcomes shyness and stage fright to ensure her beloved drama teacher's play goes off without a hitch, while in Fiona's Lace, young Fiona's talent at lacemaking helps her immigrant family find one another when they're accidentally separated. Both are illustrated in Polacco's signature style.
Viva Frida by Yuyi Morales, photography by Tim O'Meara (age 4 - 8): A lovely bilingual story inspired by Mexican artist Frida Kahlo. With poetic, dreamlike text and elegant, striking images created by blending photography of puppets, digital artwork, and traditional painting techniques, this remarkable book is a lovely way to introduce the works of this groundbreaking artist and concepts around creativity and artistic expression.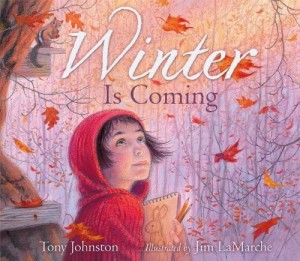 I Am Jazz by Jessica Herthel and Jazz Jennings, illustrated by Shelagh McNicholas (age 4 - 8): From when she's two years old, Jazz knows that something is wrong: her body belongs to a boy, but she knows she's meant to be a girl. Her confused family doesn't know how to respond to Jazz's love of girls' clothes until a doctor explains what it means to be transgender, paving the way for Jazz to be herself. Based on Jazz's real-life experiences, this book provides a simple, compassionate explanation of what it means to be a transgender child.
Winter Is Coming by Tony Johnston, illustrated by Jim LaMarche (age 4 - 8): Every day, a girl goes to her favorite place in the woods and sketches the animals she sees around her. And as the seasons change, the world changes too... slowly, silently, only noticeable to someone who's willing to be quiet and patient as winter unfolds. This beautiful, meditative picture book celebrates a love of nature and the power of moments of solitude.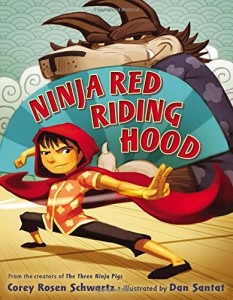 Ninja Red Riding Hood by Corey Rosen Schwartz, illustrated by Dan Santat (age 4 - 8): The wolf from The Three Ninja Pigs is back, this time with some martial arts skills of his own! But is the little girl in the red hood the easy target he thinks? And if not, what's a hungry wolf to do? A story told in limericks and colorful illustrations make this a great read-aloud. Parents will also appreciate the absence of scary scenes and the reconciliation between the characters at the story's end.
Clara and Davie: The True Story of Young Clara Barton by Patricia Polacco (age 4 - 8): Before she founded the American Red Cross, Clara Barton was a girl with a special gift for empathy who struggled with a speech impediment. Fortunately, her older brother Davie was by her side to remind her that her special gift of caring for animals and people would allow her to shine in the end. Polacco includes an endnote with details about Barton's adult accomplishments.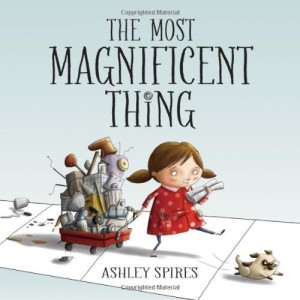 The Most Magnificent Thing by Ashley Spires (age 4 - 8): A little tinkerer develops a plan for an absolutely marvelous creation. But things don't always go to plan, and she gets more and more frustrated as her efforts result in flawed creations. Fortunately, with a little encouragement (and a nice long walk with her dog assistant), she's able to rethink her work and make something that really is magnificent.
Maddi's Fridge by Lois Brandt, illustrated by Vin Vogel (age 4 - 8): Sofia and Maddi seem much the same, but Sofia discovers one key difference: Maddi's fridge is nearly empty, and she often goes to bed hungry. Maddi makes Sofia promise not to tell, but how can Sofia feel good about her delicious dinners knowing Maddi has nothing at all? This compassionate look at hunger in local communities also provides some suggestions for how kids can help.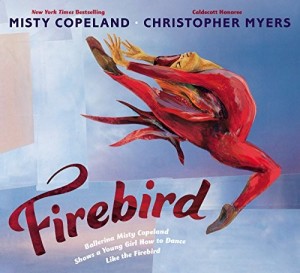 The Girl and the Bicycle by Mark Pett (age 4 - 8): In this wordless picture book, a girl falls in love with a bicycle in the window of a shop. Only one neighbor is willing to pay her for chores so she can save for her beloved bike, and together they work side by side as the seasons pass. When the girl finally saves enough, though, the bicycle is gone — but the girl's hard work will earn her a happy ending anyway.
Firebird by Misty Copeland, illustrated by Christopher Myers (age 4 - 8): A young ballerina looks up at her idol and despairs: how can she ever hope to achieve such heights? But her idol speaks back, reminding her of the thousands of hours of practice that it took to become the Firebird — and the dreams that every generation inspires in the next. Ballerina Copeland includes a note about her ballet journey, and her desire to provide diverse role models for girls.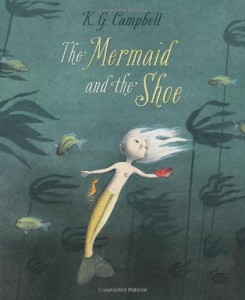 Hana Hashimoto, Sixth Violin by Chieri Uegaki, illustrated by Qin Leng (age 4 - 8): Hana has only had three lessons on her violin, but she's still determined to play in the talent show. Her brothers caution her against it, but Hana remembers how her Ojiichan in Japan practiced his violin every day, and sets herself to work. This sweet story celebrates hard work and the connection between a child and her distant grandparent.
Louise Loves Art by Kelly Light (age 4 - 8): Louise loves everything about art — both visual art, and Art, her baby brother. But when Louise creates a masterpiece, only to discover that Art has "added" to it as only a toddler can, what will she do? This story about creative expression and loving sibling relationships is sure to be a favorite.
The Mermaid and The Shoe by K. G. Campbell (age 4 - 8): King Neptune's 50 daughters all have some remarkable talent, but little Minnow doesn't think she has any special gift. The only thing she's good at is asking questions; how can that be a talent? But when Minnow finds a mysterious object and her curiosity prompts her to follow it to its source, she'll learn that there's value to asking questions and being unique.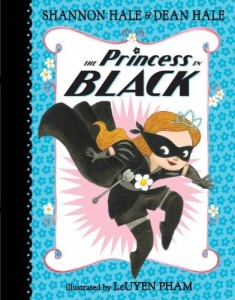 The Princess In Black by Shannon Hale and Dean Hale, illustrated by LeUyen Pham (age 4 - 9): When the monster alarm sounds, Princess Magnolia must don the garb of her alter ego, the Princess in Black, to rescue the kingdom! But with Duchess Wigtower looking for any sign of flaws in Magnolia's princess-ing, and Duff the goat boy nosing around, will she keep her identity secret for long? The first of an early chapter book series, this will be a favorite with princess and superhero fans alike.
Emily's Blue Period by Cathleen Daly, illustrated by Lisa Brown (age 5 - 8): Emily's life is all mixed up right now: her father isn't living at home any more, and her feelings seem like they'll overwhelm her. As a budding artist, she remembers how Pablo Picasso painted in blue when he was sad; perhaps it's time for Emily to have a blue period of her own. More than just a story for explaining divorce, this book captures the many ways children can work through difficult emotions.
Imani's Moon by Janay Brown-Wood, illustrated by Hazel Mitchell (age 5 - 9): Imani is smaller than any other child in her Maasai village, but is full of creativity and determination. She dreams of touching the moon, but nothing she tries gets her there until she's inspired watching the warriors do the adumu jumping dance. Perhaps she can reach the moon after all...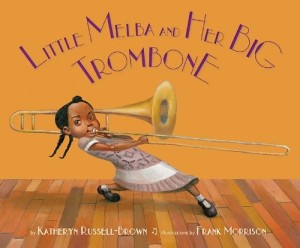 Little Melba and Her Big Trombone by Katheryn Russell-Brown, illustrated by Frank Morrison (age 5 - 9): Melba was seven years old when she fell in love with a big, shiny trombone. By the time she was a teenager, she'd found the world of jazz — and fallen in love with that, too. The story of how little Melba became one of the great jazz trombonists of the age, playing for Duke Ellington, Billie Holiday, Dizzy Gillespie, and more, is sure to be a hit with music-loving Mighty Girls.
The Whispering Town by Jennifer Elvgren, illustrated by Fabio Santomauro (age 6 - 9): In Nazi-occupied Denmark in 1943, Anette and her family are hiding two Jewish neighbors until a boat can take them safely to Sweden. With suspicious soldiers patrolling, and no moon in the sky, how will they get safely to the harbor? Fortunately, Anette comes up with a clever way to see their friends to safety. This book, based on a true story, is a powerful way to introduce Holocaust history to children.
Dory Fantasmagory by Abby Hanlon (age 6 - 9): Dory is the youngest child in the family, and all she wants is for her brother and sister to play with her. When they won't, Dory turns to her creative imagination and daring heart to find adventures to perform alone. And when her brother and sister need a hand, Dory Fantasmagory will be there in a flash! This early chapter book combines short and long sentences with simple new vocabulary, making it perfect for newly independent readers.
Bink and Gollie: The Completely Marvelous Collection by Kate DiCamillo and Alison McGhee, illustrated by Tony Fucile (age 6 - 9): Fans of the Bink and Gollie books will be thrilled to get this three-book collection, which includes Bink and Gollie, Bink and Gollie: Two for One, and Bink and Gollie: Best Friends Forever. These two irrepressible girls may look different, but their quick wits and creative spirits make for a fond and unshakeable friendship.
Separate Is Never Equal: Sylvia Mendez and Her Family's Fight for Desegregation by Duncan Tonatiuh (age 6 - 9): Nearly 10 years before Brown vs. Board of Education, Sylvia Mendez's family fought to end segregation in California. When Mendez was denied enrollment at a "whites only" school, her parents rallied the Hispanic community and filed a lawsuit in federal court. Award-winning storyteller Tonatiuh provides an excellent introduction to a little-known fight for equality.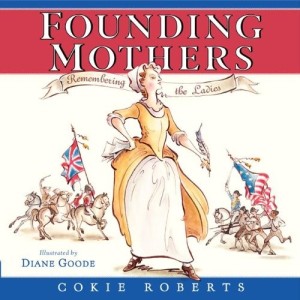 Josephine: The Dazzling Life of Josephine Baker by Patricia Hruby Powell, illustrated by Christian Robinson (age 7 - 10): She worked her way from poverty in St. Louis to the most prestigious stages of the world with her passionate singing and dancing, and all the while, she used her art to push for civil rights and equality. This free-verse biographical poem, beautifully illustrated with colorful acrylic paintings, is a glamorous introduction to an inspiring woman.
Founding Mothers: Remember The Ladies by Cokie Roberts, illustrated by Diane Goode (age 7 - 12): Behind the scenes of the American Revolution, there were daring, determined women who set the stage for the founding of a new country. Roberts follows the stories of women like Abigail Adams, Martha Washington, Phyllis Wheatley, and many more, highlighting their courage and reminding us all why Abigail Adams urged her husband to "remember the ladies." This set of picture book profiles is sure to be a favorite for history buffs.
Additional Recommended Resources
Help keep A Mighty Girl growing in the years ahead!
If you discover any books or other resources via this post that you would like to purchase, please use the "Buy at Amazon" link on every A Mighty Girl product page. By doing so, at no added cost to you, you help to support the site and allow us to continue providing you with wonderful girl-empowering resources. Thanks for your support!