By Katherine Handcock, A Mighty Girl Communications Specialist, and Carolyn Danckaert, A Mighty Girl Co-Founder
Earlier this month, we shared our top picks of 2014 Mighty Girl stories for toddlers and young children in our post, 2014 Mighty Girl Books for Younger Readers. Now, it's time for the tweens and teens! This year's releases range from fascinating stories of real-life women from history to thought-provoking realistic fiction to imaginative, daring fantasy and science fiction. No matter what your Mighty Girl enjoys reading, there's a title here that will grab her attention!
For our favorite picture books and early chapter books from 2014, visit our post on the Top 2014 Mighty Girl Books for Younger Readers. You can view our entire collection of recent Mighty Girl releases in our special feature 2014 Mighty Girl Books: A Year in Review.
As with all of the books and other resources featured in our blog posts, you can click on any book link below to learn more about an individual title, read reviews, order a copy, or save a book to your wishlist to refer back to later.
2014 Mighty Girl Fiction for Tweens and Teens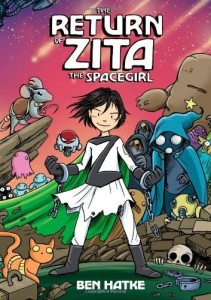 The Return of Zita the Spacegirl by Ben Hatke (age 7 - 12): Zita the Spacegirl is back in the exciting conclusion to this graphic novel trilogy. Wrongfully jailed on a prison planet, Zita discovers that the evil prison warden has a villainous plan! If she's going to rescue the galaxy, though, she'll have to plan a daring jailbreak — with friends old and new — first.
The Fourteenth Goldfish by Jennifer Holm (age 8 - 12): Ellie is shocked when she learns that her immortality-obsessed grandpa Melvin has reverse-aged himself to 13 and will be joining her at middle school! Ellie rather enjoys connecting with her grandfather about science and discovery, until she realizes that many of the greatest scientific advances had unforeseen negative consequences.
A Snicker of Magic by Natalie Lloyd (age 8 - 12): 12-year-old Felicity sees words everywhere, but Midnight Gulch is the only place she's ever seen words like "friend" and "home". But if she wants to convince her wandering mother to stay there, she'll have to bring the magic back to Midnight Gulch and figure out how to help heal her mother's broken heart.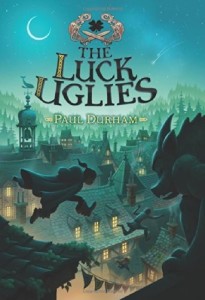 El Deafo by CeCe Bell (age 8 - 12): In this semi-autobiographical graphic novel, CeCe loses most of her hearing after a childhood illness. Negotiating school and friendships are difficult enough, but it's made even harder when you're singled out for using the Phonic Ear, a specialized hearing aid that allows her to follow along in class. But when CeCe discovers that the Phonic Ear gives her an unexpected superpower, she finally figures out that differences can be strengths too.
The Luck Uglies by Paul Durham (age 8 - 12): Rye O'Chanter is convinced the Bog Noblins are returning to threaten the Village Drowning but few believe her. Her only hope is a mysterious society called the Luck Uglies, whose very name is forbidden. But as she seeks the Luck Uglies, Rye will turn up many secrets, lies, and truths, including the fact that even heroes come in shades of grey.
All Four Stars by Tara Dairman (age 8 - 12): Gladys Gatsby adores gourmet food — something her fast-food-loving parents don't appreciate. After a cooking accident gets her banned from the kitchen, Gladys despairs until a major newspaper asks her to write a review, thinking she's an adult foodie! It will take some clever maneuvering — and the help of some unexpected people — if Gladys wants to get her dream job.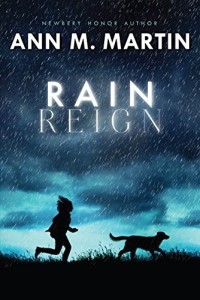 Rain Reign by Ann M. Martin (age 8 - 12): 12-year-old Rose is autistic and obsessed with homonyms. When her father brings her home a dog, she names him Rain, a word with three homonyms (rein, reign) that makes him extra special. But when Rose discovers that Rain may belong to someone else, she'll have to break out of her routines in order to do what's right — even if that might mean giving her beloved friend back.
Wheels of Change by Darlene Beck Jacobson (age 8 - 13): Emily Soper is coming of age while a nation changes around her in the Washington DC of 1908. As she turns 12, her parents start discouraging her time in "male" pursuits, while on the city streets, the new invention of the automobile and the racism of their neighbors threaten her father's beloved carriages. Emily will have to find the courage to take on challenges she never imagined if she's going to protect the things she loves.
Sisters by Raina Telgemeier (age 8 and up): In this graphic novel, a sequel to Smile, Raina details her bumpy relationship with her sister, Amara. On a family road trip, Raina and Amara's frustrations with one another threaten to boil over, but other troubles facing the family force the sisters to recognize the truth: no matter what, they will always love one another.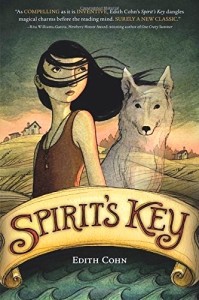 Spirit's Key by Edith Cohn (age 9 - 12): 12-year-old Spirit doesn't seem to have inherited the family talent for seeing the future or maybe she's just blinded by grief after the mysterious death of Sky, her beloved dog. Soon, people start getting sick as well and start blaming the dogs who are often considered vessels for dangerous spirits. When Sky's ghost appears, Spirit realizes she will be the key to finding the truth behind the mysterious illness before it's too late.
Under the Egg by Laura Marz Fitzgerald (age 9 - 12): Theo is struggling to hold onto the family home and support her unstable mother after her grandfather's death. When she spills rubbing alcohol onto one of her grandfather's paintings, she discovers another painting underneath — a Renaissance masterpiece. But where did her grandfather, previously a security guard, get it? Theo's search for answers will introduce her to a new side of Manhattan and of her grandfather.
The Girls Of Gettysburg by Bobbi Miller (age 9 - 14): At the Battle of Gettysburg, there were three young women, Annie Gordon, a Southern girl disguised as a male Confederate soldier; Tillie Pierce, a Union supporter pressed into service as a battlefield nurse; and Grace Bryan, a free African-American girl who refused to flee the possibility of being arrested as a fugitive slave. This remarkable work of historical fiction captures three different views of the Civil War, through the eyes of young women within it.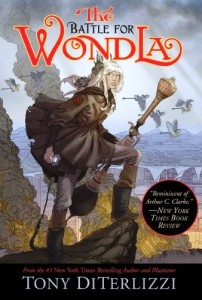 The Meaning of Maggie by Megan Jean Sovern (age 10 - 13): Maggie's fifth grade year is a notable one, and as the future president of the United States, she's decided to record it for posterity. Over the year, she'll have ups (regular appearances as Student of the Month) and downs (learning why her father is now in a wheelchair.) But she'll learn many lessons about herself, including the value of living life to the fullest.
The Battle for Wondla by Tony DiTerlizzi (age 10 and up): Eva Nine from The Search for Wondla is back! Now in hiding, hoping to keep her companions safe from Loroc, Eva intends to stay out of sight until she hears that the city Solas has been captured by the human leader, Cadmus Pryde. If she wants to save humankind — and the alien life on Orbonna — she'll have to emerge one last time to thwart Loroc's plan.
The Night Gardener by Jonathan Auxier (age 10 and up): In this Victorian ghost story, Irish siblings Molly and Kip were warned against working at the Windsor estate, but with their parents gone, they had little choice. Now they're trying to solve the mysteries of the manor — like who is leaving the muddy footprints in the halls late at night. It will take all of their cleverness and Molly's gift of storytelling to break the manor's curse.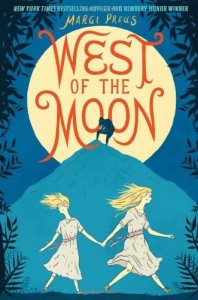 Nest by Esther Ehrlich (age 10 and up): It's 1972, and Naomi and her family live happily in a house on Cape Cod until her dancer mother is diagnosed with multiple sclerosis. Soon, her mother has plunged into depression, and her father is struggling to provide everything the family needs. Only Joey, her friend across the street, seems to understand. Maybe together, they can find their own version of peace and happiness.
West of the Moon by Margi Preus (age 10 and up): After Astri's father leaves Norway for America in search of a better life, her aunt and uncle sell her to a local farmer as unpaid labor. Astri is determined to find her father, so she escapes, tracks down her sister, and sets off for America — with troll treasure and a mysterious companion in tow, and the "goat man" close on their heels. This fascinating story dips in and out of dreams and folktales, even as it captures a harsh period of history.
The Impossible Knife of Memory by Laurie Halse Anderson (age 13 and up): Hayley's father Andy has been dragging her around with him for five years, as he struggles with PTSD after his service in Iraq. Now, he's returned to his hometown so Hayley can go to school. Hayley's friend Gracie and her budding relationship with Finn give Hayley a taste of normal life, but will being home help her father or tip him over the edge?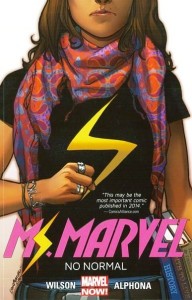 Ms. Marvel Volume 1 - No Normal by C. Willow Wilson (age 13 and up): Kamala Khan, the Muslim daughter of an immigrant family, dons the mantle of Ms. Marvel! As Kamala discovers the advantages and dangers of her new gifts, she also struggles with her identity as a superhero while balancing her normal life as a teenager. This graphic novel collects the first six issues of the new Ms. Marvel series.
The Tyrant's Daughter by J.C. Carleson (age 13 and up): In Laila's birthplace, her father was a brutal dictator, who was eventually overthrown and killed in a coup. To Laila, however, he was a loving father. Now living in the the US, Laila begins to see things from a new point of view, but her mother wants to return to her home — and the throne — and is conspiring with the CIA and a rebel faction to do it. Laila doesn't know what to do, but she does know one thing: she can't stand by and do nothing while her home country falls into chaos.
Lies We Tell Ourselves by Robin Talley (age 13 and up): In 1959 Virginia, Sarah Dunbar is one of the brave and terrified group of black teens integrating Jefferson High School. When she's partnered with Linda Hairston, daughter of one of the most vocal opponents of integration, for a project, she fears the worst but instead discovers that there's more to Linda than it seems. But do they dare admit that they are friends — or possibly more — in such a climate of hate?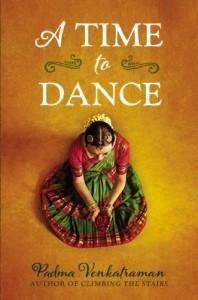 Egg and Spoon by Gregory Maguire (age 13 and up): In the Russian countryside, Elena's family has struggled since her father died years ago, and now her brothers are both gone and her mother is slowly fading away. Then a train arrives, full of food, luxuries, and a noble family, including Ekaterina, a girl Elena's age. Suddenly, both girls are sent on a remarkable adventure of mistaken identity, mystery — and folklore come to life in the form of Baba Yaga!
A Time To Dance by Padma Venkatraman (age 13 and up): Veda is a classical dance prodigy in India, and she adores dancing so the accident that takes her leg is crushing. Veda refuses to give up dancing, and starts taking lessons using her prosthetic leg — in the beginner class. Her connection to one teacher, Govinda, becomes a deeper relationship as they share their feelings about spirituality and dance — and he assures her that she will, in fact, dance again.
Say What You Will by Cammie McGovern (age 13 and up): Amy was born with cerebral palsy, and uses a wheelchair and a voice box to go about day to day life. She's also always had an adult aide, allowing her to avoid her peers. When fellow student Matthew, who's has an obsessive-compulsive disorder, challenges her to hire kids her own age to help her with class, it's the beginning of a new world for Amy and a special relationship with Matthew.
The Strange and Beautiful Sorrows of Ava Lavender by Leslye Walton (age 13 and up): The Roux family are all plagued by broken hearts and foolish loves, so when Ava is born with the wings of a bird, fitting in with peers and finding people she can trust is sure to be difficult. Ava is naive to the ways others might see her, including people like Nathaniel Sorrows who is convinced she is an angel. On the summer solstice, Ava's family stories will all come together and she'll be in the middle of it.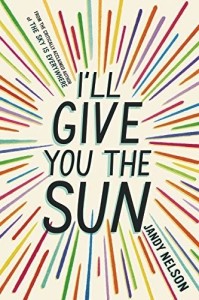 Rites of Passage by Joy N. Hensley (age 14 and up): Just before he died, Sam's brother dared her to join the first class of girls at the Denmark Military Academy so now the self-confessed military brat is facing obstacle courses and drill, just like the boys. But some of the boys don't just dislike the girls: they want them gone. Soon, the hazing has turned threatening, and Sam has to figure out how to protect herself from a society that wants her out at any cost.
I'll Give You The Sun by Jandy Nelson (age 14 and up): When they were thirteen, Jude and her twin brother Noah were incredibly close. At sixteen, they're barely speaking to one another. In the years in between, things have broken both the twins — and their relationship. The first part of the story is Noah's, and the second part is Jude's; if they can share them with each other, they might be able to make things right.
The Truth About Alice by Jennifer Mathieu (age 15 and up): Everyone knows the stories about Alice: she slept with two boys at a party, she had an abortion last semester, she traded sex for quiz answers. But when the school's quarterback dies in a car crash, the rumors jump into overdrive. Through the voices of four different narrators, is it possible to learn the truth about Alice — or does what they say tell us more about themselves?
2014 Biographies for Tweens and Teens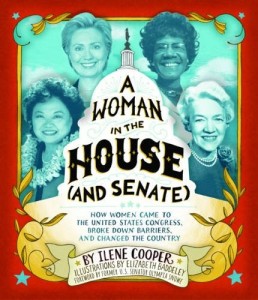 The Who Was...? biography series (age 8 - 12): Tween biography buffs are probably well familiar with these this engaging series, and in 2014, they added multiple amazing women to their collection, including Marie Curie, Susan B. Anthony, Rachel Carson, Betsy Ross, Frida Kahlo, Queen Victoria, Clara Barton, and Laura Ingalls Wilder.
A Woman In the House (And Senate): How Women Came to the United States Congress, Broke Down Barriers, and Changed the Country by Ilene Cooper (age 8 - 14): From Jeannette Rankin of Montana, the first woman elected to Congress in 1916 — before she had the right to vote — to the results of the 2012 election, this book profiles the determined women who have dared to enter the world of American federal politics. The entertaining biographies are accompanied by photographs and lively illustrations, making this an interesting, accessible look at women politicians.
Babe Conquers The World: The Legendary Life of Babe Didrikson Zaharias by Rich Wallace and Sandra Neil Wallace (age 9 - 13): From a young age, Babe declared she wanted to be the greatest athlete in the world. This remarkable woman excelled in many sports, including basketball, golf, and track and field. This biography shares the inspiring story of the woman who changed the way people saw women athletes, and sheds light on the person behind the record-breaking performances.
I Am Malala: Youth Edition by Malala Yousafzai (age 10 and up): Malala Yousafzai's memoir following her from her childhood in the Swat valley in Pakistan to her speech to the United Nations is now available in a youth edition! This edition includes exclusive photos and other materials and provides a great introduction to her inspiring story.
Brown Girl Dreaming by Jacqueline Woodson (age 10 and up): A master of young adult realistic fiction tells her own story in this remarkable autobiography in verse, the winner of the National Book Award. Woodson shares her view of the end of Jim Crow and the beginning of the Civil Rights Movement, as well as her personal journey from struggling with literacy to discovering a love of writing.
Taking Flight: From War Orphan to Star Ballerina by Michaela DePrince and Elaine DePrince (age 11 and up): At the orphanage in Sierra Leone, she was child 27, the "devil child" whose skin was marked with vitiligo. But there, she saw the poster of a ballerina on pointe that would inspire her dreams. After she was adopted by an American couple, Michaela learned to dance — and became the youngest principal dancer ever for the Dance Theatre of Harlem. Her inspiring story is told here for older readers; younger readers can check out the early chapter book Ballerina Dreams for ages 6 to 9.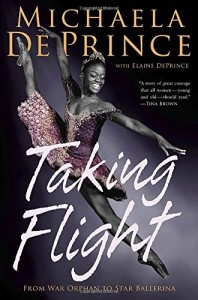 The Women of Action series (age 12 and up): The Women of Action series provides collections of biographies or inspiring women, sorted by theme. This terrific series added multiple titles in 2014, including Women of Steel and Stone, about engineers, architects, and landscape designers; Women In Space, about astronauts; A World of Her Own, about explorers; Reporting Under Fire, about journalists; and Women Heroes of World War I, about the remarkable women who risked their lives in the Great War even though they weren't eligible to vote.
Pure Grit: How American World War II Nurses Survived Battle and Prison Camp in the Pacific by Mary Cronk Farrell (age 12 and up): Although women weren't supposed to be on the battle front in World War II, the military nurses assigned to the Philippines not only faced the horrors of battlefield casualties, but ended up spending three years in a Japanese prison camp. Although all 101 nurses came home alive, they were forever changed — and after a brief welcome as heroes, they found themselves having to fight for recognition. A gripping telling of a little-known piece of history.
This Star Won't Go Out: The Life and Words of Esther Grace Earl by Esther Earl, Lori Earl, and Wayne Earl (age 13 and up): Before John Green could write The Fault In Our Stars, he had to meet Esther Earl, and learn what a teenager with cancer was really like. Diagnosed with cancer as a child, Esther nevertheless was determined to get the best out of every day. In this book of her journals, fiction, letters, and other writings, Esther's parents capture the determination, optimism, and humor of a young woman who didn't let her fate limit her life.
Additional Recommended Resources
Help keep A Mighty Girl growing in the years ahead!
If you discover any books or other resources via this post that you would like to purchase, please use the "Buy at Amazon" link on every A Mighty Girl product page. By doing so, at no added cost to you, you help to support the site and allow us to continue providing you with wonderful girl-empowering resources. Thanks for your support!