By Lili Sandler, A Mighty Girl Research Intern
We are thrilled to announce the launch of our newest section, Costumes for Mighty Girls! A dress-up bin is a fabulous addition to any Mighty Girl's toy collection, and we're excited to provide resources for making Halloween or any dress-up occasion one that promotes girl empowerment.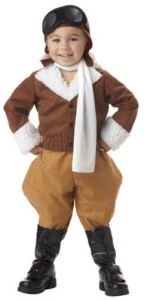 Over the last few decades, commercially-made Halloween costumes have been altered in many ways, but the majority of those alterations have resulted in one-dimensional and even harmful depictions of girls and women. Whether it's changing an otherwise genderless costume, such as an animal, into an unnecessarily gendered one by adding bows and tutus, or taking a traditional -- and arguably feminist -- costume such as a witch or superhero and sexualizing it, society has further marginalized girls and women by limiting their dress-up options to those that are either "feminine" or "sexy".
Girls deserve more choice in their dress-up selections beyond this ever-narrowing interpretation of what constitutes a "girl's costume". At A Mighty Girl, we know that there are so many more interesting ways girls want to express themselves, and we're here to help!
We have selected a variety of costumes (over 200!) representing a huge range of interests, from a Pirate to a Police Officer, from Hermione to Madeline, from a Crayon to a Cow, so there's sure to be something to appeal to the Mighty Girl in your life. Our selection is not devoid of the more traditional costumes; you'll find superheroes and queens, vampires and witches right alongside the more unusual options. The costumes are divided up by category, for example you can find that Police Office costume in the occupation category, while Hermione and Madeline are over in the book/movie/TV show character category. The costumes can also be filtered by age, so that if you need a toddler costume, you don't have to sort through all the tween/teen costumes while looking for your little one's new duds.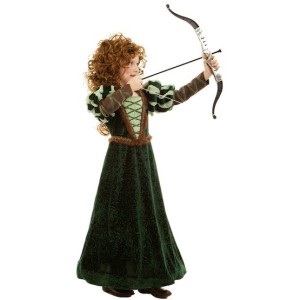 After browsing our selection, if you decide to purchase a costume, please help support the work of A Mighty Girl by using the Amazon.com link located on each costume's A Mighty Girl product page. By doing so, A Mighty Girl receives a small commission from the sale at no added cost to you, which helps makes it possible for us to continue adding great new features to the site like our exciting new costume section.
We chose to include costumes that most would consider gender neutral right along with those that would be categorized by narrow-minded marketing gurus as either "for girls" or "for boys". Part of dressing up is making believe, and there is nothing wrong with a girl pretending to be a historic figure like George Washington or a popular fictional character like Star Wars' Yoda, simply because they were male and she is not. A girl of the 21st century is just as likely to become a ladybug as she is to transform into a former president, but either option is a great one for a good game of "let's pretend".
When you select a costume's "Buy from Amazon.com" link, you may discover that a costume is no longer available in a desired size. During the pre-Halloween rush, vendors frequently run out of costumes; however, often if you simply scroll down the page to the section entitled "Customers Who Bought This Item Also Bought" section, you'll discover another listing for the same or a similar costume.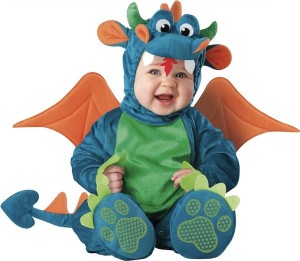 In addition to providing this resource for girl empowering pre-made costumes, we fully encourage the creation of one's own costume, using fabric, cardboard, tape, or whatever materials you may have at your disposal. We highly recommend taking a peek at the website www.takebackhalloween.org for some fabulous ideas for homemade costumes depicting excellent women throughout history, or for further discussion on the topic of Halloween and feminism.
If you're interested in reading more on this topic, especially on the trend towards sexaulization of girls' costumes, here are recommended articles and essays on the subject: