| | |
| --- | --- |
| We're thrilled to welcome you to the very first issue of A Mighty Girl's newsletter! With our free weekly newsletter, you'll have the best of A Mighty Girl delivered right to your inbox. From stories of incredible girls and women changing the world to our favorite new book releases, our newsletter will make sure you never miss a story. | |
| | |
| --- | --- |
| This Week in A Mighty Girl History | |

Katherine Johnson,
the pioneering NASA mathematician who calculated trajectories for historic space flights, including the 1969 Apollo 11 moon flight, celebrated her 98th birthday!

| | |
| --- | --- |
| | |
| Nancy Wake, the British secret agent known as the "White Mouse" who became the Allies' most decorated servicewoman of WWII and the Gestapo's most-wanted person, was born in 1912. | |

| | |
| --- | --- |
| Did you know? A Mighty Girl is the world's largest girl empowerment marketplace with thousands of books, toys, movies, clothing, and music for parents, teachers, and others dedicated to raising smart, confident, and courageous girls! If you value our resources, it's easy to help support our girl empowerment mission. By purchasing items you discover via the "Buy from Amazon" or other links on A Mighty Girl's product pages and blog posts, we receive a small commission at no added cost to you. We appreciate your support to keep the site going strong for the Mighty Girls of today and tomorrow! | |




| | |
| --- | --- |
| From A Mighty Girl's Marketplace | |

Jane Goodall was curious, patient, and observant – and she changed the world! In this book, kids learn all about Jane Goodall, the chimpanzee scientist. With her love of nature and science, she changed what we know about chimpanzees and blazed the way for many female scientists who came after her. A new addition to the Ordinary People Change The World series. Ages: 4 to 8.




---

Catrina and her family are moving to the coast of Northern California because her little sister, Maya, is sick. Cat isn't happy about leaving her friends, but Maya has cystic fibrosis and will benefit from the cool, salty ocean air. When a new neighbor tells them about the ghosts of Bahia de la Luna, however, Cat must learn how to put her fears aside for her sister's sake – and her own. A moving graphic novel about the power of family and friendship, and how it gives us the courage to do what we never thought possible. Ages: 9 to 13.




---

At the outbreak of the Civil War, nearly everybody was caught up in patriotic fervor. While women supported the war effort in countless ways, a number of remarkable women wanted to be close to the action. These women defied society's expectations and bravely chose to take on more dangerous, unconventional roles. This new release tells the stories of 16 extraordinary women who served as medics, spies, battlefield helpers, and even soldiers – disguised as men – on the front lines. Ages: 12 and up.

| | |
| --- | --- |
| A new addition to the Women of Action series, written for teen and adult readers, which features over a dozen titles celebrating women of courage and conviction throughout history. | |




---

Before Neil Armstrong walked on the moon, a group of dedicated female mathematicians known as "human computers" used pencils, slide rules and adding machines to calculate the numbers that would launch rockets, and astronauts, into space. Among these problem-solvers were a group of exceptionally talented African American women. Hidden Figures follows four of these women and chronicles their careers over nearly three decades as they faced challenges, forged alliances and used their intellect to change their own lives, and their country's future. Age: Adults.

| | |
| --- | --- |
| For adult readers eager to discover more books that show the remarkable and often unrecognized contributions that women have made to the world, check out our blog post, The Mighty Women Reading List for Adults. | |




---

Totoro, the lovable forest spirit who befriends Mighty Girls Mei and Satsuki in the beloved animated film, is the perfect companion for homework time! This plush Totoro pencil holder, which can hold 20 pencils, is a fun way to inspire kids at the start of a new school year.

| | |
| --- | --- |
| For more toys, clothing, and books based on director Hayao Miyazaki's highly acclaimed animated films, many of which star Mighty Girl characters, visit our Studio Ghibli collection. | |






Celebrate a Champion for Workers this Labor Day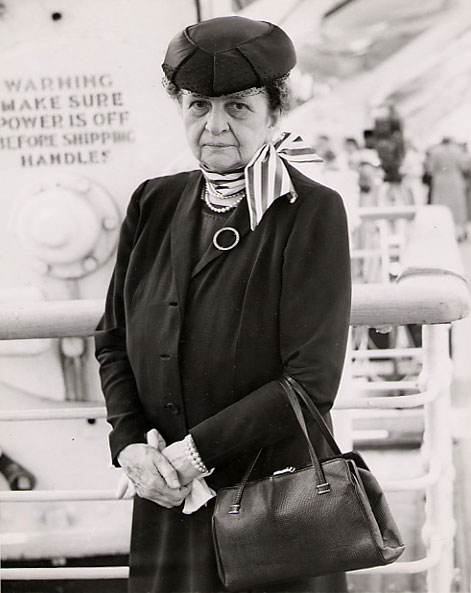 For this week's Labor Day holiday, we're honoring the New Deal champion who is largely responsible for many of the labor rights we enjoy today – the pioneering Frances Perkins! Perkins was the first female U.S. Cabinet member and served as U.S. Secretary of Labor throughout all four of President Franklin D. Roosevelt's terms. In 1911, she personally witnessed the horrific Triangle Shirtwaist Factory fire in which 146 garment workers died after being trapped in the locked factory.
Perkins became a fierce fighter for worker's rights and championed many labor reforms as the New York State Commissioner of Labor. When she became U.S. Secretary of Labor at the height of the Great Depression in 1933, she was the driving force behind the creation of child labor laws, social security, unemployment insurance, minimum wage laws, and the 40-hour work week. So this holiday, let's raise a toast to Frances Perkins, the woman who helped make holiday weekends possible!
---
A Mighty Start to a New School Year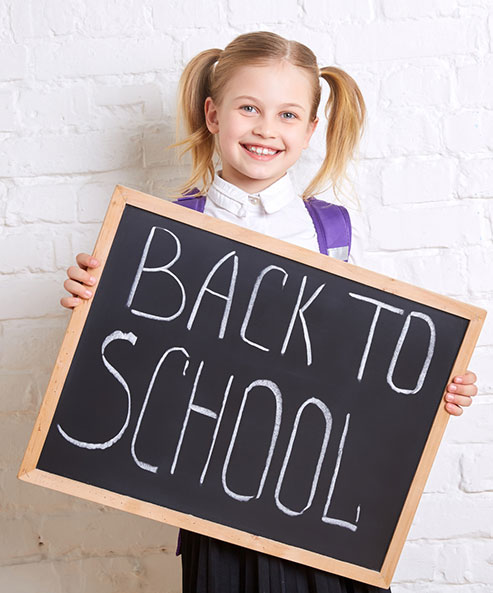 The start of a new school year is an exciting time for many kids but it also brings its own challenges as they adjust to a new routine, changing social dynamics, and growing academic expectations. To help make these transitions easier – whether a child is starting school for the first time or has just moved into high school – we've pulled together many resources to help kids at all stages of development have a positive school experience!
For young children, from preschoolers to those in early elementary, we've showcased our favorite books focused on a number of school-related themes such as dealing with challenging peers, fostering an appreciation for education, and encouraging children's respect for the diversity in our blog post 40 Books About Mighty Girls' Adventures at School. For tweens and teens, we've featured a variety of books focused on handing social and academic stress, managing their growing independence, and encouraging them to dream big about their futures in our blog post 30 Essential Guides For Mighty Girls in Middle School, High School, and Beyond. No matter where your Mighty Girl is on her academic journey, these books will help her take on the opportunities and challenges of the new school year with courage and confidence!
---
Women's Gold Medalists Campaign Success!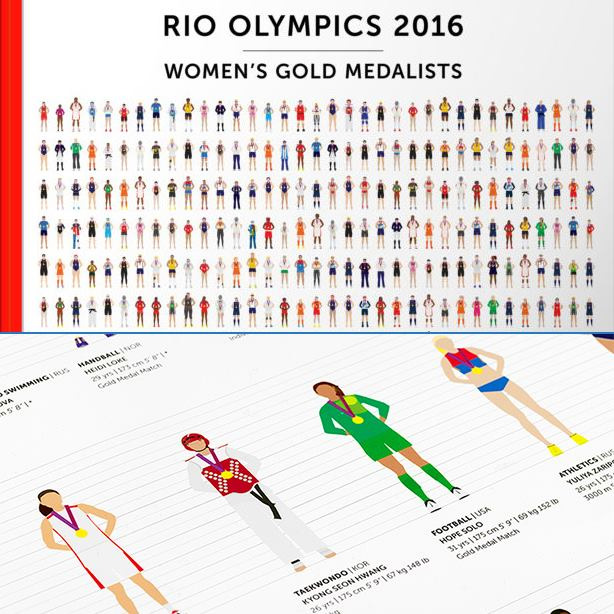 Australian artist Wendy Fox wants to pay homage to all of the women who won gold at the Rio Olympics so she launched a crowdfunding project on Kickstarter called the Women's Gold Medalists Rio 2016. The campaign had just four days left and was only at 37% of its funding goal when we shared it on Facebook. Our community rallied to the cause and led the drive to helped make it a success! As Wendy wrote to us, "You saved my campaign. I would say about 2/3 of the pledges came from your post."
Thanks to the support of many of you, Wendy will now be able to create a poster and book celebrating the athleticism of women and featuring illustrations of every female gold medalist. "There is way too much media emphasis on what the female body looks like," explains Wendy. "I really want this project to celebrate what the female body can do." Congratulations to Wendy on her successful campaign and kudos to the A Mighty Girl community for supporting such a great initiative!