A Mighty Girl's top picks of books about the love between girls and their grandparents.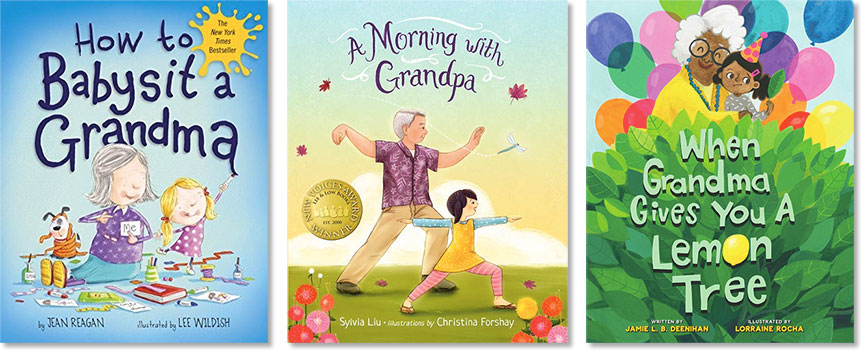 Many Mighty Girls know how special a relationship with grandparents can be: from special treats to family traditions, grandparents can offer a unique family connection to girls of all ages. And while these relationships can't always be physically close — and sometimes face obstacles, from different languages to a different perspective on the world — grandparents play an important role in the lives of many Mighty Girls.
In this blog post, we're paying tribute to that special relationship with our favorite books about Mighty Girls and their grandparents. From picture books to young adult novels, these stories explore the many forms the unique grandparent/granddaughter relationship can take. Moreover, for the grandparents in our community, we've also featured several keepsake journals that you can use to share even more of your memories with the special Mighty Girl in your life.
For more books about Mighty Girls and beloved family members, check out our blog post, To My Mighty Girl With Love: Stories About Parents, Grandparents, and Siblings.
Books About Mighty Girls and Their Grandparents
Lulu and her grandfather are heading out for a special trip together: a day at the museum! Lulu, AKA Ladybug Girl, can't wait — she wants to learn everything, despite her grandfather's gentle reminder that there's a lot to explore. She darts here and there, soon becoming exhausted and discouraged. Then, Grandpa shows her a very special place: the butterfly room. There, Ladybug Girl learns that if she slows herself down to look and listen, she can experience wonderful things. This charming new addition to the Ladybug Girl series recognizes the wisdom and perspective that grandparents can teach.
Additional Recommended Resources