Our favorite books about Mighty Girls and their hair that encourage a healthy body image and celebrate the diversity of girls' hair!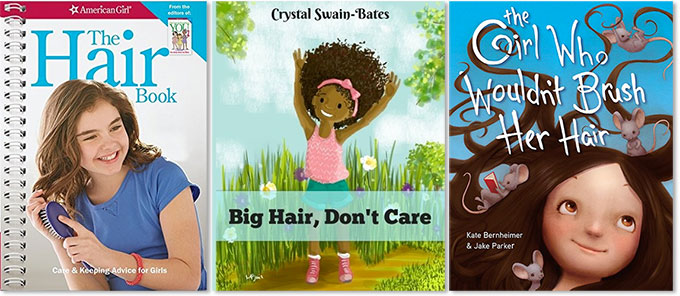 Long or short, straight or curly, in ponytails, locs, or a ballerina bun — there are so many wonderful ways Mighty Girls wear their hair! But hair can also be the source of body image insecurity for many girls as they wonder if their hair is too thick or too flat, the wrong color or the wrong texture. And, of course, even if she loves her hair, there's always the battle when it comes time to pull out the brush and comb.
In this blog post, we're showcasing stories for young readers about Mighty Girls and their hair. Whether they're celebrating their unique hair, wrestling to keep it under control, or donating it to a worthy cause, these Mighty Girls love their hair — even if they find it a little challenging at times. They also come to recognize that, in the end, it's not the hair that matters: it's the head underneath!
For more Mighty Girl books that explore body image issues, you can find recommendations for both children and teens in our blog post, Celebrating Every Body: 25 Body Image Positive Books for Mighty Girls. Continue reading →