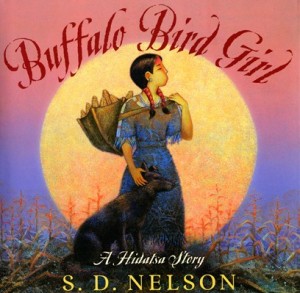 By Katherine Handcock, A Mighty Girl Communications Specialist
"When I was a little girl I was taught that there were no Indians. The only time I ever saw Indians was when we visited the stupid natural history museum and they were dead and stuffed like the dinosaurs....[When Sesame Street] called me up and said that they wanted me to recite the alphabet like everybody else does, and count from one to ten....I said that I wasn't interested in doing that, but I asked if they had ever done any Native American programming....I was doing essentially the same thing that I was doing all along, in trying to raise consciousness and spotlight Native America, because it's fascinating and interesting." — Buffy Saint-Marie, Canadian-American Cree songwriter, educator, and social activist, in an interview with Confessions of a Pop Culture Addict, June 2009
Buffy Sainte-Marie's episodes of Sesame Street started airing in 1975, but sadly, representation of Native American and Aboriginal peoples in media -- especially children's media -- continues to be rare. In fact, in a 2012 study by the Cooperative Children's Book Center of 3,600 children's books, less than 1% of them featured Native American or Aboriginal characters.
Fortunately, there are some great books available featuring Native American and Aboriginal Canadian Mighty Girls! November is Native American Heritage Month in the United States, during which time we recognize the contributions and cultures of the aboriginal peoples of North America.
To celebrate this heritage month, we've put together a selection of wonderful books starring Native American and Aboriginal to share with your children. Whether reading a great piece of historical fiction, a fascinating biography, or a story that features modern Native American girls in their day-to-day lives, they'll love these stories. And who knows? You might just learn a thing or two yourself!
For more reading recommendations for children and teens, visit our Native American and Aboriginal book section.
Continue reading →