By Katherine Handcock, A Mighty Girl Communications Specialist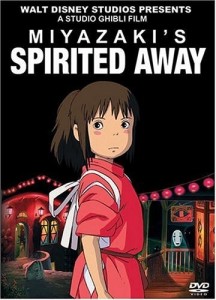 Maybe you first heard the name Hayao Miyazaki in 2003, when Spirited Away won the Academy Award for Best Animated Film, and wondered what was so remarkable that had everyone talking; maybe you had long since discovered the wondrous, fantastical works of this visionary writer and filmmaker; or maybe you've only just heard about Miyazaki's work, and you're wondering which film you might want to check out. Whatever your experience with Miyazaki, or Studio Ghibli, the animation studio he co-founded, chances are good that you'll recognize the name!
Miyazaki's body of work holds a special place with us at A Mighty Girl. In the world of animated films, girls are surprisingly under-represented, especially adventurous, daring girls. Unlike many anime or manga writers — and many children's media writers in general — Miyazaki's films frequently star strong female characters. And while Western audience often think of animation as a medium strictly for children, Miyazaki's works range from the fanciful and fun, like Kiki's Delivery Service, to darker, more complex works that tackle challenging issues, like Nausicaa of the Valley of the Wind.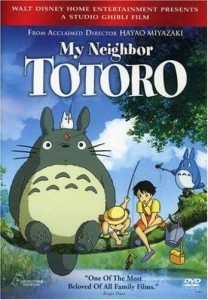 Miyazaki, who is often called "the Walt Disney of Japan", has also inspired others with his love of traditional hand-drawn animation, his nuanced and complex characters, and his vivid fantasy settings. In fact, much like Walt Disney, the hallmarks of his work are clear, even on Studio Ghibli projects that he did not direct or write. Filmmakers and animators around the world have declared the powerful influence Miyazaki's work had on their own, including John Lasseter, Akira Kurosawa, and Guillermo del Toro — as well as the creative team behind The Simpsons, which included a scene referencing multiple Miyazaki films in a 2014 episode.
In honor of Miyazaki's retirement, A Mighty Girl has put together a tribute to the works of Miyazaki and Studio Ghibli. Here, we'll share some of his manga comic titles and films, as well as toys, gear, clothing, and decor that celebrate these beautiful stories. If you're a fan of Miyazaki's work, you'll find some great products to celebrate your favorite characters, and if you're new to Miyazaki, we hope this blog will inspire you to check out some of his work. We're confident that you — and your Mighty Girl — will love Miyazaki as much as millions of other fans do. Continue reading →