By Katherine Handcock, A Mighty Girl Communications Specialist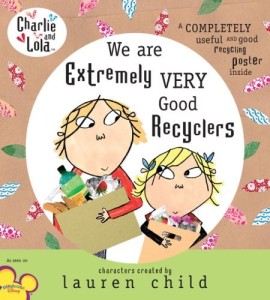 With Earth Day fast approaching, it's a great time to talk to your Mighty Girl about ways she can help protect the environment! Small lifestyle changes in each household add up to big changes globally, and it's inspiring for kids to know that they can make an impact. This part of our blog series about environmentally-themed resources shares a variety of books that will show your Mighty Girl how everyone can participate in making the effort to make the world a little greener.
For films starring girls and women as environmental heroes, check out our first blog in this series, Mighty Girls Save The World: Environmental Films Starring Girls and Women.
Mighty Girl Earth Day Books
Eco Babies Wear Green by Michelle Sinclair Colman, illustrated by Natalie Dion (age 0 - 2)
Even the littlest Mighty Girls can learn about green living! This board book shows babies who love nature, carpool, eat locally-grown foods, and do lots of other things to affect their impact on the environment. Babies and young toddlers can't choose for themselves to live green, so this is a great book to introduce the idea from the very beginning of your child's life. Continue reading →