By Lili Sandler, A Mighty Girl Senior Research Intern
Autumn is here! The leaves are changing, the weather is getting cooler, and summer is becoming a memory. Every season brings with it the opportunity to share seasonal books with the Mighty Girl in your life, and this fall is no exception! Keep reading to learn about some of our favorite autumnal stories featuring Mighty Girls.
And, for seasonal spooky favorites check out our special feature on the Top Halloween Mighty Girl Books & Films.
Celebrating the Season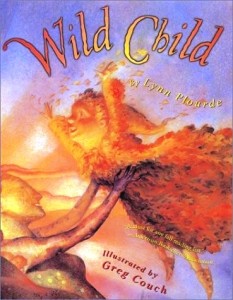 As summer turns to fall, there are many reasons to celebrate! The Mid-Autumn Moon Festival is celebrated by many people of Chinese heritage around the world. In Grace Lin's lovely picture book Thanking the Moon: Celebrating the Mid-Autumn Moon Festival, we follow along as the young protagonist shares the traditions of her Chinese-American family's Moon Festival fun.
For the youngest autumnal enthusiasts, Alison Inches and Hiroe Nakata have teamed up to present an eye-catching and lyrical book, I Love Fall! Little ones can explore the textures and colors of fall in this little book, all while listening to a charming story! Recommended for ages 0 - 2.
You can also check out the wordless Autumn board book by Gerda Muller. Part of a series of four wordless books about the seasons, this volume celebrates playing in piles of leaves, collecting nuts for conkers, and making jam to enjoy through the cold months of the year. Recommended for ages 0 - 3.
In a true ode to the wonders of the season, Autumn becomes personified as a little girl going about the business of avoiding bedtime in Lynn Plourde and Greg Couch's Wild Child. She needs a song, she needs a snack, she needs new pajamas... And these are all provided by Mother Earth, as the season progresses. With stunning illustrations and text that begs to be read aloud, you'll have your own autumnal Wild Child on your hands as you read this enchanting tale. Recommended for ages 3 - 7. Continue reading →