By Katherine Handcock, A Mighty Girl Communications Specialist
As kids enter puberty and their bodies and emotions start to change, bullying takes on new challenges: not only do relationships become more complex, but self-esteem is often more fragile and popularity can seem so much more important than it did a few years ago. So it's particularly important for parents to continue offering their children resources to develop their understanding of relational aggression and bullying! Whether your Mighty Girl prefers to read fiction about the topic, or enjoys a non-fiction guide, there is material in this blog to help her unravel the complexities of bullying in middle school, high school, and beyond.
For Mighty Girl books on bullying prevention for younger girls, please see the first part of this blog series "The End of Bullying Begins With Me": Bullying Prevention Books for Young Mighty Girls.
Mean Girls: Fictional Bullies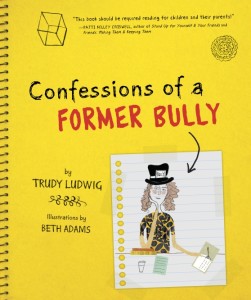 Fiction can be a safe way to explore a challenging topic, especially for girls this age, who are acutely aware of the changing social dynamic around them. These books talk about bullying for a variety of reasons and from a variety of perspectives, so that your Mighty Girl can learn more about what bullies during the tween and teen years can be like — and how to deal with them.
Part of the challenge for older girls can be the realization that almost everyone has engaged in teasing or bullying at some point -- including themselves — so it can help to show that it is possible to make things right if you've made a mistake. In Confessions of a Former Bully by Tracy Ludwig (age 8 - 12), Katie starts keeping a notebook about bullying after she's required to visit the school counselor for bullying a friend on the playground. As Katie explores why she acted as she did, and learns more about bullying in general, she also develops ideas about how to atone for her mistakes. The story also includes sidebars with statistics, quotes, and other factual information about physical, emotional, and Internet bullying. Continue reading →