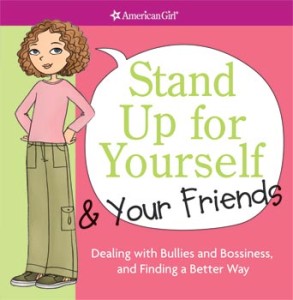 By Katherine Handcock, A Mighty Girl Communications Specialist
Parents of younger Mighty Girls looking for books about school can find recommendations in our second post in the series: Back to School Part I: Mighty Girls' Adventures at School.
By the time your child is a tween or teen, you might think that they've got this whole "school" thing down — but in reality, the transitions to middle school, high school, and post-secondary education are all just as significant as that first step through the kindergarten doors. And beyond finding their bearings in a new school, they also have to adjust to increasing independence and start thinking about the career direction they have to take. Put it all together and it's no wonder that tweens and teens report being stressed out by school!
Fortunately, there are some great books out there to help tweens, teens, and their parents get used to all of these changes. Whether she's looking for advice on changing classes for the first time, figuring out how to navigate increasingly complicated social waters, handling living independently at college, or wondering what kind of career might suit her, there's a book here to help.
And for parents who are looking at this rapidly-changing creature in front of them — seemingly a little girl one moment and a grown woman the next — there are books to help understand how your relationship dynamic is changing and what she's going through behind those school and bedroom doors.
For more back-to-school resources, including books, clothing, backpacks, and gear, visit our Girl Empowerment Back to School Guide.
Continue reading →