By Katherine Handcock, A Mighty Girl Communications Specialist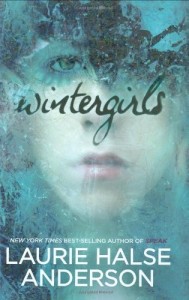 February is National Eating Disorder Awareness Month, which makes it the perfect time to begin a conversation with your Mighty Girl about body image, self-esteem, and unhealthy eating patterns. The most well-known of these disorders are anorexia (the severe restriction of calorie intake) and bulimia (binge eating and purging), but there are many other ways in which people can develop an unhealthy relationship with food and a distorted image of their body — and, at least at present, girls, especially teenaged girls, are the most prone to these disorders.
If you've been looking to have this conversation with your tween or teen, this post will provide a variety of resources you can use to discuss eating disorders with your Mighty Girl and the real effects these unhealthy behaviors can have on the body.
Please note that the fictional books and autobiographies featured below are not intended to be self-help books for youth with disordered eating problems. Such works are intended to provide fodder for discussion and exploration of this issue. They are best read under the guidance of a parent or teacher and are not recommended for those currently experiencing or predisposed to an eating disorder. You can read more about the merits and potential problems with books about eating disorders in a NY Times article on The Troubling Allure of Eating-Disorder Books.