A Mighty Girl's top picks of books about Mighty Girl immigrants historically and in modern times.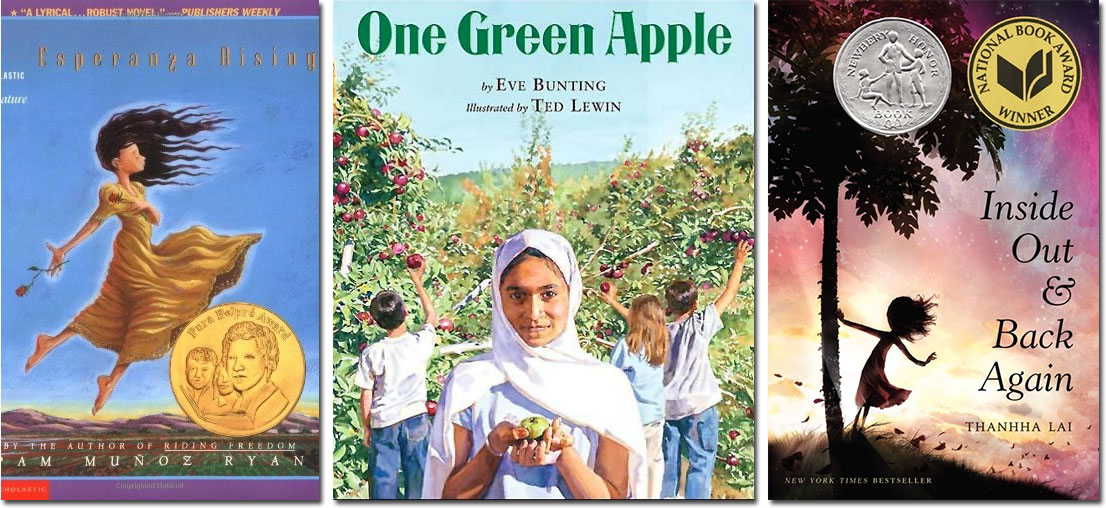 It takes courage, determination, and hope to travel hundreds or thousands of miles and start a new life in an unfamiliar country, and yet for generations, people have immigrated into new lands and cultures in search of a better life. While many things have changed about the immigrant experience over time, some things remain the same: new immigrants face unfamiliar customs and sometimes new languages, and a challenging balance between blending in to their new home and maintaining the traditions they loved from their old one.
A great way to help new immigrants realize that they're not alone in their struggles — and to build empathy among the people in their neighborhoods — is to share stories about the lives and experiences of immigrants both past and present. With that in mind, we're sharing a selection of Mighty Girl stories about coming to a new country, and all the excitement, anxiety, and adjustment that entails. By reading these stories, young readers — whether they were born in their countries or came from another one — will come to understand why people will leave behind everything they know to come to a new country and how we all benefit from the diversity that immigrants bring to our communities.
For girl-empowering books specifically focused on refugees, check out our blog post, Seeking Safety in a New Land: Books About Mighty Girl Refugees. Continue reading → Continue reading