A Mighty Girl's top picks of toys and games to keep kids active indoors while sheltering in place.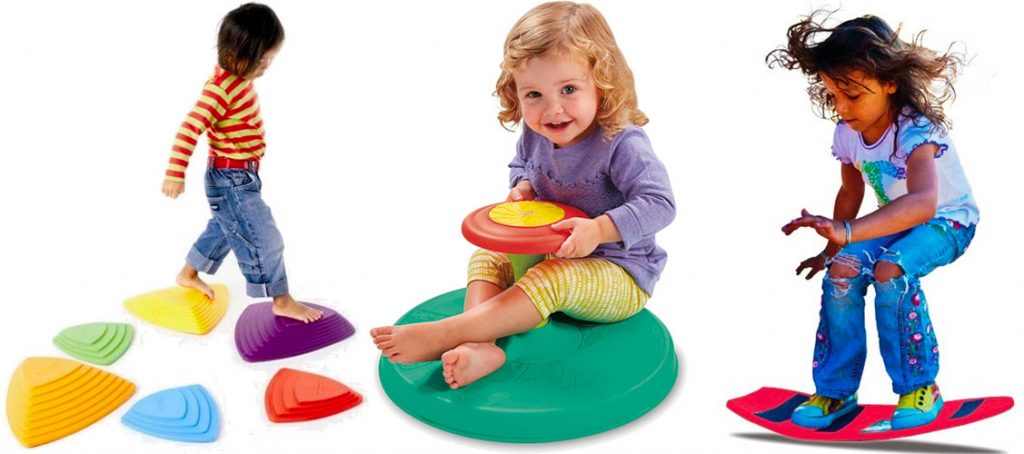 With winter weather here, kids are getting fewer opportunities for active play — which means they might be crawling up the walls! That means this holiday is the perfect opportunity to pick up a toy or game that gets her feet moving and her heart pumping, even if she can't head outside. To help you find the perfect options for your kids, we've featured our favorite indoor active play toys and games in this blog post. Whether she's climbing through a play tunnel, finding her center with a balance board, or even trying a little (foam) axe throwing, she'll love having a few new activities to try from the safety of home!
If you're eager to stay active outdoors all year round, you can also find many active outdoor toys in our Outdoor Play section.
Indoor Active Play Games and Toys
Move from tummy time to toddler play with this combination play mat and activity gym from Skip Hop! This activity center is packed with over 17 developmental activities. The playmat features fun textures and a peek-a-boo felt flap, and comes with a sleeping bear pillow to make tummy time more comfortable. Or, she can play with the toys on the activity gym, including a light-up firefly, turtle mirror, bear rattle and musical raccoon with wooden teether that plays Twinkle, Twinkle Little Star. Plus, parents will love that this activity set is easy to clean: everything is either machine washable or can be spot cleaned.
Buy:
Amazon.com.au
(Unavailable)
Additional Recommended Resources