The Trailblazing Mathematician Celebrated Her 100th Birthday This Week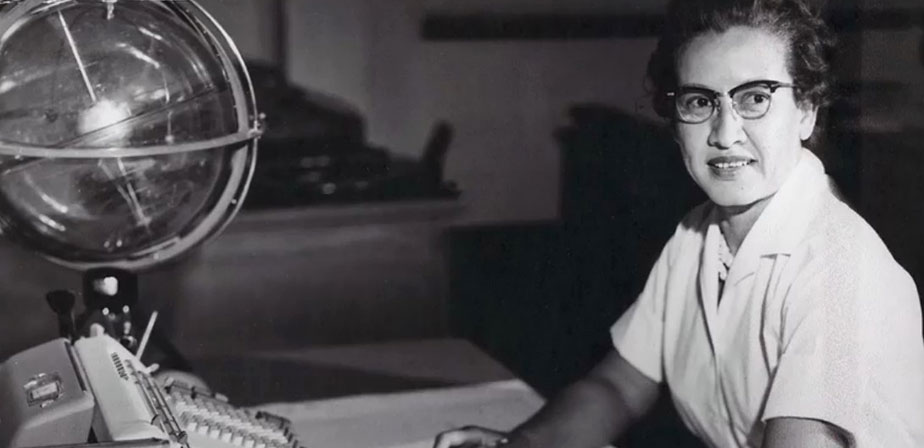 When President Barack Obama awarded the Presidential Medal of Freedom to Katherine Johnson in 2015, few people had even heard her name — but today, thanks to the smash success of the book Hidden Figures and its movie adaptation, this groundbreaking mathematician has become an inspiration for girls everywhere!
Johnson was one of NASA's "human computers," a group of female mathematicians who calculated critical equations for rocket design, launch trajectories, and more. During her 35-year career at NASA, during which she was forced to overcome both gender and racial barriers, Johnson's skills in celestial navigation were renowned. She calculated — by hand — the flight trajectories for a number of historic missions, including the Alan Shepard's space voyage aboard Freedom 7 in 1961 and the Apollo 11 flight to the Moon in 1969. Now, this inspiring woman's contributions to the history of crewed space flight is finally being celebrated by the nation and the world.
In honor of Katherine Johnson's 100th birthday, we've showcased a variety of books for all ages about the life and work of this trailblazing mathematician. These books capture Johnson's incredible determination, intelligence, and drive, and provide a stellar example for the next generation of pioneers!
Celebrating Katherine Johnson in Children's Books
Katherine Johnson loved to count, and despite the prejudices against both women and African Americans, she was determined to find a way to make her love of math into a career. As one of NASA's "human computers," Johnson hand calculated elaborate equations... including the trajectories that helped launch the Apollo 13 mission to the moon. And when disaster befell the Apollo 13 mission, it was Johnson's flight-path calculations that brought the astronauts safely home. This inspiring biography of the mathematician catapulted to fame by Hidden Figures celebrates a love of math and encourages kids to follow their passions.