Before Sara Josephine Baker took charge, a third of children died before their 5th birthdays.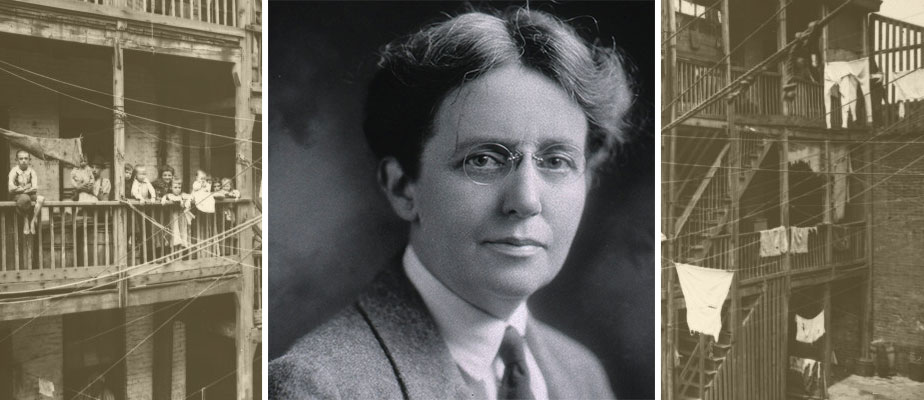 At the beginning of the 20th century, the pioneering physician Sara Josephine Baker revolutionized public health care for children in New York City. When Baker started her public health work, the impoverished slums of Hell's Kitchen on the city's West Side were among the most densely populated places on Earth, and epidemics killed an estimated 4,500 people each week in the overcrowded immigrant tenements, including 1,500 babies. With a third of children born there dying before their fifth birthday, Baker famously remarked that "It is six times safer to be a soldier in the trenches than a baby in the United States." Thanks to her initiatives, the death rate plummeted, and Baker became famous as doctor who had saved 90,000 children in New York City and countless others as her reforms were replicated across the United States and in other countries.
Baker was born on November 15, 1873 and grew up in a Quaker family in Poughkeepsie, New York. She studied medicine at the Women's Medical College in Manhattan, the medical school run by Emily Blackwell, the sister of Elizabeth Blackwell, America's first female doctor. In 1908, with diseases such as measles, dysentery, typhoid, and diphtheria running rampant in the city's Lower East Side, Baker was put in charge of the Health Department's newly formed Bureau of Child Hygiene, the first of its kind in the country. In this role, Baker approached public health in an innovative new way: rather than focusing on tracking down sick children, whose chances for survival were often slim in the age before antibiotics, she decided the new bureau would focus on education and prevention, including through smallpox vaccination campaigns and a variety of nutrition and hygiene educational programs.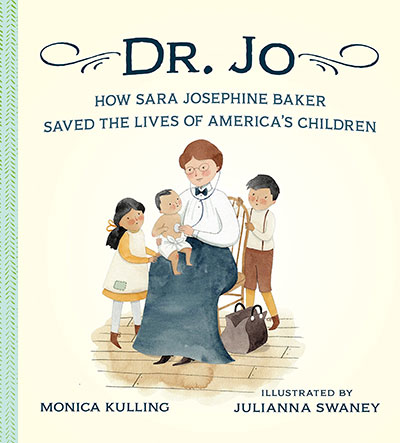 Among her most successful initiatives, she sent nurses to visit all new mothers to teach them about proper infant care, including encouraging breastfeeding, regular bathing, and fresh air. She also set up a network of milk stations to provide clean, pasteurized milk to mothers who couldn't breastfeed, a much healthier alternative to the dirty water, contaminated milk, or beer otherwise fed to infants. Moreover, Baker convinced city officials to require that midwives have training and licenses, since many mothers and infants died each year during deliveries by untrained midwives.
Baker also tackled the persistent problem of infant blindness, which was caused by gonorrhea bacteria during birth. It was known at the time that administrating drops of silver nitrate to newborns' eyes could prevent blindness but the silver nitrate bottles often became contaminated or the concentration was too high and caused more damage. To address these problems, Baker designed new containers out of sterile beeswax that contained precise, single doses of silver nitrate. Within two years, infant blindness dropped from 300 babies per year to 3 per year.
These initiatives and others had an astounding impact on public health: within three years of launching her programs, the infant death rate in New York City dropped by 40% and, by the time she retired in 1923, the city had the lowest infant mortality rate of any large American city. Baker's impact also extended far beyond New York City. In 1912, she helped to support the launch of the Federal Children's Bureau, now an agency of the U.S. Department of Health and Human Services. Her programs were also replicated in many other cities and states, including a school health program that was copied in 35 states, and every state had established a bureau of children's health like New York's by the time of Baker's retirement.
As Baker became well-known both in the U.S. and overseas as a champion of public health, she was asked to teach a course on children's health at the New York University and Bellevue Hospital Medical College (now the New York University School of Medicine).  She agreed with only one condition — the school, which at the time refused to admit female students, had to allow Baker and other women to enter the program as well. She graduated with a doctorate in public health in 1917 and continued to teach at the medical school for 15 years. Baker also became the first woman to serve on the Health Committee of the League of Nations, which she served on from 1922 to 1924.
Baker's writing helped to further spread her message of public health and the importance of caring for society's youngest members. She published more than 250 articles in the professional and popular press and wrote five books about maternal, infant, and child health. Her popular autobiography, Fighting For Life, described not only her work in New York City's Lower East Side, but also her activism for the Women's Suffrage Movement, her tour of Russia in the 1930s, and her adventures tracking down the infamous "Typhoid Mary." Baker died in 1945 at the age of 71 but her incredible legacy lives on today in public health programs across the world — and the millions of lives that they have saved.
Books About Groundbreaking Women in Medicine
Elizabeth Blackwell didn't want to be a wife, or a teacher, or a seamstress: she wanted to be a doctor! But in the 1830s, that just wasn't something women did. Elizabeth wasn't swayed, though: when people told her she wasn't smart enough, or strong enough, she knew better. She fought her way past detractors and skeptics to attend medical school, and not only was she the first woman to graduate from a medical degree in the US, she became the first woman to join the UK Medical Register. Her brilliant career would become an inspiration for generations of women after her. With its colorful art and inspiring tone, this is sure to be a favorite for would-be doctors everywhere.