For her discovery of artificial radioactivity, Irène Joliot-Curie was awarded the Nobel Prize in Chemistry in 1935, just as her mother, Marie Curie, had in 1911.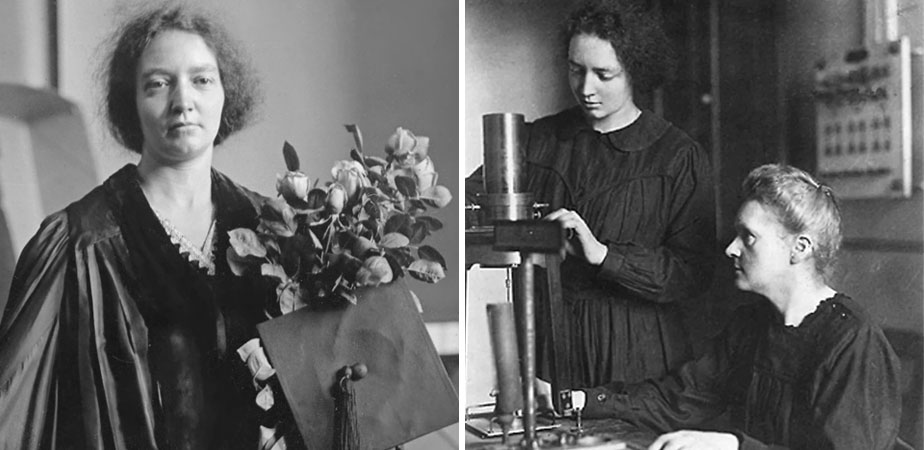 Radiation can be dangerous, even deadly — but it has also saved millions of lives thanks to Irène Joliot-Curie's discovery of artificial radiation! Joliot-Curie, the daughter of Marie Curie, the first woman ever to win a Nobel Prize, carried on her mother's legacy of scientific study. Joliot-Curie's groundbreaking research allowed scientists to produce 'designer' radioactive elements quickly and easily, making them widely available for use in research and medical treatment for the first time. This discovery won Joliot-Curie and her husband, Frédéric Joliot-Curie, the Nobel Prize for Chemistry in 1935, cementing her place in scientific history — and making the Curies the family with the most Nobel laureates to date.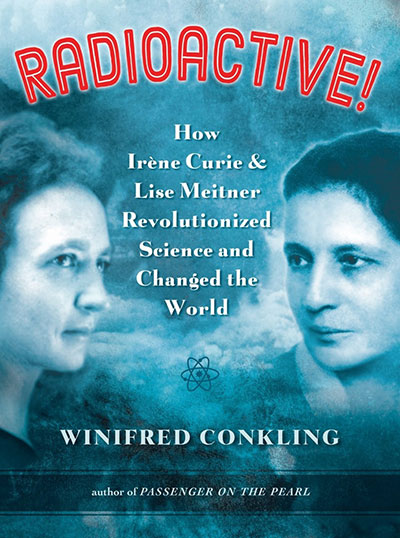 Born in Paris, France on September 12, 1897, Joliot-Curie was the oldest of Marie Curie's daughters, and her mother was determined for her daughter to get a top-notch education. Unsatisfied with the local schools, Curie helped create "The Cooperative," a private gathering of children of the most distinguished scholars in France; each of the academics took turns teaching the students. As a result, while Joliot-Curie showed obvious gifts for math and science, she also learned languages, arts, and humanities. "That one must do some work seriously... and not merely amuse oneself in life — this our mother has told us always," she later reflected, " but never that science was the only career worth following."
Joliot-Curie began her university studies at the Faculty of Science at the Sorbonne; however, her education was interrupted by World War I. She took a nursing course, originally planning to assist her mother with field X-rays, but soon she was assigned to work alone at a radiological facility in Belgium. There, she taught doctors to use radiography to find shrapnel in injured soldiers and taught herself how to repair the equipment. After the war, Joliot-Curie completed a degree in math and physics at the Sorbonne, then conducted graduate work as her mother's assistant at the Radium Institute, becoming a Doctor of Science in 1925.
Near the end of her doctorate, Joliot-Curie met a young chemical engineer named Frédéric Joliot. The couple married in 1926 and, uniquely for the day, they both hyphenated their last names. Together, they started researching atomic nuclei using Marie Curie's stocks of polonium, making several key discoveries. But for most scientists, research using radioactive materials was extremely difficult. Radioactive elements were scarce: in the early 1900s, only 300 grams (about 10.6 ounces) of radium were available worldwide. So the Joliot-Curies were intrigued when they noticed that, if a sample of aluminum was exposed to polonium's alpha particle radiation, the aluminum also started discharging alpha particles and continued to do so after the polonium was removed. They had taken a non-radioactive element and made it radioactive.
The Joliot-Curies realized that irradiating certain stable, non-radioactive elements resulted in unstable, radioactive isotopes of other elements. The aluminum, for example, became an isotope of phosphorus. They also discovered that they could irradiate boron to create radioactive nitrogen, and magnesium to create radioactive aluminum. They had created artificial radioactivity: designer elements with radioactive properties that could be produced cheaply, quickly, and in large enough quantities to meet the growing demand for such materials for their use in scientific research and medical procedures such as cancer treatment. The two were awarded the 1935 Nobel Prize for Chemistry for this landmark discovery.
Sadly, radioactivity left its mark on Joliot-Curie as well, and she developed leukemia. Treatment of the symptoms with antibiotics and a series of operations provided her with some relief, but couldn't stop the progression of the cancer. Nevertheless, Joliot-Curie kept working; as late as 1955 she was drawing up plans for new physics laboratories in the University d'Orsay. She died on March 17, 1956.
Along with being a scientific trailblazer, Joliot-Curie was also a lifelong advocate for women in the sciences. She repeatedly applied to the Academy of Sciences, knowing that she would be turned down because they did not admit women; she hoped that her repeated applications would draw attention to the injustice of their policy. She was also an advocate for peace, and spoke fiercely about the need for nations to cooperate, rather than fight. "She knew her mind and spoke it, sometimes perhaps with devastating frankness," James Chadwick, a British physicist, wrote in a tribute to her in Nature, "but her remarks were informed with such regard for scientific truth and with such conspicuous sincerity that they commanded the greatest respect in all circumstances."
Books About Irène Joliot-Curie and Marie Curie
When Marie Curie was a girl, nobody believed that women could be scientists. Her curiosity and determination knew no bounds, however, and she pursued higher education — first at a secret school for women scientists called the Flying University, and then by leaving her home in Poland and traveling to France. The determined woman changed attitudes to women in science, and she remains the only person ever to win Nobel Prizes in two different scientific disciplines! This inspiring look at Curie's life and work from the best-selling Ordinary People Change the World series makes one of history's great scientists come to life.