Maria Mitchell became famous worldwide after becoming the first American to discover a comet.
At the Seneca Falls Convention in 1848, the world's first women's rights convention, illustrious suffragists and feminists like Lucretia Mott and Elizabeth Cady Stanton took time to honor a groundbreaking scientist: Maria Mitchell, who had just become the first American and third woman in history to discover a comet! Mitchell would go on to become America's first professional female astronomer, and she used her newfound fame to advocate for scientific education for girls and women. "Does anyone suppose that any woman in all the ages has had a fair chance to show what she could do in science?" she asked. "Until able women have given their lives to investigation, it is idle to discuss the question of their capacity for original work." Or, as she wrote more pointedly in one of her journals, "better to be peering in the spectrograph than on the pattern of a dress."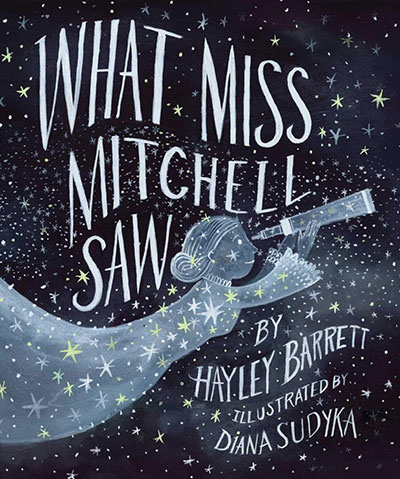 Born in Nantucket, Massachusetts on August 1, 1818, Mitchell was raised by Quaker parents who believed, contrary to the practice of the time, in giving girls the same quality of education as boys.  Her father, a school principal and hobby astronomer, encouraged her interest in science and astronomy. At age 12, she helped him calculate the exact timing of a solar eclipse, and by age 14, sailors trusted her to perform the astronomical calculations that helped them set their courses for long whaling journeys. Mitchell completed her education at age 16, and opened a school to train girls in science and math.  A year later, she was offered a position at the Nantucket Atheneum and became the town's first librarian.
During the twenty years she worked at the library, Mitchell continued her astronomical work at night. In the evenings, she and her father would climb to the roof of the Pacific Bank to get a good viewpoint for their astronomical observations. They would sweep the skies with a Dollond refracting telescope with three inches of aperture and a 46 inch focal length. Then on October 1, 1847, Mitchell spotted something no one had seen before. Comet 1847 VI  (now called C/1847 T1) was a small, blurry streak in her lens, invisible to the naked eye and therefore uncharted by astronomers.
When she told her father, he was so excited that he wanted to declare the discovery at once; the cautious Mitchell wanted to chart her discovery for several days first. In January 1848, she published a notice of her discovery in Silliman's Journal under her father's name; a month later, she published her calculations of its orbit under her own. After the comet was officially recognized on February 11, 1848, it became widely known as "Miss Mitchell's Comet."
Mitchell was only the third woman in history, and the first American of either sex to discover a new comet, so the story quickly spread. King Frederick VI of Denmark had created a prize for the first discoverer of new comets: once her claim for C/1847 T1 was confirmed, Mitchell received a gold medal inscribed with the words Non Frustra Signorum Obitus Speculamur et Ortus — "Not in vain do we watch the setting and rising [of the stars]" — and international acclaim. Her discovery highlighted the capabilities of not just female scientists, but also American ones: prior to her fame, most European astronomers looked down at their American counterparts as being inferior scientists. Later that year, Mitchell became the first woman elected to the American Academy of Arts and Sciences. After one scientific meeting, she wrote, "It is really amusing to find one's self lionized in a city where one has visited quietly for years; to see the doors of fashionable mansions open wide to receive you, which never opened before."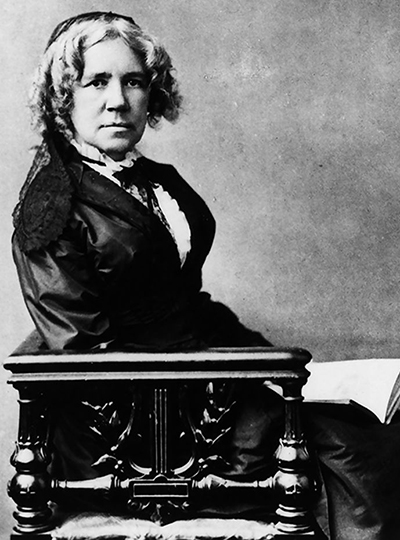 In 1856, Mitchell left the Atheneum and traveled to Europe, touring some of the world's largest observatories and meeting many prominent astronomers. In 1865, she achieved another first when she became the first professor of astronomy at Vassar College, which was at the time an all-women's school. She was also named director of the new Vassar College Observatory. During her 23-year tenure, the college enrolled more students in mathematics and astronomy than the prominent astronomy program at Harvard University.
At Vassar, Mitchell was famous for her rigorous instruction and her high expectations of her students, despite the unlikelihood that many would go on to careers in science due to the few opportunities available to women. "I cannot expect to make astronomers," she told them, "but I do expect that you will invigorate your minds by the effort at healthy modes of thinking." She defied convention by having her students go out at night to take observations, and had noted feminists, including Julia Ward Howe, come to her classes to speak. Mitchell was a staunch advocate of expanding educational opportunities for women and encouraging their self-reliance. "Until women throw off reverence for authority they will not develop," she once wrote. "When they do this, when they come to truth through their own investigations, when doubts lead them to discovery, the truth they get will be theirs, and their minds will go on unfettered."
Mitchell was also active in the Women's Suffrage Movement; she was one of the co-founders of the Association for the Advancement of Women in 1873, and served as its president in both 1874 and 1875. Despite her prestige, Mitchell was far from immune from the sexism of the day and was outspoken in opposing it. After she learned that she and the only other female professor, Dr. Alida Avery, were paid less than the younger male professors at Vassar, Mitchell protested the disparity, eventually winning a salary increase that brought her earnings to parity with her male counterparts. "[We were] fighting for all women," she later said, "for it was more the general than the special injustice that reached us."
Mitchell taught at Vassar until 1888, and died the following year after she retired to Lynn, Massachusetts. The Maria Mitchell Association in Nantucket, named in her honor and dedicated to preserving scientific research on the island, operates a natural history museum, an aquarium, a science library, and the Maria Mitchell Observatory. She was inducted into the National Women's Hall of Fame in 1989. Her bold words about the importance of women in science still inspire today: "The eye that directs a needle in the delicate meshes of embroidery will equally well bisect a star with the spider web of the micrometer.... No woman should say, 'I am but a woman!'" she declared. "But a woman! What more can you ask to be?"
Books About Pioneering Women Astronomers
As a child, Maria Mitchell wondered how boats found their way across the sea when they left her island of Nantucket. Her father showed her how they read the stars: by understanding them, you could always find the way you needed to go. She grew up learning how to use a telescope and other astronomers' tools, but at the time, few people thought a woman could study the stars. Then she learned that there was a prize for the first person to find a new comet... and she was sure she could win it. Not only did she win that prize, but Mitchell would go on to become the first professional female astronomer in America — and one of the first female college professors. With gorgeous artwork and intriguing text, plus back matter all about Mitchell's life and achievements, this is a beautiful introduction to a woman who used the stars to find her way.