After learning that the Oakland Zoo might close permanently due to the pandemic, 6-year-old Andy Soulard wanted to help save the animals — and has raised over $220,000!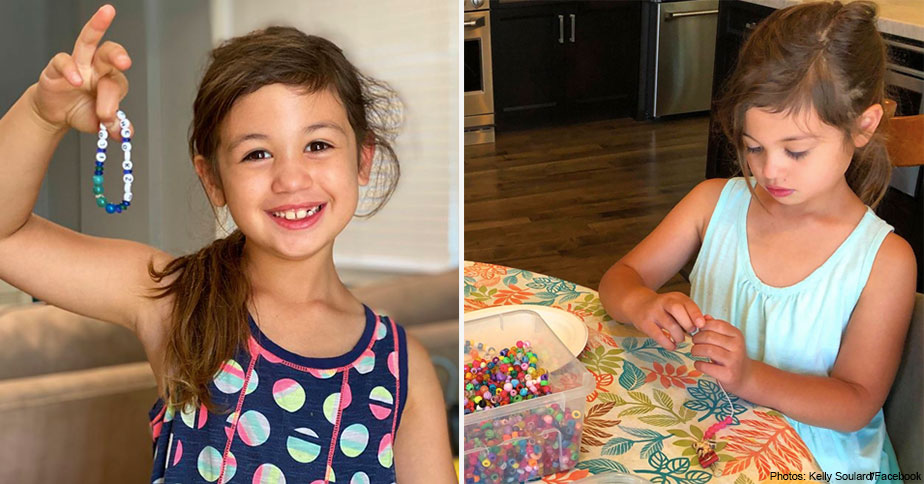 When 6-year-old Andrea "Andy" Soulard learned that the Oakland Zoo might have to shut down permanently due to loss of income during the pandemic shutdown, the California Mighty Girl wanted to help. "I like to see the animals," she explains. "I like the guinea hogs, the otters and the tigers." So with her seventh birthday approaching, Andy decided to ask people to donate to the zoo instead of giving her a present this year, and she pledged to make a bracelet for anyone who donated $25 or more. She hoped to raise $200, but after word of her fundraiser started spreading online, people began donating from across the country — and, in less than a month, she's now raised $220,000 and counting! "We are at a loss for words," her mother, Kelly Soulard, wrote on Facebook, "but know we are so touched at the outpouring of support."
The Soulards visit the Oakland Zoo regularly, but like many other zoos, it has struggled with the loss of income during coronavirus closures, which in the case of the Oakland Zoo amounted to $2 million a month. They scaled back operations as much as possible without risking the well-being of the animals, but still ended up in serious "financial distress."  The zoo's CEO, Dr. Joel Parrot, spoke frankly about the situation at the beginning of July, saying, "we have about three months before we run out of money.... We get so much more of our revenue from being open to the public."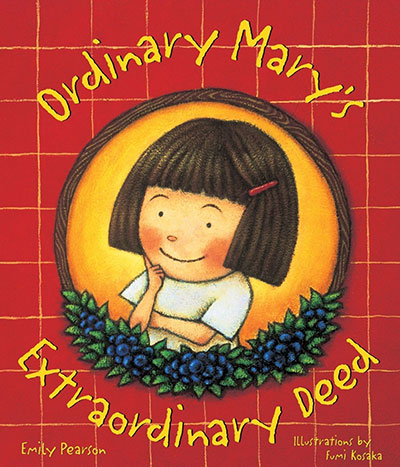 In late June, Andy had just received $5 from the Tooth Fairy and she decided to use it as seed money toward her birthday fundraiser, which is an annual tradition in her family. After learning about the zoo's dire financial situation, Andy decided that it would be the beneficiary of her birthday fundraiser this year. She made an announcement video that her mom shared with family and friends on Facebook, stating: "I'm raising money for the Oakland Zoo because the animals need care.... [and] I'm going to give you bracelets!"
After a local media organization saw the video and shared it, donations reached $6,000 within 14 hours. "From there, it just began growing," says Soulard. "It's really hard for us to grasp how much impact she's having." To date, her fundraiser has made over $220,000, and Andy has made over 800 bracelets. Zoo officials have been touched by Andy's incredible contribution. "We are so grateful for Andy's passion and dedication to the Oakland Zoo," said spokeswoman Erin Harrison — who also noted that, since the zoo received permission to open this week at a reduced capacity, "We are also looking forward to having Andy visit the zoo again soon."
Along with Andy's fundraiser, other people have rallied to support the zoo after the public learned of the possibility of permanent closure. "Because of all the media attention we got, we got an amazing amount of donations — over $2 million in donations over the last month," says zoo spokeswoman Erin Harrison. Thanks to all of the donations and the ability to re-open, the zoo is in a much better place financially; however, it will still take the zoo a long time to recover from impact of the pandemic. "It's going to take us years to make up for all the losses," she adds. "But I'm happy that we're at least open."
For her part, Andy is wrapping up her fundraiser at the end of July to give herself a few weeks to finish all of the bracelets before the start of the school year and she's been thrilled to see how many people are helping save her beloved zoo. Her mother has also found it touching to see how Andy has inspired the people who donated. "A woman who got a bracelet said she planned to use it as an ornament on her Christmas tree this year," reflects Soulard. "It would be a reminder, the woman said, that something beautiful happened in 2020."
After Andy's fundraiser ends, you can still help to support the Oakland Zoo by visiting their donation page.  
Books And Resources to Encourage Charitable Children
The most amazing thing about kindness is how it ripples out beyond the original act! Mary finds a patch of blueberries on her way home, and decides to pick some for Mrs. Bishop. Mrs. Bishop in turn makes blueberry muffins that she gives to five people — one of whom helps five more, and then one of those helps five more... Before long, a variety of kindnesses, some with a small impact and some with a huge one, are creating a change that extends worldwide. It's a lovely testament to how little acts of compassion and kindness have big potential for the entire world.
Buy:
Amazon.co.uk
(Unavailable)