By Katherine Handcock, A Mighty Girl Communications Specialist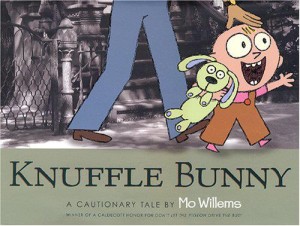 For some, it's a blankie; for others a doll; and for others, a creature entirely of their own imagination! It's a rare child who doesn't form a special relationship with a toy or imaginary friend at some point in their life. And while some adults forget how important that relationship can be, others remember how that special friend was the one they could always count on. That's why there are some amazing books capturing the importance, intensity, and value of all manner of special friends.
To celebrate that unique relationship, we've put together a collection of books that star Mighty Girls and their dolls, stuffed animals, imaginary friends, and other, more surprising creatures. Your Mighty Girl will love reading about how these characters and their friends interact — and the stories might just have you digging through attics and storage boxes looking for an old friend of your own!
And, if these stories inspire you to find a new special friend for your Mighty Girl, you can find many girl-empowering dolls and stuffed animals in our Dolls & Action Figures collection.
Inseparable: Stories of Dolls, Toys, and Other Beloved Objects
If your Mighty Girl has become attached to a beloved object, chances are that the pair are as inseparable as she can make them! Whatever her "lovie" is, she'll no doubt want to bring it everywhere. So these stories are sure to have a familiar ring to them!
A gift of a new best friend is a very special occasion! Kevin Henkes captures the excitement of a new arrival in Penny and Her Doll (age 4 - 8). When a package from Grandma reveals a beautiful new doll, Penny is thrilled to introduce her to the whole family until Papa asks the doll's name. Penny's confidence is shaken: her wonderful new friend deserves the perfect name, but what if she never thinks of just the right one? Fortunately, a little inspiration provides the start for a beautiful friendship! This charming book is also a great introduction to chapter books, with lots of pictures and three simple chapters for early readers.
Sometimes a gift of a doll affects far more than one Mighty Girl. Kirby Larson's The Friendship Doll (age 12 and up) explores the little known story of the Japanese friendship or ambassador dolls of the 1920s, in which the US and Japan exchanged dolls as part of a goodwill effort. The Friendship Doll looks at the story through the eyes of Miss Kanagawa, one of the dolls, and four American girls that she meets along her travels. It's a fascinating story that explores friendship and the power of dolls to bring people together.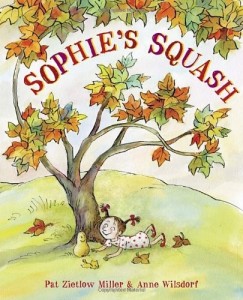 A Mighty Girl might also have an affinity for another toy — even something as big as a carousel polar bear! In Please Bring Balloons by Lindsay Ward (age 3 - 5), a mysterious note on a little girl's favorite carousel animal leads to an amazing flying adventure! To the adult observer, Emma's flight of fancy — over in time to be tucked into bed, naturally — is surely just a dream, but for the little girl and her beloved carousel bear, it's just part of a very special friendship.
Sometimes a Mighty Girl develops a friendship with a more...unusual object. In Sophie's Squash by Pat Zietlow Miller and illustrated by Anne Wilsdorf (age 3 - 7), a squash from the farmer's market becomes Sophie's constant companion. Sophie even gives her a name, Bernice, despite her parents' gentle efforts to warn her that her friendship has a very particular problem. When their predictions come true, though, and Bernice starts getting decidedly squishy, Sophie comes up with the perfect, unexpected solution to make sure that her friendship with Bernice never really has to end.
Once a Mighty Girl has formed a friendship, it's sure to provide fodder for all sorts of adventures. In Mo Willem's Hooray for Amanda and Her Alligator (age 4 - 8), he tells "6 ½ stories about 2 friends." Things don't always go smoothly — how could Alligator eat Amanda's books?! — but no matter what, they're the best of friends. This funny and sweet look at a friendship with a beloved stuffed animal is sure to get her giggling.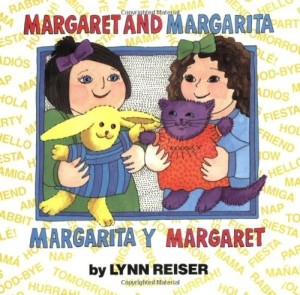 Sometimes a cuddly friend becomes the gateway to making friends with another girl or boy. In Margaret and Margarita / Margarita y Margaret by Lynn Reiser (age 3 - 8), neither English-speaking Margaret nor Spanish-speaking Margarita want to go to the park — there's nobody there to play with! But when they see one another, they recognize a similarity right away: Margarita is holding a stuffed cat, while Margaret carries a stuffed bunny. Soon, the girls are playing side by side with their new friends! This lovely, fully bilingual picture book is a testament to both the love of a favorite toy and the power of children to overcome all obstacles in the search for friendship.
When a Mighty Girl's favorite friend goes missing, it's a very difficult time! Mo Willems tackles this topic in his classic book Knuffle Bunny (age 2 - 6). When Daddy leaves the laundromat without Trixie's beloved Knuffle Bunny, it's a struggle for pre-verbal Trixie to tell Daddy what's wrong! Her cries of "aggle flaggle klabble" don't help, either. Fortunately, once Daddy realizes what's happened, he's able to save the day! This hilarious story will sound familiar to any parent who searched everywhere for precious lost toy.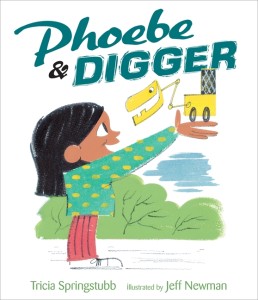 Of course, in a Mighty Girl's mind, such a separation is equally painful for the friend! In Kiki & Coco in Paris, written by Nina Gruener and featuring photographs by Stephanie Rausser (age 3 - 8), Kiki's beloved doll Coco goes missing on a trip to Paris. Poor Coco is terribly worried that she'll never see her girl again! Fortunately, after some adventures in the City of Lights, Kiki and Coco are reunited. The stunning photographs are beautifully displayed in the large, 10 by 13 inch format of this book, and doll aficionados will love the handmade Coco, made by textile artist and doll maker Jess Brown.
Even if a Mighty Girl can speak, knowing what to do about a missing toy can be hard. In Phoebe and Digger by Tricia Springstubb and illustrated by Jeff Newman (age 3 - 7), the arrival of a new baby brother also means the gift of a beautiful new digger for Phoebe. So when Mama is busy taking care of the baby, Phoebe and Digger can do their own thing. But when an older girl at the playground snatches Digger away, what can Phoebe do? Fortunately, the reminder that Mama is still there when Phoebe needs her not only gets Digger back, but also opens Phoebe's heart to the family's new arrival.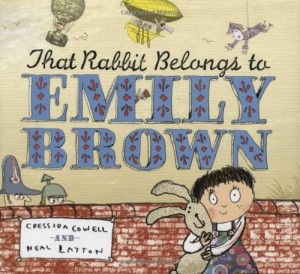 Of course, some Mighty Girls are more than happy to defend their beloved friends! In That Rabbit Belongs to Emily Brown by Cressida Cowell and illustrated by Neal Layton (age 3 - 7), Emily's rabbit, Stanley, is not for sale — not even to Queen Gloriana the Third! But Queen Gloriana isn't used to being denied, and she send commandos in to steal Stanley. Emily isn't going to stand for that, and sets off to confront the queen. Fortunately for Gloriana, Emily is willing to teach her the secret to having a special toy of her own: "Play with him... sleep with him...hold him...and be sure to have lots of adventures."
At some point, your Mighty Girl might have to say goodbye to a beloved blankie or stuffed toy. If your Mighty Girl is facing this difficult separation, you might want to share The Pumpkin Blanket by Deborah Turney Zagwyn (age 3 - 7). Clee adores her quilt, but her father is encouraging her to give up her constant companion. Eventually Clee realizes that she can turn her quilt into a special gift: each square can protect one of the pumpkins in the garden from frost. Later, Clee gets to enjoy twelve flickering jack-o-lanterns as she fingers a little scrap of fabric kept to remember her beloved blankie. While not every Mighty Girl will have to give up her beloved friend, for those who do, this book is a thoughtful, compassionate treatment of this often-unrecognized milestone.
Fantastical Friends: Imaginary (Or Not-So-Imaginary) Friends
Sometimes, your Mighty Girl's special friend isn't a doll or a digger, a squash or a carousel carving... sometimes, you might think it's all in her head! But an imaginary or fantastic friend is just as special as a beloved blankie. These Mighty Girl books celebrate more ephemeral special friends.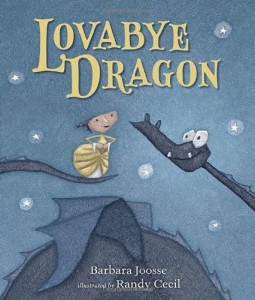 It's a rare princess that dreams of a dragon friend, and a rare dragon who longs for a princess to play with. When the two meet -- as in Lovabye Dragon by Barbara Joosse and illustrated by Randy Cecil (age 3 - 7) -- it's magic! Led to her tower by a trail of silver tears, the Lovabye Dragon takes the princess off on a wonderful day of adventure and play... then back to bed to curl up together for a good night's sleep. It's a lovely story of both the fun and the comfort that comes from a remarkable friend.
An imaginary friend can provide a great way to explore new ways to play. In Zoe and Robot, Let's Pretend by Ryan Sias (age 3 - 8), Zoe stumbles over how to teach a robot to use his imagination. Even after building a "mountain" to "climb", all Robot can see is a pile of pillows. But with a little persistence from Zoe, soon she and Robot are mountaineering the day away. This young reader's graphic novel will sound familiar to any parent who's heard a Mighty Girl coaxing someone into playing a favorite game of pretend.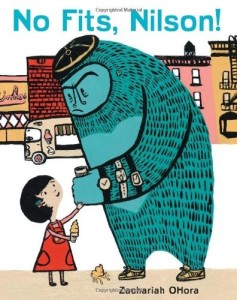 And imaginary friends can help a Mighty Girl work through her emotions, too. In No Fits, Nilson by Zachariah OHora (age 3 - 5), Amelia's imaginary gorilla friend, Nilson, throws enormous fits if he doesn't get what he wants! Amelia practices good techniques for dealing with frustration by distracting him with banana ice cream or her froggy coin purse. Sometimes, though, Amelia also needs a little help handling her own emotions. Kids will be fascinated to hear they're not the only ones who wrestle with their temper, and parents will smile at Amelia's diligent efforts to keep the temper tantrums at bay.
Eventually, Mighty Girls will probably face the most difficult question: is my friend "real"? In Dotty by Erica S. Perl and illustrated by Julia Denos (age 3 - 8), Ida's first day of school reveals that lots of other boys and girls came with special friends, like Dotty, Ida's polka-dotted, horned best friend. But as the year goes on, fewer and fewer of her peers bring their special friends along, and when a classmate teases Ida about Dotty, Ida worries that Dotty isn't welcome at school any more. But Ida's teacher introduces her to a very unexpected special friend... A sweet, reassuring story that shows that starting school doesn't mean leaving your friends behind, Dotty is sure to become a favorite.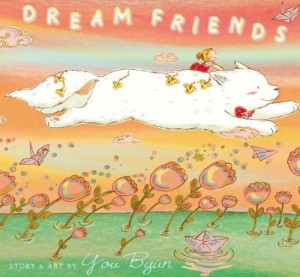 Sometimes a fantastical friend can bring other friends into a Mighty Girl's life. In Dream Friends by You Byun (age 3 - 7), lonely Melody wishes that her special friend could join her in real life — but they can't figure out any way for the dream creature to get there. Fortunately, Melody's dream friend provides just the push she needs to make some daytime friends at the playground, too. Evocative illustrations and a gentle, warm story make this a lovely celebration of friendships, both in dreams and in day-to-day life.
And sometimes, the "imaginary" friend isn't quite so imaginary after all! Ruthie is tired of people saying that her friend isn't real in Kevin Henkes' Jessica (age 3 - 8). She insists that Jessica IS real — Jessica takes the blame for spilled juice, or develops a tummyache just as Ruthie's parents are about to leave her with a babysitter. On Ruthie's first day of school, she insists on taking Jessica with her, much to her parents' dismay. To everyone's pleasant surprise, it turns out that Jessica wasn't so imaginary after all! It's a beautiful story of how the imaginative dreams of children can blend with the so-called "real" world.
So celebrate your Mighty Girl's friendships, whether they're with a doll, a blankie, or something more unexpected! Who knows what she'll learn from this special relationship?
Additional Recommended Resources
Help keep A Mighty Girl growing in the years ahead!
If you discover any books or other resources via this post that you would like to purchase, please use the "Buy at Amazon" link on every A Mighty Girl product page. By doing so, at no added cost to you, you help to support the site and allow us to continue providing you with wonderful girl-empowering resources. Thanks for your support!