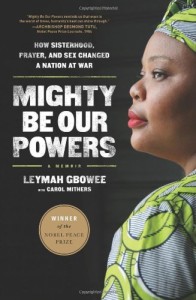 By Katherine Handcock, A Mighty Girl Communications Specialist
Moms can be an incredible source of inspiration, but that doesn't mean they can't use a little inspiration themselves! Stories of the incredible women of past and present aren't just great to share with Mighty Girls: they're also a great gift when you want to honor the place a woman has filled in your life.
If you're looking for a good book as a gift for Mother's Day, we feature a variety of intriguing biographies in our new blog post, including many new releases. These bios tell the stories of a a diverse range of women, from King Peggy, an American secretary who changed the future of an African village, to Nancy Wake, the SOE operative who was the Gestapo's most wanted person in World War II, to 80-year-old world champion triathlete Sister Madonna Bruder, also known as the Iron Nun. The common thread that connects them all, though, is daring and determination. These are definitely Mighty women!
For even more adult biographies which would make excellent gift options, check out the recommendations in our previous blog post Stories of Mighty Women: New Biographies for Adult Readers.

Biographies of Mighty Women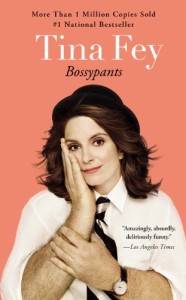 Mighty Be Our Powers: How Sisterhood, Prayer, and Sex Changed A Nation At War by Leymah Gbowee
As a young Liberian woman, Leymah Gbowee saw how civil war often made women suffer most of all. Trapped in an abusive marriage with a young child, it would have been easy for her to give up, but instead, she saw the potential power of ordinary women like her — if they joined together. In 2003, Gbowee coordinated both Christian and Muslim women as they took action by confronting warlords, sitting in public protest, and even holding a sex strike. The Nobel Peace Prize winner writes a dramatic account of her difficult early years, her revelation, and the rise of a committed sisterhood that brought peace to her country.
Bossypants by Tina Fey
Comedian Tina Fey provides some words of wisdom for all the women out there who've been called bossy! In a series of essays, Fey provides a hilarious yet insightful look at her own life — and the pressures in the lives of girls and women around the world. From the struggles of a budding comedian (doing amateur improv in search of a big break) to the unique challenges of life as a celebrity (hateful Internet commenters) to the problems facing every woman (balancing work, family, and their own needs), Fey proves that sometimes, the best thing to do is to put on your bossy pants — and laugh about it.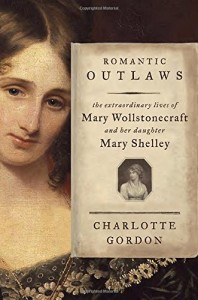 Romantic Outlaws: The Extraordinary Lives of Mary Wollstonecraft and Her Daughter Mary Shelley by Charlotte Gordon
In this unique dual biography, Gordon tells the story of two generations of groundbreaking women of the Romantic era: Mary Wollstonecraft, one of the pioneers of feminism, and the daughter who never met her, Mary Shelley. Although mother and daughter never had the opportunity to speak to one another, they are remarkably alike: each spent her life pushing the boundaries of what was acceptable for her time, both in their written work (Wollstonecraft's A Vindication of the Rights of Women, and Shelley's Frankenstein), and also in their personal, intellectual, and romantic lives. This revealing biography shows how each woman refused to be confined by expectations and claimed her own place in history.
Grace Hopper and the Invention of the Information Age by Kurt W. Beyer
A computing pioneer, honored veteran, and the woman who famously said, "It is much easier to apologize than to get permission," Hopper gets a complex, vibrant, and engaging biography worthy of the woman it chronicles! Beyer captures Hopper's unique position in a male-dominated profession at a time when women were expected to be homemakers, and the combination of rebellious nature and willingness to collaborate that allowed her to make such dramatic strides in computing. For any woman who enjoys using computers to make her life easier, this tribute to the woman who invented new ways of talking to machines is sure to be a hit.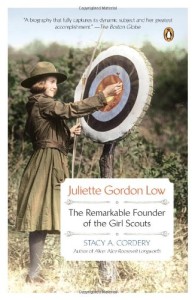 Juliette Gordon Low: The Remarkable Founder of the Girl Scouts by Stacy A. Cordery
Today, the Girl Scouts of America counts 59 million women and girls as current or past members — and it all started with one determined young woman. After struggling to reconcile her adventurous spirit with the expectations of a "proper" lady's behavior as a child, Juliette Gordon Low discovered her purpose when she met Robert Baden-Powell, founder of the Boy Scouts. This intriguing and fascinating biography chronicles Gordon Low's pioneering work to bring the joy of adventure in the outdoors to American girls.
A Mighty Long Way: My Journey to Justice at Little Rock Central High School by Carlotta Walls Lanier with Lisa Frazier Page
On September 25, 1957, 14-year-old Carlotta Walls became one of the "Little Rock Nine", the group of black students who integrated Little Rock Central High despite the anger and violence of the white community. All she and her fellow students wanted was to attend class, but getting there took an intervention from President Dwight Eisenhower and the deployment of the 101st Airborne to escort them safely into the building. In this memoir, Walls Lanier recounts the experience of being a teen forced to risk her own safety for the benefit of her community and the chance to be educated.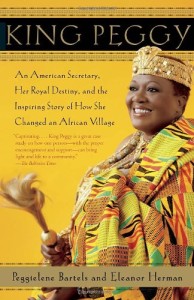 Nancy Wake: SOE's Greatest Heroine by Russell Braddon
From the moment the German army invaded France in World War II, Nancy Wake was part of the resistance movement. By 1943, she was on the Gestapo's most wanted list, nicknamed the White Mouse for how easily she evaded their traps. And when she was forced to flee France for safety in Britain, she immediately joined the British Special Operations Executive's elite group of female agents, soon to be parachuted back into France to lead a 7,000 member branch of the Maquis fighting force. This thrilling true story of one of World War II's most remarkable heroines will top any fictional spy story!
King Peggy: An American Secretary, Her Royal Destiny, and the Inspiring Story of How She Changed an African Village by Peggielene Bartels and Eleanor Herman
Peggy Bartels was a Ghanaian-born woman working the US when she received startling news: upon the death of her uncle, a village king, the elders had determined that she would be the successor. Although initially taken aback, Bartels decided to take on the challenge, splitting her time between the US and the village of Otuam. But upon arriving for her coronation ceremony, she discovered a village with no running water, no doctor, no high school, and deep corruption among officials. Despite the challenges, she rose to the occasion, juggling cultural differences and difficult finances to rejuvenate the village — and bring new hope to both her subjects and herself.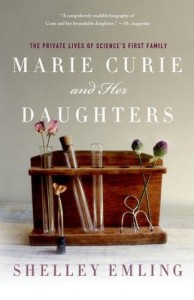 Marie Curie and Her Daughters: The Private Lives of Science's First Family by Shelley Emling
Drawing from personal letters released by Marie Curie's granddaughter, Emling sheds new light on the woman frequently depicted as an introverted and shy scientist — and on the lives of those she loved. Contrary to her meek reputation, Curie challenged stereotypes at every turn, and nowhere is this influence more obvious than in the lives of her daughters: thanks to her encouragement, Irene Curie went on to win her own Nobel Prize while Eve became a foreign correspondent and humanitarian. It's a unique glimpse at the most famous woman in science that shows us all how little we really know about the illustrious Marie Curie.
Portrait of an Artist: A Biography of Georgia O'Keeffe by Laurie Lisle
In this intriguing biography of O'Keeffe, Lisle examines the remarkable career of a woman whose influence on the art world still resounds today. The book follows her from obscurity, to discovery and romance with photographer Alfred Stieglitz, to her long seclusion in the New Mexico desert. Along the way, the reader gains insight into this daring woman's hopes, dreams, and emotions. With careful attention to detail and a sense of reverence for O'Keeffe's creative spirit, Lisle's book celebrates the dazzling and unique painterly vision, and the personal mystique, of one of the most renowned artists in American history.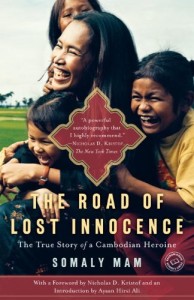 The Road of Lost Innocence: The Story of A Cambodian Heroine by Somaly Mam
Somaly Mam was sold into the sex trade by her grandfather when she was twelve years old, witnessing and experiencing things that no girl should live through. When she escaped in her early twenties, though, she couldn't forget the girls she had left behind, still trapped by human trafficking. She became a leader of the anti-trafficking movement, and her foundation has now rescued over 3,400 sex workers — some as young as five and six years old. This unflinching look at the horrors of the sex trade showcases Mam's courage throughout her life and highlights the ability of one determined woman to make a difference.
The Rebellious Life of Mrs. Rosa Parks by Jeanne Theoharis
The popular picture of Rosa Parks is of a quiet, unassuming woman who suddenly, fatefully, chose not to give up her seat on a segregated bus. The truth, however, is far more interesting: Parks was a dedicated activist who had been active long before the boycott and contributed for decades after it. In this fascinating look at Parks' life, Theoharis explores her politics, activism, and the consequences of her participation in the bus boycott.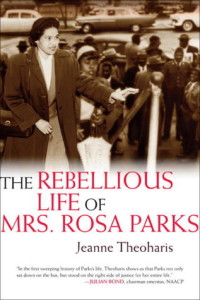 A Train In Winter: An Extraordinary Story of Women, Friendship, and Resistance in Occupied France by Caroline Moorehead
In January of 1943, 230 women of the French Resistance were sent to concentration camps by the occupying German authorities. Moorehead tells the story of how these women, unknown to each other before their capture and ranging from a 16-year-old schoolgirl to a farmer's wife in her sixties, developed an unexpected bond in the midst of horror. Only 49 of the women would return home after the war, but the story of those who survived — and those who didn't — is an inspiring look at the power of courage, defiance, and friendship.
The Hospital By The River: A Story of Hope by Dr. Catherine Hamlin with John Little
When Dr. Catherine Hamlin moved from Australia to Ethiopia, she never dreamed that she would devote her life to one medical condition. That was before she realized how many women suffered from obstetric fistula, an injury of childbirth that's common in places where there is limited medical care. Not only did these women suffer the physical symptoms of their injuries, but they also found themselves ostracized and shamed. In this memoir, Dr. Hamlin tells the story of her work opening the Addis Ababa Fistula Hospital, and its satellite Hamlin Fistula Centers, to provide fistula repairs free of charge. Forty years later, over 40,000 women's lives have been changed forever.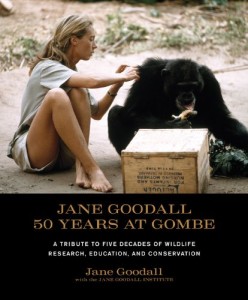 Jane Goodall: 50 Years at Gombe by Jane Goodall
For 50 years, Jane Goodall and her chimps at the Gombe Stream National Park in Tanzania have created new ways of thinking about the Earth — and humans' place in it. This pictorial tribute honors a half century of Goodall's work, both in scientific fields and in environmental advocacy. This anniversary edition includes astonishing photographs of the chimps in their habitats and interacting with researchers, written accounts of major events at Gombe, and information about the many unexpected ways that the research at Gombe has changed the world for the better.
Beatrix Potter's Gardening Life: The Plants and Places that Inspired the Classic Children's Tales by Marta McDowell
More than 150 million copies of Beatrix Potter's books have been sold around the world, and a big part of the charm of her stories is the world full of gardens and wildflowers in which her characters live. This book looks at Potter's life through the lens of the natural world she loved, and explores how she developed her passion for gardening and how that passion came through in her work. In addition to the conventional biographical information, McDowell includes a year in the life of Potter's garden and a traveler's guide to finding where Potter's gardens still grow. It's a unique look at this beloved children's author.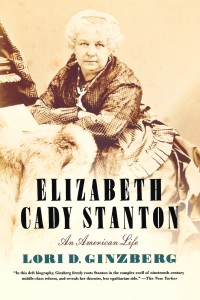 Elizabeth Cady Stanton: An American Life by Lori D. Ginzberg
This detailed biography provides a nuanced look at the woman whose ideas about women's rights — to seek education, to own property, to divorce, and above all, to vote — are now commonplace. Ginzberg doesn't shy away from some of the difficult points about Stanton, such as her elitist views on race and intelligence, but still captures the significance of Stanton's determination to extend America's culture of individual rights and freedoms to the female sex. It's a compelling look at one of the most important figures in the US Suffrage Movement who helped transform the country for the better.
Monique and the Mango Rains: Two Years with a Midwife in Mali by Kris Holloway
This book tells the remarkable story of accidental midwife Monique Dembele through the eyes of a friend and admirer. Kris Holloway, a Peace Corps volunteer in Mali, met Dembele when she watched her first village delivery, performed with no electricity, running water, or doctor. For two years, Holloway watched Dembele fight for women's rights: for freedom from female genital mutilation, for access to birth control, and for their economic independence. This moving story highlights the tragedies that come with lack of maternal care and the optimism of those working to ensure every woman has a voice.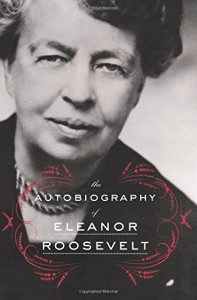 On A Farther Shore: The Life and Legacy of Rachel Carson, Author of Silent Spring by William Souder
Before Silent Spring, Rachel Carson was a little-known biologist who had written three books about the beauties of the ocean; after it, she was at the forefront of the newborn environmental movement. In this carefully researched biography, Souder explores how a shy woman with a love for nature became a rallying point for conservationists in the US and around the world. His depiction also captures the attacks on her credibility from the chemicals industry and the sacrifices she had to make to continue to get her message out. Her story is sure to inspire any woman with a passion for conservation.
For more stories about Carson and the other women scientists she inspired, check out another recent release Rachel Carson and Her Sisters: Extraordinary Women who have Shaped America's Environment by Dr. Robert K. Musill.
The Autobiography of Eleanor Roosevelt by Eleanor Roosevelt
In her own words, this outspoken humanitarian and First Lady tells the story of her life, from a childhood with one of New York's most influential families to life as a political wife, to her final emergence as an individual of power and influence all her own. With a unique voice, Roosevelt tells her story — and, at the same time, captures the dramatic shift around her, as America moved from the Gilded Age to the Depression to World War II and to the Cold War. It's an engrossing look at a passionate and determined woman of the twentieth century.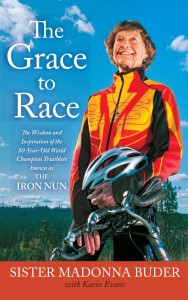 The Grace to Race: The Wisdom and Inspiration of the 80-Year-Old World Champion Triathlete Known as the Iron Nun by Sister Madonna Buder
She has run over 340 triathlons — starting when she was in her forties — and she doesn't plan to stop any time soon! Sister Madonna Buder is popularly known as the Iron Nun, and she's making people rethink their assumptions about athletics and seniors. In this autobiography, Sister Madonna writes about her desire to devote her life to God as a nun, and then the new pursuit she discovered decades later when she took up the triathlon. Her groundbreaking athletic career has required the creation of new categories — who could have predicted a need for an 80 - 84 age group for the Ironman triathlon? — but her story of spiritual growth through pushing her physical limits is sure to inspire.
Dust Tracks On A Road: An Autobiography by Zora Neale Hurston
From her impoverished childhood in the rural South, Hurston rose to become one of the most acclaimed intellectuals of the Harlem Renaissance. In this funny and poignant autobiography, the folklorist, anthropologist, and author tells her life's story with literary flavor, but also with a sense of personal connection that will delight any fan. It was first published in 1942; this new edition adds a forward by Maya Angelou, an extended bio by Valerie Boyd, and an appendix featuring contemporary reviews of the book's original publication. For anyone who has been touched by Hurston's work, this book is both illuminating and delightful.
Additional Recommended Resources
Help keep A Mighty Girl growing in the years ahead!
If you discover any books or other resources via this post that you would like to purchase, please use the "Buy at Amazon" link on every A Mighty Girl product page. By doing so, at no added cost to you, you help to support the site and allow us to continue providing you with wonderful girl-empowering resources. Thanks for your support!