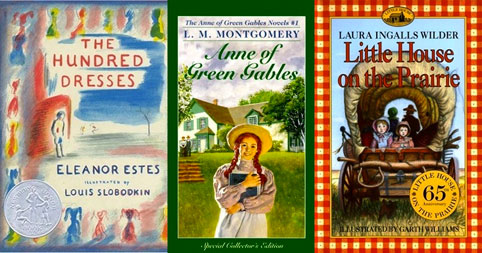 By Katherine Handcock, A Mighty Girl Communications Specialist
While there are dozens of great new Mighty Girl books getting published every year, there are also many girl-empowering stories that have been passed down for generations! Times may have changed, but these classic characters still speak to the girls of today just as they did to their grandmothers.
With that in mind, we're showcasing our favorite classic Mighty Girl stories. These are books that you're likely to remember from your own childhood — in fact, you may have even been first introduced to them because an adult you know loved them as as child!
Of course, there are so many of these classic stories that it was hard to narrow down our list, so with that in mind, we've split our list of favorites into two parts. In this post, we're highlighting our twenty favorite stories from 1950 and earlier and we follow-up with a selection of our favorite modern classics in our post Beloved Books, Part 2: Twenty Mighty Girl Modern Classics.
The classic stories featured below have already been passed down through multiple generations — now is a great time to introduce them to a new generation of Mighty Girls!
Classic Mighty Girl Stories
In a Catholic boarding school in Paris live "twelve little girls in two straight lines" — and Madeline, the smallest of them, is the one with the biggest personality. Madeline is brave enough to sniff at mice, wave off the tiger at the zoo, and handle an emergency trip to the hospital in the middle of the night. After all, now she has a brand new appendectomy scar as proof of her adventures! This Caldecott Honor book is the first of Madeline's exciting adventures.
Fans of Madeline will want to check out Mad About Madeline, a collection of all six Madeline stories plus special behind-the-scenes looks at Bemelmans' family and creation of this beloved character. To view more Madeline books and other Madeline-related items, visit our Madeline Collection.
Additional Recommended Resources