Whether they challenged racial segregation or broke new ground for women in sports, these Canadian women trailblazers are truly a reason to be proud.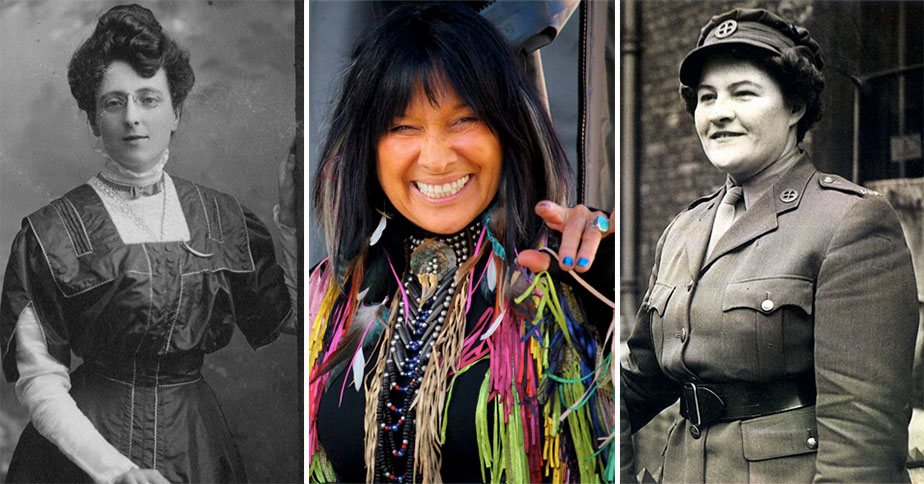 Happy Canada Day! Canada has come a long way since the Dominion of Canada was formed 156 years ago. It's gone from the four original provinces to ten provinces and three territories that truly fulfill the national motto, "From sea to shining sea." A diverse nation of peoples from all over the world, Canada is looking towards a bright future.
And unsurprisingly, throughout Canada's history, brave women have been there to leave their mark. From the earliest colonial settlements to today, women have helped shape the history and culture of Canada. To celebrate Canada Day, A Mighty Girl is paying tribute to twelve of these amazing women. From activists to scientists, authors to engineers, and athletes to doctors, these women have shown that Canadian pride is universal.
So let's take a trip through Canada's past and present to recognize these twelve women who have helped make this country a place so many people are proud to call home.
Canadian Women Trailblazers
Jeanne Mance, 1606-1673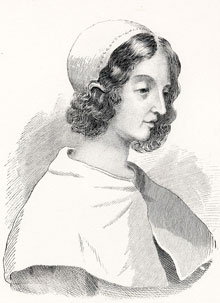 Even in the days of the French colonies, women were there to make their mark. Jeanne Mance, a French nurse and New France settler, was one of the founders of the city of Montreal. She knew that this new city would need a hospital, so in 1645, she founded l'Hotel-Dieu de Montreal, where she provided most care personally. She returned to France twice to raise more funds for the hospital, and the second time she also recruited three sisters from les Religieuses hospitalieres de Saint-Joseph, a religious order dedicated to serving the sick. When she died in 1673, she was buried on the grounds of the hospital that she created, and, while l'Hotel-Dieu de Montreal was moved in 1861, it is still one of three principal hospitals in Montreal.
Jennie Trout, 1841-1921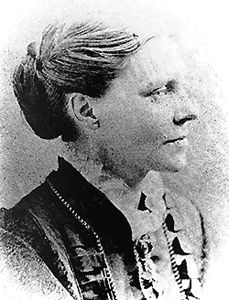 Jennie Trout, motivated by her own experiences living with illness, decided after being married that she wanted to become a doctor — a revolutionary idea, since at that point no women were licensed to practice medicine in Canada. She and Emily Stowe were the first women admitted into the Toronto School of Medicine, but they received demeaning treatment from both students and teachers. Trout eventually transferred to the Women's Medical College in Pennsylvania, where she received her M.D. in 1875, making her the first licensed female physician in Canada. She opened the Therapeutic and Electrical Institute in Toronto, treating women and also offering a free dispensary for the poor; she was also instrumental in establishing a medical school for women in Queen's College, Kingston, Ontario. Trout's experiences at the Toronto School of Medicine were chronicled in a Heritage Minute TV spot by the Institut Historica Dominion Institute.
Carrie Derick, 1862-1941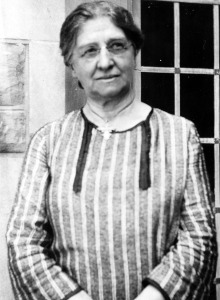 Carrie Derick began teaching at the young age of 15 — and rose to become the founder of McGill University's genetics department! Derick was born in Canada East (now Quebec) and graduated at the top of her class from McGill in 1890. She later attended the University of Bonn in Germany, where she completed the research for a PhD but was not awarded the degree, since the university did not give doctorates to women. She was then hired by McGill as an assistant professor — making one-third the salary of her male peers. Although she continued to face discrimination because of her gender, her scientific innovation spoke for itself, and her Evolution and Genetics course was the first of its kind in Canada. When Derick retired, McGill made her the first female professor emeritus in Canada. She was a vocal advocate for women's equality, saying women would rise to any challenge if given the opportunity: "We have come to the time when women's capacity to do anything well ceases to surprise," she said. "It is taken as a matter of course."
Emily Murphy, 1868 - 1933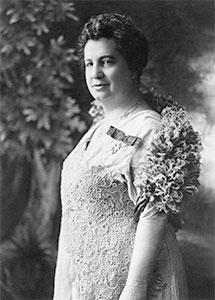 Thanks to Emily Murphy, women in Canada were officially declared "persons" under the law in 1929! Murphy became an activist at the age of 40, when she began fighting for women's property rights in Alberta. She was appointed as a magistrate in 1916, the first woman magistrate in both Canada and the British Empire. But after her first case, the prisoner's lawyer appealed her conviction, saying that the judgement was invalid because women were not legally persons. That, plus the question of whether women could be appointed as senators, resulted in her recruiting four other women's rights activists to take the question first to the Supreme Court of Canada, then to Britain's Privy Council. They were called the "Famous Five," and their 1929 victory in the Persons Case was a major step for women's rights. Murphy didn't live to fulfill her dream of becoming a senator, but in 2009, she and the rest of the Famous Five were named Canada's first honorary senators.
Nellie McClung, 1873-1951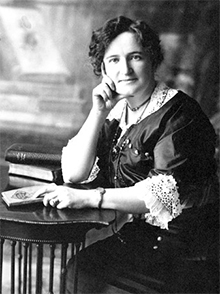 "Never retract, never explain, never apologize — get the thing done and let them howl!" These words sum up the verve and determination of this politician and social activist. A devoted feminist, Nellie McClung was instrumental in making Manitoba was the first province to give women the right to vote and run for public office. She also fought for a wide variety of social causes, including medical care for children, women's property rights, factory safety, and many more. McClung was also a member of Emily Murphy's Famous Five, all of whom were named honorary senators in 2009. Her devotion to changing the sexist laws is summed up in her famous comment about the need for equitable divorce laws: "Why are pencils equipped with erasers if not to correct mistakes?"
Lucy Maud Montgomery, 1874-1942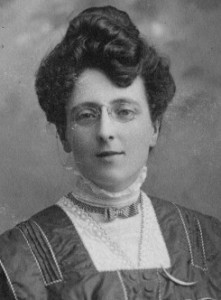 Lucy Maud Montgomery's beloved Avonlea books, featuring Mighty Girl Anne of Green Gables, are just one part of her literary work, which encompasses 20 novels and over 500 short stories and poems, as well as her personal diaries and letters. She began her professional writing career in 1897 while working as a teacher — a job she had taken to allow herself time to write. Between 1897 and 1907, she published over 100 stories. Anne of Green Gables was originally published in 1908, and was an immediate success, both in Canada and abroad. Montgomery was invested in the Order of the British Empire in 1935, and her writings, mostly set in her home of Prince Edward Island, continue to draw new readers — and new visitors to that beautiful province. If you're a fan of Montgomery and Anne, make sure to visit our Anne of Green Gables Collection.
Elsie MacGill, 1905-1980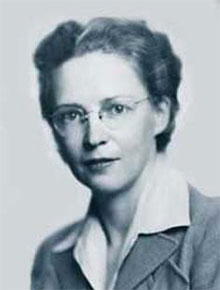 Daughter of Helen Gregory MacGill, British Columbia's first woman judge, Elsie MacGill became the first Canadian woman to receive a degree in aeronautical engineering in 1927, and the first woman in North America (and possibly the world) to receive a Master's degree in that subject in 1929. By 1938, she was the Chief Aeronautical Engineer at Canadian Car and Foundry, the first woman in the world to hold such a position. When CC&F was selected to build Hurricane aircraft for Britain's Royal Air Force, her work perfected the design and ensured fast production for the war effort. Her role in the production of this plane made her famous, and she was nicknamed "Queen of the Hurricanes." MacGill also a member of the Ontario Status of Women Committee, and for her work there she received the Order of Canada in 1971.
Pitseolak Ashoona, 1907-1983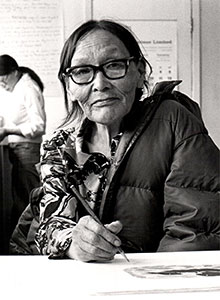 Pitseolak Ashoona began creating art in the last two decades of her life — and helped found a modern form of Inuit art! She was one of the last generation of Inuit raised in a traditional nomadic hunting lifestyle, but after her husband, Ashoona, died in the early 1940s, Pitseolak made an unusual choice for an Inuit widow and did not remarry. An arts and crafts program in Cape Dorset introduced her to drawing and printmaking in the 1960s; her captivating artwork depicted "the things we did long ago before there were many white men," and her work became enormously popular. Fortunately, she was also prolific, creating over 7,000 drawings and prints during her career! Pitseolak was named to the Royal Academy of the Arts in 1974, and received the Order of Canada in 1977. "I know I have had an unusual life, being born in a skin tent and living to hear on the radio that two men have landed on the moon," she said. "I am going to keep on [making prints] until they tell me to stop... If I can, I'll make them even after I'm dead."
Hide Hyodo Shimizu, 1908-1999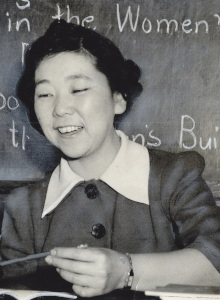 When the government of Canada forced Canadians of Japanese ancestry into internment camps, Hide Hyodo Shimizu ensured their children still had the chance to go to school. Shimizu, who was born in Vancouver, British Columbia, was one of the first Nisei, Canadian-born children of Japanese immigrants, to receive a teacher's certificate. Shimizu was a vocal advocate for enfranchisement of Asian immigrants and their Canadian-born children. After the attack on Pearl Harbor, when Canada detained citizens of Japanese ancestry in camps, Shimizu recruited 120 Japanese-Canadians — many still students themselves — and trained them to teach. Thanks to her work, 3,000 children were able to continue their studies. In 1982, Shimizu was awarded the Order of Canada, and she challenged Canadians to keep telling these difficult parts of their country's history: "I am a Christian woman, so I have forgiven, but it is very difficult to forget."
Viola Desmond, 1914-1965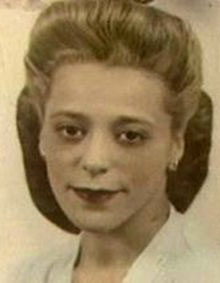 Viola Desmond, a black Nova Scotian woman, was a successful business owner when she bought a movie ticket at the Roseland Theatre in New Glasgow, NS in 1946. After sitting down, she was told the main floor was "whites only" and her less expensive ticket was only good for the balcony. Desmond offered to pay the difference, and when her offer was declined, she refused to move. Desmond was forcibly removed from the theater and charged — with tax evasion, because of the one-cent difference in taxes between the two tickets. She was fined $20 plus $6 in court costs, and through all her appeals, the courts refused to acknowledge the racist seating policy. Desmond's case is now considered one of many significant civil-rights cases of the mid-20th century, and in 2010 Lieutenant Governor Mayann Francis granted Desmond Canada's first posthumous pardon.
Joan Bamford Fletcher, 1918-1979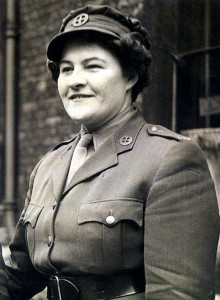 At the end of WWII, 2,000 Dutch civilian captives from a Japanese prison camp in Sumatra marched to freedom — with Joan Bamford Fletcher in the lead! When the war broke out, Fletcher traveled to England and joined the first aid nursing Yeomanry, an all-women volunteer uniformed organization, where she worked as a driver for the exiled Polish army. In 1945, she was sent to help move prisoners of war to safety, which required traveling through territory patrolled by hostile members of the Indonesian independence movement. To do so, she realized she would need help from the surrendered (but still armed) Japanese soldiers. As she reported, she simply marched into the local army detachment, spoke to the officer in charge, and left with trucks and a detachment of 70 soldiers for protection. Her feat captured the imagination of media, and she was named a Member of the Most Excellent Order of the British Empire — and the captain of the Japanese soldiers so impressed by her that he gave her a 300-year-old samurai sword belonging to his family.
Margaret Atwood, b. 1939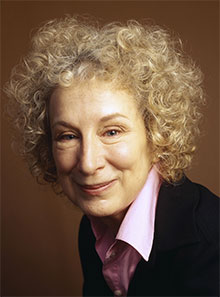 Margaret Atwood, a poet, novelist, essayist, and literary critic, is one of the most-honored authors of fiction alive: she is the recipient of over 55 awards both in Canada and internationally. Atwood started writing at the age of 6, and by 16, she knew that she wanted to write professionally. Several of her books, including 1969's The Edible Woman and 1985's The Handmaid's Tale, feature female characters that are dominated by a patriarchy, although Atwood has said that she doesn't consider herself a feminist author. An environmentalist, Atwood campaigns for greener living through her writing (both fiction and non-fiction) and politically; she even invented a device called the LongPen that allows authors to speak via Internet chat, then sign books at a distance, so that authors can interact with fans without expending fuel for book tours.
Buffy Sainte-Marie, b. 1941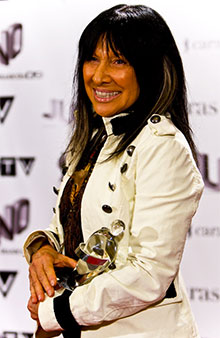 Buffy Sainte-Marie, a Cree singer-songwriter, artist, educator, and activist, began her performing career in the mid-1960s; she quickly became known as a gifted songwriter, and her songs have been covered by diverse artists, including Elvis Presley, Janis Joplin, Neil Diamond, and Barbra Streisand. Her protest song Universal Soldier famously became an anthem for the anti-Vietnam-war movement. Sainte-Marie has worked throughout her life to teach people about indigenous cultures; she appeared many times on Sesame Street, and her Cradleboard Teaching Project hopes to improve the self-identity of Native children by giving them — and their fellow students — enriching and accurate information about Native people. Sainte-Marie has received many awards and honors, including a 1981 Academy Award for Best Song for Up Where We Belong; she is also an officer in the Order of Canada, and has a star in Canada's Walk of Fame. And she is still making music today; her most recent album, Power in the Blood, received the 2015 Polaris Prize.
Roberta Bondar, b. 1945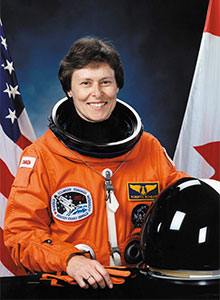 Roberta Bondar is best known as Canada's first woman in space after a 1992 mission on board the shuttle Discovery. However, her accomplishments go far beyond 8 days spent in space! Bondar holds an extensive array of degrees, including the neuroscience and medical degrees that lead to her selection by NASA. After her shuttle flight, Bondar stayed with NASA as their head of space medicine for more than a decade; in that role, she lead an international team in studying data from astronauts returning from missions, striving to better understand how the body recovers from time spent in Space. She also founded a non-profit, The Roberta Bondar Foundation, in 2009; the Foundation is dedicated to "cultivating in all ages a sense of awe, respect and appreciation for other life forms that share our planet....through the fusion of art and science." In 2011, Bondar received a star on Canada's Walk of Fame, becoming the first astronaut to receive that honor.
Hayley Wickenheiser, b. 1978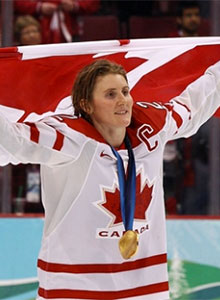 Fans of Olympic hockey will recognize Hayley Wickenheiser: she has represented Canada five times, bringing home four gold medals and one silver. She also represented Canada at the 2000 Summer Olympic Games on the women's softball team. Wickenheiser started playing hockey in Saskatchewan when she was five, and was named to the national women's hockey team in 1994 at fifteen. She played with them in multiple World Championships, earning spots on that tournament's All-Star team four times, and continued on the team after women's hockey joined the Olympics in 1998. Wickenheiser is the first woman to score a goal playing professional hockey and, in the EA Sports video game NHL 13, she became one of the first female characters in EA's NHL games. She has sought to give back to people in her community through organizations like JumpStart, KidSport, Project North, Right to Play, Ovarian Cancer Canada, and more. Wickenheiser retired from professional hockey in 2017, but she continues to be a great role model for girls breaking new ground in sport, both in Canada and around the world, telling them: "People would say, 'Girls don't play hockey. Girls don't skate.' I would say, 'Watch this.'"
Additional Recommended Resources