Non-profit organizations founded by girls and women that are changing the world!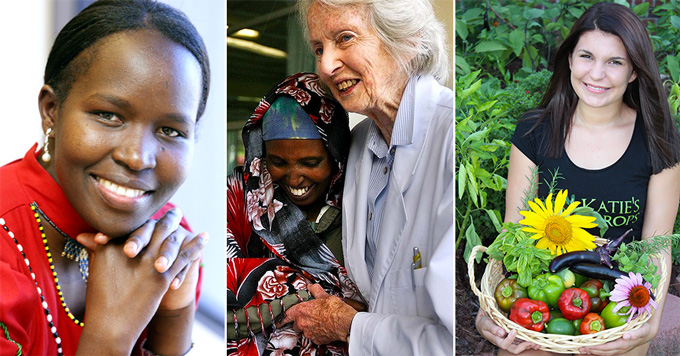 After the rush of Black Friday and Cyber Monday shopping, it's time to take a moment and give back! For the sixth year, people are celebrating Giving Tuesday, a day dedicated to donating money, time, and talent to charitable organizations around the world. By bringing together supporters from countries across the globe with organizations making a difference, Giving Tuesday provides a chance to amplify the small donations that each of us can make into big change!
To celebrate this day of giving at A Mighty Girl, we're highlighting ten incredible grassroots organizations founded by girls and women that we hope you'll consider supporting on this day and throughout the year. From helping orphans in Nepal to providing solar power for obstetricians in developing countries to growing healthy vegetables for people in need in the United States, these groups are making a real difference both locally and globally. Your donations can help magnify the efforts of these inspiring girls and women and ensure that their life-changing work reaches even further!
For stories to encourage your own children's interest in making a difference, check out our blog post Making an Impact: 25 Mighty Girl Books About Charity and Community Service.