A Mighty Girl's top picks of books for children and teens about girls' summertime adventures, growth, and discovery!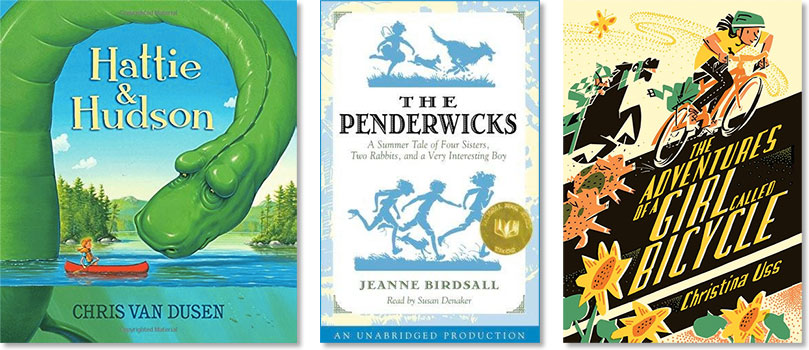 Many kids think of summer as a break — school is out and they're free to do what they please! But summer is a time of growth for kids! Whether they're enjoying classic summer experiences like a long hike, a day at the beach, or a camping trip, when kids have the time and opportunity to explore and adventure, they're often working harder than ever: discovering new talents and interests, handling unexpected challenges, and learning more about themselves than they'd ever thought possible.

In this blog post, we're sharing our favorite stories for children and teens that celebrate the joys and growth that comes with summer. These Mighty Girls take on all the adventures of summer — some with gusto and some with hesitation — and come out stronger, braver, and more confident. Sometimes, they even manage to bring much-needed growth and change to their families as well. One thing is certain: whatever they're doing with their summer, it's a summer to remember.
Mighty Girl Books About Summer Adventures
Stella and her little brother Sam are off for a day at the beach! Exuberant Stella is excited, but Sam, who's never been there before, is nervous So he tries to avoid the possibility of going for a swim with endless questions: does a sea horse gallop? What are starfish? Stella is full of imaginative replies, including telling Sam you can ride a sea horse bareback and that starfish are shooting stars that fell in love with the sea. In the end, her creativity and excitement win Sam over, and soon both siblings are happily floating in the waves. Fans of this book can also check out Stella and Sam's forest adventure in Stella, Fairy of the Forest.
Additional Recommended Resources