"This type of bullying is marked by crimes of omission... yet the pain, humiliation, and isolation are unmistakable."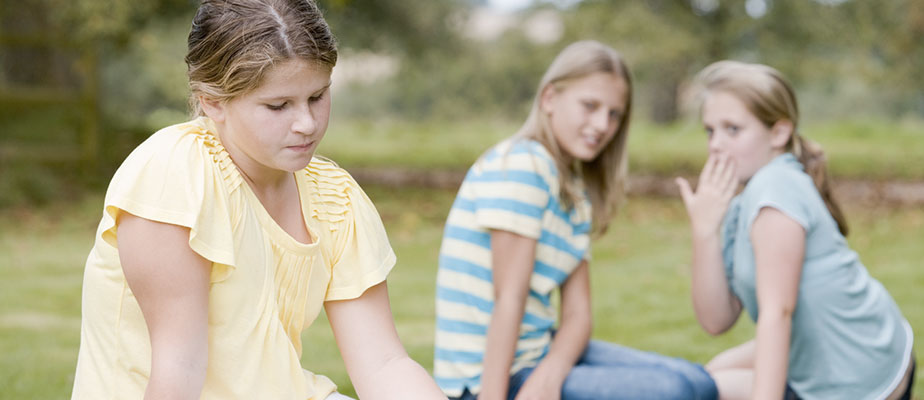 The world of friendship and social status can be a challenging one for girls. Bullying prevention expert Signe Whitson observes that "adults often struggle with the question of, 'Should I intervene in a child's friendship problems?'" However, she asserts, "Kids need adult support and insights when it comes to navigating the choppy waters of friendship, disguised as a weapon." In an insightful Psychology Today article, Whitson, a child and adolescent therapist, provides tips for parents who want to help their girls through friendship conflicts and teach them how to find good friends.
Using friendship and social status for manipulation is called relational aggression, and Whitson says the first trick is helping kids recognize it when they see it. "This type of bullying is marked by crimes of omission that make it very hard for girls to put their finger on what they are experiencing in their friendships — yet the pain, humiliation, and isolation are unmistakable," she points out. According to Whitson, some of the common bullying behaviors that parents should make girls aware of include: excluding someone from parties and play dates; mocking, teasing, or saying something mean but following it with "just joking"; starting rumors and gossip in person, online, or by cell phone; and threatening to take away friendship if someone doesn't toe the line. By teaching kids that these actions are unacceptable, girls can "make a conscious choice to move away from friends who use these behaviors."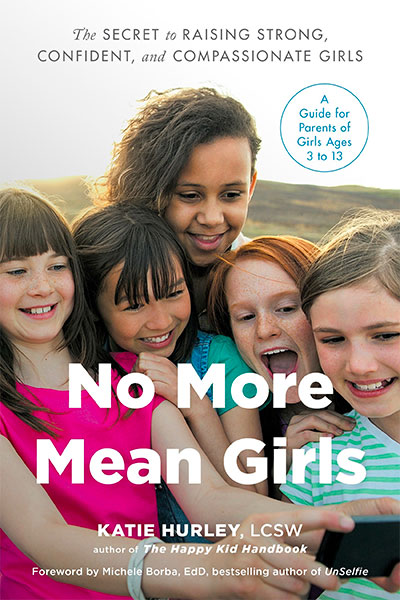 Girls also need to know that it's okay to be angry — but they need to express that anger appropriately. "Anger is a normal, natural, human emotion," Whitson asserts, "yet many girls, from a very early age, are bombarded with the message that anger = bad... [which] makes it difficult for young girls to stop and say, 'Hey. I don't like the way you are treating me right now.'" Parents who "teach their children how to be angry effectively — by role modeling assertive communication skills and by accepting anger when it is respectfully expressed — fortify girls with the confidence to walk away from toxic friendships."  Moreover, by teaching your Mighty Girl how to show her strength — even by using simple phrases such as 'Knock it off,' or 'Tell me when you get to the funny part' — she will learn how to send a "simple, powerful signal that [she] will not allow herself to be treated poorly."
At the same time, parents need to provide a sounding board for their kids when they are struggling with a friendship — and, if necessary, a shoulder to cry on. "Kids need to have a safe place to be vulnerable — to vent, to talk about their friendship frustrations, and even to cry," Whitson argues. "Parents, relatives, teachers, counselors, and other caring adults are ideally suited to provide this safe place.... No child should have to find her way through painful conflict alone." Make sure she knows that she can talk about anything with you, even — or especially — if she's not sure how to act on her feelings, Whitson says: "I am all about teaching young people that it is okay to feel sad, or hurt, or angry, and that it is a good thing to talk about their emotions with others."
Most importantly, Whitson says, teach girls what a good friendship looks like. "When kids understand how a healthy friendship should look and feel, they are best equipped to extricate themselves from friendships that are toxic and damaging," she argues. She encourages parents to have an ongoing discussion about what makes a good friend, going beyond obvious factors like common interests to address whether a friend "helps me when I need it... [and] stands up for me" and  "uses words to tell me how she feels... [and] cares about my opinions and feelings." When parents teach their daughter what good friendship feels like, Whitson asserts, they give a gift that will last her whole life: "Fostering discussions and careful consideration of the values involved in making and maintaining healthy friendships is one of the most important things adults can do to help girls choose friendships wisely."
Books for Kids and Parents About Friendships And Bullying
In this book — one of a unique trilogy that shows bullying from the perspectives of bully, bullied, and bystander — popular girl Sam teases Luisa for everything from answering questions in math class to wearing polka-dot boots. Jayla initially joins in, but eventually refuses to participate any longer and befriends Luisa, helping her rebuild her confidence. In combination with the other two books — Dare!, in which Jayla recounts her fears about becoming Sam's target (as she has been in the past), and Tough!, in which Sam learns empathy and rethinks her treatment of others, this book creates a nuanced look at the emotions around bullying incidents.