"This weird idea that women maybe can't open movies or are not important to storytelling or the female story is not high art, it's bogus."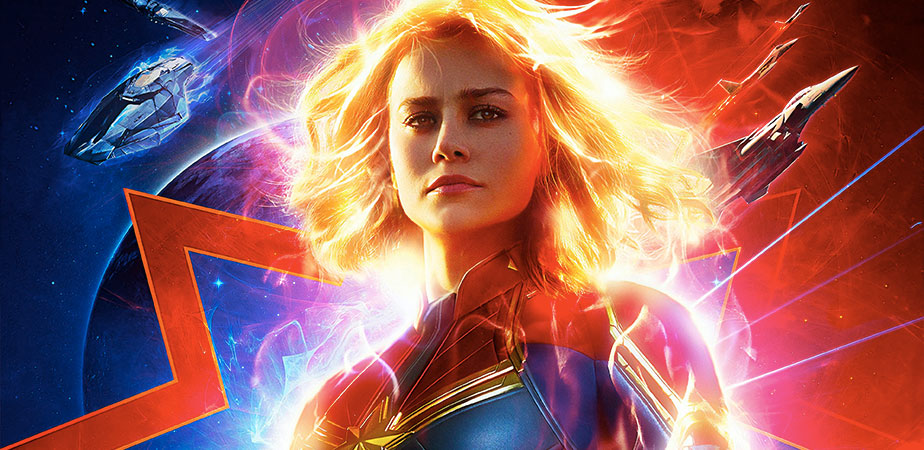 Captain Marvel soared past $1 billion global box office sales this month! As of April 12 — a little over one month after its release — the film had earned $380 million domestically and $664 million internationally. Only 37 other films in history have earned at least $1 billion and Captain Marvel marks the first time that a female superhero has driven this level of ticket sales. The movie's success is one more reminder that, contrary to commonly-held attitudes, female-led films do draw in viewers. "A lot of times in our business there is a lot of bias disguising itself as knowledge," observes Christy Haubegger, an agent with the Creative Artists Agency and part of a research team that conducted a recent study that found female-led films have higher box office returns at every production budget level. "The perception that it's not good business to have female leads is not true.... They're a marketing asset."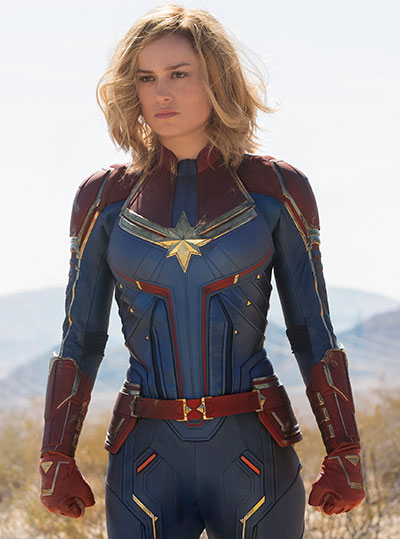 Captain Marvel is the first Marvel Cinematic Universe movie to feature a female solo lead. In the film, which is set in the 1990s, a spacefaring warrior known as Vers with no memory of her past ends up on Earth, and realizes that it may be her planet of origin. As she learns more about her life as Carol Danvers, the female test pilot who supposedly died in an accident with a high-tech plane six years before, she also discovers that the alien race who took her in may not be telling her the truth about either the enemies they're fighting or her own capabilities. The film's themes of perseverance and discovering your own power have spoken to a wide audience, many of whom are looking forward to the character's return in this month's Avengers: Endgame. However, the character is particularly meaningful for girls and women, who rarely see themselves as the heroic lead of a superhero film.
Despite the precedent set by the success of the Wonder Woman live action movie, Captain Marvel was beset by skepticism early on. The movie website Rotten Tomatoes even had to change its policies to prevent review comments before a film's release after Captain Marvel's rating hit a low of 27% prior to opening day due to online trolls attempting to sabotage its success. Despite it all, the film had a global $455 million gross on its opening weekend, and ticket sales have remained strong. As a result, another record has also been smashed: co-director Anna Boden has become the first woman to direct a live-action movie that grossed over $1 billion. And, unlike after the release of the 2015 hit film Star Wars: The Force Awakens, where the absence of the film's female star from merchandise led to a fan-led 'Where's Rey' campaign, Captain Marvel is well-represented in many film-related toys, books, and clothing.
Actress Brie Larson, who plays Captain Marvel, spoke this week about the significance of the film's record-breaking performance: "This weird idea that women maybe can't open movies or are not important to storytelling or the female story is not high art, it's bogus. I don't want to for a second buy into it... I'm very grateful to have broken this glass ceiling of normalizing the concept that women can also make a billion dollars. I don't know why that was so hard to comprehend in the first place." Kelly Sue DeConnick, whose the comic writer whose 2012 graphic novel reimagining of the character heavily influenced the movie, added that to her the film's success is a reminder that "a hero is a hero, [There's] nothing inherently masculine about heroism." And, most importantly, she asserted, "I'm thrilled for the doors this will open and for the little girls who will see themselves as protagonists in adventure tales."
Captain Marvel Books, Toys, & Clothing
Captain Carol Danvers — AKA Captain Marvel — springs onto your bookshelf in this exciting Little Golden Book all about the out-of-this world superhero! In the classic Little Golden Book format, kids will learn about Captain Marvel's past, her powers, and her allies — including her space cat companion. It's the perfect choice to introduce young superhero fans to this daring hero!
Buy:
The Book Depository
(Unavailable)