The Nazis had a 5 million-franc bounty on the head of the spy known as the "White Mouse."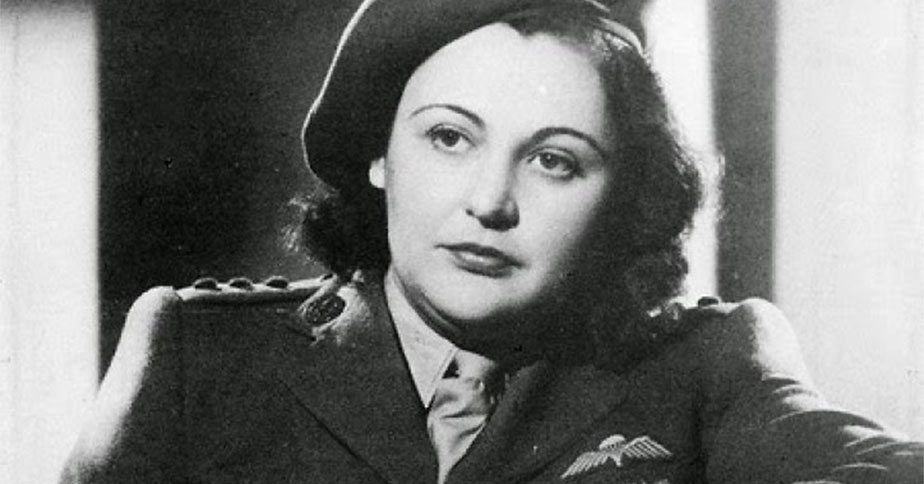 In 1943, Nazi authorities were on the hunt for a spy they had nicknamed the "White Mouse" because of her ability to evade their capture, no matter what trap they set. The Gestapo had declared her their most wanted person, and placed a 5 million-franc bounty on her head. Their quarry was Nancy Wake, one of Britain's Special Operations Executive's most capable secret agents. Famous for her fearlessness, Wake would continue to evade her pursuers for the rest of the war, at one point even hurling herself from a train window to escape capture, and eventually become one of the Allies' most decorated servicewomen of World War II.
Born in New Zealand on August 30, 1912, Wake grew up in Australia but ran away from home at the age of 16 to become a nurse. She used an inheritance from an aunt to travel to New York, then to London where she trained herself as a journalist. Her next stop was Paris, where she worked for a variety of news outlets during the 1930s. As a European correspondent, she witnessed "roving Nazi gangs randomly beating Jewish men and women in the streets" in Vienna. She and her husband, Henri Fiocca, were living in Marseille when Germany invaded France, trapping them in the country. Undaunted, Wake became a courier for the French Resistance and helped stranded British military personnel escape capture and return to the UK.  Her network was so efficient that the Gestapo placed her on their most wanted list with a huge bounty on her head.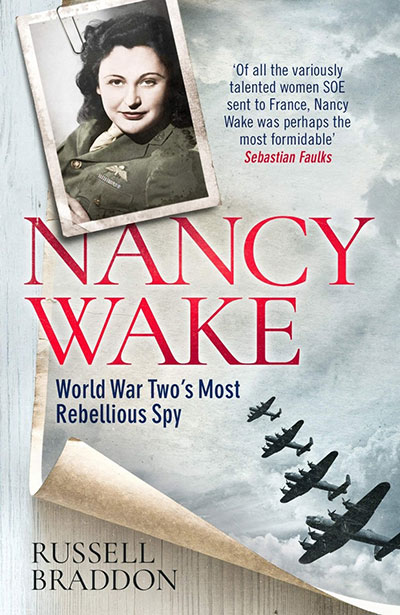 When the local resistance network was betrayed in 1943, Wake fled Marseille; her husband remained behind to settle the family business and was captured and executed by the Gestapo after he refused to disclose her location. Wake later told The Australian how easy it was to get past German patrols as she traveled through France: "A little powder and a little drink on the way, and I'd pass their posts and wink and say, 'Do you want to search me?'" She was arrested in Toulouse, but was released four days later because the Gestapo didn't realize her true identity. From Toulouse, she tried to escape numerous times into neutral Spain, but each of these attempts were thwarted by German patrols. Finally, on her seventh attempt, Wake was able to cross into Spain while buried in the back of a coal truck.
From Spain, Wake made her way to Britain, where she was recruited by the Special Operations Executive, the British organization dedicated to conducting espionage and aiding resistance movements in Nazi-occupied territory. Wake distinguished herself in training, and reports noted that she was "a very good and fast shot." She parachuted back into France in April 1944, less than a year after her daring escape. Wake's instructions were to help the Resistance prepare to assist the Allied invasion, and she dedicated herself to building up various resistance groups into a cohesive fighting force. With her leadership, this group of 7,500 French Resistance guerrilla fighters assaulted factories and communications stations and, in one encounter, successfully defeated over 22,000 German soldiers sent to wipe them out.
After the war, Wake was honored by Australia, France, Great Britain, and the U.S. for her service. She continued to work as an intelligence officer and also tried her hand at politics. Before she passed away in London in 2011 at the age of 98, she published her autobiography, The White Mouse, and saw her story featured in several TV shows and movies, including a 1987 made for TV movie called Nancy Wake. She scoffed at her portrayal in that film, however, which showed her cooking breakfast and getting romantically involved with another resistance member. "For goodness sake, did the Allies parachute me into France to fry eggs and bacon for the men?" she said. "There wasn't an egg to be had for love nor money, and even if there had been, why would I be frying it when I had men to do that sort of thing?"
Books About Daring Women of World War II
During World War II, the Danish Resistance successfully smuggled over 7,000 people — nearly Denmark's entire Jewish population — across the sea to safety in Sweden. This powerful picture book captures the suspense and heroism of this incredibly brave act through the story of two children. Anett's family lives in a small Danish fishing village, and they're concealing Carl and his mother, the last pair they need to get aboard a fishing boat and to safety. But with the occupying soldiers getting suspicious and a cloudy sky that will prevent Carl from seeing which way is safe from patrols, it takes Anett's clever idea of a chain of whispers to ferry them safely to the harbor.