By Lili Sandler, A Mighty Girl Senior Research Intern
Summer is here! It's time to get outside and enjoy the long hours of sunshine! There are so many ways to explore the outdoors with the Mighty Girls in your life, and in this post we recommend a few of our favorite outdoor toys, games, and gear to consider for your adventures. If you'd like to discover more options beyond our recommendations below, you can also visit A Mighty Girl's extensive Outdoor Play section to learn about a wide range of excellent toys and games for children and teens.
INDEPENDENT ACTIVE PLAY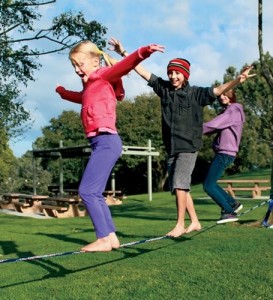 When it's time to graduate from a ride-on to a two-wheeler, instead of using the typical training wheels, many studies — and more importantly, parents — agree that the best way for a child to learn to ride her own bike is by first mastering balancing. If your child can run, she is ready to try her own balance running bike with the Strider PREbike! She'll be whizzing up and down the sidewalk in no time, and developing both pre-bicycling skills and confidence, too!
For more wheel-based fun, check out this cherry blossom skateboard from Punisher Skateboards. All that time on her balancing bike will come in handy as she weaves her way around obstacles and over bumps. This board is 31 inches long, made of Canadian Maple, and is sure to delight girls 6 and older. Continue reading → Continue reading