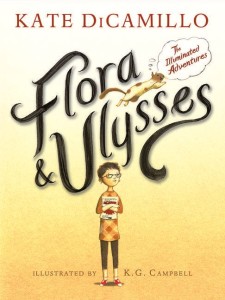 By Katherine Handcock, A Mighty Girl Communications Specialist
A few days ago, we announced the release of our special feature on the top 2013 Mighty Girl Books with a blog post featuring our favorite 2013 releases for younger readers. In today's post, we're showcasing twenty of the fantastic girl-empowering tween and teen books released this past year!
Our selection features new authors as well as returning ones, and both stand-alone books and volumes of some of our top Mighty Girl series. No matter what your Mighty Girl enjoys reading, she'll find something to intrigue her here!
Of course, this is just a small sample of the many wonderful books released in 2013. Narrowing down our favorites was truly tricky, so you're sure to discover more great titles in our complete 2013 Mighty Girl Books.
And, if you'd like to discover more recent releases starring Mighty Girls, check out our round-up of the top Mighty Girl stories from last year in our special feature on the 2012 Mighty Girl Books: A Year in Review.