Meet 16 Trailblazing Female Scientists Who Dared to Discover!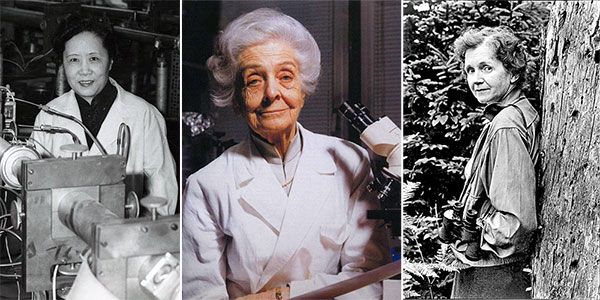 For centuries, women have made important contributions to the sciences, but in many cases, it took far too long for their discoveries to be recognized — if they were acknowledged at all. And too often, books and academic courses that explore the history of science neglect the remarkable, groundbreaking women who changed the world. In fact, it's a rare person, child or adult, who can name more than two or three female scientists from history — and, even in those instances, the same few names are usually mentioned time and again.
Now is time to change that! In this blog post, we're sharing the stories of 16 historic female scientists who have who have blazed new trails in their disciplines. From determining the size of the universe to unlocking the secrets of the genetic code, these women have forever changed the way we see our world. And if you'd like to learn more about any of the featured women or introduce them to children and teens, after each profile we've shared several reading recommendations for different age groups, as well as other resources that celebrate these women of discovery.
For even more biographies of inspiring scientists, visit our entire selection of Scientist Biographies. You can also find hundreds of books for children and teens on trailblazing women in all fields in our Role Models Biography collection.
For more resources to encourage your own Mighty Girl's interest in science, check out the recommendations in our blog posts: Books to Inspire Science-Loving Mighty Girls and Top 50 Science Toys for Mighty Girls.