A Mighty Girl's Reading Series kicks off with 40 of our favorite girl-empowering picture books for young children.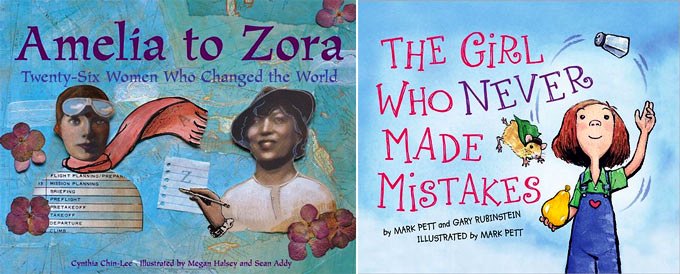 With the school year done, plenty of parents are looking for reading material to keep their kids turning pages! Looking for high quality, high interest books during the summer months is a great way to build literacy skills and foster a lifelong love of reading, which makes this a great time to fill kids' shelves with girl-empowering titles starring smart, confident, and courageous girls and women!
To kick off the start of A Mighty Girl's Reading Series, this blog post features 40 favorite picture books that share fun and thoughtful stories about both fictional and real-life Mighty Girls. Our 5-part series will continue with basic chapter books for early readers to more complex titles for tweens and teens to a selection of recommended reads for adults. All of these selections will show readers, both young and old, the power and potential of girls and women — and inspire her on her own journey as a Mighty Girl!
40 girl-empowering Picture Books
Everyone knows that little girls aren't real, but Uni the unicorn insists that there must be a smart, strong, brave little girl just waiting to be her friend... somewhere. In fact, Uni can imagine everything she and the little girl will do together, from exploring the forest to sliding down rainbows. Fortunately for Uni, not far away, there's a little girl who believes in unicorns — and when the pair find one another, it's the start of a beautiful friendship! With beautiful full-page illustrations of whimsical settings, this book will be a favorite of any child who dreams of meeting her very own unicorn.
Additional Recommended Resources