A Mighty Girl's top picks of Mighty Girl superhero books for National Superhero Day!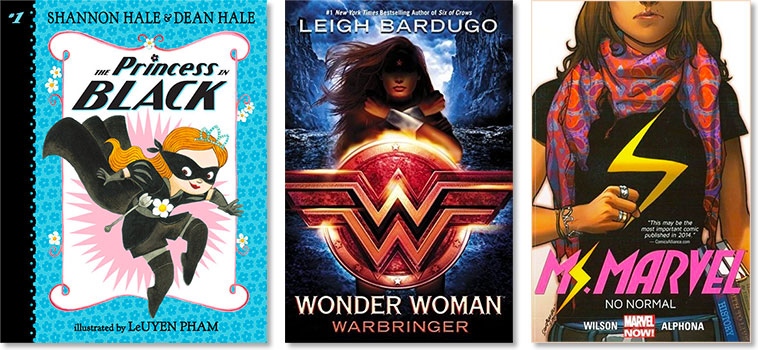 When danger threatens, Mighty Girl superheroes get ready to don their capes and masks and set out to save the day! While superheroes like Wonder Woman have been around for decades, in recent years writers, illustrators, and publishers have realized how many girls around the world have been waiting to see superheroes who look like them. And between long-time favorite superhero characters, new reimaginings of existing stories, and original characters whose stories are all their own, there have never been more choices for girls of all ages!
In this blog post, we're sharing our favorite superhero stories starring girls and women, from early chapter books to trade paperbacks collections of comic series to prequel novels telling untold parts of a character's story. These stories are full of action and adventures, with Mighty Girl superheroes who rely on brains as well as brawn when it's time to fight for justice!
For Wonder Woman fans, you can also find more books as well as toys, clothing, and other resources celebrating this iconic superhero in our blog post Wonder Woman Rises.
Mighty Girl Superhero Stories
Batgirl races to the rescue in her first Step into Reading book! From her secret identity as Barbara Gordon to her work helping to protect the people of Gotham, this book provides a great introduction to this iconic superhero. Young children will love learning about this keen and clever heroine in a Step 2 reader, which uses basic vocabulary and short sentences that are perfect for emerging readers, featuring a shiny foil cover and shiny stickers! For more books and toys featuring the brave Batgirl, visit our Batgirl Collection.