"As her father, you have the power to make certain she knows your love is steadfast."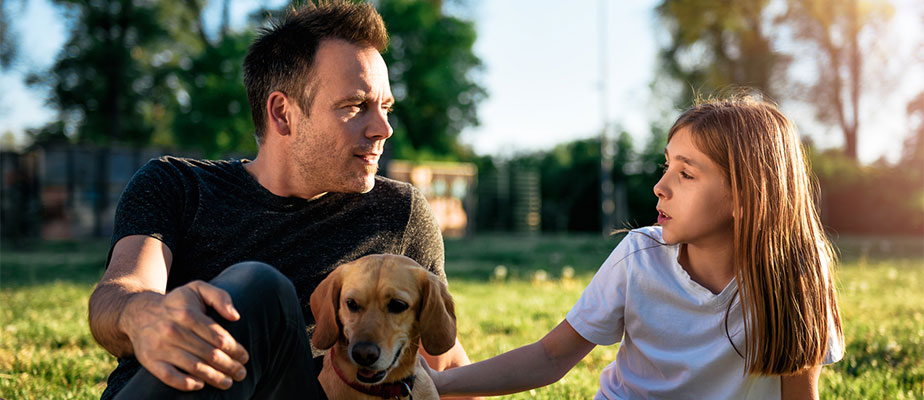 While many parenting articles focused on girls' physical and sexual development are directed toward mothers, psychoanalyst Joyce McFadden asserts that fathers have an important role to play in supporting their daughters' healthy development at all ages. In particular, she says that fathers have a major influence in "three hugely important facets of how she'll see herself in the world throughout her life," specifically, in "her level of personal confidence, her body comfort and pride, and [her] expectations for the way she should be treated by boys and men."
McFadden, who is the author of Your Daughter's Bedroom, acknowledges that this can be a challenging topic for many fathers: "Even though fathers only want the best for their daughters, when asked to contemplate the idea that they should play an active role in guiding their daughters as they transition from little girl, to girl, to young woman, they squirm. They wince. They slam their eyes shut in an effort to make it stop. They say, 'Go ask your mother.'" However, she observes, "when you reveal your discomfort with your daughter's sexuality, you're unintentionally teaching her it's either something to be afraid of or something to be disdained. You'll also be directly or indirectly teaching her you don't want to be involved in knowing that part of her, and that will probably create distance in your relationship."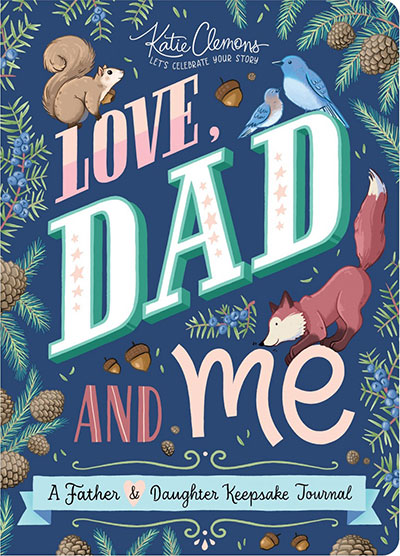 To make these conversations easier, McFadden has offered a variety of suggestions for dads on how to help their daughter feel comfortable and proud of her body as she grows. After all, she asserts, "your daughters really do need you... Her internalization of your esteem for her will also be one of the things that gives her the confidence to be true to herself so she can make decisions in pursuit of her personal happiness on all fronts."
From toddlerhood to the teenage years, McFadden says that daughters need fathers to "respect her body and its capacities." As a young child, that means using correct anatomical names for body parts, including genitals. "A study in the journal Gender and Psychoanalysis found that preschool-age girls were more likely to have been taught the word 'penis' than any specific word for their own genitals," McFadden points out. "That isn't fair and it isn't right."
When she's older, McFadden urges dads to learn about menstruation — in advance — so that daughters can turn to dad as well as mom with questions, or for help when she needs it. Having empowering books on puberty and menstruation on hand for their daughters and taking the time to familiarize themselves with them is a practical, easy step for dads to take. "If [you] already have built a shared comfort level... [and] she asks you to pick up some tampons for her while you're out, rather than having it turn into an awkward moment that would have reflected negatively on her reproductive system, you can simply say 'sure,' and ask her to write down what kind she'd like. The exchange will be as it should be: natural."
Dads should be particularly attentive to maintaining and deepening their relationship with their daughters in the tween and teen years as this is a time when fathers can become more distant. "Don't go MIA or withdraw from her once she starts to sexually mature," McFadden reminds fathers. "That new body is the one your daughter will be living in the rest of her life.... If you back away, there's a danger she may think it's her fault. She could feel she's losing her closeness to you simply by virtue of being drawn into a biological process she has no power to stop." And even though our culture is filled with them, it's critical to avoid jokes about locking her up or scaring away dates, which can make a girl "sub-consciously feel she has to choose between her human sexuality and your love for her.... As her father, you have the power to make certain she knows your love is steadfast, and that she won't have to choose between your love and her maturation."
Also, remember that your behavior towards her models how she should expect to be treated by boys and men — something that's important no matter what her sexual orientation is, since she will spend her life interacting with men both socially and professionally. "Pay attention to the way you address her as well as to the way you talk about women. Be thoughtful in the way you speak to your sons about girls and women, and set limits on appropriate language," McFadden says. "The tone you set in your home can either negatively complicate how she believes she deserves to be treated by the opposite sex, or it can ground her in her right to be treated respectfully."
Most importantly, McFadden says, remind yourself that your relationship with your daughter is worth the discomfort you may feel at first. "Take the risk on behalf of your daughter, and open the door for the two of you to talk about sexual matters. Don't worry if you're nervous — in fact, cop to it," she suggests. "Tell her you weren't raised to be comfortable talking about sexuality, but that you're going to forge ahead because you never want her to ever question your regard for her wellness and happiness.... Let her know she should be treated with the respect she deserves, and that it's your honor, as the first man in her life, to set that bar high."
recommended reading for mighty girls and Their Parents
One of the most popular and detailed books about bodies, pregnancy, and families for preschoolers, It's NOT The Stork follows a curious bird and bee friend as they learn about babies, bodies, and love from a diverse group of people of all ages, races, and body shapes. This book covers a wide range of topics, including growth in the womb, different kinds of families, and okay and not okay touches; the section-based format makes it perfect shorter, more detailed discussions about individual topics. The authors have also written two guides for older children which cover the same topics in more depth: It's So Amazing! for ages 6 to 9 and It's Perfectly Normal! for ages 10 and up.