From devoted friends to wise teachers to ferocious beasts, you'll find dragons of all varieties in our collection of Mighty Girl dragon stories!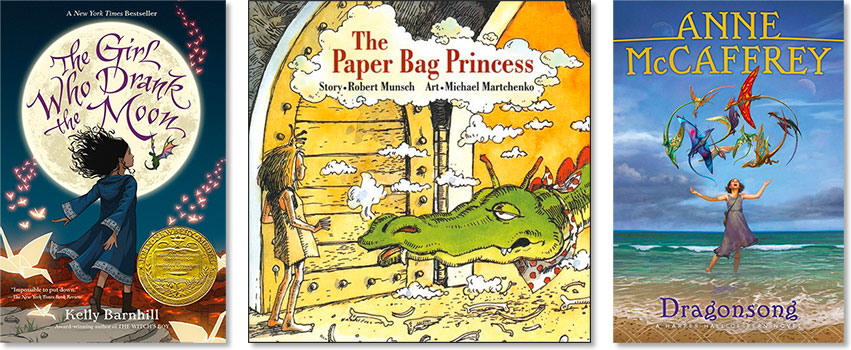 When you talk about fantastic creatures, some people picture fairies, or unicorns, or elves — and some picture dragons! Your Mighty Girl may imagine herself as the daring soul who cows the dragon by force of arm or clever wit, or she might picture herself with a devoted dragon friend, flying to new heights and learning arcane secrets. With versions of dragons in almost every culture, filling every role from devoted mentors to ferocious beasts, there's probably a dragon to suit any Mighty Girl's dream.
So if your Mighty Girl loves all things draconic, she'll love the products we're featuring in this blog! Here, she'll find dragon stories of all kinds — from those based in folklore and fairy tale to those dreamed up by modern imagination — as well as great dress-up options for when her own imagination takes over. So get ready for some adventure — here there be dragons!
Mighty Girl Books About Dragons
When a ferocious dragon destroys Princess Elizabeth's castle and princess clothes — and carries off her fiance Prince Ronald — she's left with only a battered crown, a paper bag dress... and a very determined nature. She's not strong enough to battle the dragon, but she is smart enough to outwit him. Your Mighty Girl will cheer as Elizabeth finds the perfect way to deal with that troublesome beast.
Additional recommended resources
For more Mighty Girl stories featuring mythical creatures, check out our selection of stories based on fairy tales and folktales.
For more fantasy stories of starring Mighty Girls, visit our Fantasy section.