"More often than not, bright girls believe that their abilities are innate and unchangeable."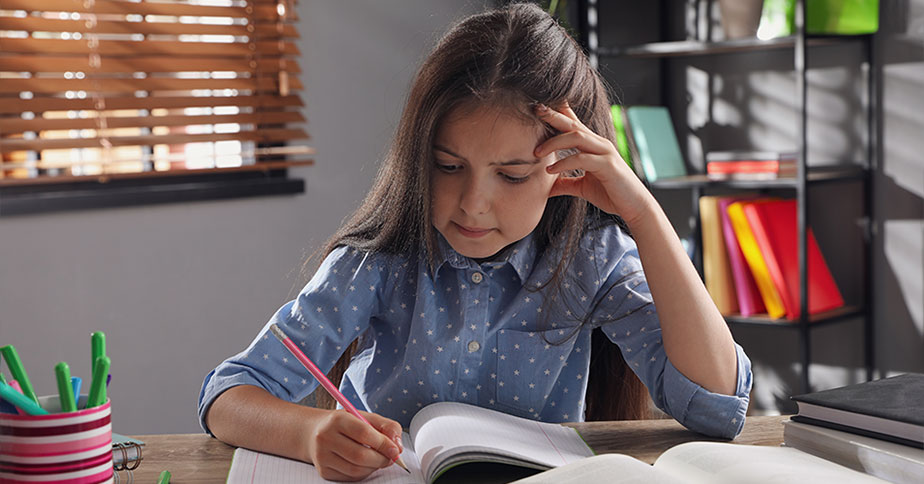 Parents of bright girls are often shocked to discover that their daughters can be quick to assume that they can't succeed at something new and challenging. "In my experience, smart and talented [girls and women] rarely realize that one of the toughest hurdles they'll have to overcome to be successful lies within. We judge our own abilities not only more harshly, but fundamentally differently, than men do," writes psychologist Heidi Grant Halvorson, the author of Nine Things Successful People Do Differently. "At the 5th grade level, girls routinely outperform boys in every subject, including math and science... [but] bright girls [are] much quicker to doubt their ability, to lose confidence, and to become less effective learners as a result." By understanding why bright girls question their capabilities, parents can find more effective ways to support their daughters, building their resilience and confidence so they can take on the world.
Understanding this tendency toward self-doubt, Halvorson observes, "is the first step to righting a terrible wrong. And to do that, we need to take a step back in time." She is referring to a series of studies from the 1980s that, while a bit dated, she says, still hold relevance today. Psychologist Carol Dweck, author of the bestselling Mindset: The New Psychology of Success, found that "bright girls, when given something to learn that was particularly foreign or complex, were quick to give up — and the higher the girls' IQ, the more likely they were to throw in the towel." Further research has shown that this arises from how girls and boys understand their abilities differently: "More often than not, bright girls believe that their abilities are innate and unchangeable, while bright boys believe that they can develop ability through effort and practice."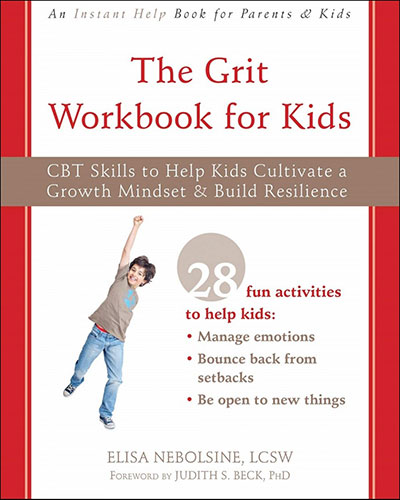 This difference in attitude is believed to develop in large part due to the kinds of feedback children receive from parents and teachers. According to Halvorson, "girls, who develop self-control earlier and are better able to follow instructions, are often praised for their 'goodness.' When we do well in school, we are told that we are 'so smart,' 'so clever,' or 'such a good student.'" But, she points out, these phrases imply "that traits like smartness, cleverness, and goodness are qualities you either have or you don't."
Meanwhile, she says, "boys are given a lot more feedback that emphasizes effort (e.g., 'If you would just pay attention you could learn this,' 'If you would just try a little harder you could get it right.')" The difference in feedback teaches both groups subtle messages about what it means when they encounter something difficult: "girls take it as sign that they aren't 'good' and 'smart', and boys take it as a sign to pay attention and try harder."
Halvorson asserts that these tendencies often carry on throughout life, "We continue to carry these beliefs, often unconsciously, around with us throughout our lives. And because bright girls are particularly likely to see their abilities as innate and unchangeable, they grow up to be women who are far too hard on themselves — women who will prematurely conclude that they don't have what it takes to succeed in a particular arena, and give up way too soon.... [T]hrough our mistaken beliefs about our abilities, we may be our own worst enemy."
Ultimately, she suggests that it's time to change this ingrained idea that such abilities are innate and unchangeable: "No matter the ability — whether it's intelligence, creativity, self-control, charm, or athleticism — studies show them to be profoundly malleable.... So if you were a Bright Girl, it's time to toss out your (mistaken) belief about how ability works, embrace the fact that you can always improve, and reclaim the confidence to tackle any challenge that you lost so long ago." And if you're trying to encourage a bright girl today, focus your praise on how hard she's working, not on how clever she is: the most powerful message you can give her is that, "[w]hen it comes to mastering any skill, your experience, effort, and persistence matter a lot."
Books To Help Girls Build Confidence And Perseverance
Wendy and Wade are Woggleball stars, and they love winning — so when they suffer a disappointing loss, they feel ready to quit. Fortunately, their grandpa encourages them, reminding them that "What you learn from your loss can bring victory!" Best-selling author and motivational teacher John C. Maxwell adapts the life lessons in Sometimes You Win — Sometimes You Learn for young readers in this picture book that encourages a positive attitude to failure and the persistence necessary to achieve your goals.