Our top picks of empowering books celebrating adoption and adopted Mighty Girls!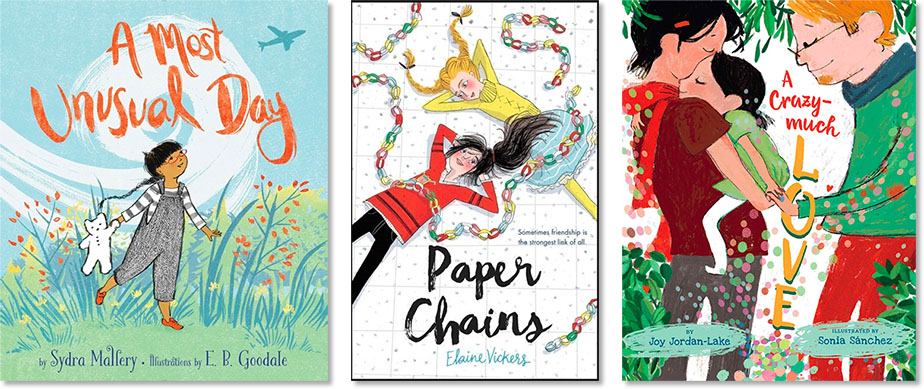 "If the standard route for creating a family had worked for me, I wouldn't have met this child. I needed to know her. I needed to be her mother. I know now why all those events happened. Or didn't happen. So I could meet this little girl. She is, in every way, my daughter." — Nia Vardalos, Instant Mom
Today is National Adoption Day, a day for "celebrating a family for every child." Around the the world, there are millions of children who have found the home and love they deserve through adoption — and millions of parents who have found joy and love in return!
To celebrate all of the Mighty Girl adoptees and the Mighty moms and dads who are raising adopted Mighty Girls, we're sharing ten of our favorite Mighty Girl books about adoption. Whether you're explaining the process to a young child or talking about it with a tween or a teen, these books recognize and honor the special relationship that comes through the adoption process.
The few highlighted in this post are just a small selection from our collection of Mighty Girl books about adoption. To view the full collection, visit our Adoption book section.
Mighty Girl Stories About Adoption
"There was you and there was me, waiting for the day our stars would cross and you and I turned into we." Inspired by her experience adopting a baby girl, Today show co-anchor Hoda Kotb has written a lyrical tribute to parental love. Rather that discuss the mechanics of adoption, Kotb focuses on the joy of creating a new family, however parent and child come together. Full of bright illustrations of mother and baby animals, this book is a celebration of the enduring love of parents and children.
Adoption, like parenting a biological child, has its ups and downs, its challenges and its joys. On this special day, we celebrate all the parents who have shown a child that genetics and family do not have to be the same. May your lives always be full of love.
Additional Recommended Resources