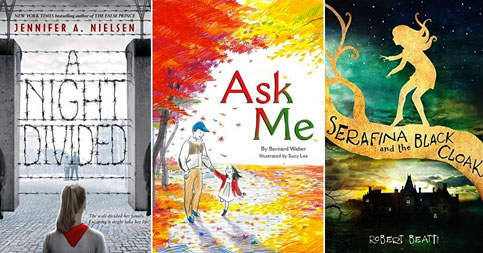 By Katherine Handcock, A Mighty Girl Communications Specialist
In our latest round-up of Mighty Girl new releases, we're showcasing our fifteen favorite new books for children and teens published in July and August. From stories of fatherly love to modern fairy tales, from fascinating biographies to suspenseful and page-turning fiction, there's sure to be a title to appeal to every lover of girl-empowering literature!
Of course, to discover more titles for children and teens, you can also browse our entire book collection of over 2,000 titles starring girls and women or mouse over 'Books' on our main menu to open our book directory.

Lucille Ball could famously make any situation funny and her comedic genius made the world laugh. But she was also a trailblazer in other ways -- her business acumen allowed her to break new ground as the first woman to run a television studio. This picture book biography, part of the Ordinary People Change The World series, will show your kids that anything -- even a great sense of humor -- can be the jumping off point for a career that changes the world.
Additional REcommended Resources