By Katherine Handcock, A Mighty Girl Communications Specialist
In our Mighty Careers blog series, we celebrate the careers that Mighty Girls around the world are dreaming of pursuing one day! In each blog, we provide a career role model, as well as recommendations for books, clothing, and toys to support and encourage her aspirations. Whether she's three or thirteen, you'll find options here to teach her more about her dream job — and help her start preparing to live it!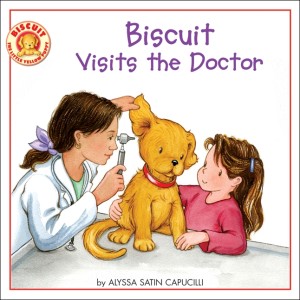 In this post, we're highlighting resources for budding veterinarians! Whether your Mighty Girl pictures herself in a small animal practice, taking care of beloved dogs and cats; a large animal practice, caring for horses and cattle; or a more specialized practice like caring for exotic or zoo animals, her dream job requires a combination of a love for animals and a fascination with science.
And she's not alone in her aspirations: as of 2009, women actually outnumbered men in the American Veterinary Medicine Association, and as of this year, women make up 78% of veterinary medicine students. But it takes determination, drive, and an awful lot of work to earn your Doctor of Veterinary Medicine (DVM) scrubs, so the support she gets from her family and friends will make all the difference in the world to her future success.
To support your Mighty Girl's interest in veterinary medicine, we've collected a variety of books, toys, clothing, and decor that celebrates an interest in animal medicine. With these resources, you can help her achieve her goal of adding the coveted DVM to her name!
For more Mighty Career ideas, check out our earlier posts on engineers, pilots, wildlife biologists, and astronauts.
You can find more stories about Mighty Girl animal lovers in our blog Animal Friends: 20 Mighty Girl Stories About Caring for Animals. Continue reading → Continue reading