These Mighty Girls are national finalists in the premier science competition for middle schoolers!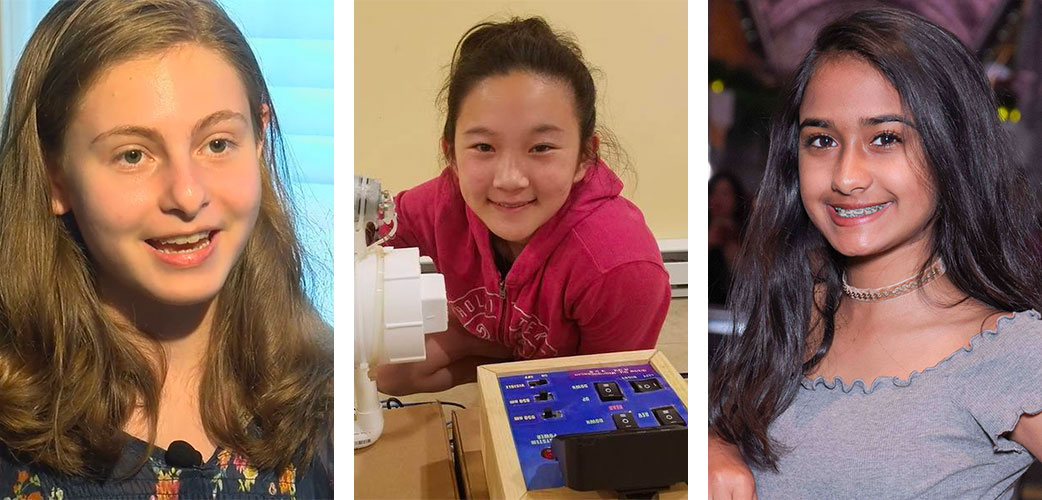 The Discovery Education 3M Young Scientist Challenge is the premier science competition in the U.S. for middle school kids and, like every year, the Mighty Girls in the competition continue to astound! The event challenges kids in 5th through 8th grades to use their scientific know-how to come up with an invention or solution that addresses an everyday problem. Whether it's an issue that affects themselves, their family, their community, or the whole world, they get to turn their ingenuity and drive towards making a difference — and every year, it's amazing what these young scientists think up!
This year, three of the national finalists are Mighty Girl scientists! These Young Scientist finalists will be spending their summers working with mentors to develop their visions into a more polished prototype, and we can't wait to see the results at the finals in October, where they'll be vying for a $25,000 prize and the title of "America's Top Young Scientist" for 2018.
In this blog post, we introduce you to these clever and creative Mighty Girls and their incredible projects. From using infrared light to detect microplastics in ocean water to designing a water-saving toilet flushing system to using alginate gel to relieve dental pain, these Mighty Girls' inventive solutions to everyday problems will inspire science lovers of every age! Continue reading → Continue reading