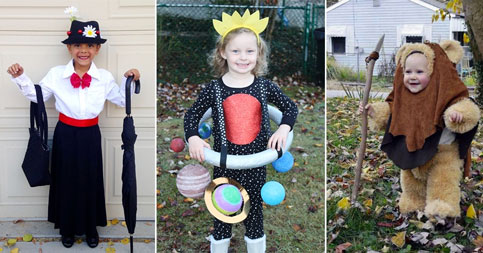 We received a record number of photo submissions for our 2015 Halloween Gallery and we're awed by the creativity and variety of these Mighty Girls' amazing costumes. As we've always said, Mighty Girls know that their costume possibilities are limited only by their imaginations and with costumes ranging from ones based on favorite superheroes to ones inspired by historic role models, these Mighty Girls clearly know no bounds!
In this post, we've showcased a small sample of these incredible costumes -- to browse the nearly 2,000 photos submitted, visit the 2015 A Mighty Girl Halloween Gallery. And, to help you and your Mighty Girl learn more about the wonderful characters and historic figures depicted, we've also linked to our character collection and biography section where relevant.
And, if you're seeking girl-empowering dress-up clothing or costumes anytime of year, visit our extensive costume collection with options for all ages from infants through adults in A Mighty Girl's Halloween Costume Guide. You can also find Mighty Girl stories for many of the upcoming holidays, including Thanksgiving, Hanukkah, and Christmas, in our Holidays & Celebrations collection.
Mighty Girl Role Models
Mighty Girls Inspired by Films and TV
Mighty Girls Inspired by Books
Princess In Black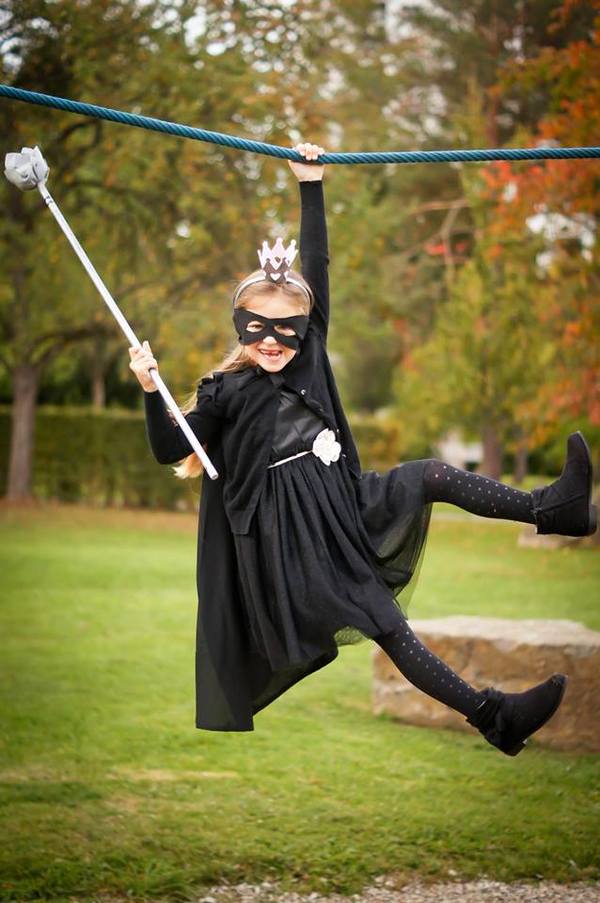 Faith (age 7) loves the
Princess In Black
books by Shannon Hale. She chose to be Princess Magnolia for Halloween and show off her princess ninja skills!! Go Faith!
The Girl in the Yellow Hat & Curious Lukas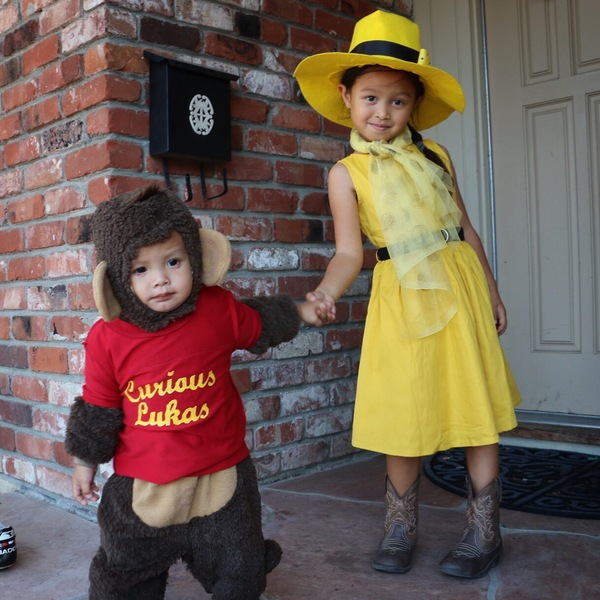 Addy, 6.
We were going to dress up her baby brother as Curious George and their dad was going to be the Man in the Yellow Hat. When I told her she said "I want to be the GIRL in the Yellow Hat!" She was so very excited when she thought of it and helped plan out her costume. She helped shop and make her hat and scarf.
Little Red Riding Hood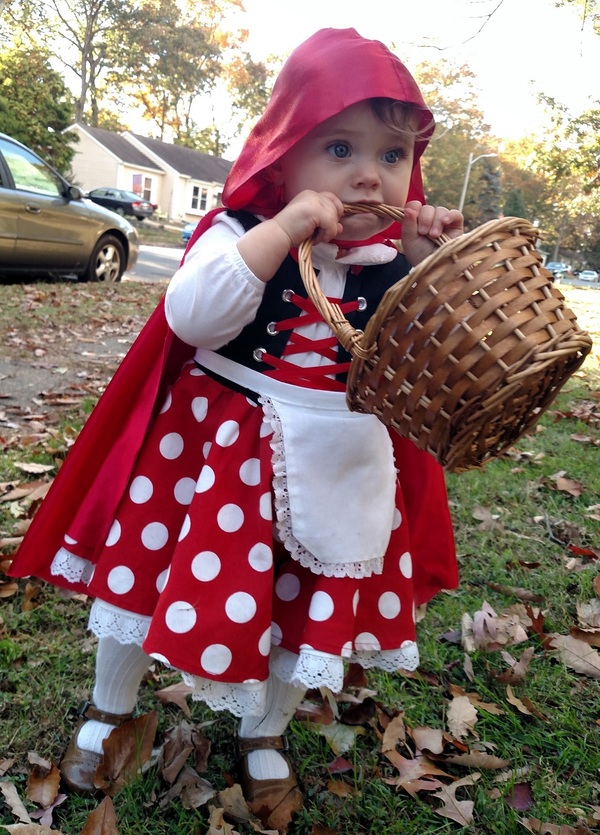 Little Red Riding Hood
: Penelope is one and her absolute favorite thing in the world is books. She loves to listen to them, look at them, play with them, carry them, chew them, wear them as hats, use them as musical instruments...you name it! If it involves a book, she's in! So when it came to choosing a Halloween costume this year, we knew we needed to pick a character from one of her favorite books!
Interstellar Cinderella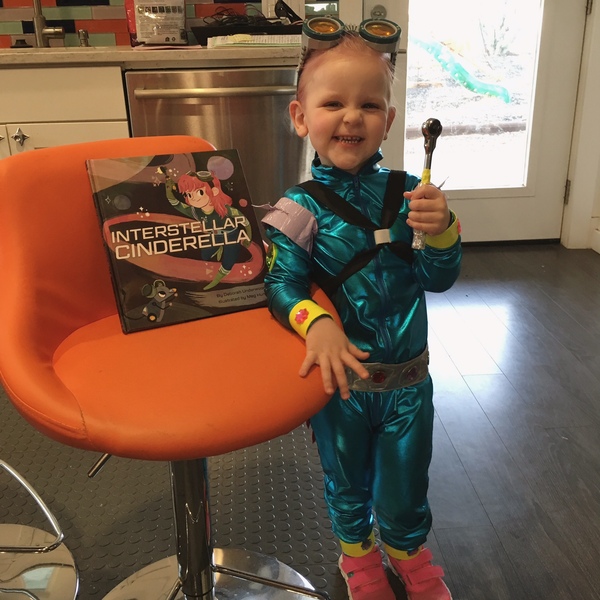 Here is Cordelia, 3 years old, dressed the character from her favorite book,
Interstellar Cinderella
. Her favorite part is her Supersonic Socket Wrench!
Paper Bag Princess Lily
The Paper Bag Princess
: "I'm the hero of this story. Don't need to be saved"
2 yr old Lily slays dragons with her brain.
Zita the Space Girl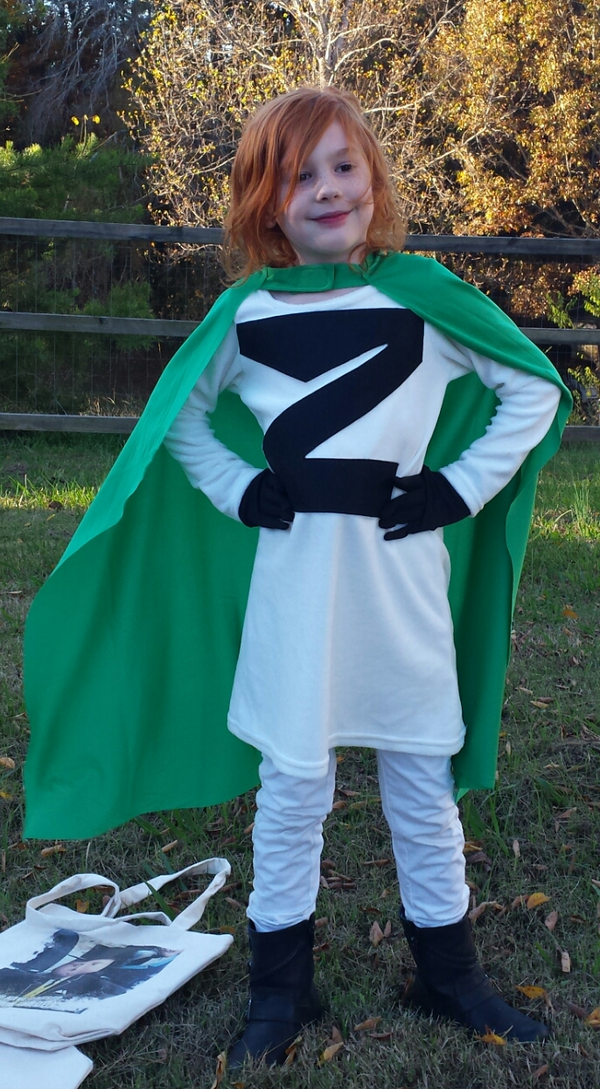 My 5 year old daughter, Anya, LOVES to read and
Zita
is one of her favorites!
Alice and the White Rabbit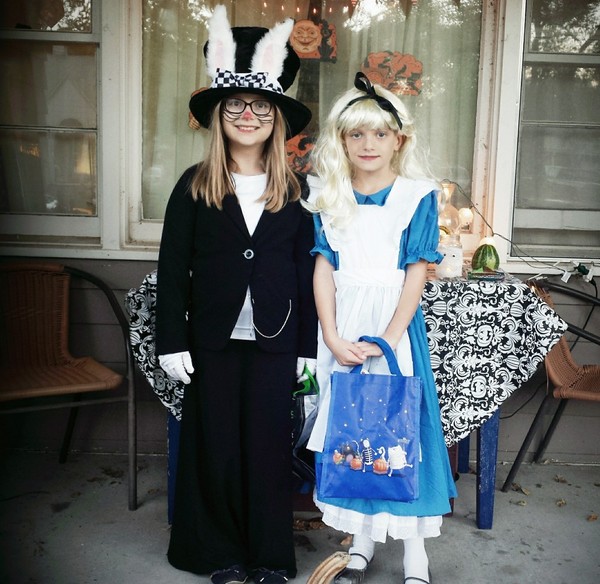 Gracie and Clementine decided to go with an Alice theme, after listening to the audio book of
Alice's Adventures in Wonderland
this year. Clem's birthday us the next day, and they plan to reuse their costumes next week at her Mad Tea Party!
Coraline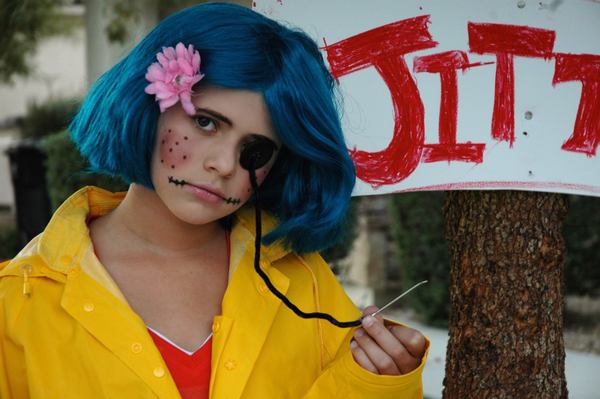 Elli (age 11) is a huge fan of
Coraline
, one of her most favorite books/movies.
Mary Poppins :)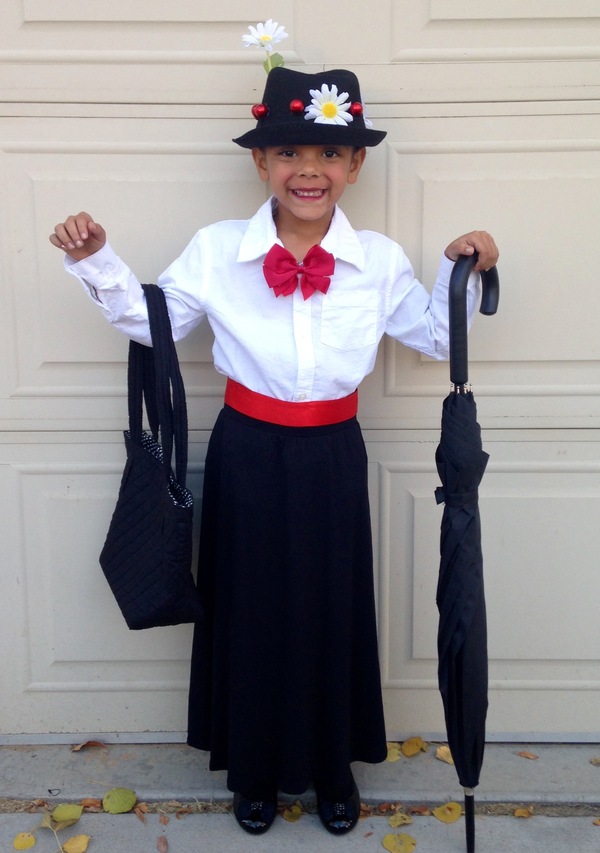 Sweet Madelyn being
Mary Poppins
! She told us she wanted to be Mary Poppins in June but with an October Disney trip planned - I said we wouldn't choose our costumes until after the trip. "I am NOT going to change my mind," she told us. And sure enough, she didn't!
Bert from Mary Poppins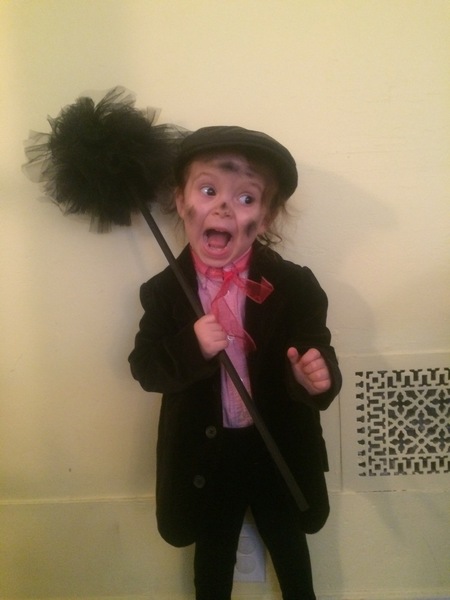 Callie (age 2) loves
Mary Poppins
, and Bert is her favorite character! She is a singer, dancer, and good friend, just like Bert. She loves performing "Step in Time" for friends and family. When asked what she wanted to be for Halloween, Bert was her immediate choice!
"... the smallest one was Madeline."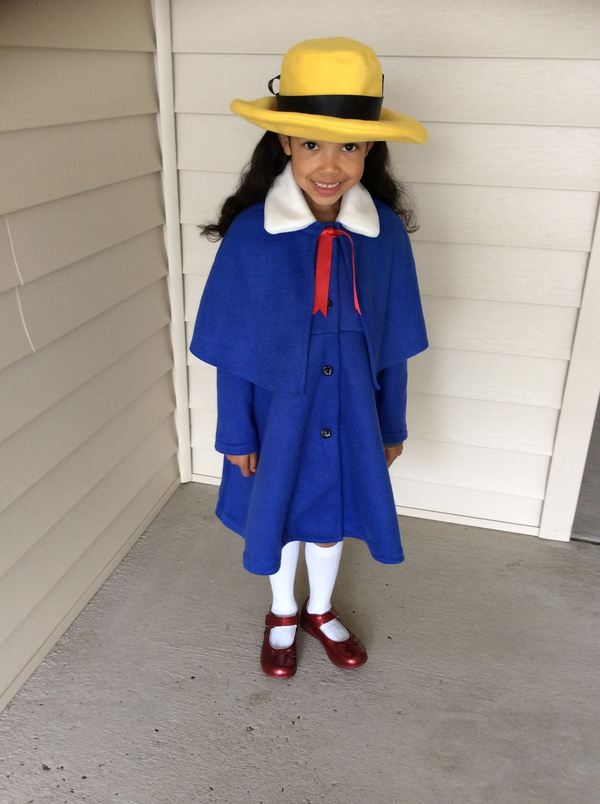 Five-year-old Melanie enjoys reading books! One of her favorites are the
Madeline
books written by Ludwig Bemelmans which follows this brave little girl along her many adventures. Since she adores this character, she wanted to dress up as her.
Moiraine, Aes Sedai of the Blue Ajah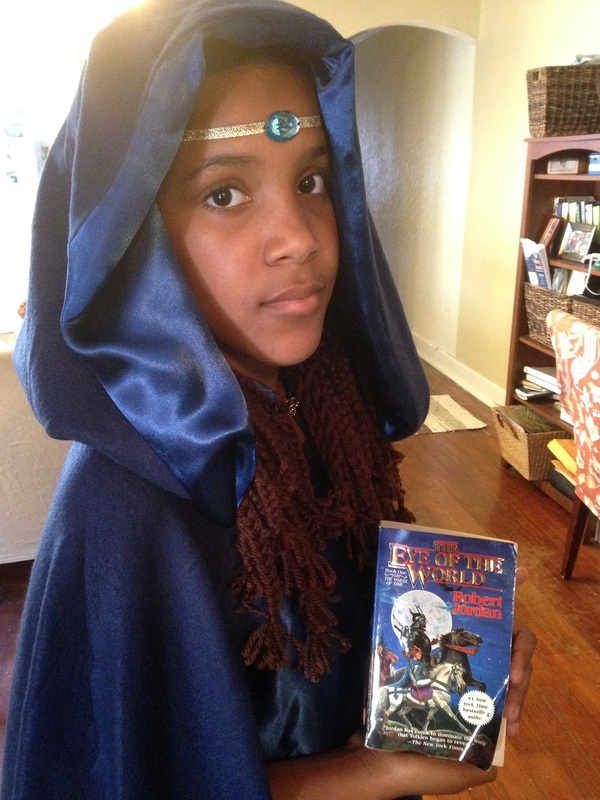 10 year-old Jala was inspired by the powerful female channelers of magical energy in Robert Jordan's epic fantasy Wheel of Time series.
Rosie Revere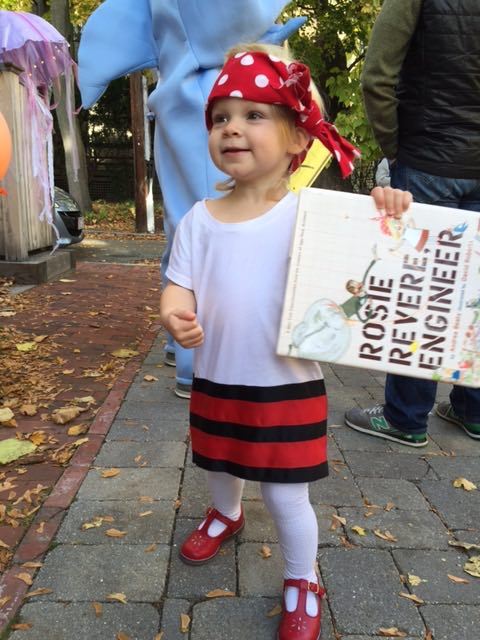 Georgia (age 2) reads
Rosie Revere, Engineer
at least once a day and it's become a family favorite. Rosie teaches us all that the most important thing is to "be a tryer!"
Where The Wild Things Are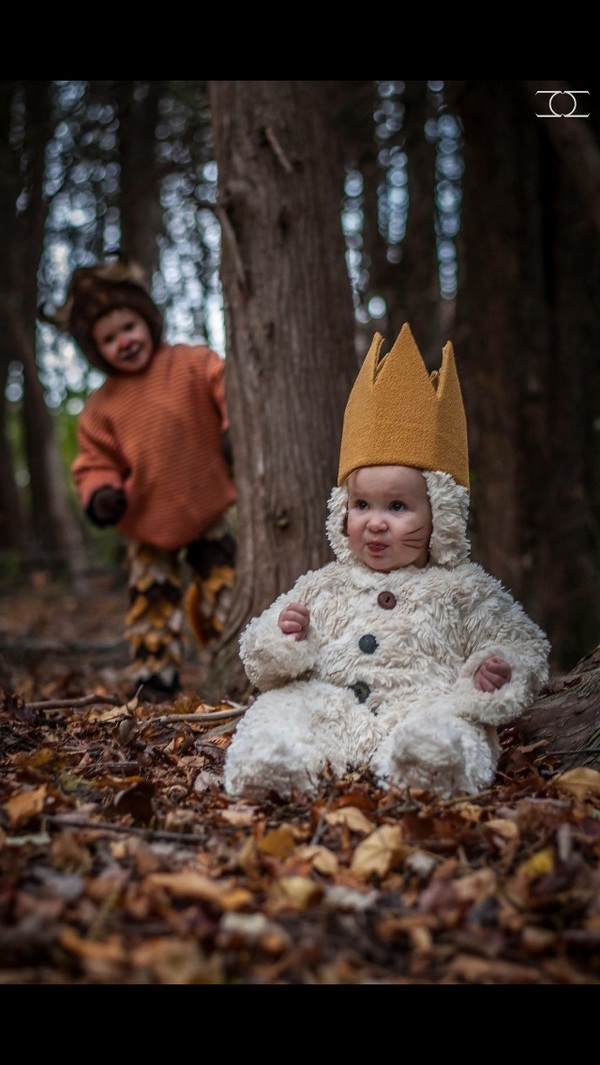 My beautiful wildthings (handmade costumes by their Mighty Mama)
Katniss and Effie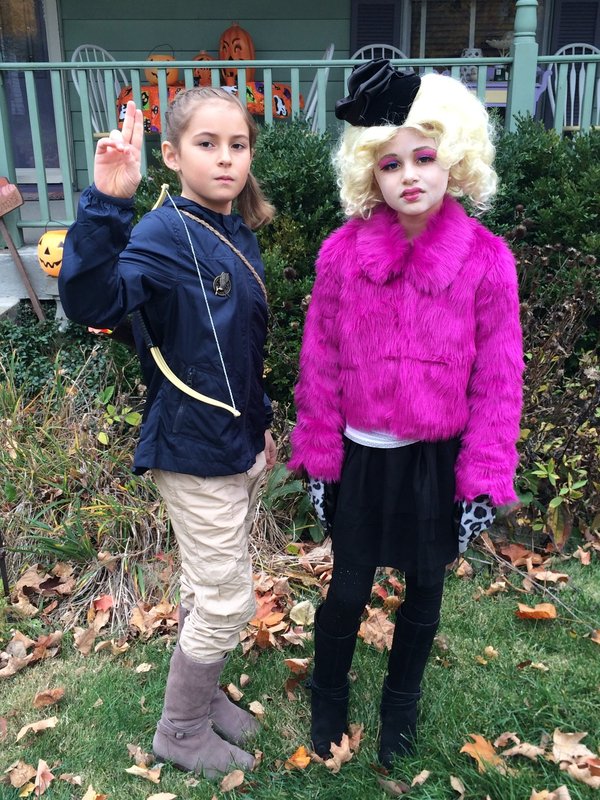 Katniss
& Effie: Olivia and Anika, sisters and best friends
Heidi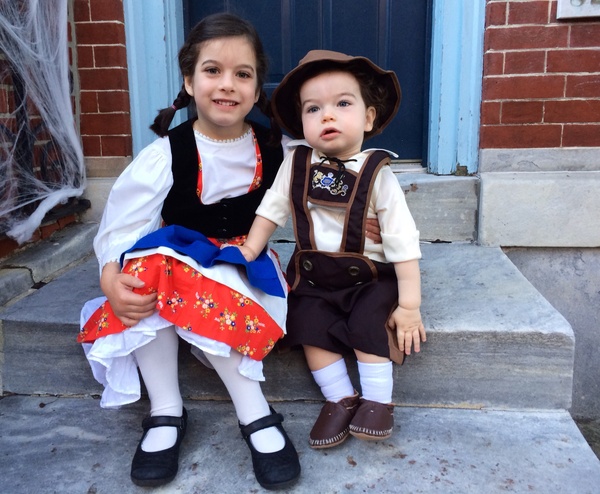 We love reading about
Heidi
with her relentless positivity; resilient, generous spirit; and her unwillingness to act against her beliefs even when they're challenged by those who are bigger and more powerful than she is.
Rapunzel's Revenge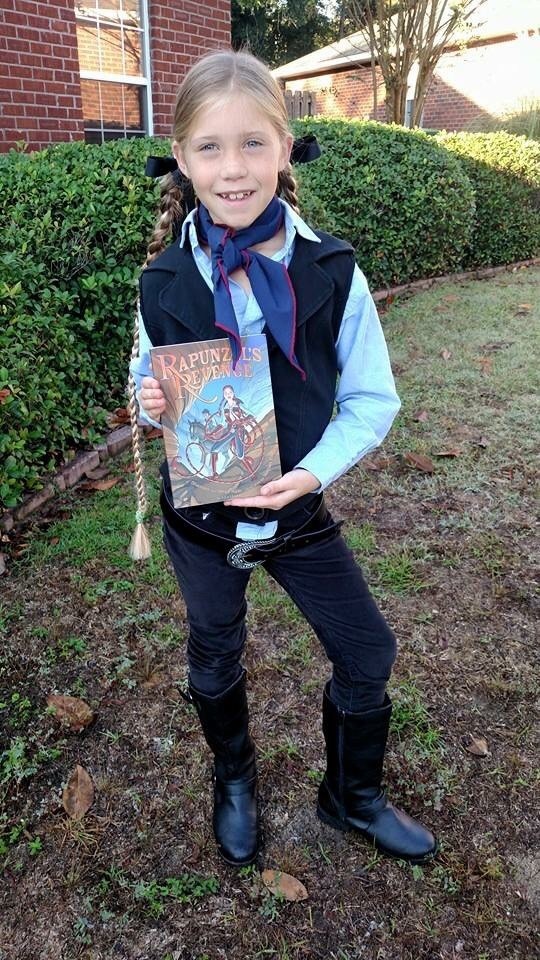 My mighty girl loved the novel
Rapunzel's Revenge
and how strong Rapunzel is. She was super excited to recreate the theme from items found at thrift stores and our home.
Pippi Longstocking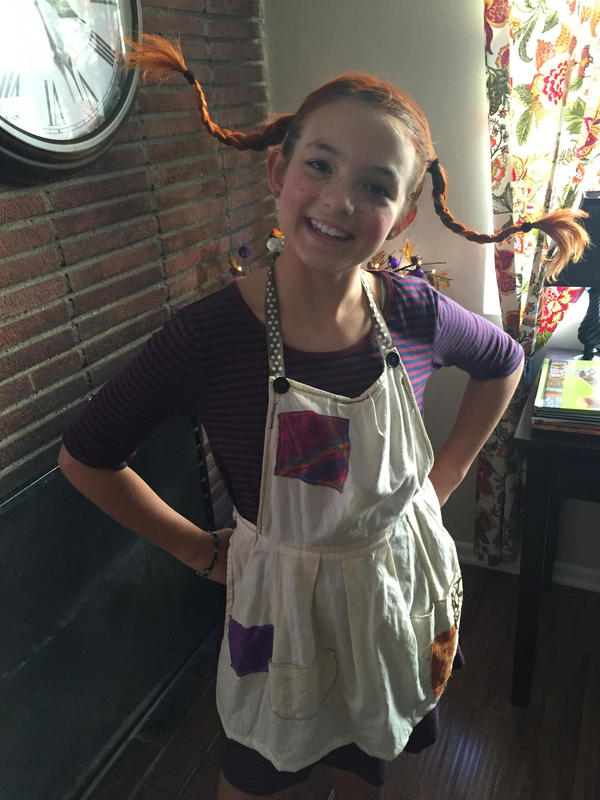 My little Lolo
Longstocking
is equally adventurous, positive and a leader in any situation!
The Scarlet Letter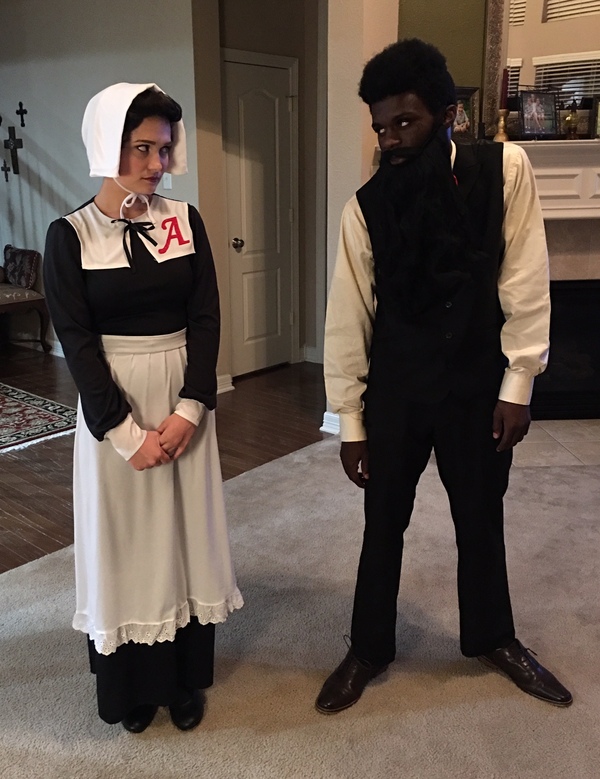 Classic Literature Is ALWAYS Cool! Hester Prynne and Roger Chillingworth, from The Scarlet Letter!
She speaks for the trees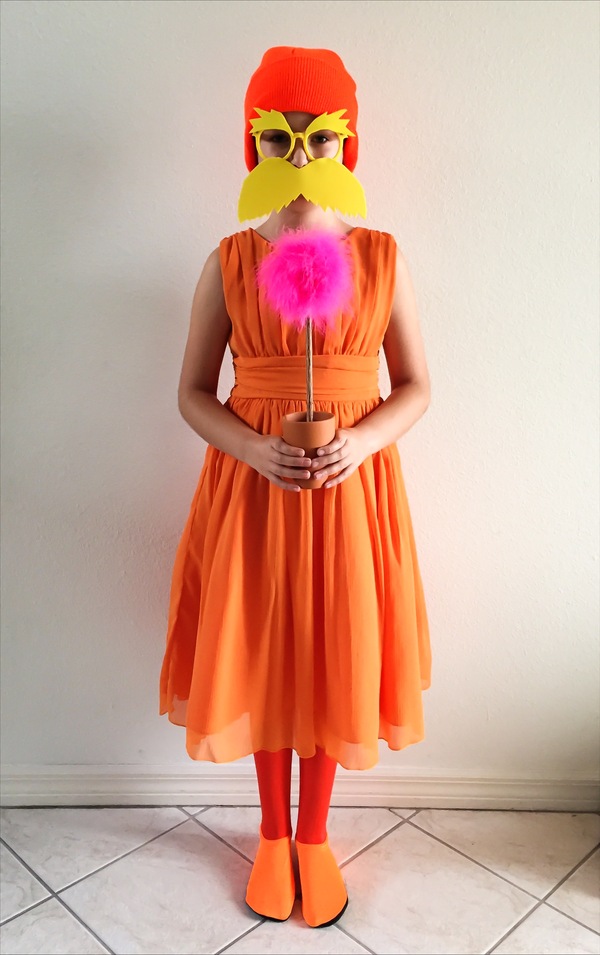 She chose this idea completely on her own!
Paddington Bear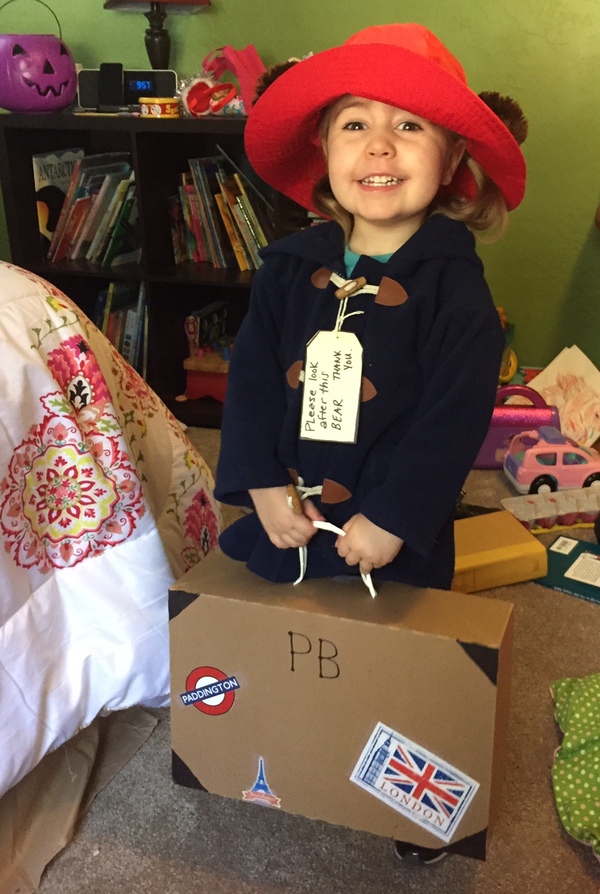 McKenna (age 3) requested to dress as Paddington Bear. She specifically wanted to keep a marmalade sandwich under her hat - in case of emergency.
Mighty Girls Explore Careers
Space Shuttle Operator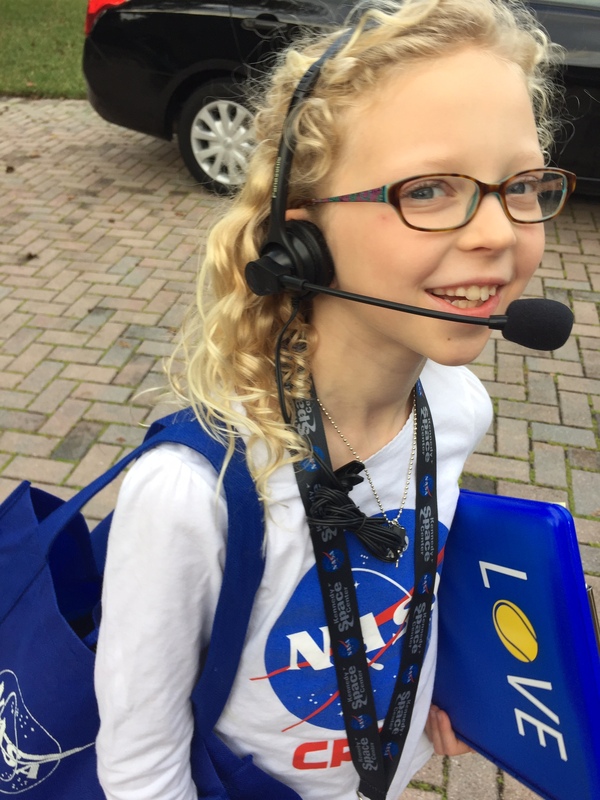 Abigail (age 9) has attended camp Kennedy Space Center for 2 years. This year's costume is inspired by her dream job, Space Shuttle Systems Operator.
Scientist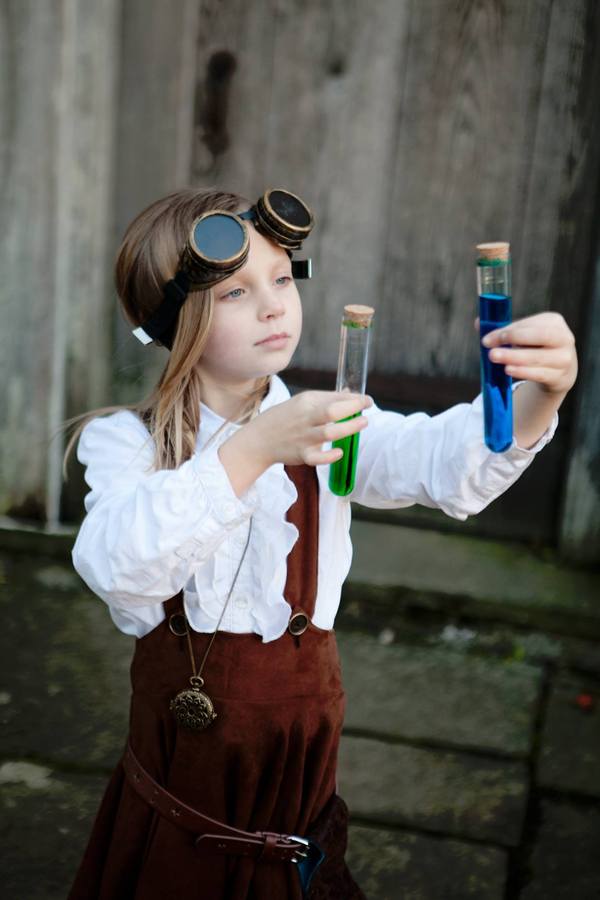 Ella, Age 5. She asked to be a scientist months ago. We didn't want to go the white lab coat route, so we took inspiration from steampunk.
Girl power #UPS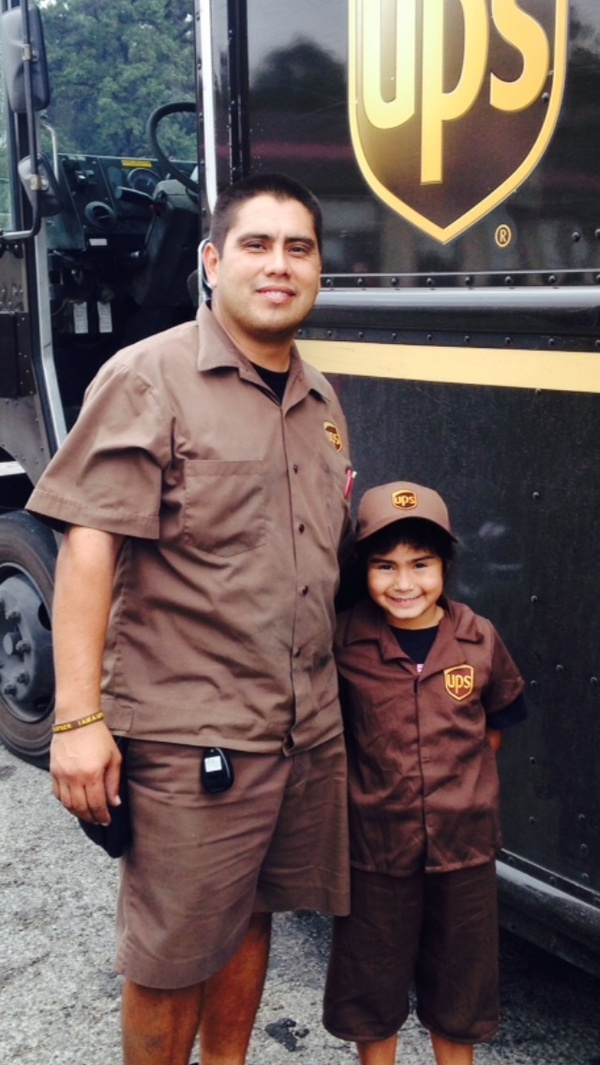 Just like my dad girl power !!!
Pediatric Gastroenterologist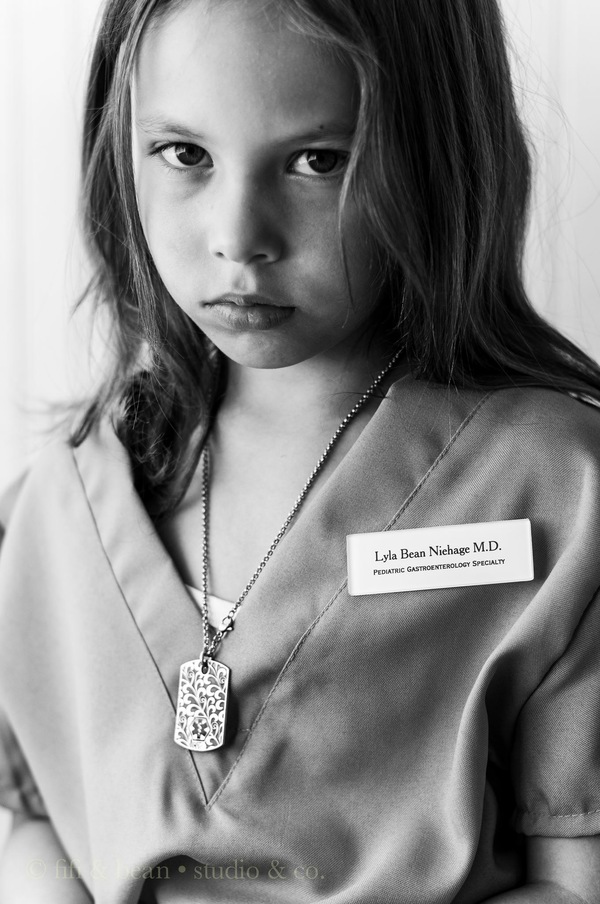 Lyla - age 7. She decided to dress as her future self - a pediatric gastroenterologist. She knows exactly what this is because she's had one she's looked up to since she was 8 months old. And, she can say pediatric gastroenterologist faster than most adults can say, "Doctor".
Cowgirl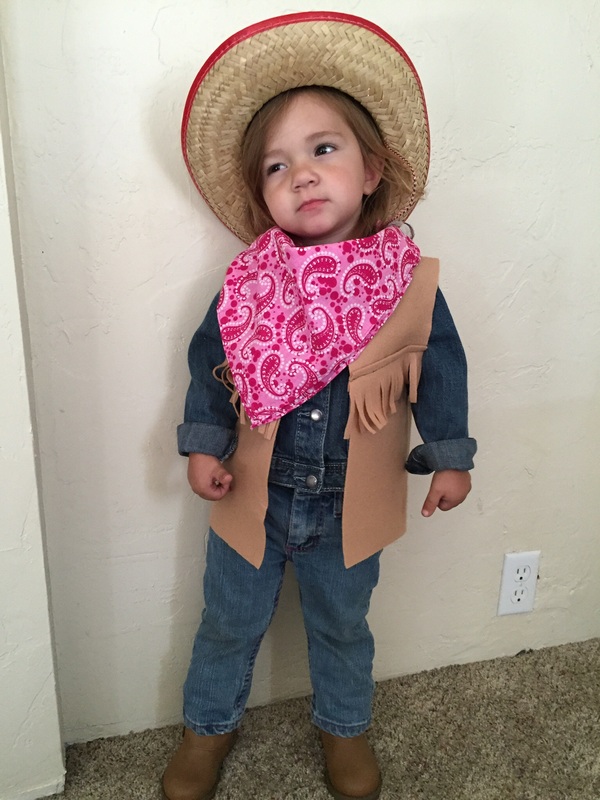 Ava is a 2 1/2 year old rough and tough cowgirl. When asked if she was dressed up as a cowboy she replied, "No, I'm a cowgirl.".
Entomologist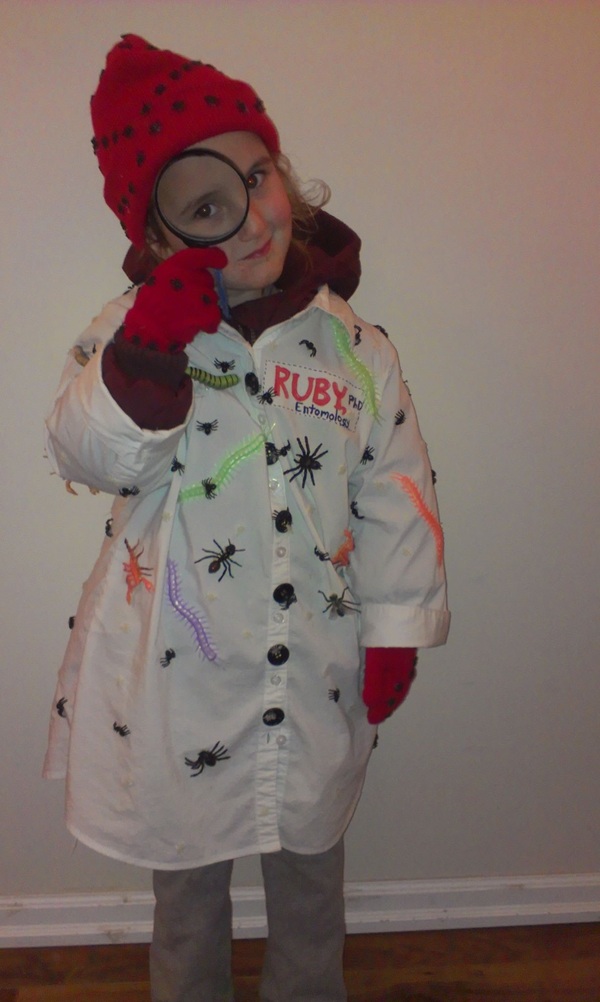 Ruby,4, LOOOOOOVVVEEESSS bugs! When we asked her what she wanted to be for Halloween , she enthusiastically said, A BUG SCIENTIST! It's also her future career of choice. Since learning that a bug scientist is called an Entomologist, she loves to use the proper wording and explain to anyone who doesn't know, what an entomologist does. She just doesn't understand why anyone wouldn't love bugs, especially spiders and her most favourite bug of all - BEES. We had lots of fun making her costume and placing each bug just so. My Mighty little bug Girl.
Pilot Lucy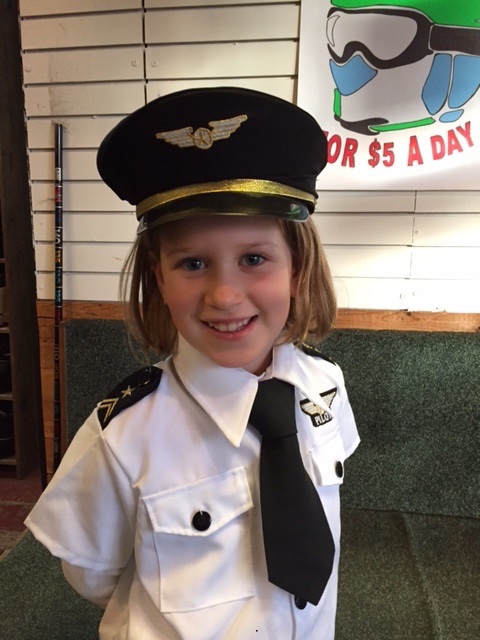 Lucy, 7, dreams of becoming an
Airline Pilot
, so this year, there was only one choice of costume :)
Coal Miner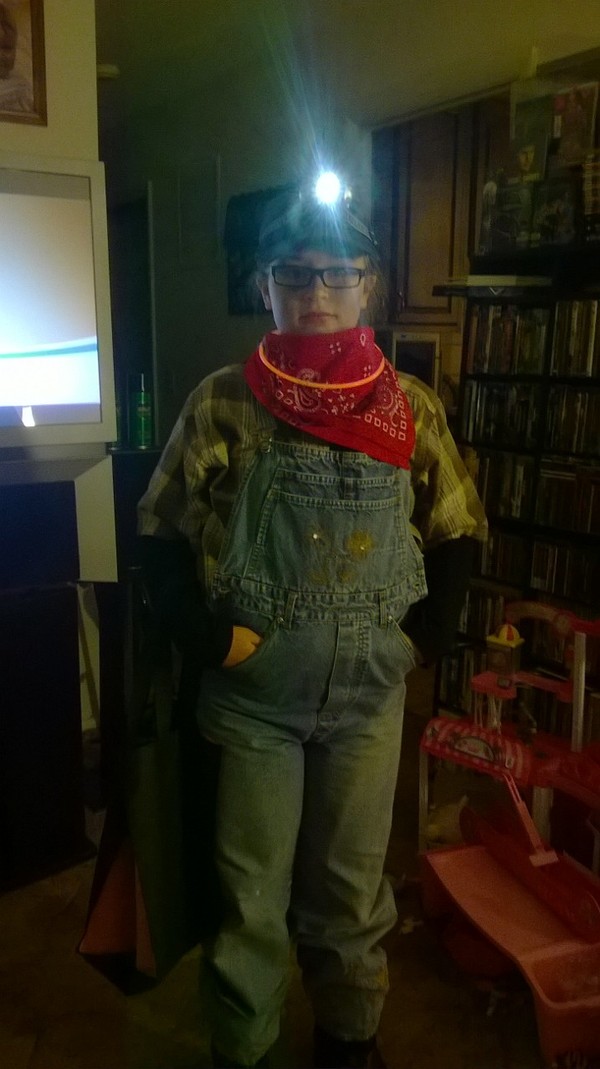 Addy age 9. She was inspired after checking out an LED light her grandfather had. At first she didn't think she could be a coal miner because she was a girl. But after a quick search on the internet she realized girls can be anything!
The President of the United States! #2048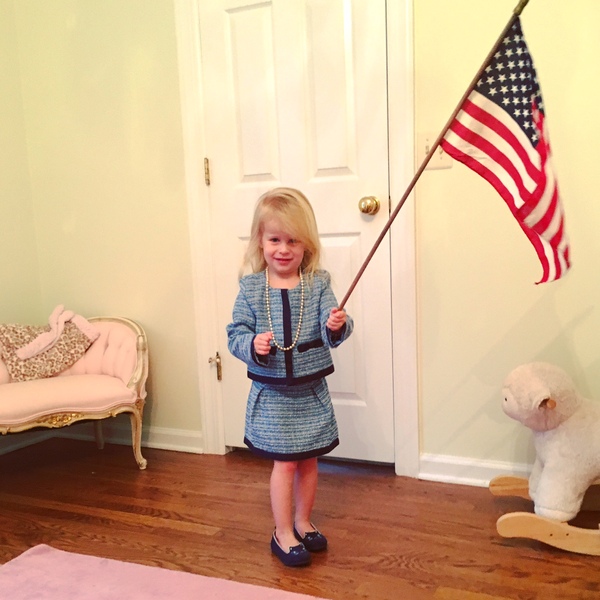 Charlotte, 3 years old, officially announcing her candidacy for President! #2048
Thank you a mighty girl for all the inspiration!
The Railroad Engineers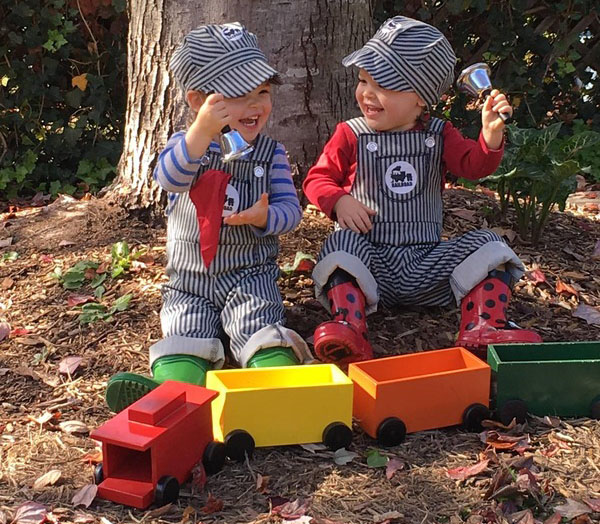 These almost two year olds love trains, ringing bells, and wearing their boots. So it was easy to pick this year's costume - engineers!
Executive Chef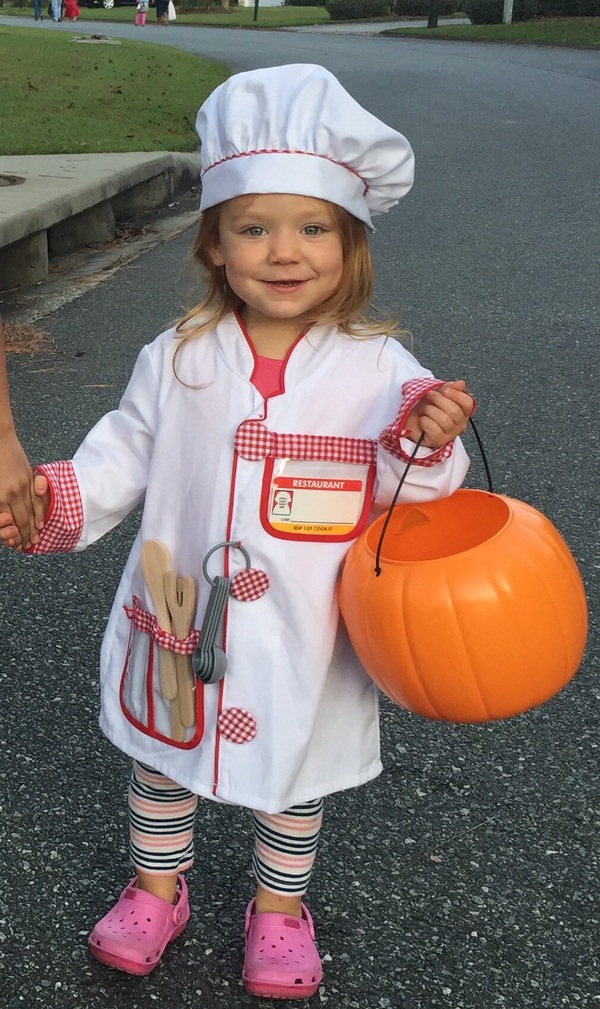 This is 3 year old Cecilia. She chose to be a chef over a princess. We were very proud.
Mini excavator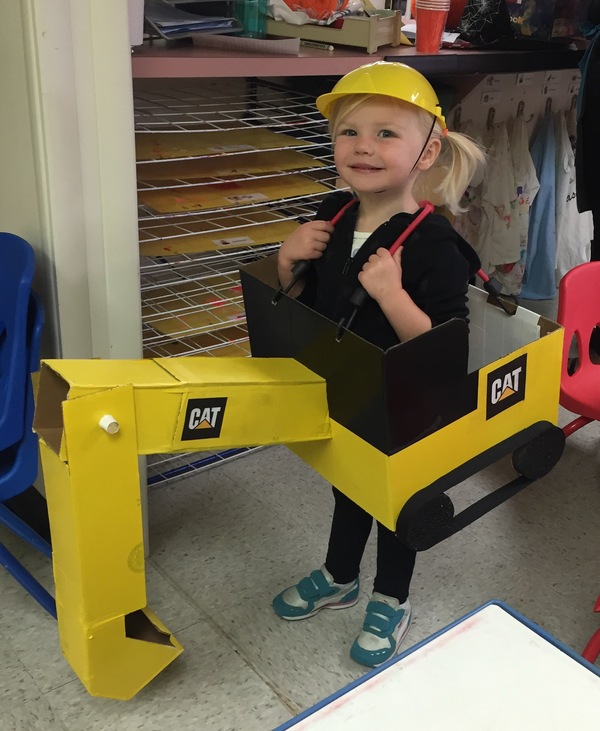 Madison, 2 1/2 years old, loves looking at construction sites and points out all of the excavators we see! An excavator was the 1st thing she thought of when we asked her what she wanted to be for Halloween!
Fierce Firefighter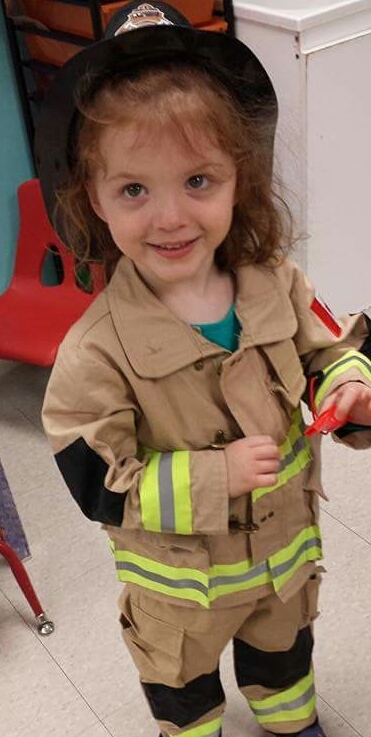 Sadie, age 3, decided she wanted to dress up like a firefighter this year for Halloween. She was told by a fellow classmate at preschool that "girls can't be firefighters" so she was adamant to prove otherwise.
A Mighty Artist - Halloween 2015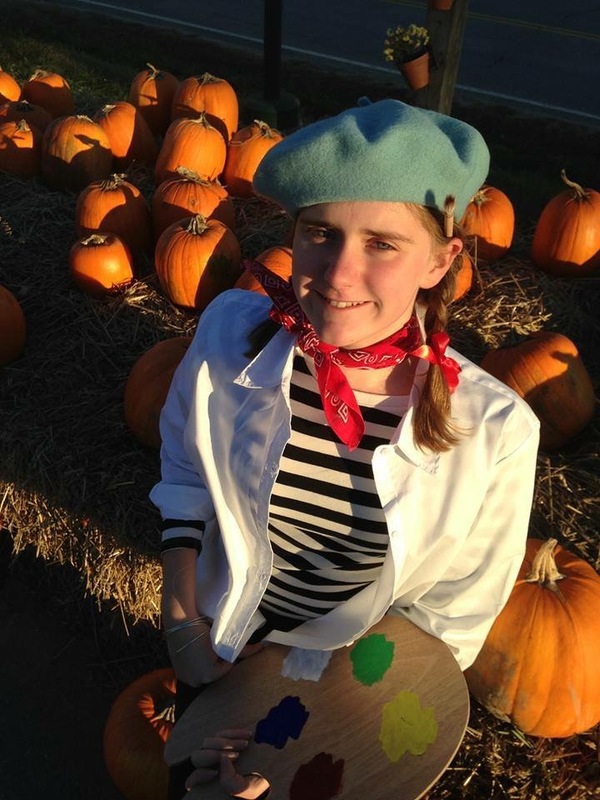 Madeline, age 14, chose her 2015 Halloween costume because of her love of Art.
Hot Air Balloon Pilot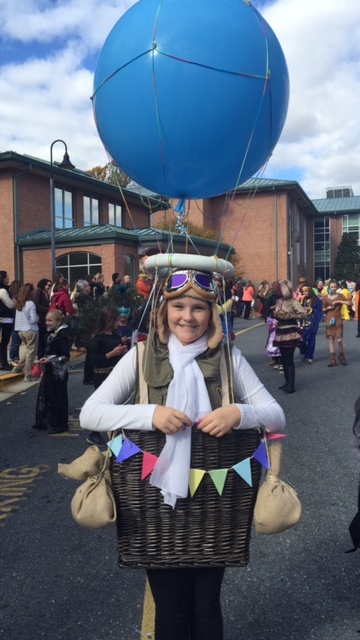 Annie, age 11, wanted to dress up as a girl doing something cool! She made the costume herself, and the rainbow influence represents the diversity of us all. Plus, she just likes rainbow colors. Maybe she'll fly into the sky one day and see one up close. Annie wanted to go out with flying colors this year because she said it was her "last Halloween." She worked hard to accomplish her vision. She hopes that this costume inspires girls to be themselves and get creative.
Registered Nurse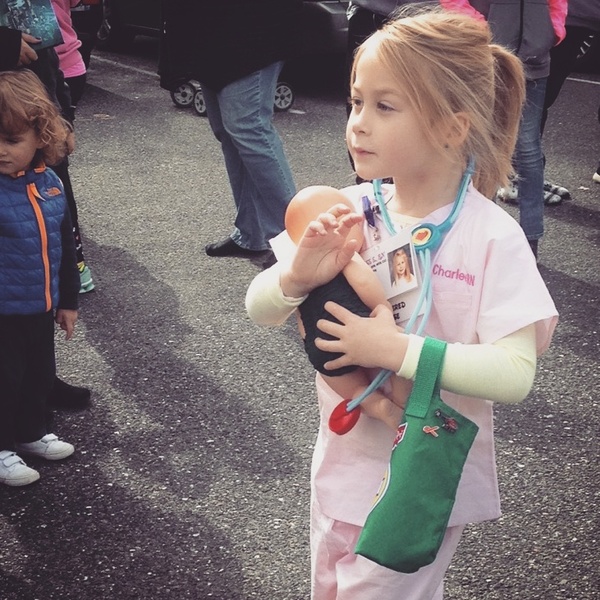 Charlee, 5y/o She asked to be a NICU RN to save babies like her momma.
Sophia the scuba diver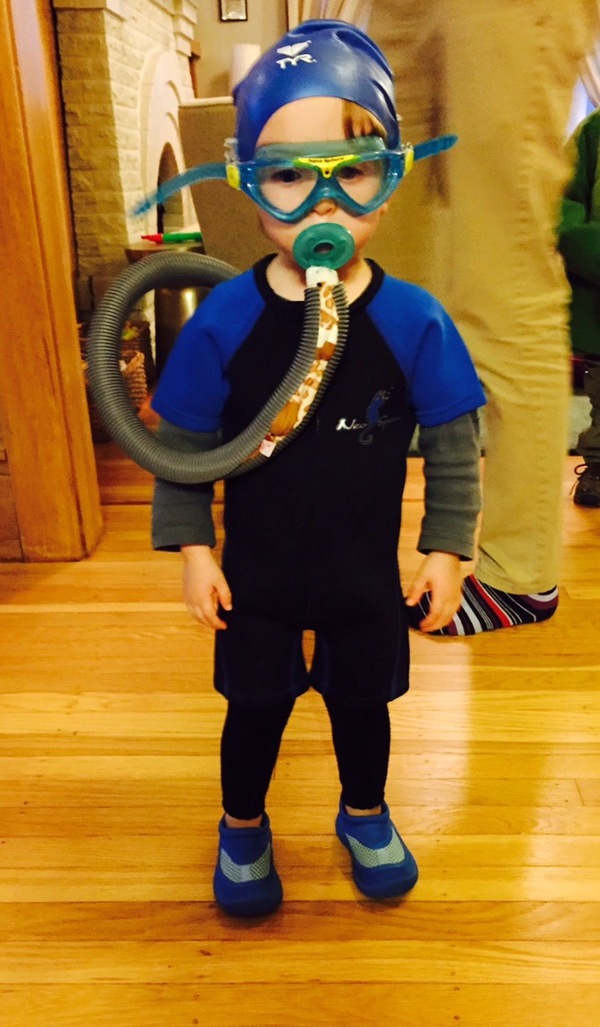 Ready for her next adventure under the sea.
CERN "nuclear scientist in training"
My 2-year-old daughter dressed up as a CERN "nuclear scientist in training"
Future Astronaut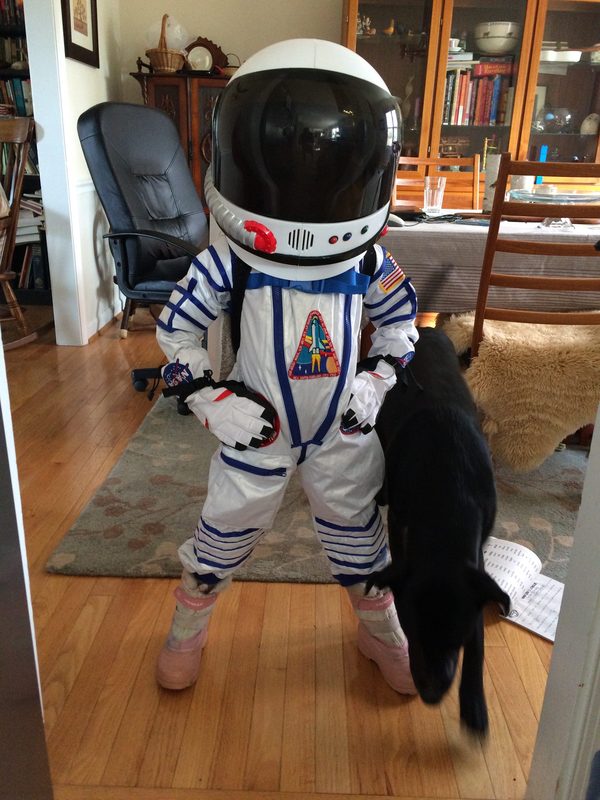 Astronaut
: Illy aged 5 is fascinated with space travel. The night before halloween, she wanted to stay up talking about her costume. "Some people believe in fairies. I think that is fun sometimes. Mostly, I believe that we have been to the moon and that Saturn's rings are made of ice."
The Cardiologist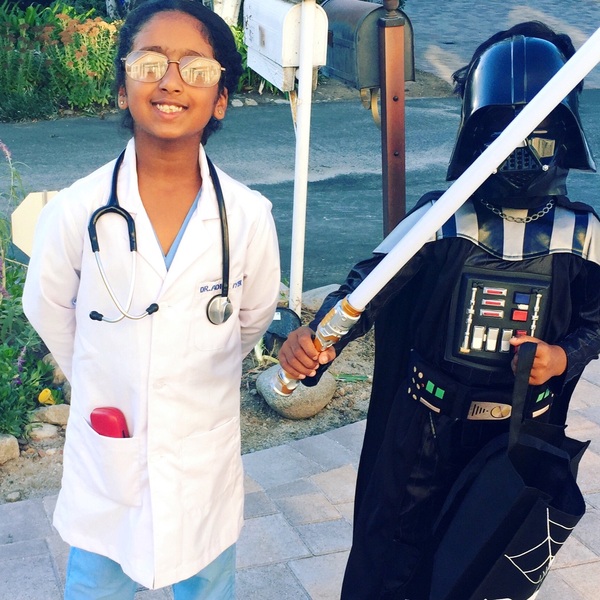 Aditi, aged 6 chose to be a Cardiologist like her mommy this Halloween. She is wearing personalized white coat and scrubs with her name on it. This was the last gift she she got from her beloved aunt who fought a brave battle against ovarian cancer
Female NFL Coach
Juliana, 2.5 years old
She loves watching football with Papa, throwing a football and drawing on a clipboard, ergo football coach. The only current option for a visible NFL career as a girl is cheerleader. Despite their highly physical performance, appearance pressure and crazy work hours they don't even get paid enough to make a living.
Jen Welter was an intern coach for the Arizona Cardinals for 5 weeks but there currently is no female NFL coach.
Equestrienne
Kate, Age 1 1/2
Our girl loves adventure, and loves animals, so the pony was her favorite part of the night (we skipped the candy and went to a local orchard's festival instead)! In a sea of Elsas, she definitely stood out, and we got a lot of great comments, including our favorite, which was from an older girl who rides competitively and thanked us for promoting such a positive, healthy activity for our daughter!
Police Officer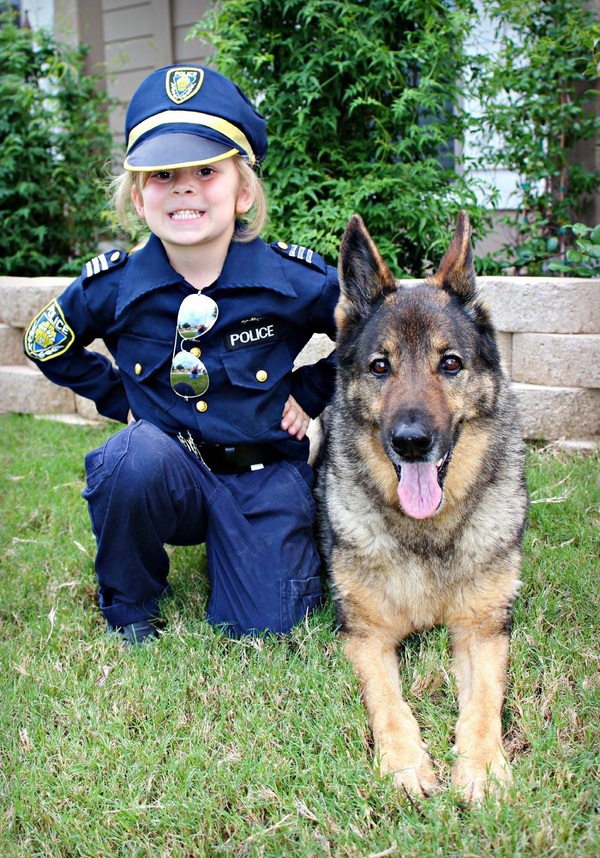 Isabelle, who is 5, choose to be a police officer for Halloween. We have a neighbor who is a Highway Patrol Officer. Isabelle also enjoys pretending to write her sister tickets for speeding on her bike.
Mighty Girl Superheroes
Ms. Marvel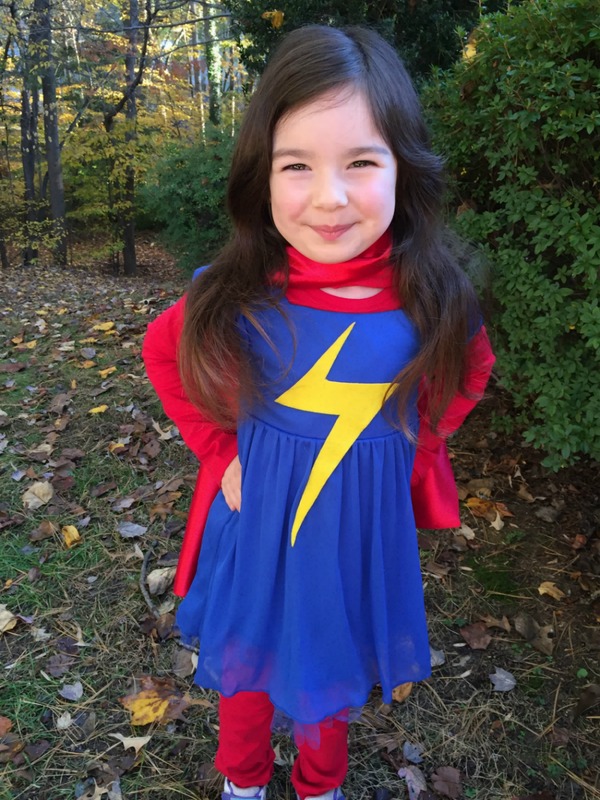 Geovana, 6, is doing her part to save the world as the new
Ms. Marvel
, Kamala Khan.
Squirrel Girl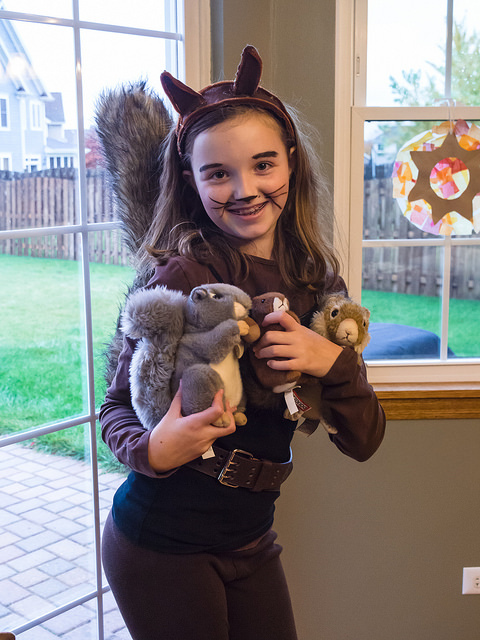 Word Girl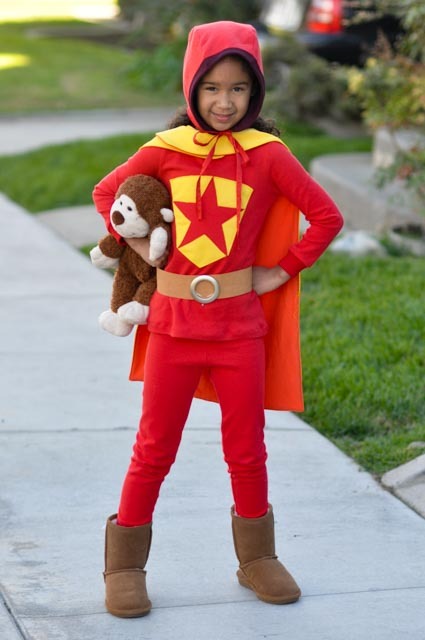 The Real Super Girl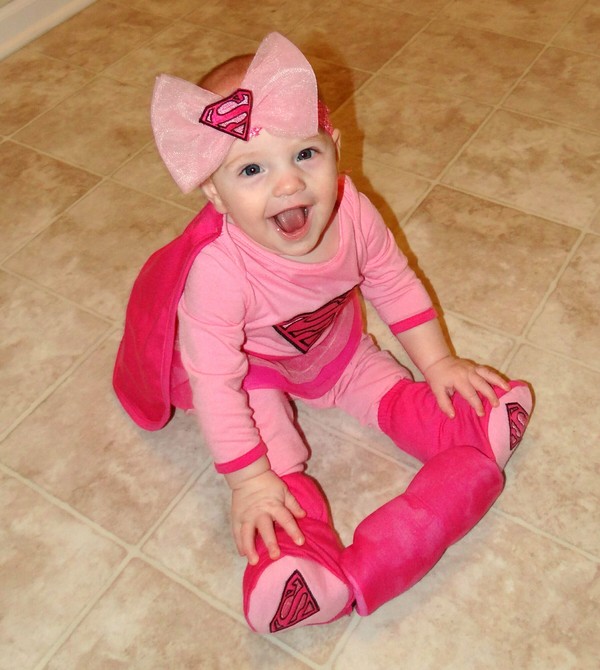 Ariana is only 6 months old and was born with bilateral clubfoot. Obviously, her "boots and bar" had to be a part of her outfit. She is already far surpassing expectations, crawling and even pulling up even though we were told to expect delays. She is DEFINITELY a real live
Super Girl
.
Bat Girl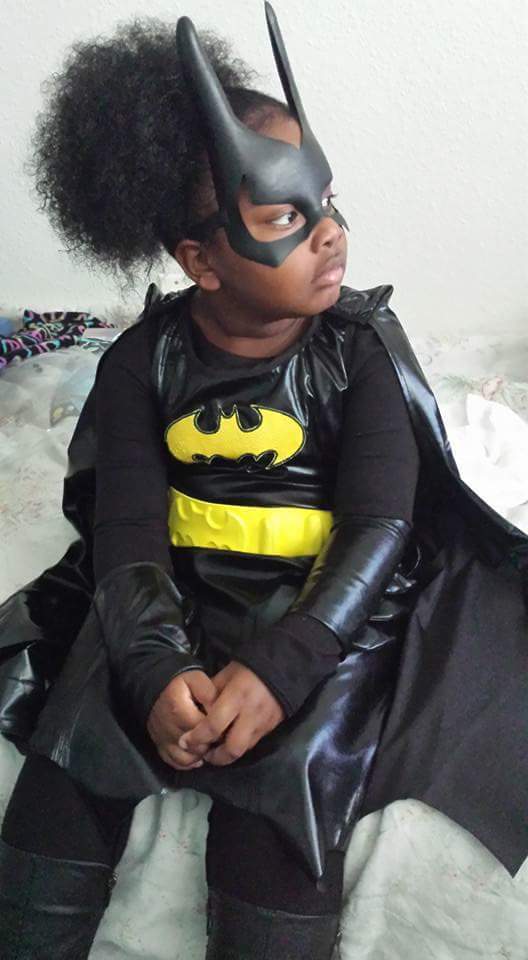 Janai Grace is 4 years old and interested in helping others. She believes "If my dad can be Bat Man, I can be
Bat Girl
".
Superpanda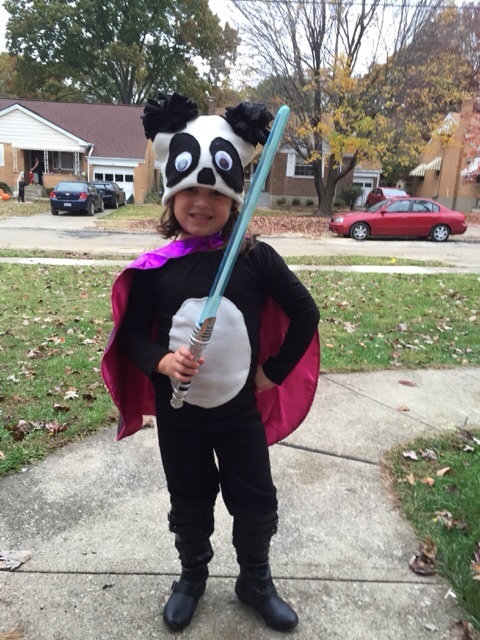 Our mighty girl, Rosie (5), created her own super hero, Superpanda. Rosie explained that Superpanda's sharp teeth can chew through bamboo, giving her strength and courage.
Iron-Woman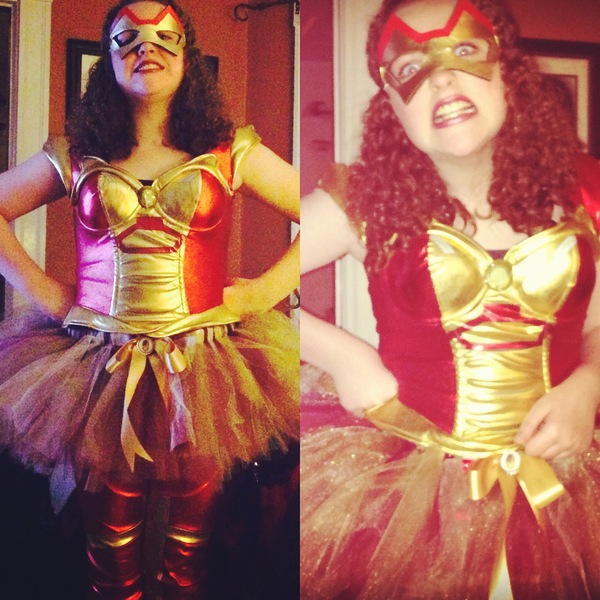 Girl Power!
SHE is Thor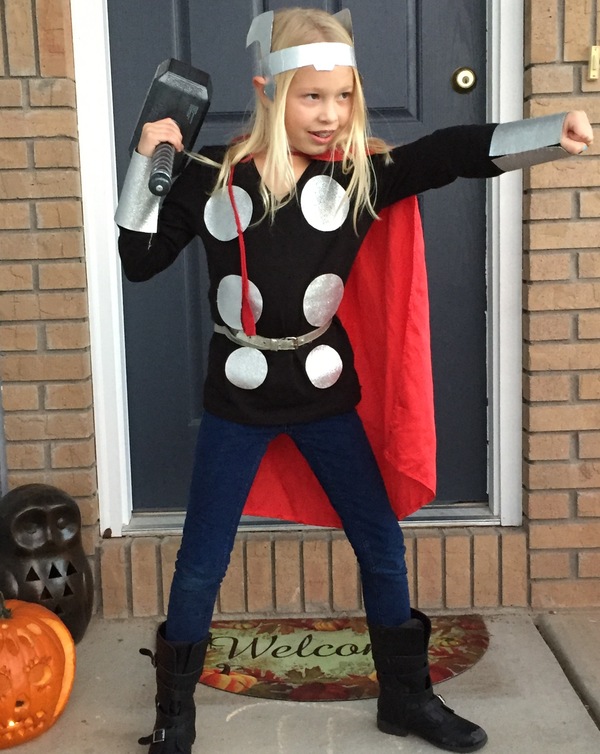 Addison, age 8. She chose to be
Thor
this year because she likes how he fights and how he is so strong!
Wonder Woman & Supergirl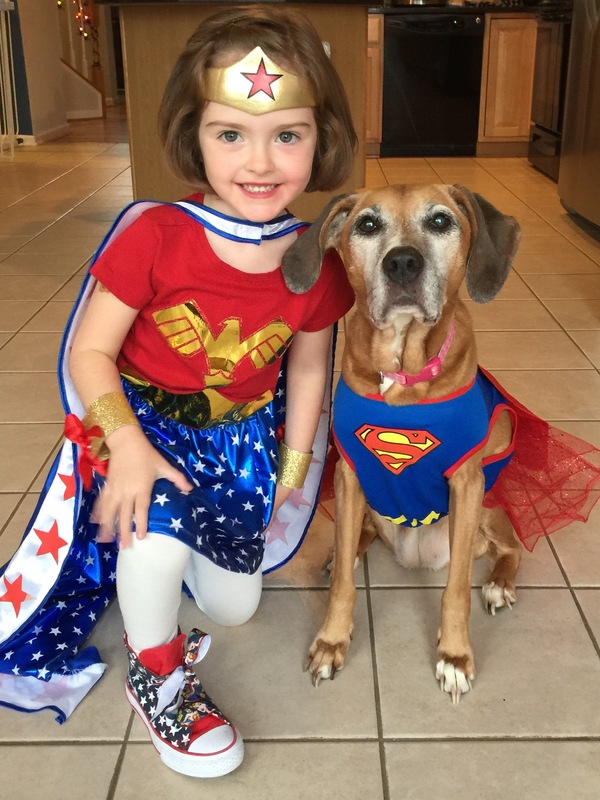 On her 5th birthday, Lila told us she changed her name to
Wonder Women
so we should call her that from now on!
Artemis of Young Justice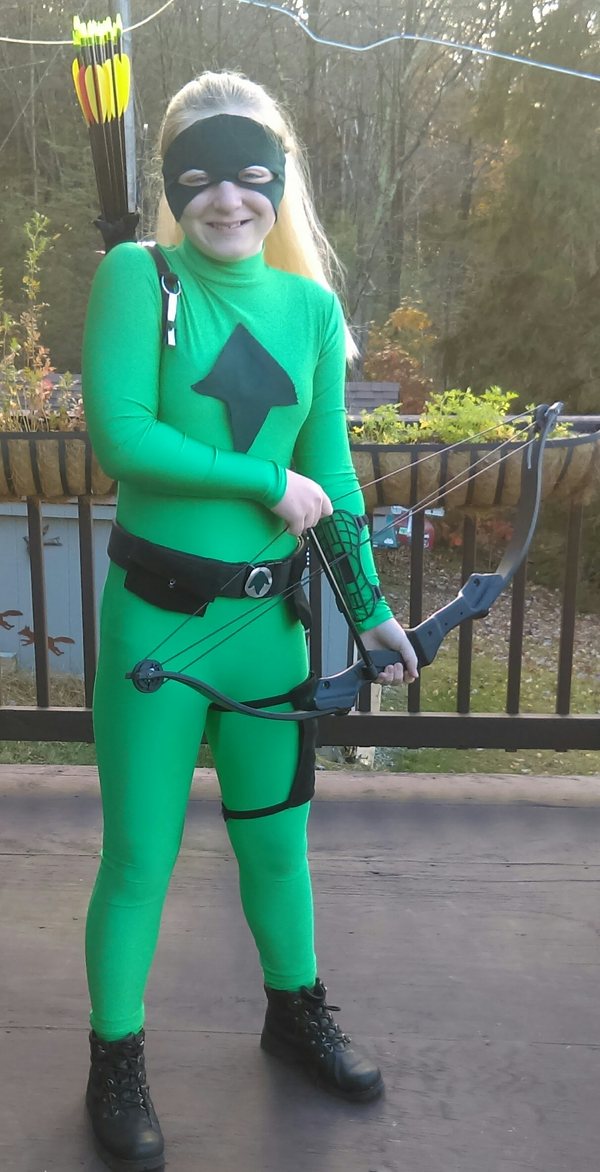 Shannon - 11 loves the sarcastic wit and complexity of heroine Artemis of the TV show Young Justice about teenage sidekicks of our favorite Justice League heroes. She requested thus costume and worked hard in the design. Together we created her vision for Halloween 2015.
"Who said Cpt. America had to be a boy?"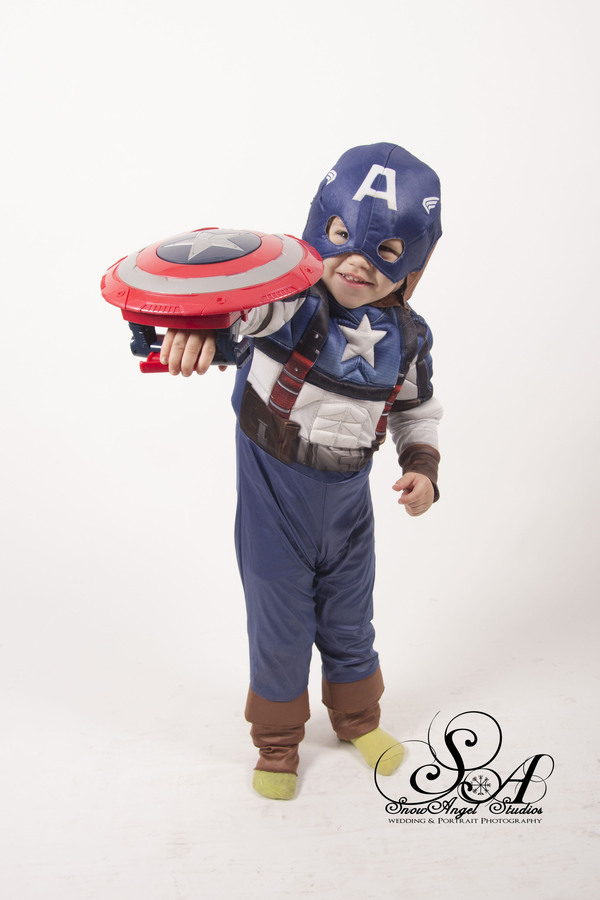 Wee Rayna, has come to adopt many nick names in her 3 years of life, Ray-na-Terror, The Tank, etc. but the one consistent is that she is pretty much fearless.
So when she initially had a Rapunzel costume in hand, it didn't seem to faze anyone, however as we walked through the store, the transformation that went over her face as she saw the Cpt. America costume was comical and amazing. She dropped the Rapunzel costume like it was burning her, and scrambled up to get the Cpt. America costume into her arms and would not let go. Despite many options presented to her in the rest of the store, many of which she would have naturally gravitated to in the past, Cpt. America was going to be hers, and nothing was going to stop her.
I was so proud of her, and wouldn't have stopped her for the world. She made the most adorable Cpt. America EVER.
Incredible Girl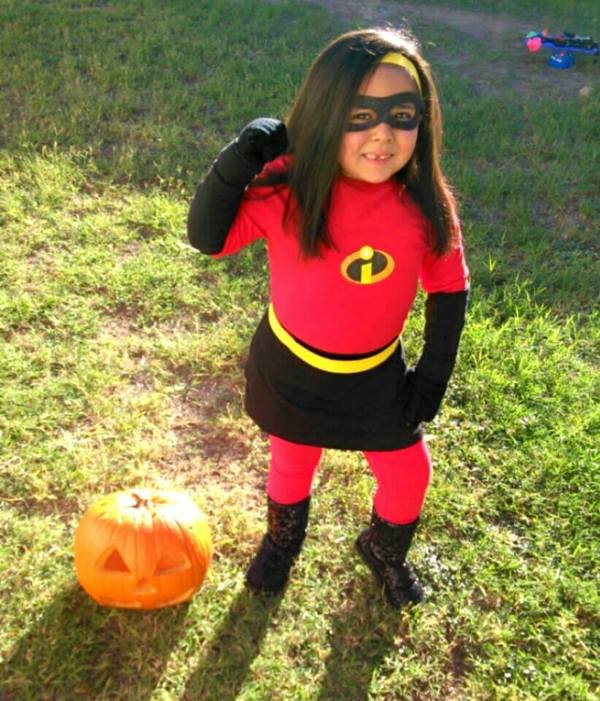 Camila 5 years, she picked
Violet
invisible girl from the Incredibles
hulk princess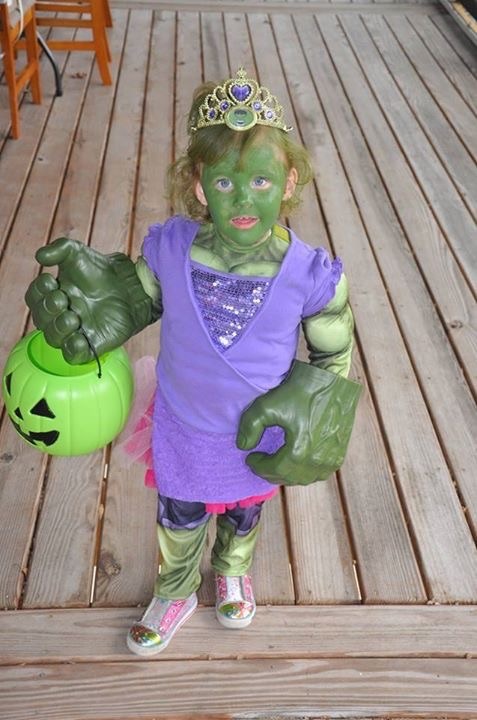 Eleanor age 3. Princess SMASH.
Hawkeye--Kadie McDonald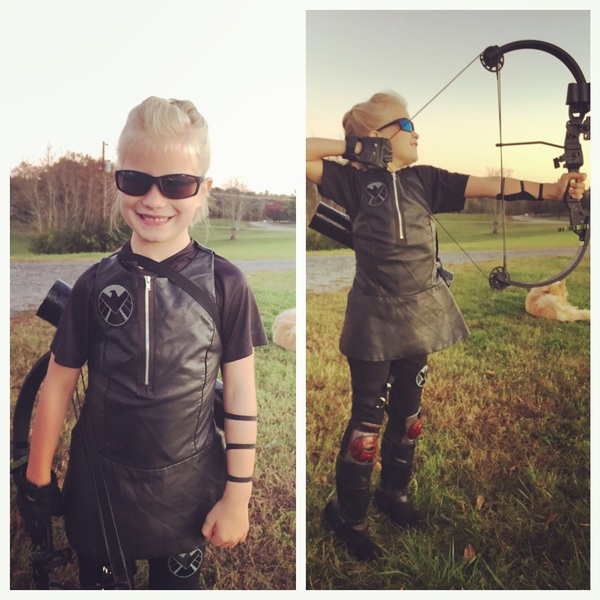 "Step aside boys, the girls will do the saving now." Kadie "Hawkeye" McDonald, age 7
PeggyCap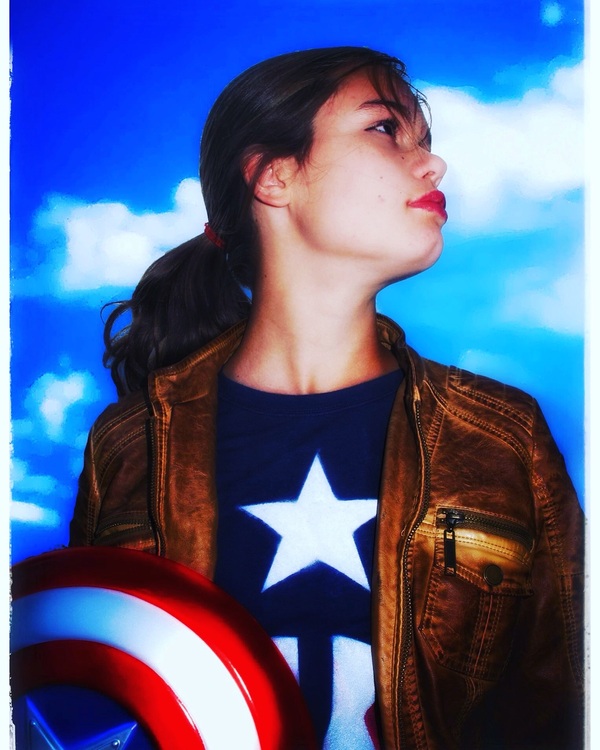 This is me as Peggy Carter/Captain America!
Garnet
My daughter loves the intelligence, creativity, strength, and compassion exhibited by Garnet, leader of the Gems in Steven Universe.
Harley Quinn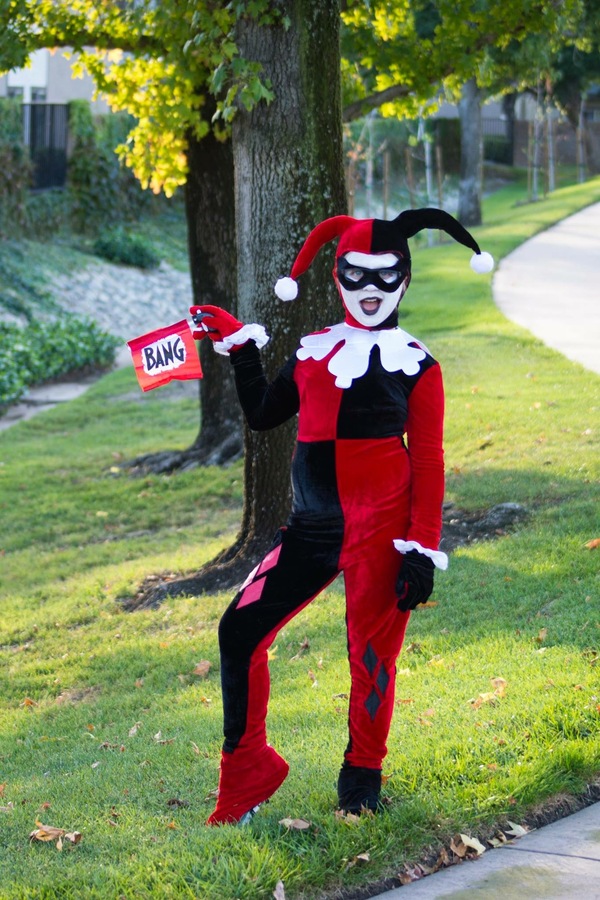 Sienna, age 9, has been a comic book fan for years, she has dressed as Batgirl, Supergirl, Poison Ivy, Thor, and this year Harley Quinn. She was having a lot of fun getting into character for her photo shoot as the mischievous villain.
Steampunk Hawkgirl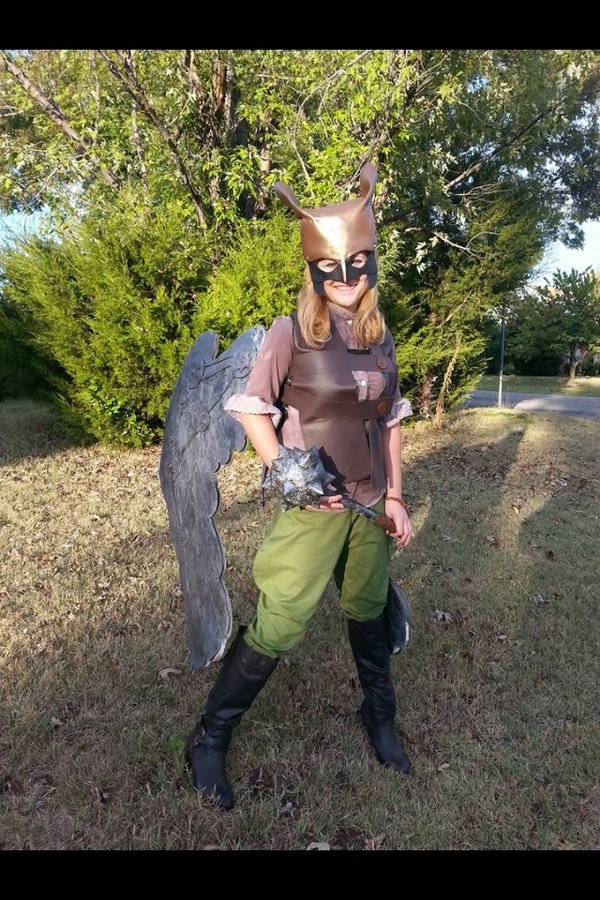 Cetani, 12, as the best superhero, Hawkgirl.
Owlette Fighting Crime!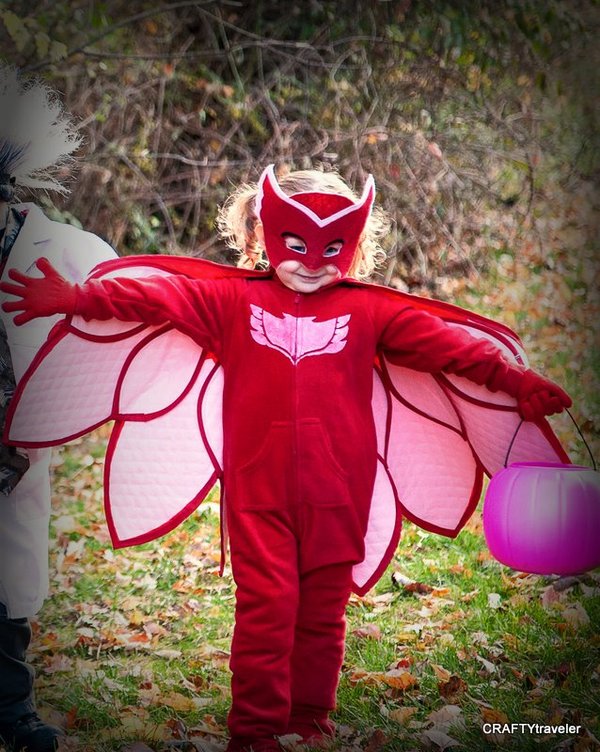 Hazel - Age 4 just getting into her crime fighting ways as Owlette from PJ Masks! Her love of owls combined with an empowering character really inspired her this year so Mommy got out her sewing machine to make it happen!
Zombie Wonder Woman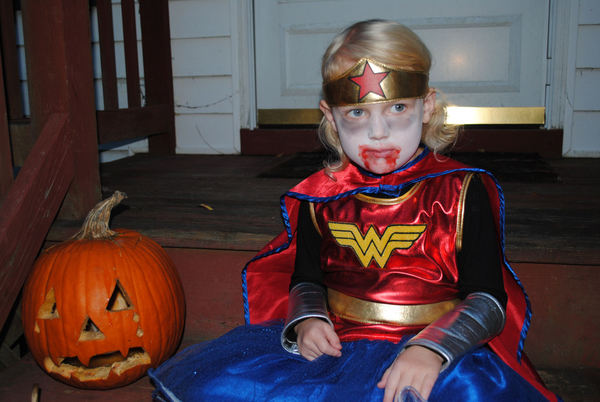 Rebekah was already going to be
Wonder Woman
. I asked her if she wanted to add scary makeup and she was excited about that idea.
Natasha Romanoff/Black Widow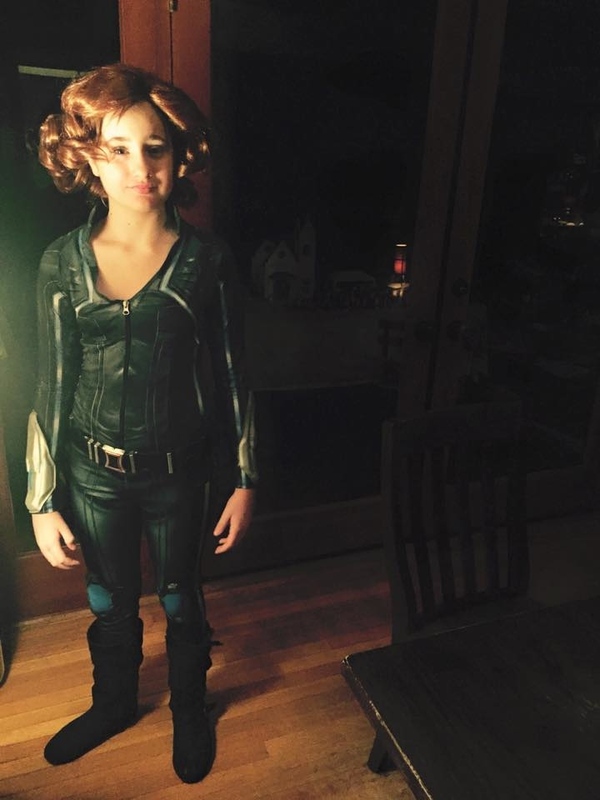 Madeleine, age 11. Natasha Romanoff is strong and smart. When Madeleine found that
Black Widow
wasn't being included in The Avengers toy sets - though a major super hero and a huge part of the team - she made sure to let store managers know that wasn't ok. She hopes for a time when boys and girls will be able to buy and play with ALL the Avengers, not just the men.
Mighty Girls Love Animals
Baby Flamingo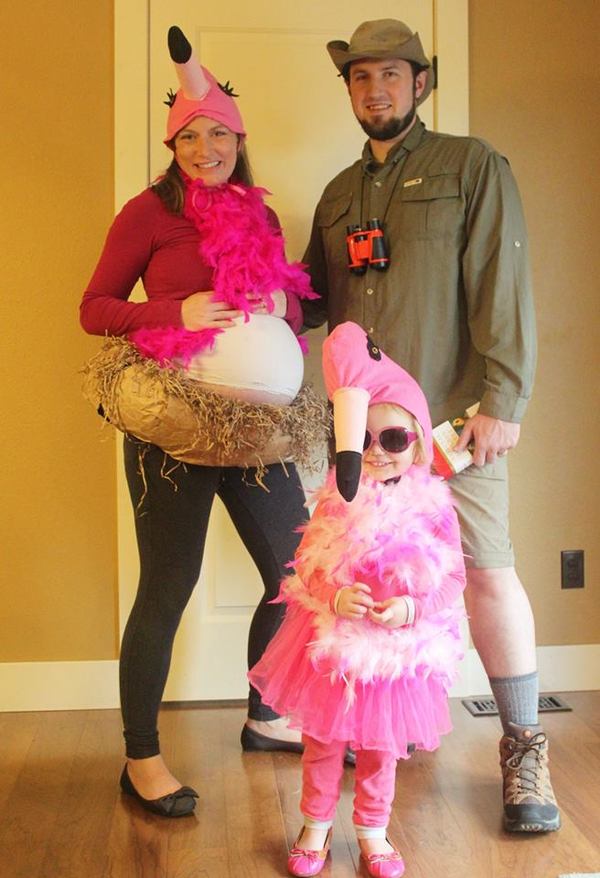 My almost-3-year-old daughter loves Flamingos. She helped to design all of our costumes to support her theme. Mama Flamingo on a nest (featuring her soon to be baby brother), Bird Watcher, and Maggie the Flamingo Chick.
Hungry Jellyfish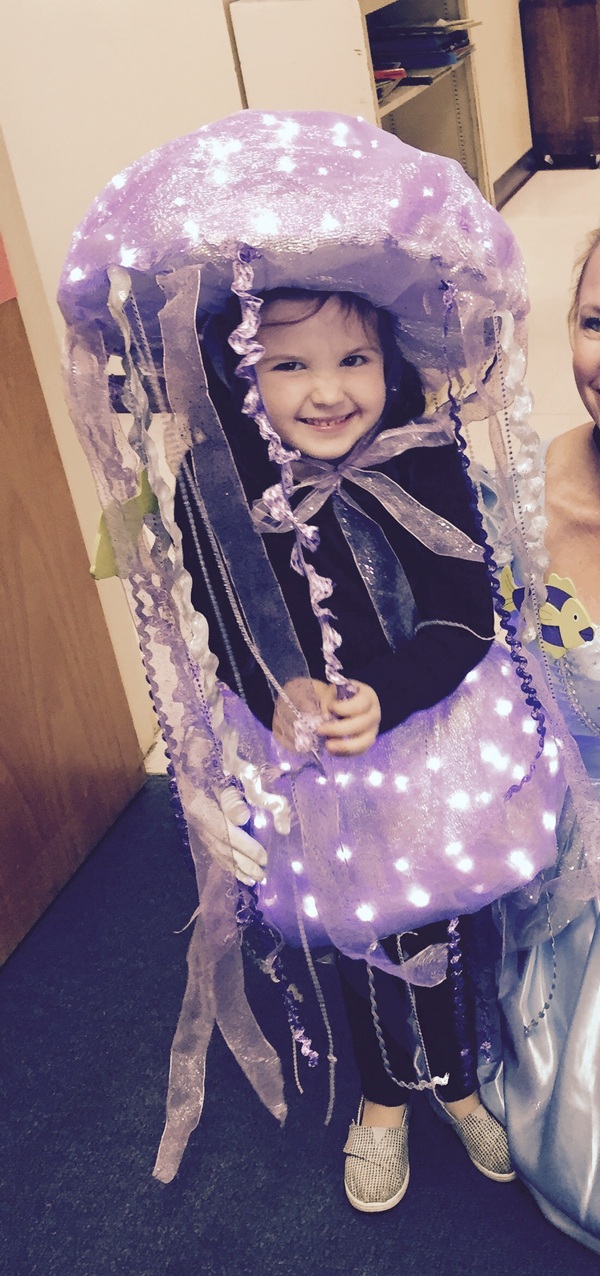 Our mighty girl, Cailin - 4, loves to learn about ocean life. She wanted to be a "hungry" purple jellyfish, and her homemade costume lit our path for safe trick or treating!
2007/2015 Still a busy bee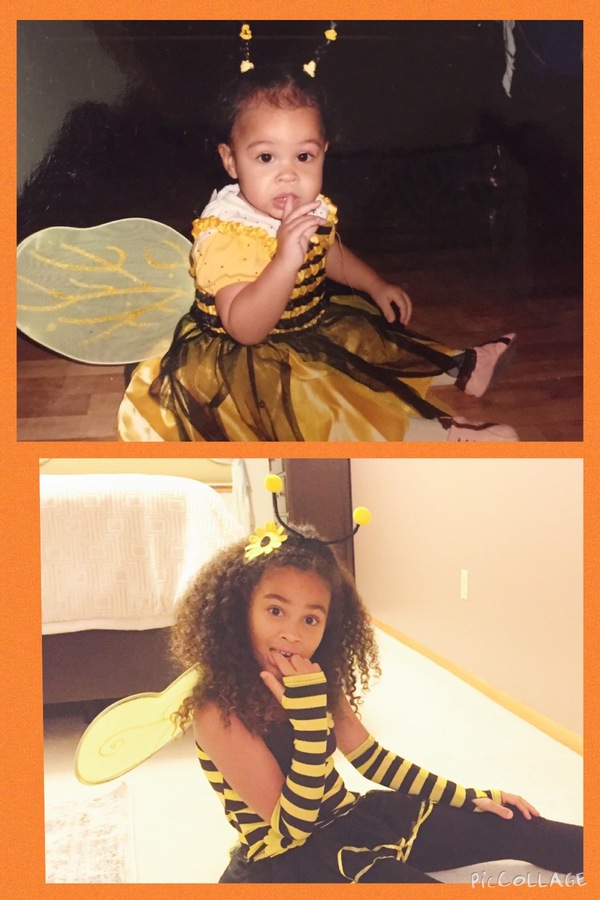 Her wings will take her where she needs to go!????
Fly Like an Eagle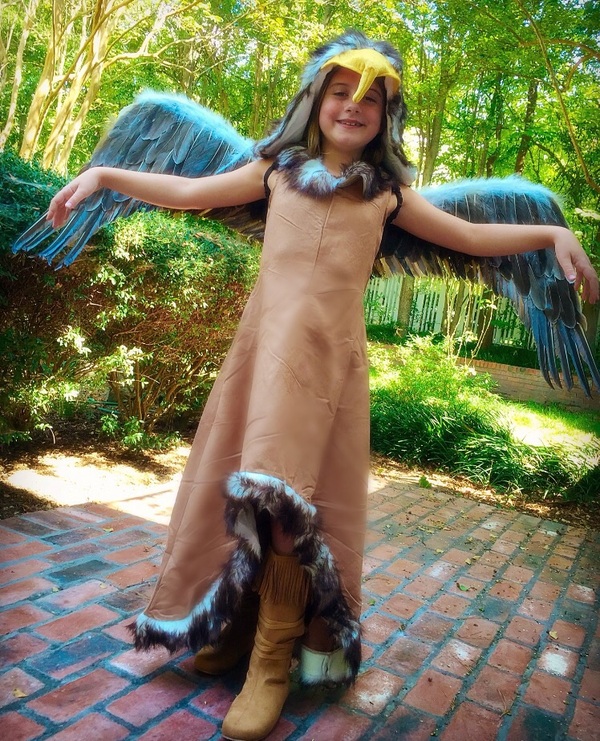 Lily is 8 years old and loves birds! This is the 4th time she's chosen to dress as some type of bird for Halloween. She's also been a peacock, a parrot, and a blue macaw. She was inspired to become a Bald Eagle after she spotted one while camping.
Narwhals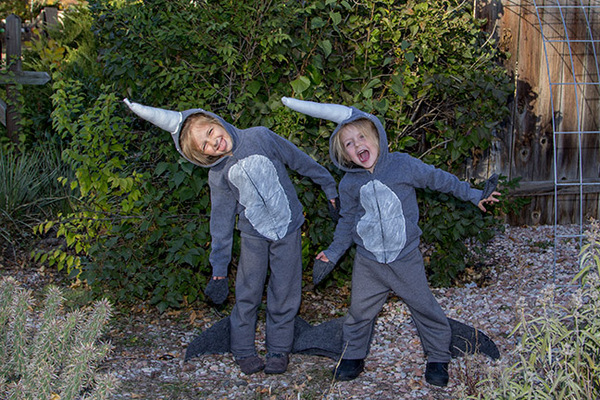 Isla (age 5) and Luna (age 3) love being unique and silly, so when we suggested nearly a year ago that we all be narwhals, they were thrilled with it and talked about it for months until Halloween came around.
The Dancing Shark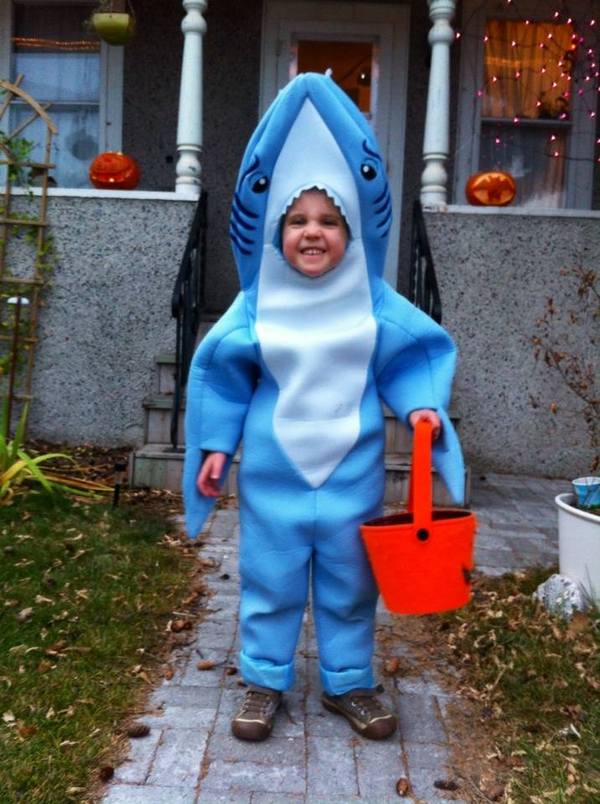 Morgan loves dangerous creatures
Trilobite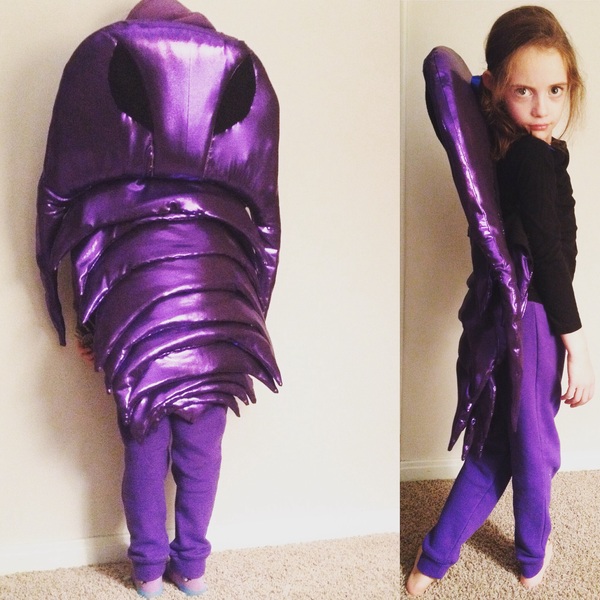 Olive, age 7, has been planning her trilobite costume since last Halloween. Her passion for science - paleontology in particular- is an endless source of inspiration for her.
Peacock lights the night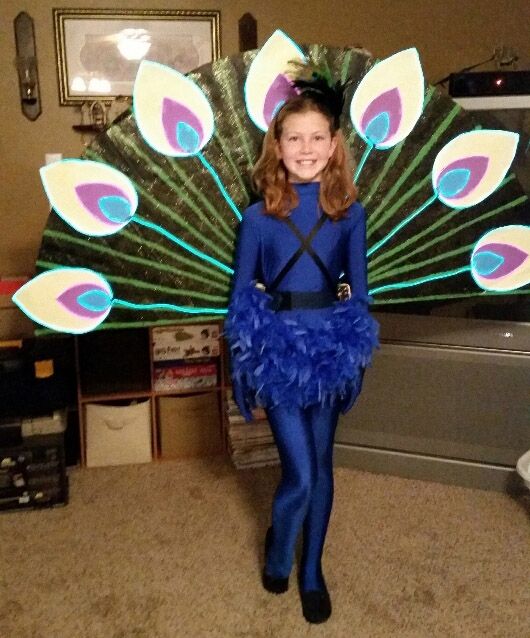 Abby (11) designed and constructed the costume on her own, including all EL wire soldering. She had a few design and construction challenges along the way, but she worked through everything and rocked Halloween!
Sea Anemone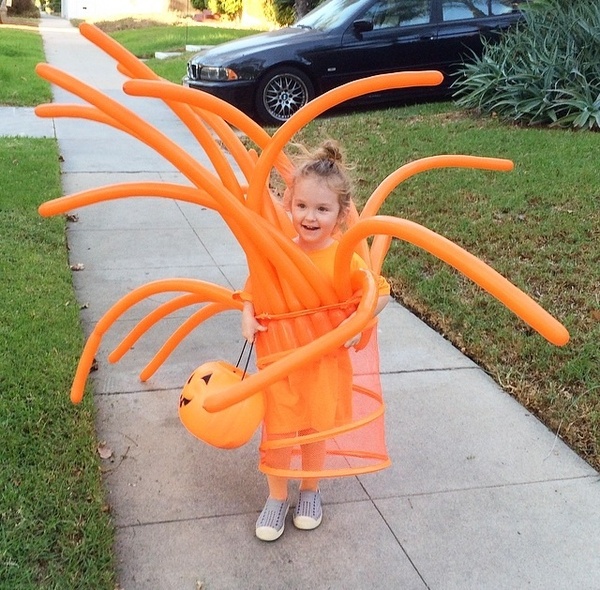 Clementine (age three) learned about and played with sea anemones at the beach and the aquarium this summer and decided she wanted to be "an orange emperor sea anemone" for Halloween. We tried to convince her to go as an easier sea creature to create, but alas her mind was made! Few people knew what she was, but we love and support this smart girl's originality!
Butterfly Queen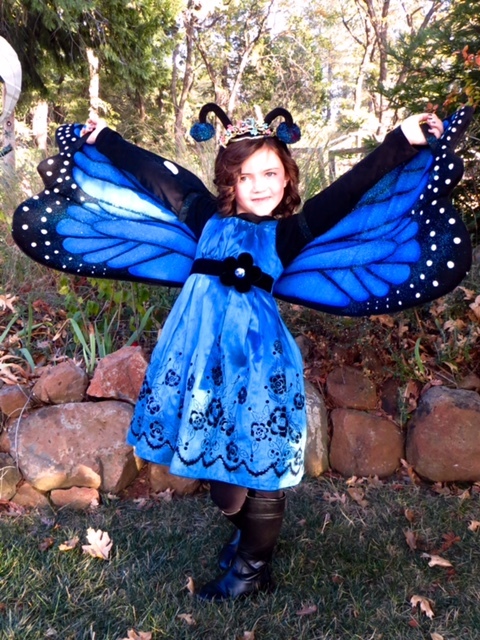 Alia, age 6, as the Butterfly Queen.
A Dove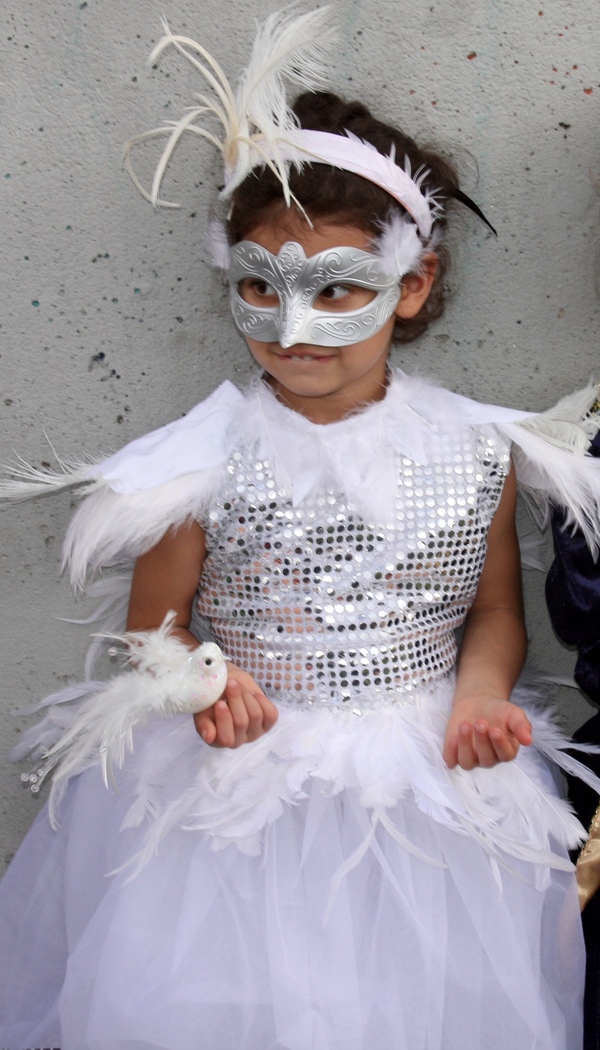 Kavya, age 5. We modeled this handmade costume after her treasured ornamental dove friend (a thrift store find). She's an animal lover who adored dressing "fancy" while representing nature. She got even more excited when I told her the bird represents peace.
Fierce Little Spider!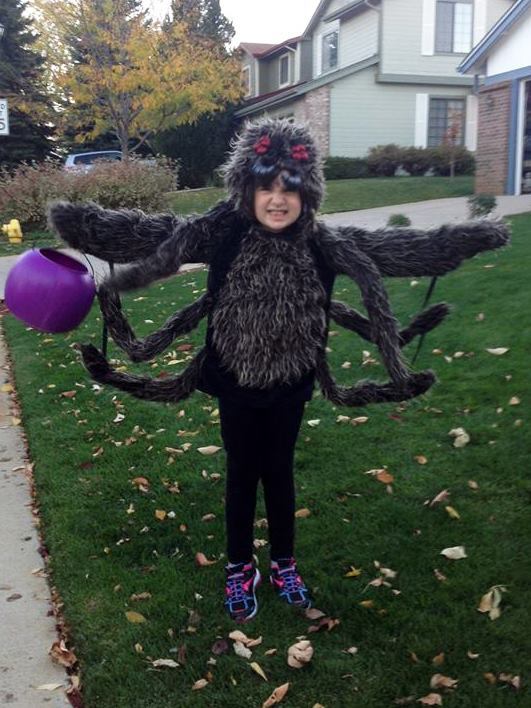 Zia, age 5, has always been a lover of insects and animals of all kinds. She has a special love of bugs. No princess costumes for this kid!
Phoenix Rising!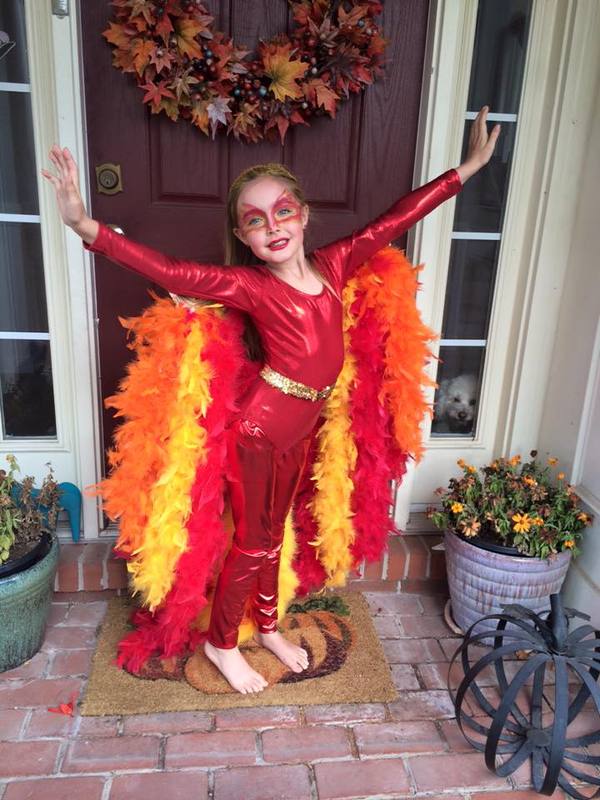 Genny, 8, decided to be a phoenix this year. She was inspired by Harry Potter Series' character Fawkes. You can't see because it's so bright in the picture, but her wings light up!
Lion ROAR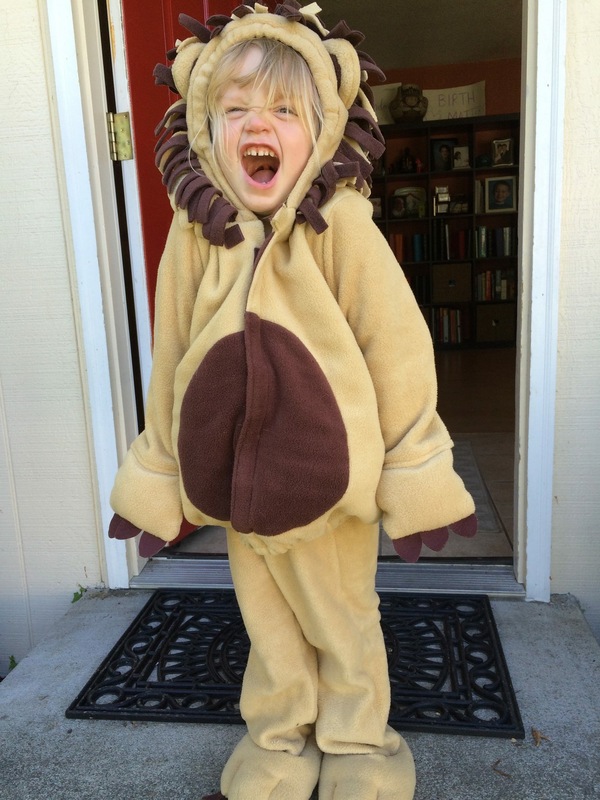 Hear me ROAR!
Walrus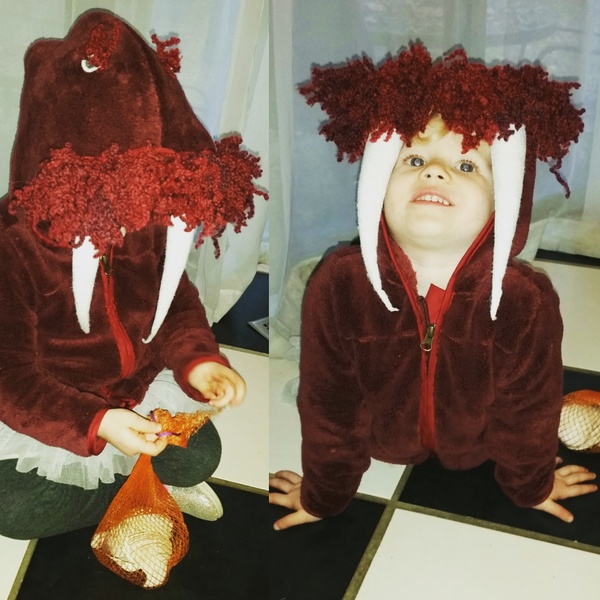 Maya 3 yrs old - She was initially scared of an The Octonauts episode with walruses, but 24 hrs later she decided they were her favorite animal. Maya also informed us that they eat clams, and tried them one night for dinner. Pictured she is opening her bag of clams for a snack, and showing us how she props herself on her flippers.
There are "girl" dinosaurs too!!!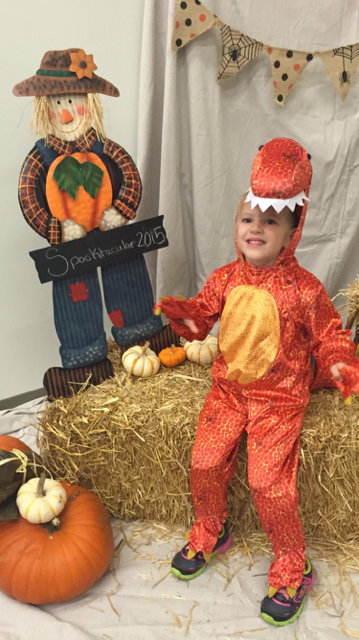 Sophia (4yo) doesn't like it that dinosaurs are always portrayed as "boys". She wants to represent the girl ones, which are "faster, bigger and better" :)
Sister bats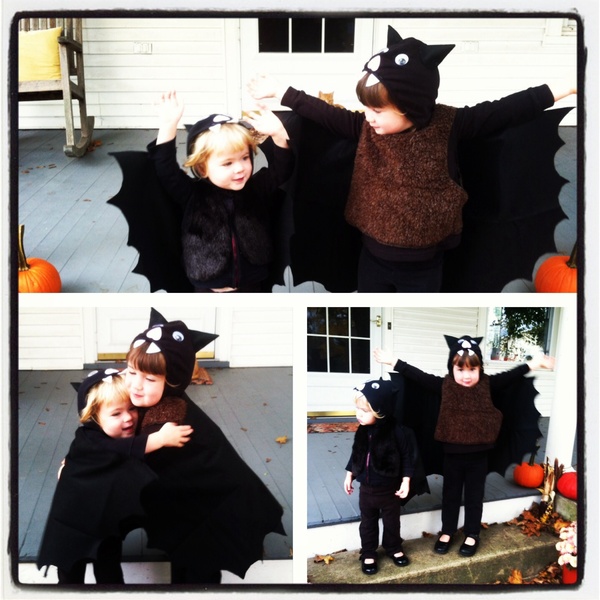 Both of my girls love bats. So when Halloween was coming up, that's what they wanted to be. I made their costumes and they had a blast running/flapping their wings.
Amelia- Happy Little Snail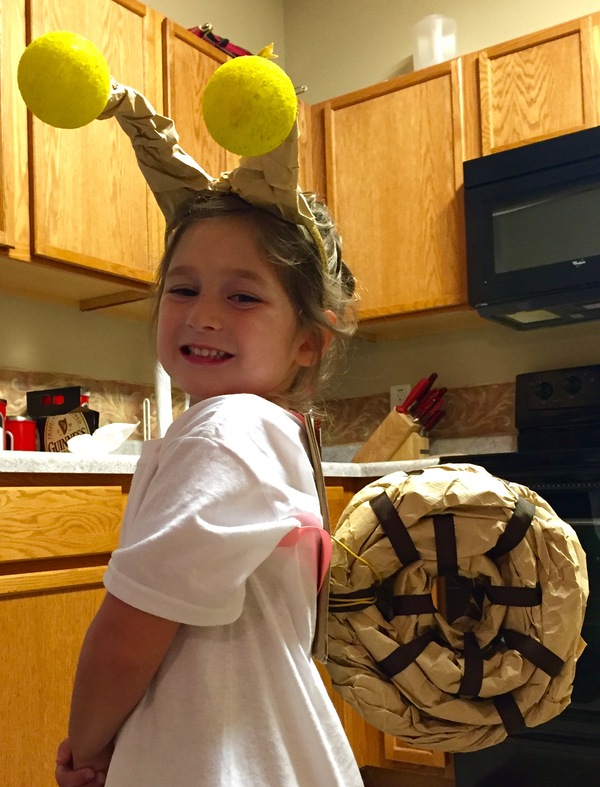 Amelia, 5, wanted nothing more than to be a snail for Halloween. She definitely has a mind of her own! Every year her costume has been hand-made. This year was our favorite because we were able to do it together. She was very proud of her homemade snail costume. And I'm very proud of my Mighty Girl!
Costumes from the Imagination
A Mighty Girl!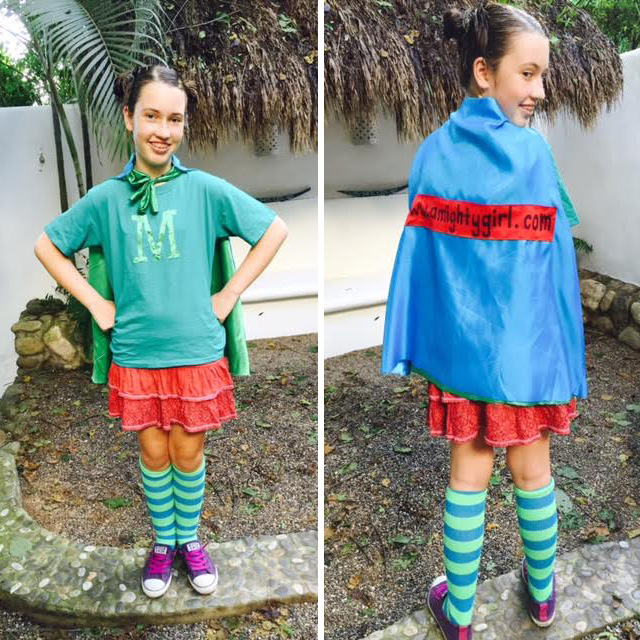 Our daughter loves your site for music, books and movies. This year she made her outfit and went as Mighty Girl! Thank you for the inspiration!
The Solar System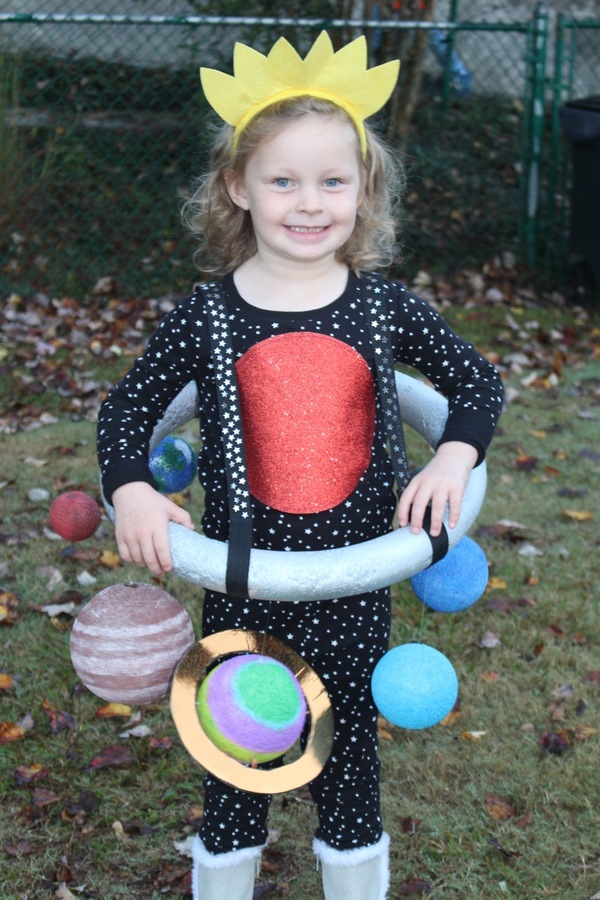 Kathryn, age 4, is obsessed with outer space. She wants to be an astronaut when she grows up.
Pre "Teen Wolf"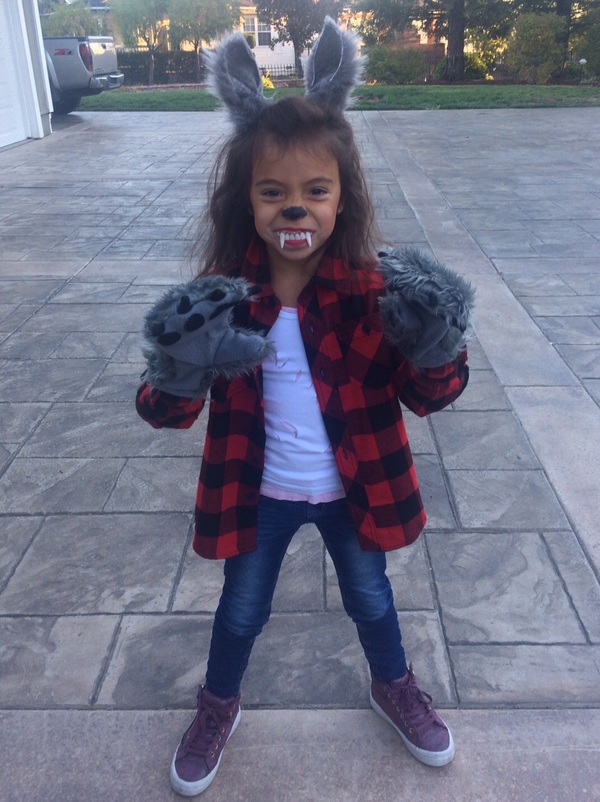 Breanne,6, wanted to be teen wolf. So why do wolves always have to be boys? They absolutely don't! She's the updated version of teen wolf!
Fearless Knight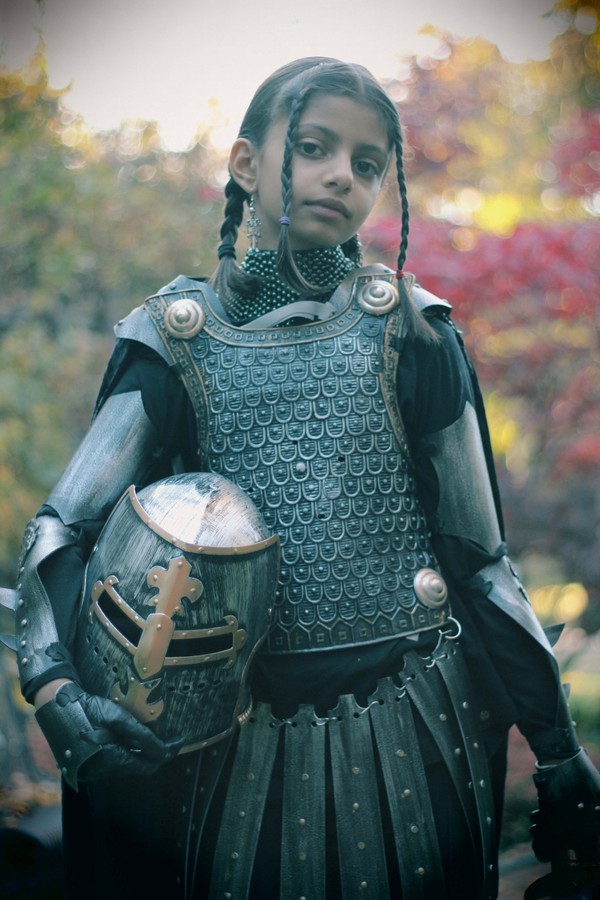 Niyati, age 9, wanted to be a knight for Halloween. Her dad made most of this costume using kitchen placemats for armor, plastic beads for chainmail, and an antique paint finish to unify the whole thing.
Flu Virus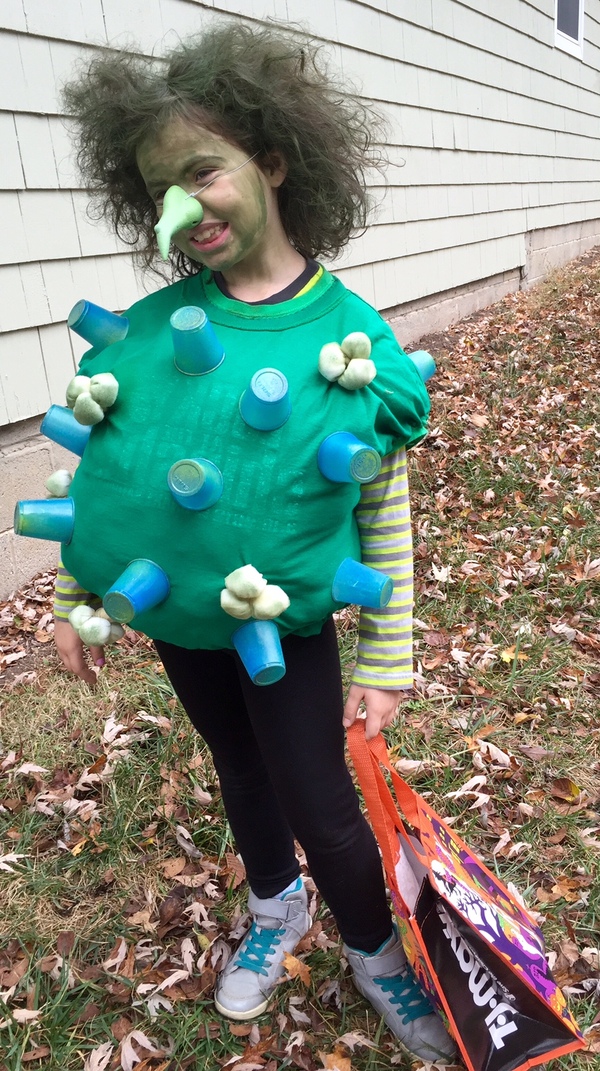 Katie dreams of being a Biomechanical Engineer when she grows up, so each year she schemes for a science based costume. Past years have included Beakman and an Allergist. This year she went scary with a Flu Virus complete with "H" and "N" proteins... And she was ready with a biology lesson for anyone who would listen!
Zombie Girl Scout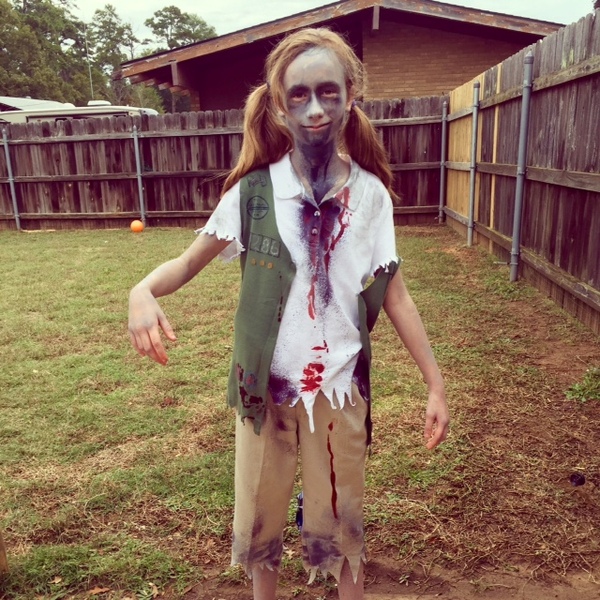 Allison 12yr old is a 5th year Girl Scout and figures she will be in uniform when zombies attack!
Frida w/Monkey 2008; Monkey w/Frida 2015
When she was 3 we had carte blanche to dress her up. But now that she's 10 she has her own ideas. She wanted to dress as a monkey because it's her zodiac sign. We thought it would be hilarious to add her stuffed
Frida
to make it full circle.
Morton Salt Girl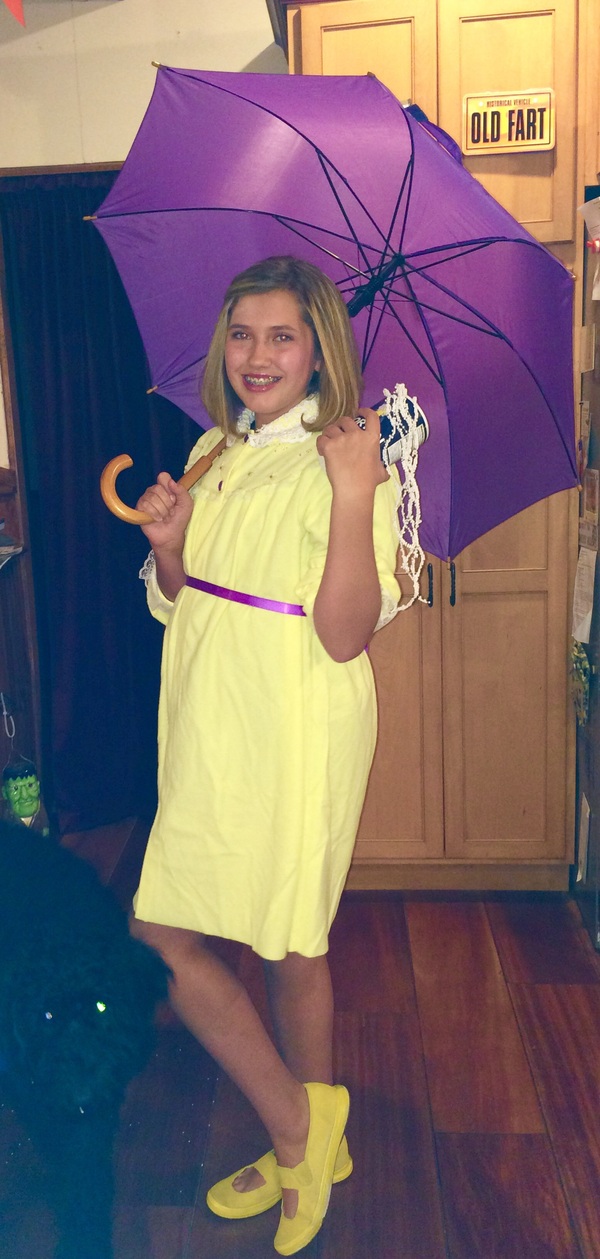 When it rains it pours Morton Salt
Mona Lisa and Mighty Girl Art Gallery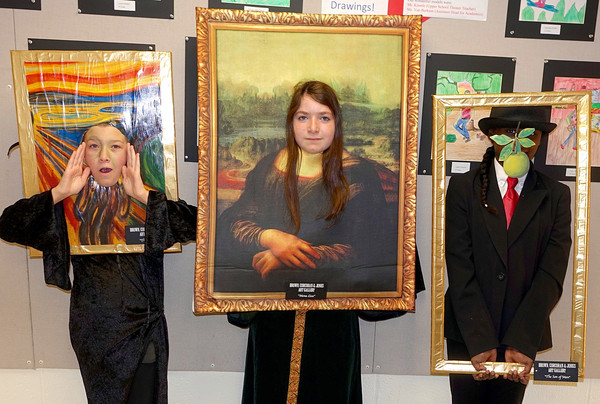 My daughter, the Mona Lisa, and her friends formed their own art gallery, also featuring The Scream and The Son of Man. So proud of our ladies for finding a way to mix culture and candy!
Satyr and Greek Goddess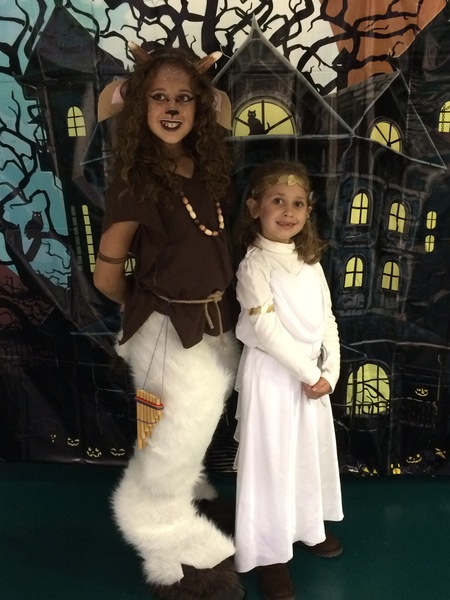 Our Mighty Satyr and Greek Goddess
My Liechtenstein Girl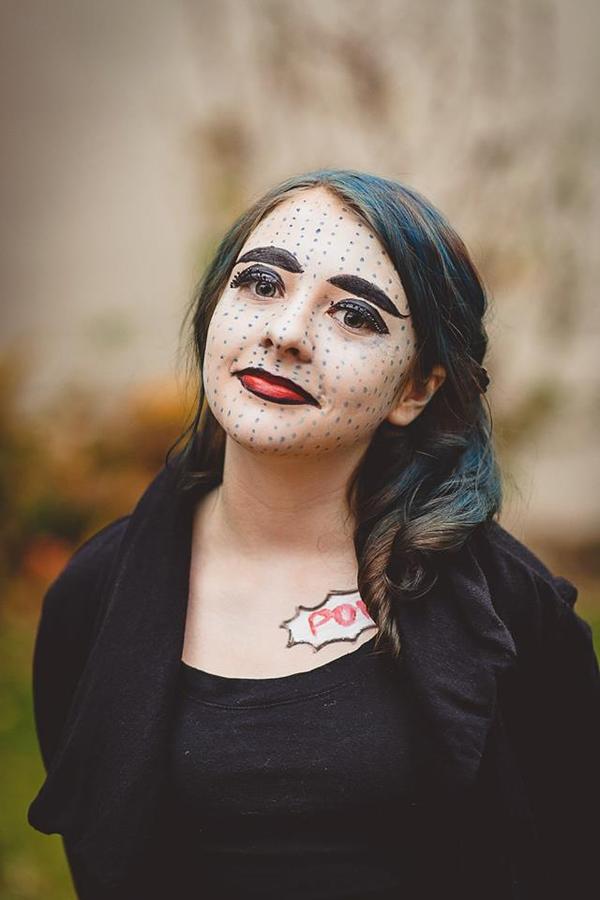 Sadie is 13. She's loved art since the first moment she was given finger paint. She writes poetry, loves science and wants to find a cure for cancer!! She expresses her love for visual arts through sketching, painting, make up and fashion.
Astronaut Bunny & Astronaut Deer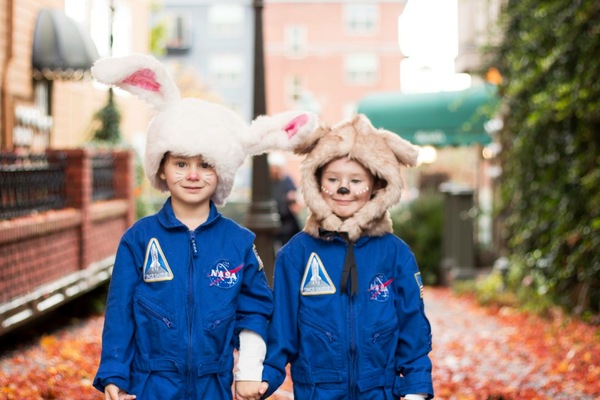 They are empathetic animal lovers just as much as space explorers, so,"can Bunny & Deer go to space?" I for one will stand in the way of anyones ambition, astronaut bunny & astronaut deer it is! Might as well add Moon mommy & Rocket daddy while we're at it, per their request.
The Sky's the Limit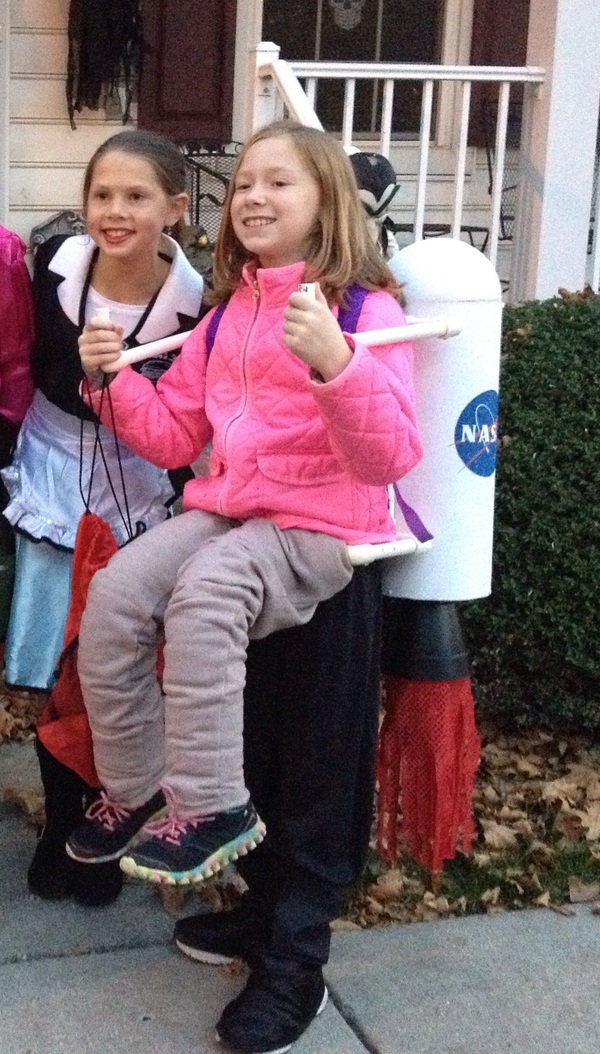 Riley, age 10, believes girls can do anything they set their minds to. Here she is wearing a rocket-propelled jet pack to explore the final frontier.
Little Miss Sunshine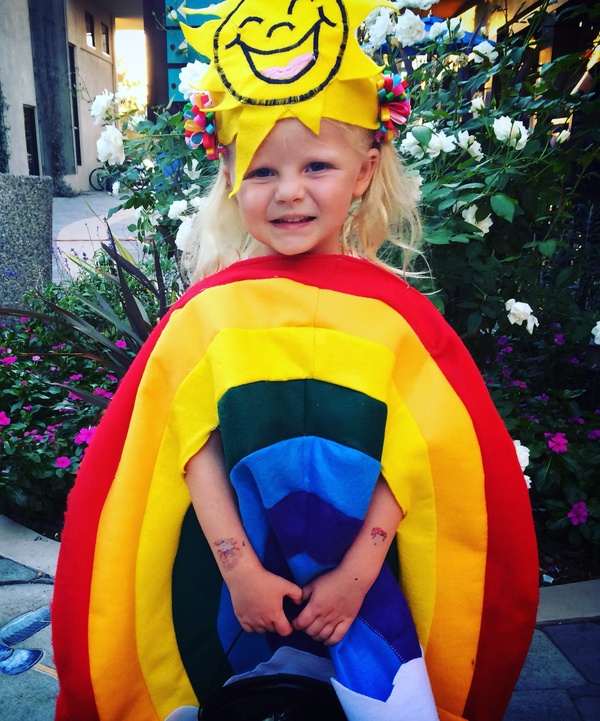 LilyClaire age 3
The Hamster Queen
A love of hamsters was the inspiration for Evangeline's imagined character, The Hamster Queen. (Evie - 6 yrs.)
Knight in Shining Armor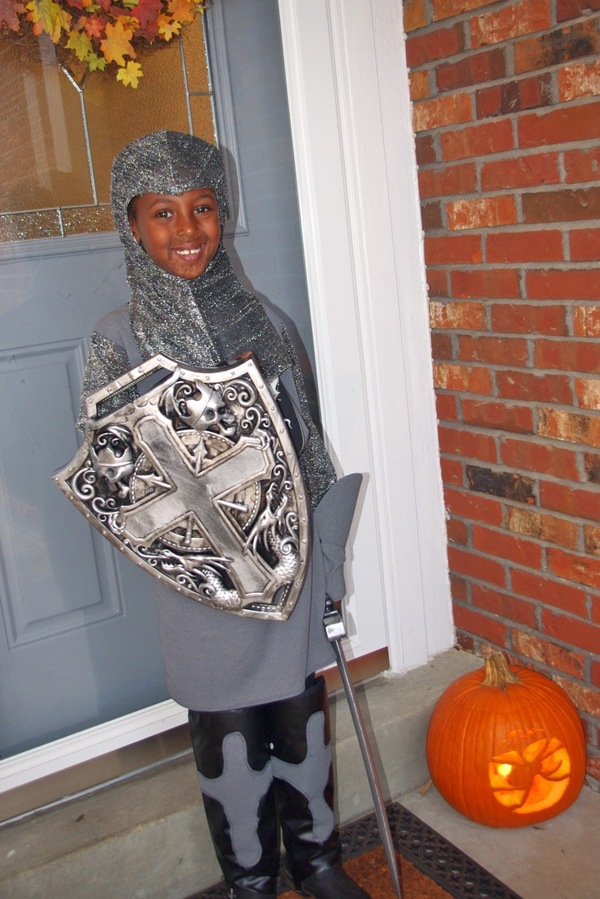 My daughter and friends decided to do a group costume with a medieval theme. She opted to be a knight and very much enjoyed carrying the sword and shield!
Elsa the Ninja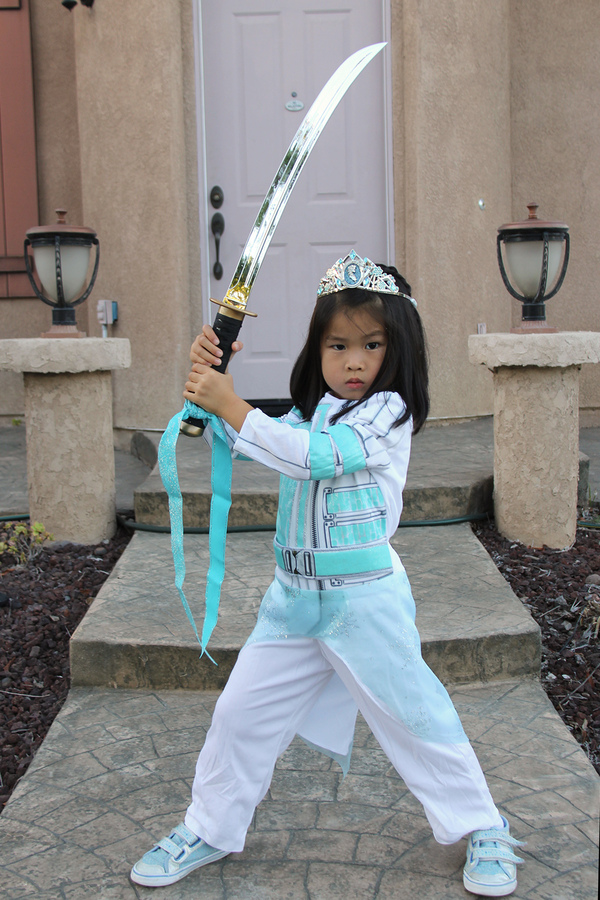 Mina, age 5, could not decide between Queen Elsa or a ninja, so she invented Elsa the Ninja!
Werewolf princess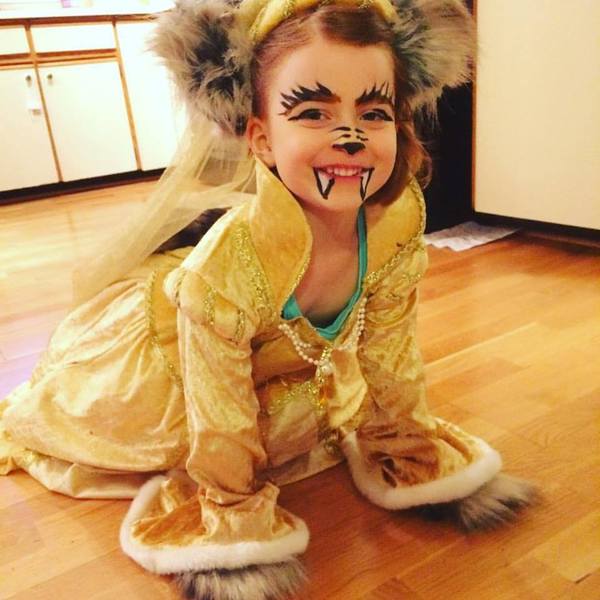 Lauren, age 6. When discussing what she wanted to dress up as for Halloween, Lauren said to me, "Mom, a lot of my friends are going to be princesses for Halloween, but that's boring. I want to be something scary AND pretty. I know...a werewolf princess!"
Pirate Captain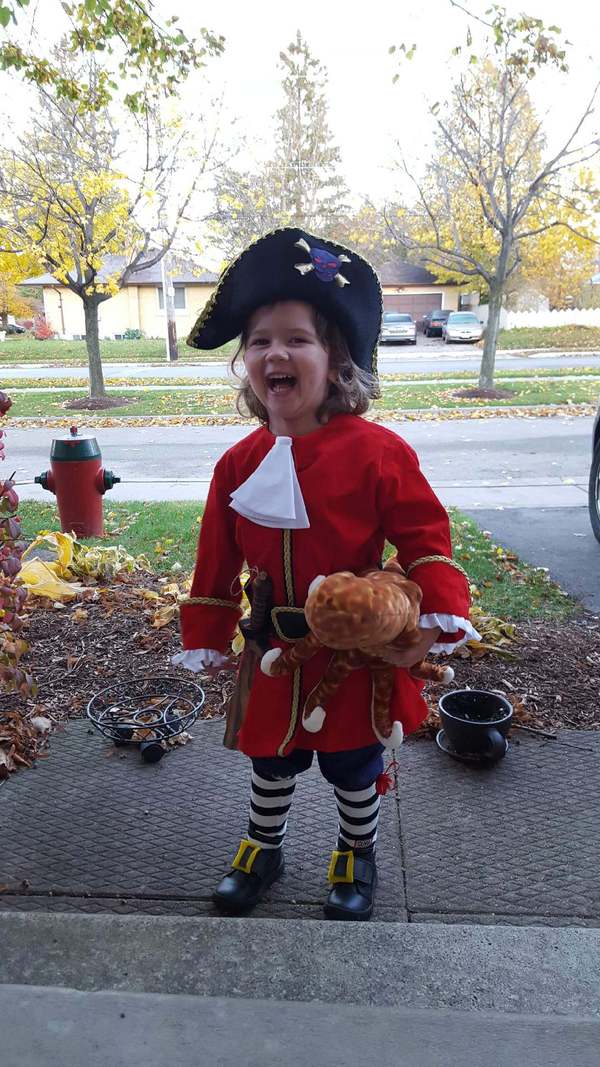 Argh Matey! This fearless pirate got her sea legs trick-or-treating for the first time ever without being in mom and dad's arms. Shiver me timbers! That's my brave girl!
Dale the Mummy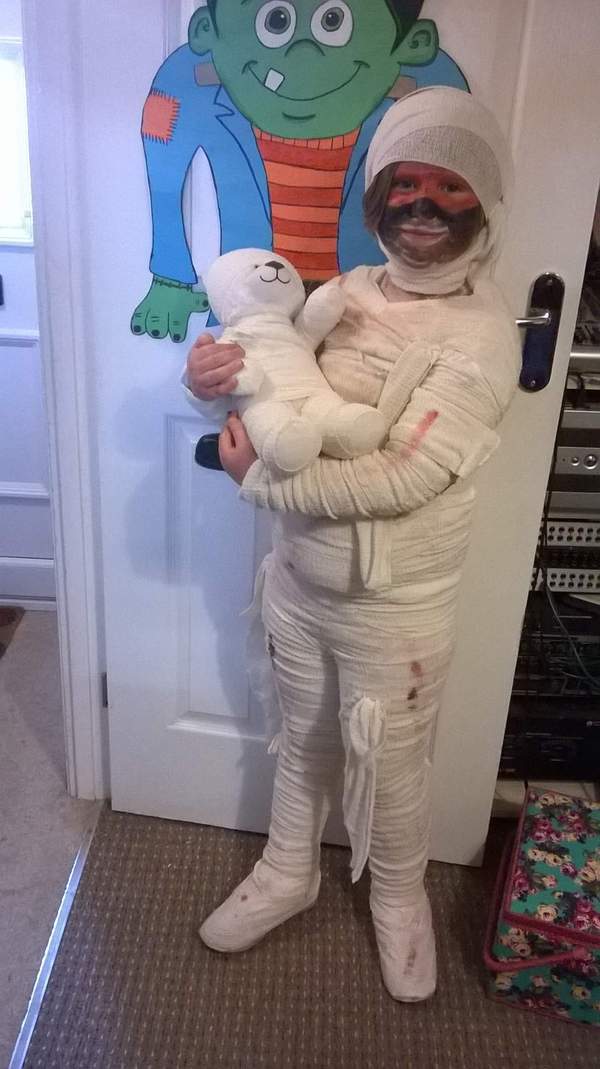 Dale loves history and the Egyptians. When I was making her costume we talked a lot about embalming and how science made it possible for the bodies of the Pharoahs to survive for thousands of years.
Zombie Librarian. Because Undead is Better than Un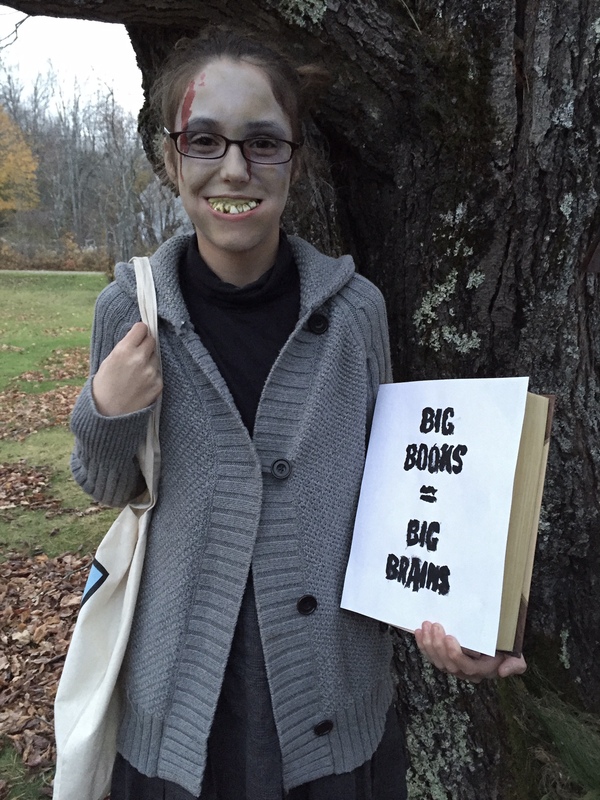 My almost 12 year old, Emma, decided to combine her dream job with her love of zombies.
And she said "Let them eat (cup)cake"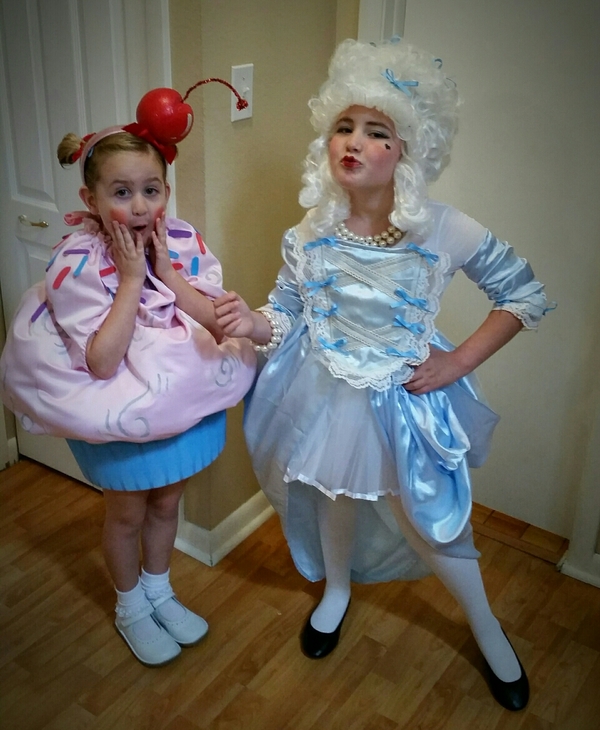 "Wow, Marie Antoinette was a pretty neat lady": my 7 year old, Evelyn. Here she is with one sweet little cupcake, her 4 year old sister, Violet.
Goddess Pelé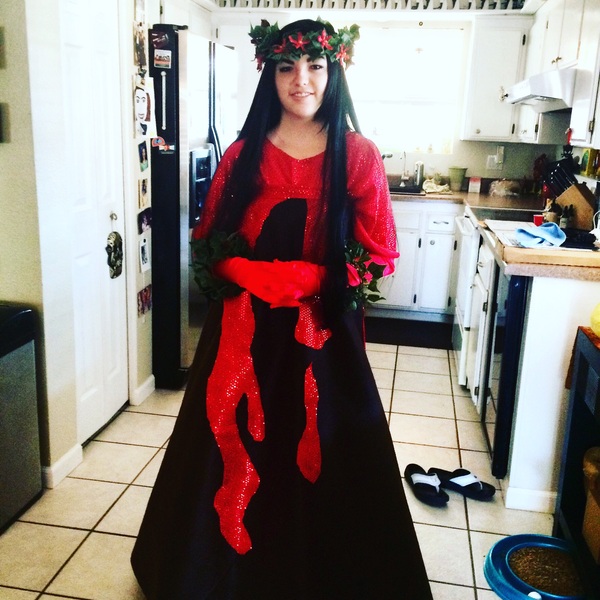 Anaïs visited the The Big Island of Hawaii last month and saw a real active volcano. She read about Goddess Pelé and how much the Hawaiian Islands mean to her. Anaïs couldn't get enough information on this Goddess. All that fire and power sealed the costume choice.
The Grim LilyAnna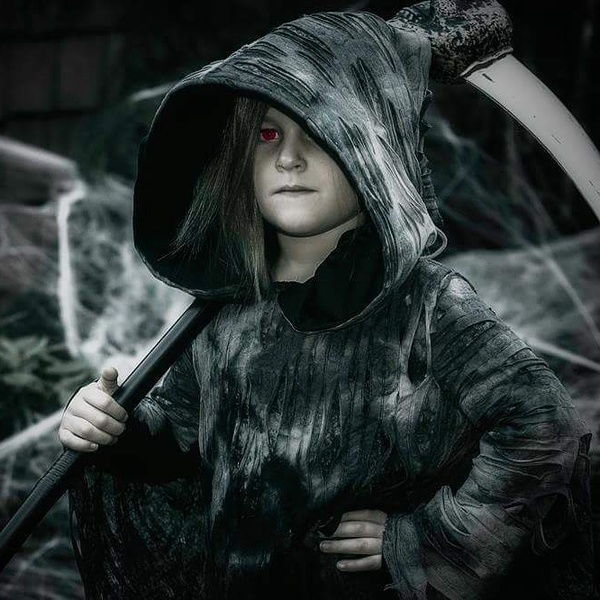 Lily Anna as death.
She's Alive! The Bride of Frankenstein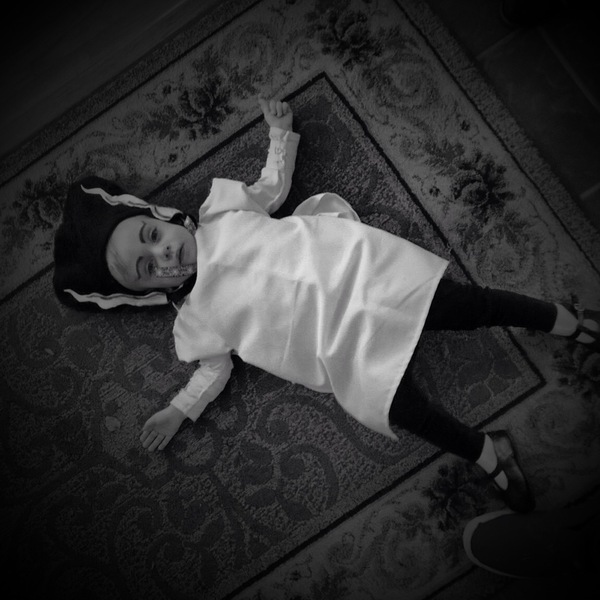 PJ Schurmann celebrated her second Halloween in a costume inspired by the film "The bride of Frankenstein." The film opens with an exchange between Lorde Byron and Mary Shelley's character played by Elsa Lanchester. It perfectly explains the inspiration for PJ's costume:
Lord Byron: Look at her, Shelley. Can you believe that bland and lovely brow conceived of Frankenstein, a monster created from cadavers out of rifled graves? Isn't it astonishing?
Mary: I don't know why you should think so. What do you expect? Such an audience needs something stronger than a pretty little love story. So why shouldn't I write of monsters?
Kayaker Girls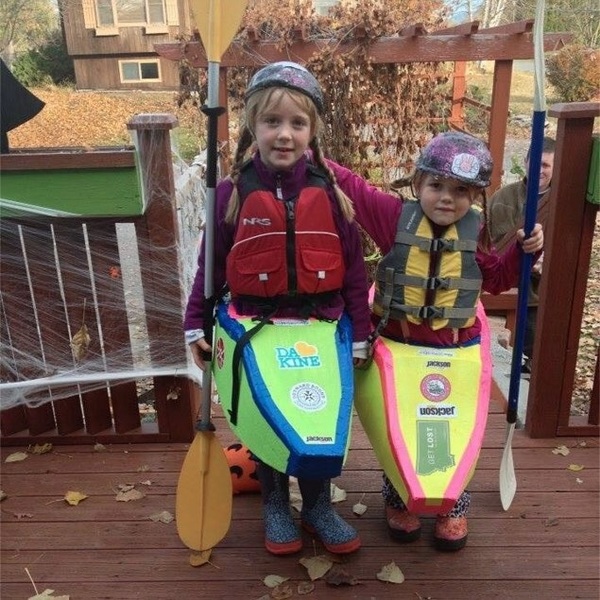 Watching their Mommy kayak local rivers, these sisters Lily (7) & Maizy (5) wanted to do the same!
Silver Alert - Mini Grannies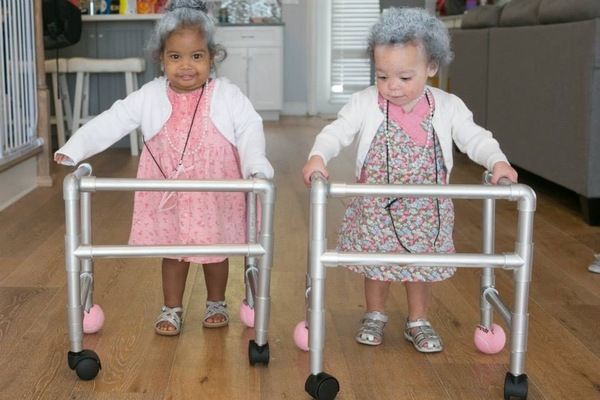 Madeline is 20 months and Everly is 16 months. They are our adopted "almost" twins! A friend sent me this little old lady costume idea from Pinterest and I had to do it!
Robot Girl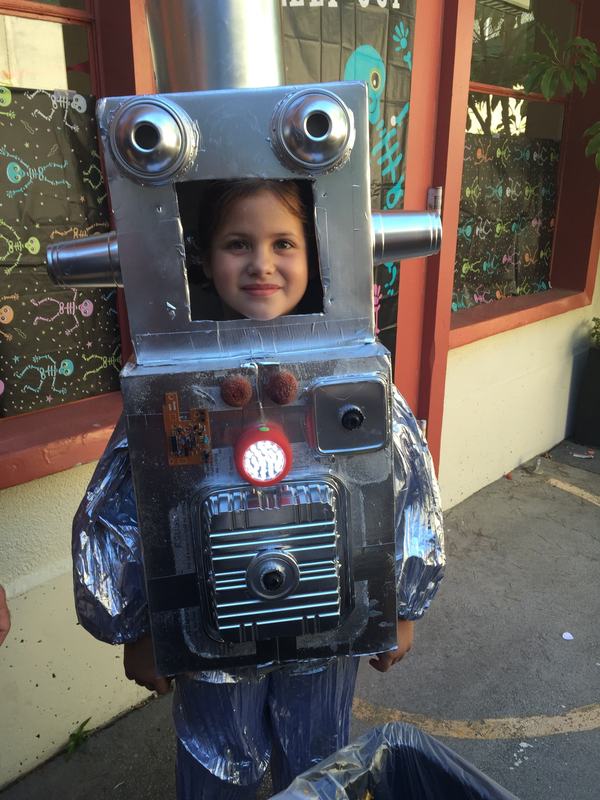 Alice, age 7
Made this out of recyclables and spray paint. Includes working lights and a built in candy collection bucket on the top.
Dusty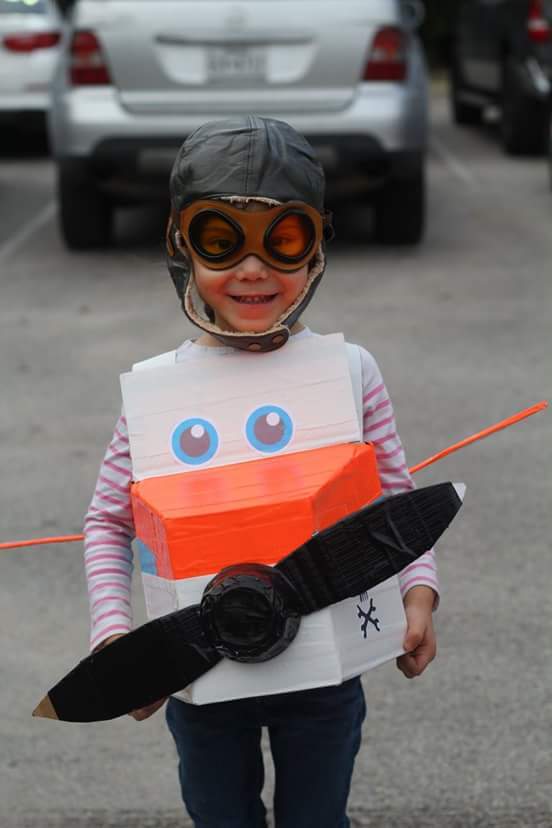 Mia age 4
Dusty Crop Duster
Wants to be a pilot when she grows up.
Tall and Mighty!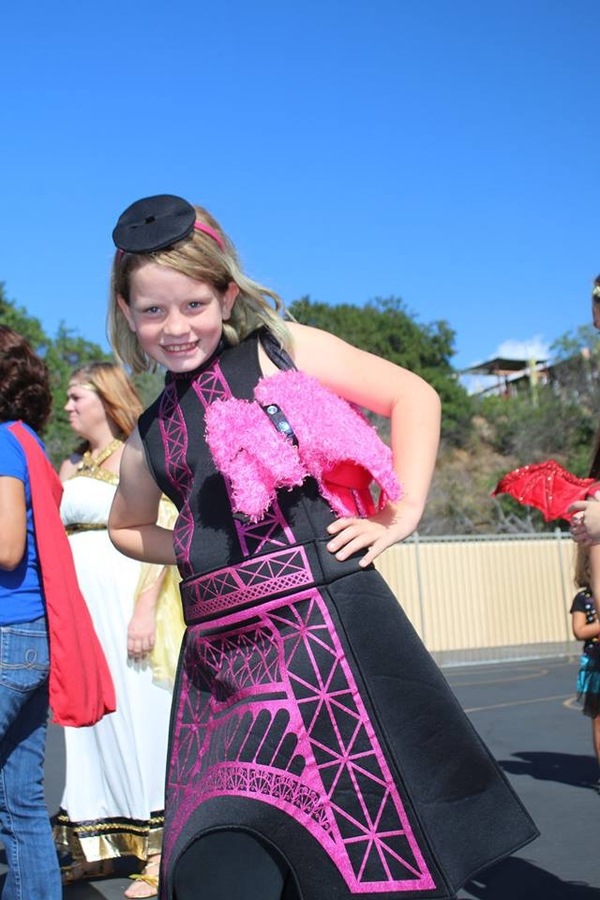 This mighty 9 year old girl stands a full 5' tall. As the tallest student in her class she has embraced her stature by becoming one of her favorite historical landmarks, The Eiifel Tower! Standing tall is important, especially when you stand out!
Athena- Goddess of War and Wisdom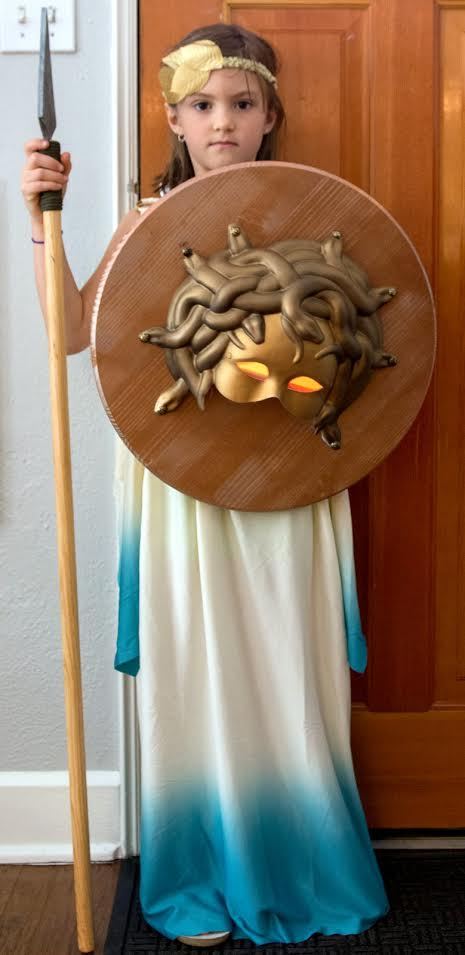 Amelia is an avid reader and loves Greek mythology. She recently started reading the Percy Jackson Heroes of Olympus story and this cemented her decision to dress as
Athena
for Halloween.
Field Goal Post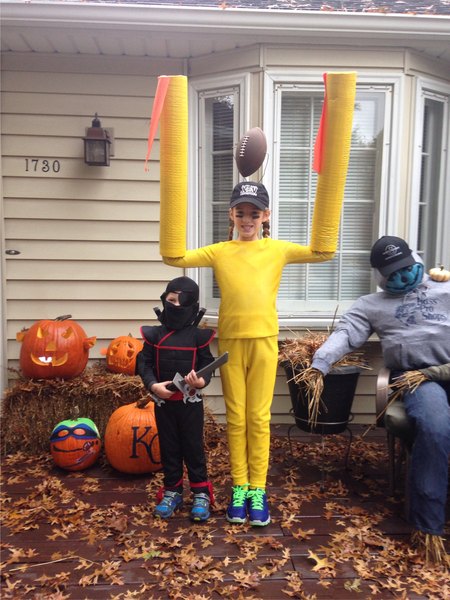 This girl loves her sports!
Recommended Resources