Our top picks of stories to inspire your Mighty Girl to dream big this year and follow through with the hard work and perseverance to make those dreams come true.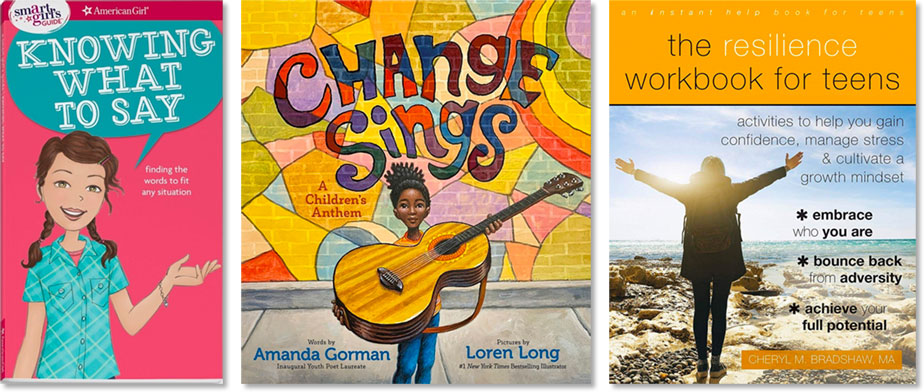 A new year always seems ripe with opportunity, and it's not just adults who are eager to challenge themselves to achieve new things: kids and teens are often ready to tackle new goals when the calendar rolls around to January! But, of course, trying new things can seem intimidating, and it will take perseverance and dedication in order to accomplish whatever your Mighty Girl has set as her goal.
With that in mind, we've collected some of our favorite books for inspiring Mighty Girls to take a deep breath, jump in with both feet, and then see their plan through to the end! These books will get kids dreaming big dreams and remind them that those dreams are always worth striving for, even if there are some bumps along the way.
The First Step: Daring To Try
The first step — and often the most difficult one — is having the courage to try something new! These books will show Mighty Girl that she does have the daring necessary to test out her dreams.
There are many ways to be a kid, says author/illustrator Elise Gravel in this funny and empowering board book! Each page combines a single descriptive word (embellished and lettered to reflect its subject) and a cartoony illustration of a child demonstrating that mood, from funny to sensitive to noisy to scared. Clever asides will make kids giggle, like the reminder that kids can be smelly (sometimes!) Simple and appealing, this book reminds kids to embrace diversity in both themselves and others this year.
Making It Happen: Persistence and Hard Work
Of course, after taking the first step into a new experience, you have to keep going! It can be hard to remember sometimes that a lot of persistence and work is necessary to achieve what you want. These books will remind your Mighty Girl that dreams need to be backed up by some serious dedication!
Additional Recommended Resources