A Mighty Girl's top picks of books for children and teens on understanding and managing emotions to build their emotional intelligence.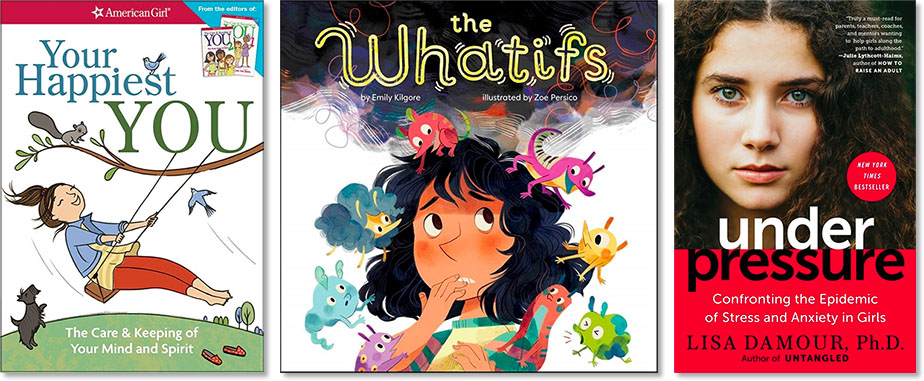 Whether you have a preschooler struggling to name how she feels, a tween wrestling with newly complex emotions, or a teenager who needs to find ways to incorporate her emotional life into adult decision-making, parents can do a lot to help kids navigate their emotional world. But sometimes, it's hard to know where to begin.
Fortunately, there are some great books out there to help parents and kids learn about their feelings and how to express them appropriately. In this blog, we're sharing our favorite books that help kids name, tame, and manage their emotions — including five age-sorted sections focused on emotions in general, sadness, anger, worry, and books for parents. These books for toddlers to teens are funny, poignant, and heartfelt, but most importantly, reassuring that no matter what you're feeling, you can come out the other side.
How Are You Feeling?: Naming And Expressing Emotion
The first thing kids need to learn to do to have a healthy emotional life is name what they're feeling! But as any adult can attest, emotions are complex and sometimes confusing, especially when several of them interact. And even once you've named an emotion, you still have to express it in an appropriate way so that you can get the support that you need. These books help kids, tweens, and teens learn how to articulate their emotions to the people they love.
Recommended Age: 18 months - 4
There's a lot to learn with these colorful avocados from Learning Resources! Each of these four avocados pops apart to reveal a hidden color and a pit that spins to display two different emoji-style faces. Kids can build their emotional literacy and understanding of social cues as they identify faces that are happy, angry, sleepy, and more! Plus, since the avocados are sized for little hands, manipulating them helps kids build fine motor skills. This set comes with four pop-apart avocados and a storage crate.
More Than Feeling Blue: Sadness and Depression
Whether it's a passing moment of sadness or a stretch of clinical depression, kids need to know that it's okay to be sad — and that it is possible to come through sadness and find happiness again. These books will help kids express and understand their sadness.
Ready To Blow: Frustration and Anger
Sometimes things that go wrong don't prompt sadness: they make you bubble up and explode instead! These books help kids get to grips with the ferocious emotions of frustration and anger.
But What If: Fear and Anxiety
There are a lot of unknowns in life, and kids in particular may feel decidedly unprepared to handle them. These books will help kids understand how to use a feeling of anxiety and fear as a way to prompt appropriate caution and planning, rather than allowing those feelings to overwhelm them.
Growing Emotions: Parenting for Emotional Awareness
Parents can do a lot to teach their kids how to manage their emotions! If you've been looking for parenting guides to help coach your kids to understand and control their feelings, these books are sure to help.
With a little help, every girl can learn to understand and manage her emotional life in a healthy way — and who knows? Having these conversations may help you deal with emotions that you still find tricky as an adult. No matter what, talking about emotions with your Mighty Girl is sure to bring you closer. You can't help but feel good about that!
Additional Recommended Resources