25 Mighty Girl Halloween Costumes Celebrating Mighty Women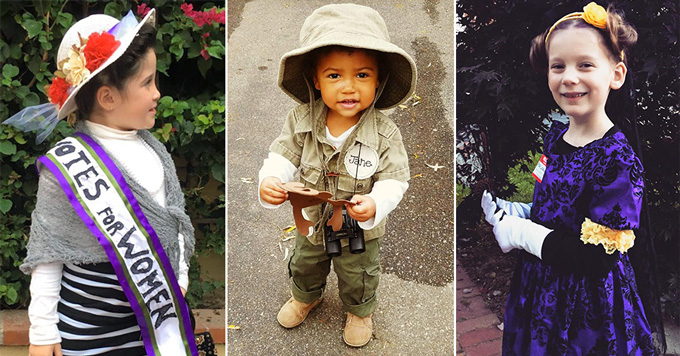 A popular theme among the over 2,000 photos of Mighty Girls in costume submitted to this year's A Mighty Girl Halloween Gallery were costumes that honored a pioneering woman from history or present day. In this blog post, we've showcased 25 of these Mighty Girl's incredible costumes and, to help you and your Mighty Girl learn more about the amazing women depicted, we've also linked to our character collection and biography section where relevant in a "Teachable Moment" feature.
Today is also the last day to submit a Halloween photo of your Mighty Girl in costume to this year's A Mighty Girl Halloween Gallery. To check out last year's photo album, visit our Halloween Gallery. 
If you're seeking girl-empowering dress-up clothing or costumes anytime of year, visit our extensive costume collection with options for all ages from infants through adults in A Mighty Girl's Halloween Costume Guide. You can also find Mighty Girl stories for many of the upcoming holidays, including Thanksgiving, Hanukkah, and Christmas, in our Holidays & Celebrations collection.
Mighty Girl Role Model Costumes