By Katherine Handcock, A Mighty Girl Communications Specialist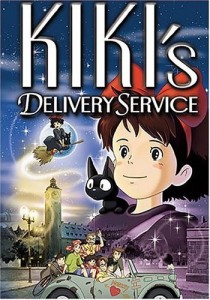 With winter comes snow, and with snow comes snow days! It's a rare kid who doesn't enjoy these unexpected breaks from the routine of school, but for parents, finding ways to keep kids busy on snow days can be a challenge — especially when snow days are flying as fast and thick as the snow.
Snuggling up on the couch with a good movie is a great way to spend part of a snow day, so if that's a favorite activity of yours, why not watch a movie starring a smart, strong, courageous girl? In this blog, we've collected 10 Mighty Girl movies that are just right for surprise days off. These movies are sure to help your Mighty Girl escape the winter weather as her imagination soars into exciting new worlds.
Of course, the films highlighted here are just a small sample of the girl-empowering films in A Mighty Girl's collection -- to view hundreds of options for all ages, visit our Movie / TV section.
And, to get kids moving after a movie break -- even when it's too cold to get outside and play -- introduce them to a few movement toys from our Indoor Active Toy Collection.
Ten Mighty Girl Film Favorites
KIKI'S DELIVERY SERVICE, directed by Hayao Miyazaki (age 5 and up)
Miyazaki and Studio Ghibli are justifiably renowned for their imaginative, complex, and often girl-empowering films! 13-year-old Kiki is on her own for the first time — as an apprentice witch! With her black cat, Jiji, by her side, Kiki sets off to a new town, where she creates a broomstick-riding delivery service. This lovely story of adventure, self-discovery, and coming of age is sure to captivate your Mighty Girl. Or, check out our full selection of Mighty Girl movies from Studio Ghibli for other great possibilities.
For more Kiki-related items for fans of this resourceful witch, visit our Kiki's Delivery Service Collection.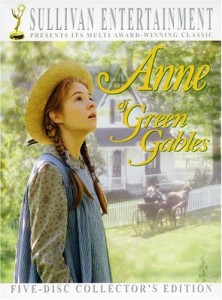 ANNE OF GREEN GABLES: THE COLLECTION directed by Kevin Sullivan (age 7 and up)
Fans of the movie adaptation of Anne of Green Gables starring Megan Follows will be thrilled with this collected set of all three parts of Sullivan's film! Orphan Anne Shirley shows up at Matthew and Marilla Cuthbert's farm by mistake — they had requested a boy to help the siblings manage the family farm in Avonlea, Prince Edward Island. But Matthew bonds quickly with the quirky, chatty Anne, and it doesn't take long before they form a close-knit family. Your Mighty Girl will love following Anne from imaginative girl to a young lady at college and finally a respected teacher and writer.
For more products featuring Anne, please visit our Anne of Green Gables Collection.
LABYRINTH directed by Jim Henson (age 8 and up) -- Available for Online Viewing
In this classic Mighty Girl film, Sarah is frustrated with babysitting her infant brother when she wishes that the Goblin King from her favorite book would carry him away. Unfortunately, the goblins were listening! To get Toby back, Sarah will have to enter a magical kingdom, overcome mysterious obstacles, befriend unexpected allies and find a way to defeat the Goblin King's power. Starring a young Jennifer Connelly as Sarah, this fantasy story captures the simultaneously whimsical and dark nature of fairy tales — and the power of writing your own story.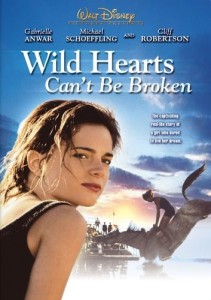 WILD HEARTS CAN'T BE BROKEN directed by Steve Miner (age 8 and up) -- Available for Online Viewing
This film is based on the real-life story of Sonora Webster, one of the first female horse divers — riders who rode horses off high platforms into pools of water. Sonora starts her stunt career mucking stables while pestering Doc Carver, who runs the show, to give her a chance as a performer. When he finally does, Sonora's star rapidly rises...until a diving accident leaves her blind. But Sonora's determination and love of horses won't be denied. With a touching performance by Gabrielle Anwar as Sonora, this movie is sure to have her cheering!
NIM'S ISLAND directed by Jennifer Flackett and Mark Levin (age 7 and up) -- Available for Online Viewing
In this movie, based on the novel by Wendy Orr, Nim lives on an island with no one but her father, a microbiologist; some animal companions; and her favorite books, adventure novels by Alex Rover. When her father gets stranded in a storm, the only person Nim can think to contact is Alex; the problem is that Alex is actually a big city shut-in, not an adventurer! In order for Nim's story to end happily, she, Alex, and Jack will all have to face their fears but perhaps that's just what each of them needs. With Abigail Breslin starring as Nim and Jodie Foster playing the uncertain Alex, this suspenseful, adventurous film is sure to be a hit!
Fans of the first movie will want to check out the sequel, Return to Nim's Island, with Bindi Irwin stepping into the role of Nim as she and a newfound friend work to rescue her sea lion friend, Selkie.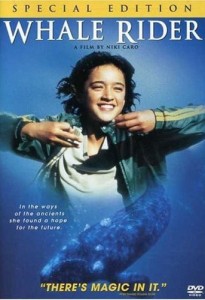 PIPPI LONGSTOCKING FILM COLLECTION directed by Olle Hellbom (age 5 and up)
The fascinating, funny Pippi Longstocking has long been a favorite Mighty Girl character, and for many people, Swedish actress Inger Nilsson is Pippi! Now you can get all four of the films featuring Nilsson in one collection. The series includes four films, during which the strongest girl in the world (and two delighted friends) have adventures everywhere, from their own neighborhood to a South Seas pirate ship! Running off with Pippi is a great way for your Mighty Girl to escape a snow day.
For more books, toys, and posters featuring this classic character, visit our Pippi Longstocking Collection.
WHALE RIDER directed by Niki Caro (age 10 and up) -- Available for Online Viewing
Pai is the last descendent of her Maori tribe's legendary whale riding leader, and wants to prove that she has all the skill, wisdom, and leadership to be chieftain. Koro, the current chief, loves his granddaughter, but does not believe a girl can lead; he also dreads the possibility of the chief's line — and the tribe — dying out. When a pod of whales grounds on a nearby beach, is it a bad omen, or the beginning of renewal for both the tribe and for Koro and Pai's relationship? Keisha Castle-Hughes shines as Pai, and the beautiful footage of New Zealand and of whales is sure to entrance your Mighty Girl.
The movie was based on Witi Ihimaera's novel, which you can find here.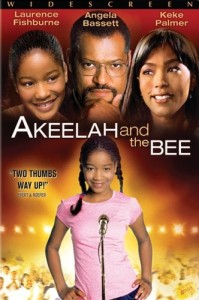 AKEELAH AND THE BEE directed by Doug Atchison (age 7 and up) -- Available for Online Viewing
Keke Palmer stars as Akeelah, an 11-year-old girl with a gift for words who sets her sights on winning the Scripps National Spelling Bee. Akeelah conceals her intelligence from her peers with bad attitude towards her teachers, but her principal sees her promise and encourages her to enter spelling bees. As Akeelah rises through the competitions, she seeks help from Dr. Larabee, an English professor played by Lawrence Fishburne; together, he and Akeelah will find common ground and learn what really matters in life. A wonderful story that celebrates courage, intelligence, and self-confidence, values any Mighty Girl will share.
FLY AWAY HOME directed by Carroll Ballard (age 8 and up) -- Available for Online Viewing
When Amy's mother dies, she has to leave her New Zealand home to live with her eccentric estranged father in Canada, where he experiments with flying machines. Amy feels totally alone until she adopts an orphaned flock of baby geese that imprinted on her at hatching. But when the geese start feeling the instinct to migrate, what will they do without a mother to teach them how? Together, Amy and her dad find a delightful solution: they build an ultralight aircraft that they can use to lead the birds in flight.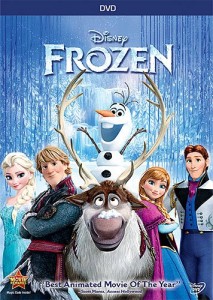 Inspired by a true story, this charming film shows how, sometimes, it's the most unexpected things that bring a family together.
FROZEN directed by Jennifer Lee and Chris Buck (age 5 and up) -- Available for Online Viewing 
Of course, what's more appropriate for a snow day that the Academy Award-winning film about sisterly love set in the frozen north?  It tells the story of fearless optimist Anna teams up with Kristoff in an epic journey, encountering Everest-like conditions, and a hilarious snowman named Olaf in a race to find Anna's sister Elsa, whose icy powers have trapped the kingdom in eternal winter.
For Frozen-related books and toys, visit our Anna and Elsa Collection.
So the next time you look out your window and see a wall of white, stay in your jammies, pop a great Mighty Girl movie on the TV and get ready for an amazing journey! It's a great way to inspire your own Mighty Girl and yourself.
Additional Recommended Resources
Help keep A Mighty Girl growing in the years ahead!
If you discover any books or other resources via this post that you would like to purchase, please use the "Buy at Amazon" link on every A Mighty Girl product page. By doing so, at no added cost to you, you help to support the site and allow us to continue providing you with wonderful girl-empowering resources. Thanks for your support!