By Katherine Handcock, A Mighty Girl Communications Specialist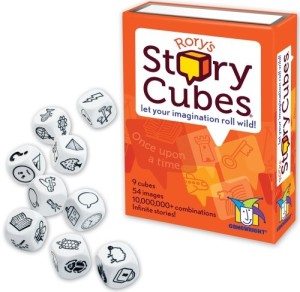 For many families, summer means time to travel! But whether you're driving or flying, visiting family or exploring a new area of the country or the world, one of the biggest challenges of a long trip can be finding ways to entertain kids on the journey, especially if you're trying to limit screen time. To make it easier, we've pulled together recommendations for travel activities that can keep kids of all ages content and busy on your trip — so many, in fact, that we can't fit them all in one blog post!
In this post, we focus on travel games that are compact and perfect for tossing into backpacks and carry-on bags to be pulled out whenever you need them. We've included options for one person to use alone, as well as multi-player games, and even some fun learning and creative games that can give your kids' fun ways to build on what they learned in school over the year.
The games featured in this post are just a small sample of the games found on A Mighty Girl -- to browse our entire selection, visit our Travel Games section. Continue reading → Continue reading