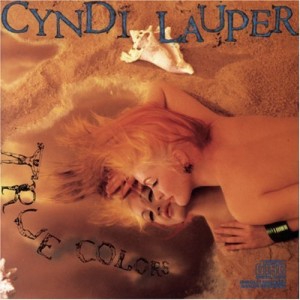 By Katherine Handcock, A Mighty Girl Communications Specialist
"Tonight love and hate met in St. Louis. And love outnumbered the hate, in poetic thousands. Hate left. But love stayed. + Together, we sang." -- Lady Gaga on Twitter after a protest outside one of her concerts
While Pride Month is a time to remember how far we have to come in the quest for acceptance of the LGBTQ (lesbian, gay, bisexual, transgender, and queer) community, it is also a time to celebrate, because with every year, we come closer to a time when LGBTQ pride will be celebrated universally. In honor of the pride we should all feel in supporting individuality and equality, A Mighty Girl has put together our top ten songs for celebrating living authentic lives.
Although not all of these songs was written with LGBTQ issues in mind, they have all been adopted by the LGBTQ community as expressions of their struggles and their dreams for the future. They provide reassurance that others support the community, whether they identify as LGBTQ or as allies. Most importantly, they remind all of us that, no matter what, we should stand tall and be proud of who we are.
In addition to the descriptions below, you can follow the links to hear a preview of the song through an embedded YouTube video; you will also find purchase links that allow you to immediately download the song via iTunes or Amazon's MP3 streaming service. As always, if you choose to purchase a song through these links, a small commission goes to A Mighty Girl at no cost to you, allowing us to continue growing and developing the site.
So this weekend, whether you are participating in a parade or simply marking the occasion at home, make some inspiring music a part of your Pride Month celebration.
If you're looking for books for children and teens that celebrate LGBTQ acceptance, check out our earlier blog, True Colors: Mighty Girl Books for Pride Month.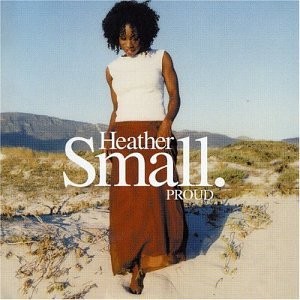 Proud, by Heather Small (Proud) - all ages
"You could be so many people
If you make that break for freedom
What have you done today to make you feel proud?"
Heather Small's signature song, Proud has appeared on her 2000 solo album of the same name, and has also been used in the finale for Queer as Folk, a TV drama about the lives of LGBT people. In Proud, Small encourages everyone to work for positive change in the world, and reminds listeners that, while it can seem frightening to "step out of the ordinary," it is worth the risk and every one of us can make a change in the world. This single is appropriate for both LGBTQ people who live openly and campaign for acceptance, and for those allies who speak out against sexual orientation discrimination.
Firework, by Katy Perry (Teenage Dream) - 10 and up
"You don't have to feel like a waste of space
You're original, cannot be replaced
If you only knew what the future holds
After a hurricane comes a rainbow"
Katy Perry has said that she considers this song the most important track on her Teenage Dream album because of its message of empowerment and self-esteem. The emphasis on not allowing the opinions of others to dim your own light, and the music video, which includes a scene of a gay couple kissing, have made it a favorite at Pride celebrations, and its catchy, up-tempo beat helped it hit the top of the Billboard Top 100. The video uses an image of fireworks spreading from person to person as each of them gains the courage to show their true selves, reminding all of us that our willingness to stand up for ourselves doesn't only help us, but everyone.
True Colors, by Cyndi Lauper (True Colors) - All ages
"But I see your true colors
Shining through
I see your true colors
And that's why I love you
So don't be afraid to let them show
Your true colors
True colors are beautiful
Like a rainbow"
The title track and first single from Cyndi Lauper's second album, it's not hard to understand why True Colors has become a classic gay anthem: between its encouraging message of showing your true self and the use of the rainbow metaphor, it's very well suited to the LGBTQ community. It's also enjoyed renewed popularity since being featured on the TV show Glee, and it has been used by the Gay Men's Chorus of Los Angeles as part of their contribution to the It Gets Better project, the Internet-based project founded after several LGBTQ teens committed suicide due to sexual orientation-related bullying. Lauper's soulful, heartfelt song is still powerful, and while it may have special significance to the LGBTQ community, its message is valuable for everyone.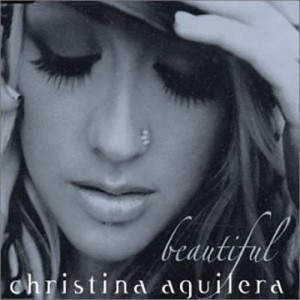 Beautiful, by Christina Aguilera (Stripped) - 10 and up
"'Cause we are beautiful
no matter what they say
Yes, words won't bring us down, oh no
We are beautiful in every single way
Yes, words can't bring us down, oh no
So don't you bring me down today"
Often considered one of Christina Aguilera's strongest singles, both for its popular appeal and its critical reception, Beautiful celebrates inner beauty and the power of refusing to let other people's opinions affect your self-esteem. Although the message in the song is valuable to everyone, it has been adopted as an anthem by the LGBTQ community because of its particular emphasis on empowerment and self-acceptance. The music video, directed by Jonas Akerlund, features both a gay couple and a transgender male-to-female person dressing in women's clothes; it won a GLAAD Award for its positive representation of gay and transgender people.
Born This Way, by Lady Gaga (Born This Way) - 13 and up
"Don't hide yourself in regret
Just love yourself and you're set
I'm on the right track, baby
I was born this way, born this way"
Lady Gaga, who was one of the writers of this song, deliberately intended it to be inclusive of everyone: she makes references to gender, race, and orientation at various points in the lyrics. Along with the song, Gaga and her mother, Cynthia Germanotta, created a Born This Way Foundation dedicated to empowering young people to create a world that is accepting of differences and that values individuality. Gaga's emphasis in the song that "God makes no mistakes" caused protest from some conservative religious groups, but far more people appreciated its strong message of self-love and the intrinsic value in every person. Gaga has also declared herself a strong ally of the LGBTQ community, saying in an interview with Fuse, "It's always wrong to hate, but it's never wrong to love."
Defying Gravity, by Idina Menzel (I Stand) - all ages
"Something has changed within me
Something is not the same
I'm through with playing by the rules of someone else's game...
Kiss me goodbye, I'm defying gravity
And you won't bring me down"
Originally from the Broadway musical Wicked, a prequel story to The Wonderful Wizard of Oz, Defying Gravity is a signature song from Elphaba, the Wicked Witch of the West, who decides to live a life without the limitations of other people's expectations of her. Idina Menzel, who originated the role, later created a pop remix of the song, removing the references specific to the musical and focusing on the empowering message of living an authentic life. Defying Gravity was the anthem for the 2007 Pride Parade and Festival in Los Angeles.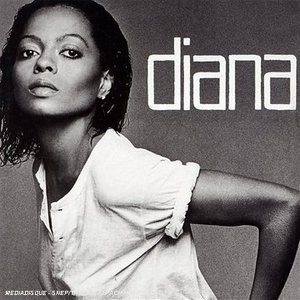 I'm Coming Out, by Diana Ross (diana) - all ages
"The time has come for me
To break out of the shell
I have to shout
That I'm coming out"
Inspired by seeing drag queens impersonating her, and by her own experience extracting herself from a contract with Motown Records that she found restrictive, Diana Ross wrote this song to communicate the joy of living freely and authentically. It has been adopted by the LGBTQ community as a representation of the liberation that comes from coming out and living an open life, and is often used for celebrations on the day someone comes out publicly.
In or Out, by Ani DiFranco (Imperfectly) - 14 and up
"somedays the line I walk
turns out to be straight
other days the line tends to
deviate
I've got no criteria for sex or race
I just want to hear your voice
I just want to see your face"
Since the early 1990s, Ani DiFranco has been open about her identification as bisexual, writing songs about love and relationships with both genders. However, in her early career, debate and controversy about her sexual orientation was common. In or Out was her response to the apparent insistence that she choose a side; in it, she points out that her self-identification about her sexuality is only a part of who she is, saying that, "to me what's more important / is the person that I bring." For all those who are (or know) someone who is bisexual, queer, questioning, or just frustrated with society's expectations that we label ourselves, this song provides a reminder that there's nothing wrong with choosing to walk your own path.
Perfect, by Pink (Greatest Hits - So Far!!!; clean version) - 13 and up
"Pretty, pretty please
Don't you ever, ever feel
Like you're less than
less than perfect.
Pretty, pretty please
If you ever, ever feel
Like you're nothing
You are perfect to me."
Pink's single, which is called Perfect to refer to the clean radio edit and F**kin Perfect to refer to the explicit original track, is a powerful message about the value inherent in every person, no matter who they are or what mistakes they may have made. The video, which also exists in two versions, draws out the song's message about the dangers of lack of self-worth, as well as drawing attention to issues surrounding depression, cutting, and suicide. Because so many people in the LGBTQ community face alienation and social disapproval, this song is particularly meaningful both to LGBTQ people and their allies.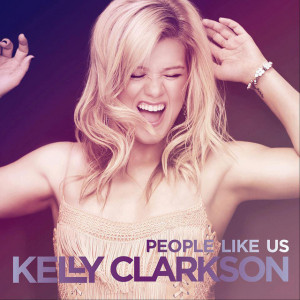 People Like Us, by Kelly Clarkson (Greatest Hits - Chapter One) - all ages
"So throw your fists in the air, come out, come out if you dare
Tonight we're gonna change forever...
People like us we've gotta stick together
Keep your head up nothing lasts forever"
An original single from Kelly Clarkson's first greatest hits compilation album, People Like Us is a powerful call for the acceptance of those who differ from the norm and for solidarity between marginalized people everywhere. While that message is important for everyone, the song has been adopted by many in the LGBTQ community because of the encouragement it offers that the opposition they face will not last — and that standing together can make a difference.
This Pride Month, A Mighty Girls hopes that you will celebrate together: celebrate the strides that have been made and the ones that are coming. Whether you identify as LGBTQ or an ally, you have much to be proud of — and together, we will all sing.
Additional Recommended Resources
Help keep A Mighty Girl growing in the years ahead!
If you discover any books or other resources via this post that you would like to purchase, please use the "Buy at Amazon" link on every A Mighty Girl product page. By doing so, at no added cost to you, you help to support the site and allow us to continue providing you with wonderful girl-empowering resources. Thanks for your support!